11 Big-Name NFL Players Who Are About to Break the Bank
Believe it or not, NFL players as a whole are underpaid. When it comes down to it, they put their bodies on the line 16 Sundays every year, while the league continues to bring in billions of dollars in revenue. Nearly every player will leave the game with some sort of nagging injury that they'll deal with for the rest of their lives. Unfortunately, very few of them make enough money to fully retire in comfort.
With the nature of today's NFL, second contracts are where players really cash in. While a couple of players — Atlanta Falcons quarterback Matt Ryan and Detroit Lions quarterback Matthew Stafford — are about to cash in for a third time, the following 11 players are set to sign contracts worth life-changing amounts of money in the coming months.
1. Derek Carr, QB, Oakland Raiders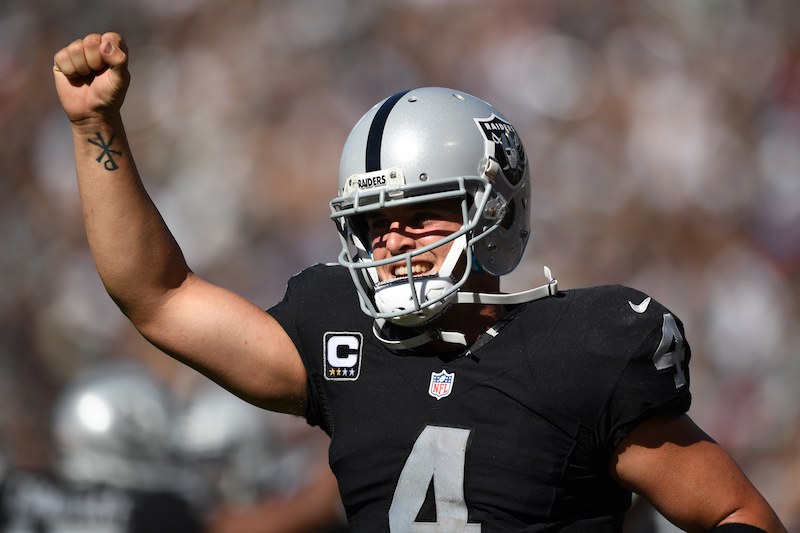 Derek Carr is on the verge of landing a record-breaking contract. The 26-year old quarterback is largely responsible for the Raiders reemergence as a contender in the AFC. On top of that, he has yet to hit his peak as an NFL player. With Carr likely to be a Pro Bowler and possible MVP candidate for the next decade, there is a real chance that his next contract will eclipse the mega-deal Andrew Luck signed last year.
2. DeAndre Hopkins, WR, Houston Texans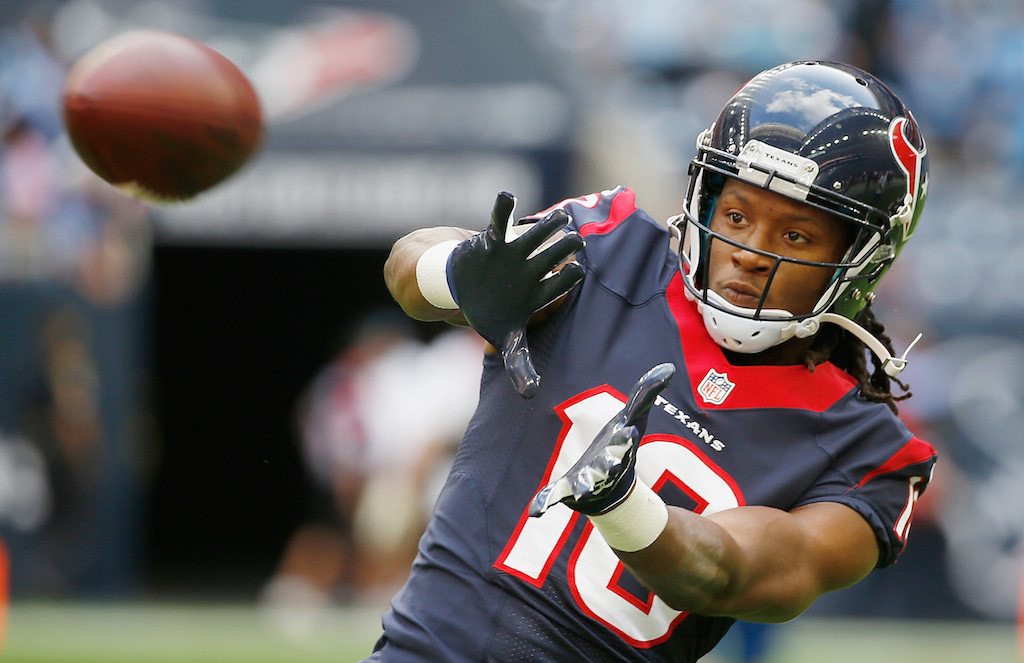 Wide receiver DeAndre Hopkins is coming off a down year in 2016. But we directly attribute his dip in production to the terrible play of former Houston quarterback Brock Osweiler. Scheduled to be an unrestricted free agent following the 2017 season, Hopkins is undoubtedly on the same level as guys like Demaryius Thomas, Dez Bryant, and T.Y. Hilton. Knowing this, we fully expect to see the Texans sign Hopkins to a five-year extension worth at least $14 million per year, with close to $40 million in guaranteed money.
3. Le'Veon Bell, RB, Pittsburgh Steelers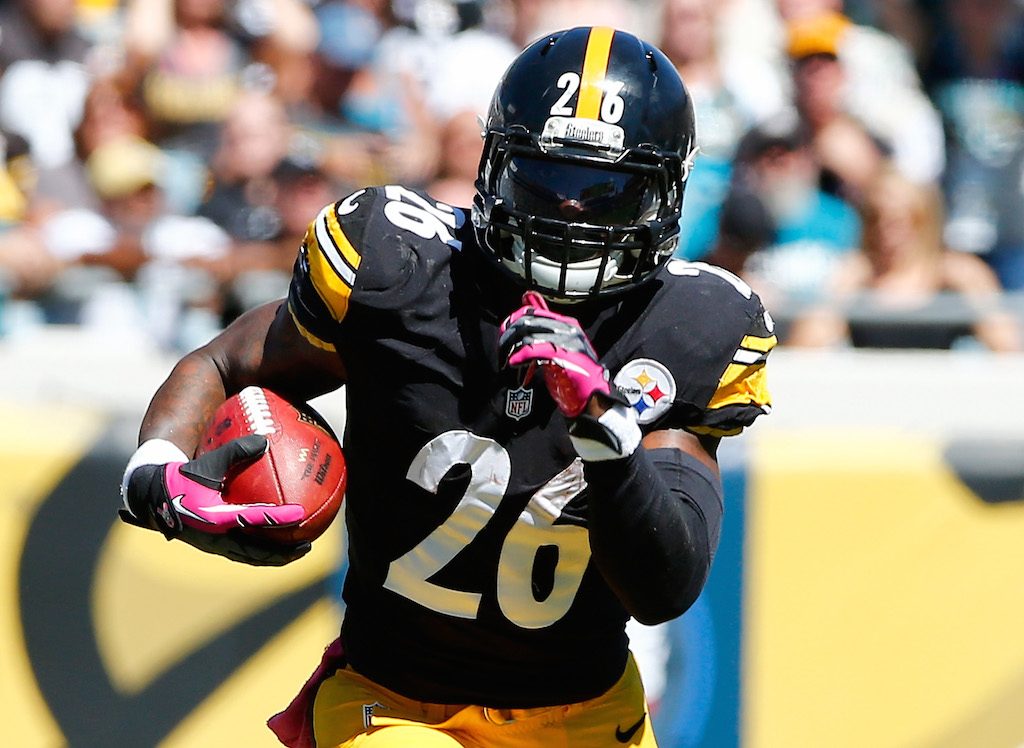 Wide receiver Le'Veon Bell is set to play out the 2017 season on the Steelers' franchise tag (worth a fully guaranteed $12.12 million). The reality of the situation here: Pittsburgh is using their franchise tag essentially the same way teams use "prove it" deals. If Bell can stay healthy and out of trouble for the duration of the 2017 season, the 25-year-old running back should land a massive contract extension next offseason. He is, after all, arguably the best all-around running back in the NFL today.
4. David Johnson, RB, Arizona Cardinals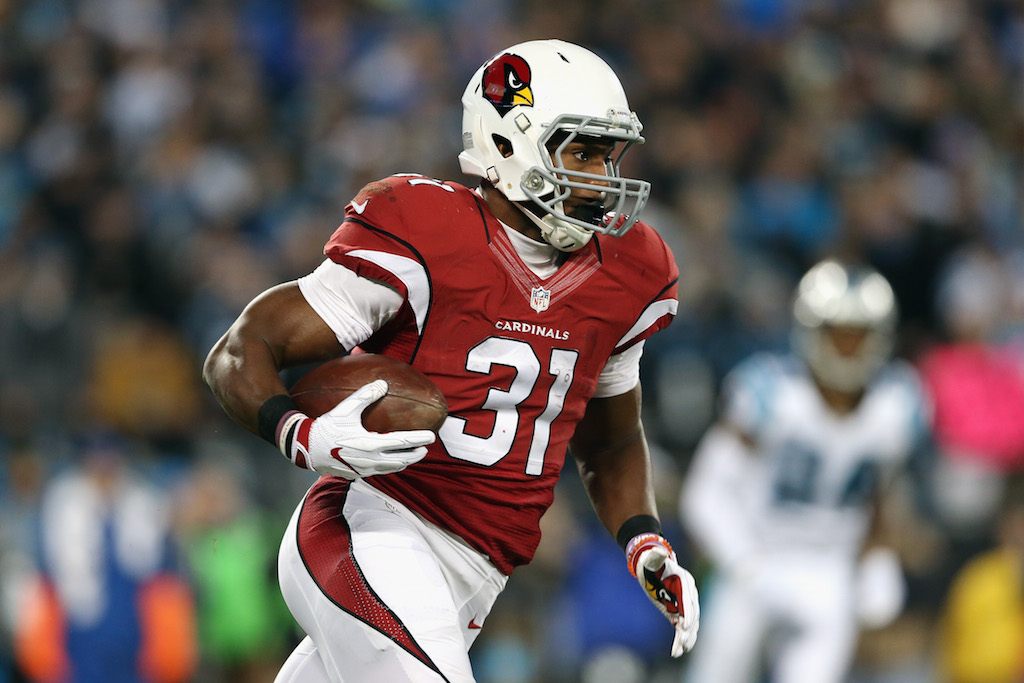 Last year, David Johnson emerged as one of the most dynamic offensive threats in the league. The 2016 first-team All-Pro is one of the rare NFL running backs who excels between the tackles, in the open field, and catching passes out of the backfield.
In his first season as a full-time starter (2016), Johnson totaled 293 carries for 1,239 yards and 16 touchdowns; he also caught 80 passes for 879 yards and four touchdowns. If he has a repeat performance in 2017 (we expect it), the 25-year-old running back will be in a position where he can demand a hefty contract extension next offseason.
5. Odell Beckham Jr., WR, New York Giants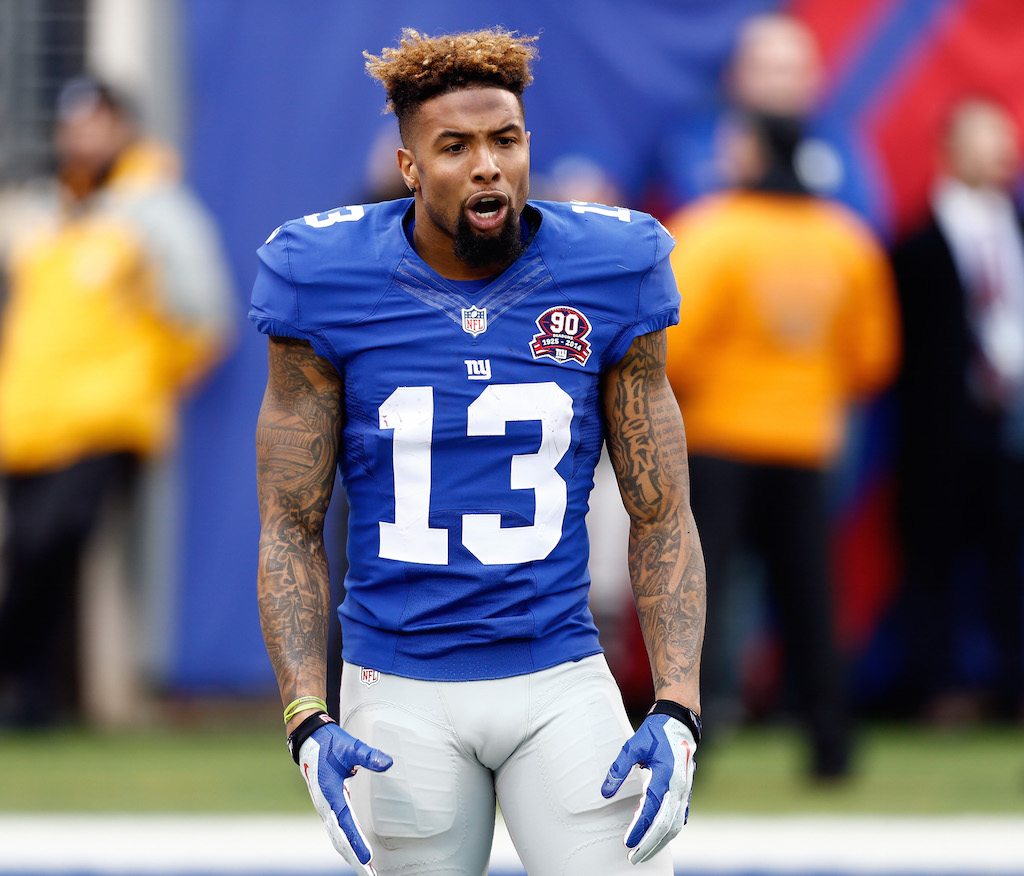 The Giants' Odell Beckham Jr. is one of the most polarizing players in the NFL today. While he receives a lot of attention for his circus catches and flashy personality, there is simply no denying that the 24-year-old is one of the league's premier all-around wide receivers.
In his first three years in the NFL, Beckham has totaled 288 catches for 4,122 yards and 35 touchdowns. He does have some growing up to do, but there is no way the Giants will let that type of production go unnoticed. We expect Beckham to land a contract extension in the coming months; one that rivals the deals Julio Jones and Antonio Brown signed over the last couple of years.
6. Kirk Cousins, QB, Washington Redskins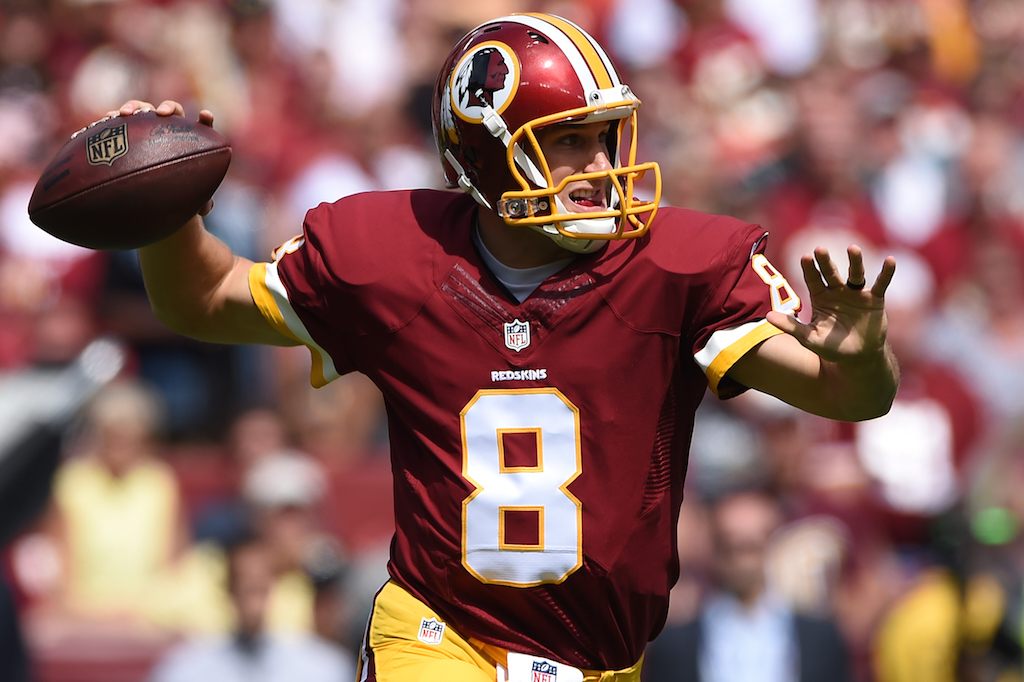 Twenty-eight-year-old Kirk Cousins' run of playing on the franchise tag should come to an end in 2017. It may not be with the Redskins, but the former Michigan State quarterback should finally land a massive long-term contract extension in time for the 2018 season. Cousins will likely land a hefty contract next offseason regardless of how the 2017 season plays out. But if he goes on to play at a Pro Bowl level this fall, he will end up signing a contract valued at well over $100 million.
7. Jadeveon Clowney, OLB, Houston Texans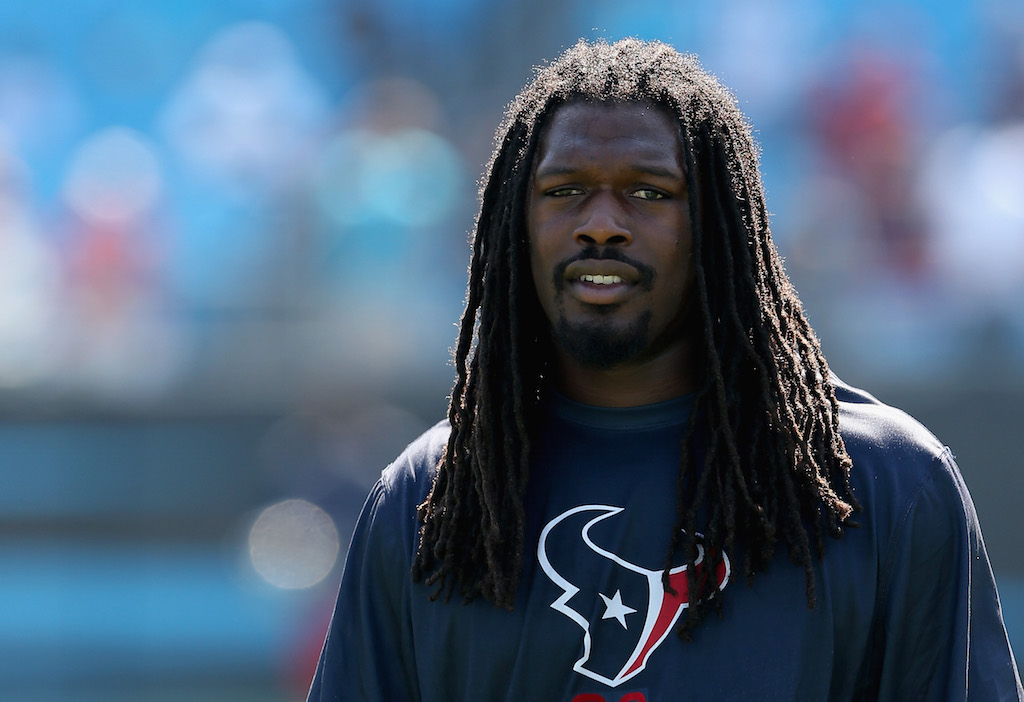 At 6-foot-5 and 266 pounds, Jadeveon Clowney is one of the most physically impressive prospects to ever enter the NFL. The former South Carolina Gamecock blew away his competition as the 2014 NFL Combine. He ran a 4.53-second 40-yard dash, put up 21 reps on the bench press, and posted a 37.5-inch vertical jump. On top of his otherworldly combine performance, Clowney had college game film that was flat-out outstanding.
The Texans ultimately used the No. 1 overall pick in the 2014 draft to take Clowney. However, thanks to a rash of injuries, Houston didn't see any return on their investment until this past fall. In his third NFL season, Clowney looked like a rising star. Pro Football Focus graded him out as the ninth-best edge defender in the league. During the latter half of the season, the 24-year old often looked unblockable — and he's only going to get better when J.J. Watt returns to action this fall.
While he'll have to play out the entire 2017 season (to prove he can stay healthy), Clowney will likely land a second contract that pays him an average of at least $15 million per season.
8. Mike Evans, WR, Tampa Bay Buccaneers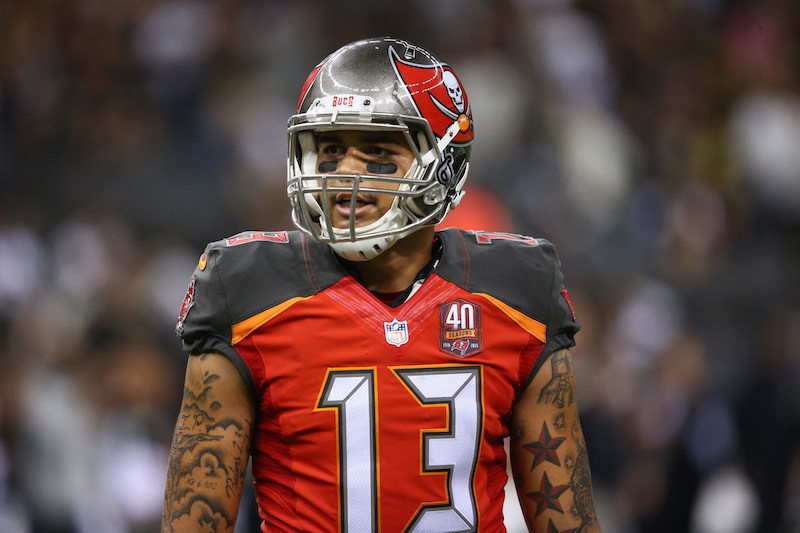 Thanks to Tampa Bay's struggles as a team, Mike Evans has somewhat flown under the radar during his first three NFL seasons. But if you look closely, you will find that Evans is a physical specimen who continues to improve every year. At only 23-years old, the former Texas A&M All-American is just starting to scratch the surface of his potential as a pro football player.
While the Buccaneers still have Evans under contract for two more years (including his fifth-year option), we expect them to sign the 6-foot-5, 231-pounder to a long-term extension sometime in the next year.
9. Khalil Mack, OLB, Oakland Raiders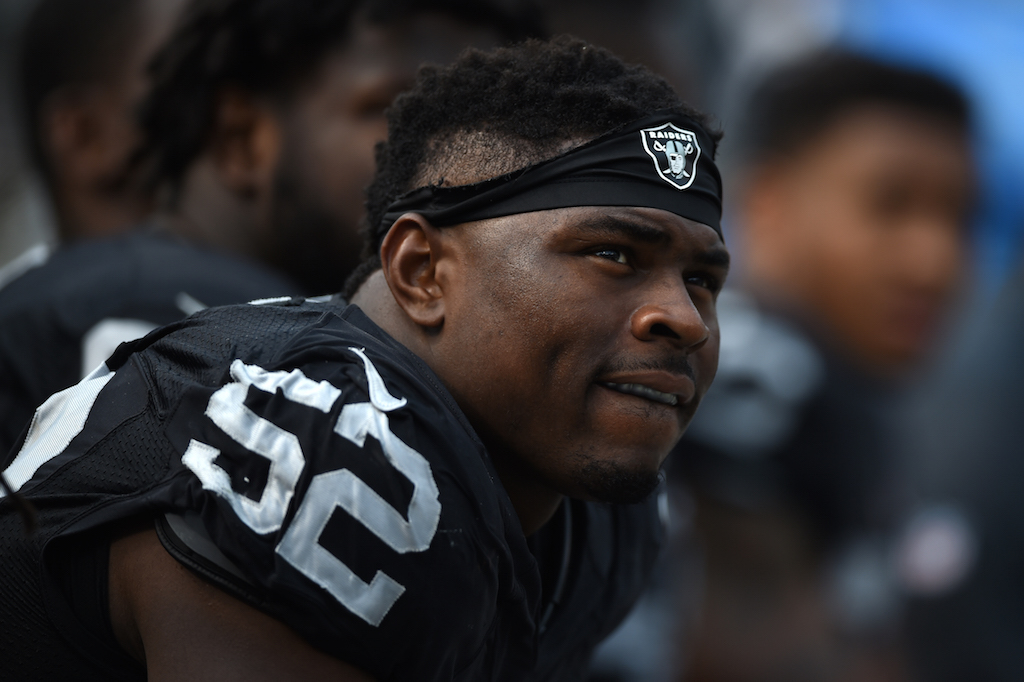 Khalil Mack has already established himself as one of the best defensive players in the NFL. The 26-year-old defender is an All-Pro-caliber player at two positions (defensive end and outside linebacker). He also happens to be the reigning NFL Defensive Player of the Year.
The Oakland Raiders still have Mack locked up for two more years (counting his fifth year option). This likely means that they'll focus on getting Derek Carr's deal done first. Regardless, Mack should end up with a contract that puts him among the highest-paid defensive players (it will likely be right in line with Von Miller's extension) in the league before the 2018 season kicks off.
10. Aaron Donald, DT, Los Angeles Rams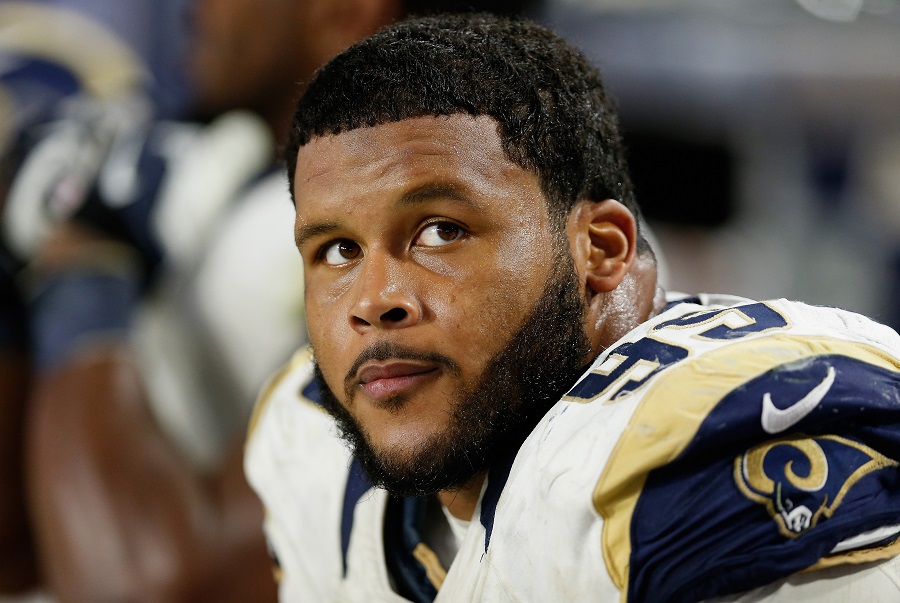 If Aaron Donald played for a playoff-caliber team, he would likely already have at least one NFL Defensive Player of the Year award on his career resume. Instead, the former Pitt Panther is a player who most casual football fans have never even heard of. Nonetheless, every scout, coach, and executive around the league is fully aware of the 25-year-old defensive tackle's dominance.
Donald is under contract for two more years (counting his fifth-year option). However, we are fairly confident that the Rams will give him a contract that rivals those of Fletcher Cox and Ndamukong Suh before the 2018 season kicks off.
11. Brandin Cooks, WR, New England Patriots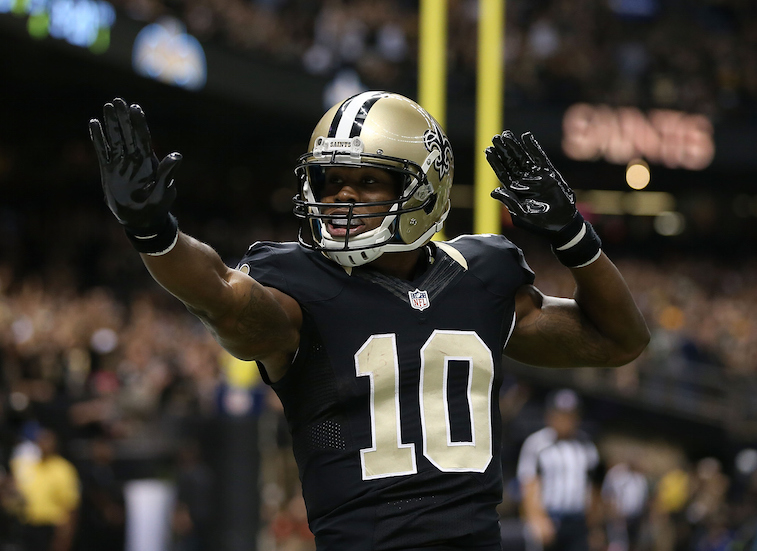 Simply put: Bill Belichick would never have given up a first-round pick for Brandin Cooks if he didn't plan to sign him to a long-term extension in the coming months. While he likely won't get Julio Jones or Antonio Brown-types of money, the 23-year-old speedster should receive a deal that pays him $12–14 million per year.
Statistics courtesy of Pro-Football-Reference and Pro Football Focus. Contract and salary cap data courtesy of Spotrac.