15 Big-Name NFL Players Who Are Still Unemployed
Every year we are reminded (on multiple occasions) that nobody in the National Football League (NFL) is invincible — by a long shot. And for big-name veteran players who have had a great deal of success during their careers, this can be a hard concept to come to terms with.
Throughout time, guys like Tim Tebow have fought for years to keep their NFL dreams alive, but in the end, the game was taken away from them before they wanted to hang up their cleats.
With the regular season coming closer to an end, and teams starting to clinch playoff spots, there were several notable veterans — all of whom planned to play– looking for jobs that never materialized in the 2016 season. Some of them are one injury away from landing their next NFL contract, others have played their last down of professional football. As teams continue to push toward the end of the calendar year, here is a look at 15 big-name players who are still unemployed free agents.
1. Michael Vick, QB
Based on what we saw out of Michael Vick in his three starts for the Pittsburgh Steelers in 2015, it's not surprising that the No. 1 overall pick in the 2001 NFL Draft is currently unemployed. However, with that being said, when Vick plays well, there aren't many players who can impact a game the way he can. He's got a great combination of arm strength and athleticism — which is exactly why we believed he could have been signed to be a backup quarterback sometime prior to the season.
On another note, Vick has stated that the 2016 season will be his last in the NFL, regardless of whether or not he gets signed by another team. With only two weeks remaining in the regular season, it looks as though we've seen the last of Vick in an NFL uniform.
2. Roddy White, wide receiver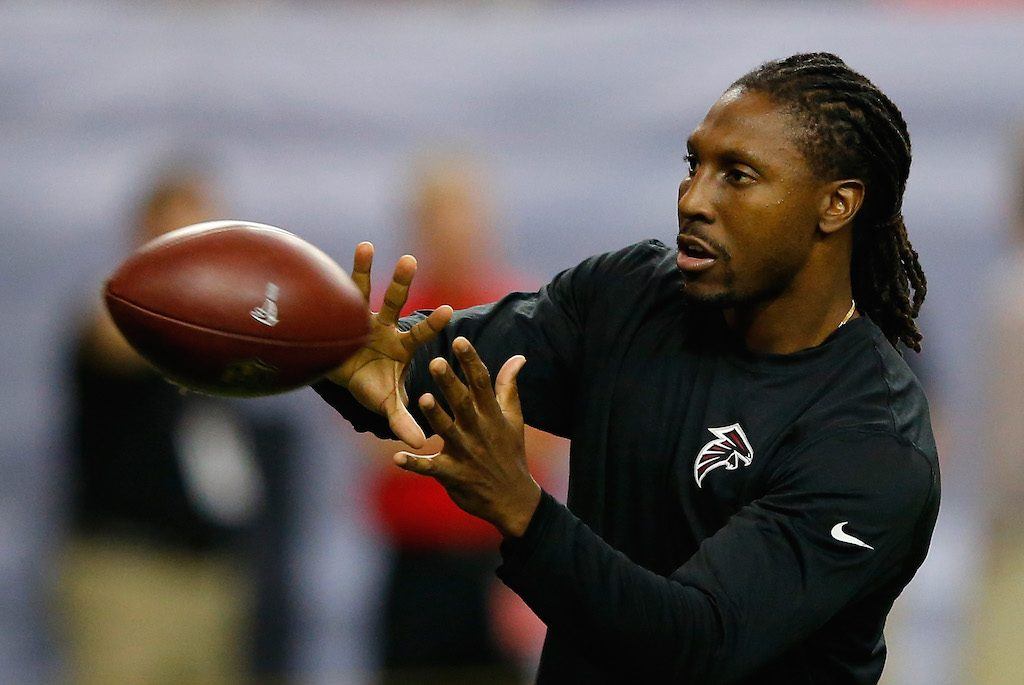 The Atlanta Falcons released Roddy White after 11 standout seasons, despite the fact that he owns every major receiving record in franchise history (at least until Julio Jones breaks them). Since parting ways, White has been extremely outspoken about his distaste for how his career ended in Atlanta and how offensive coordinator Kyle Shanahan used him in 2015. When it comes down to it, his brashness in calling out the Falcons likely has something to do with him being unemployed at the time being.
Earlier this fall, White made it clear that he is only interested in playing for a contender. If he is unable to latch on with a competitive team (which seems unlikely at this point), White will retire.
3. Dwayne Bowe, wide receiver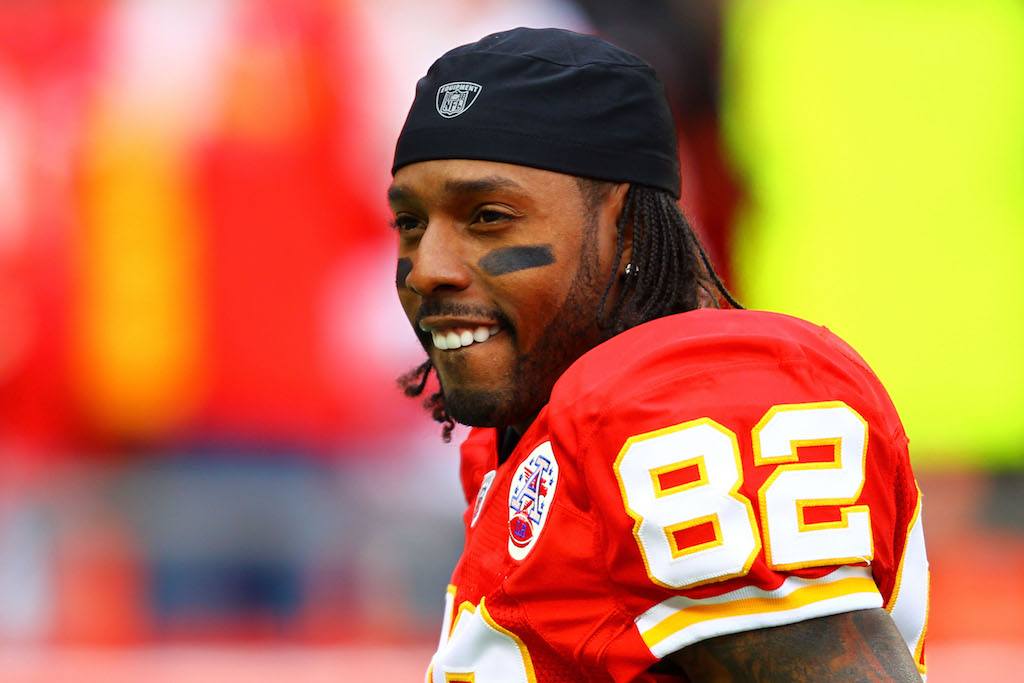 At one point, Dwayne Bowe was a premier wide receiver in the National Football League. However, his performance steadily declined ever since his All-Pro season in 2010. Bowe hit rock bottom last offseason when the Cleveland Browns released him after only one season that yielded just five receptions for 53 yards in seven games.
While nothing is completely impossible (especially if he were willing to play for the league's veteran minimum salary), we have, in all likelihood, seen the last of Bowe in an NFL uniform.
4. Antonio Cromartie, cornerback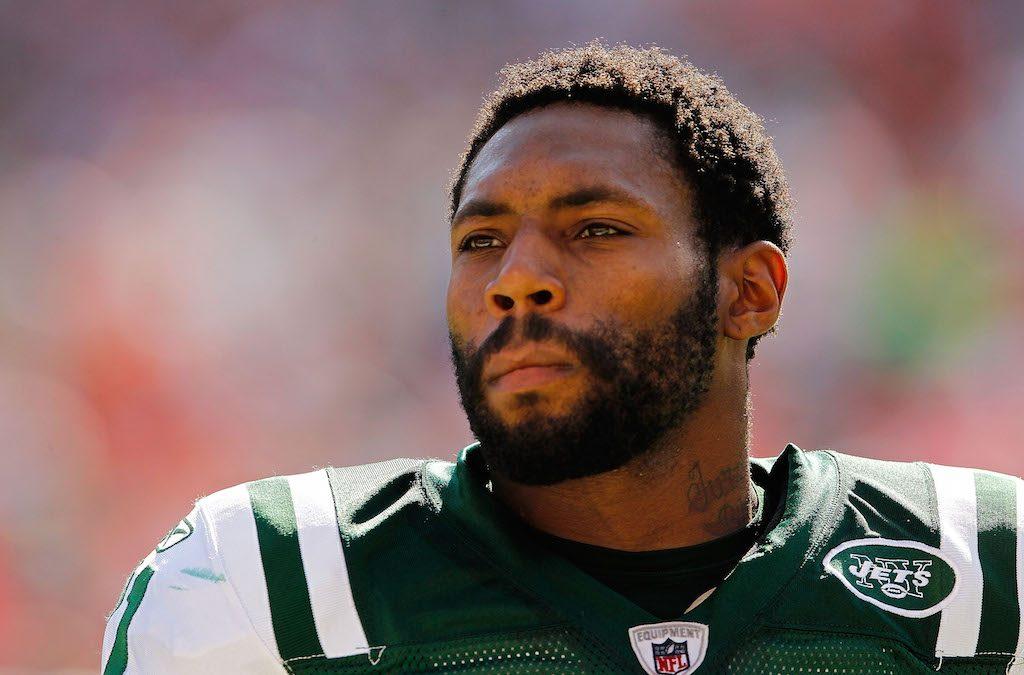 Antonio Cromartie was signed by the Indianapolis Colts earlier this season, but lasted only four games. According to people close to the 32-year-old cornerback, the Colts released Cromartie because he took a knee during the National Anthem before the team's Week 4 game in London. Not surprisingly, the Colts have maintained that it was purely a football decision.
By all accounts, Cromartie wants to continue playing in the NFL. Only time will tell if another franchise is willing to give the four-time Pro Bowler another shot.
5. Greg Hardy, defensive end
Simply put, Greg Hardy's off–field transgressions are the sole reason he is unemployed. His history and reputation lost him the security of a contract loaded with guarantees that paid a salary well into eight figures. And after the Dallas Cowboys, who are known for taking chances on troubled players, decided to part ways with him after just one season, we wouldn't be surprised if we've seen Hardy play his last down of football in the NFL.
6. Marques Colston, wide receiver
The New Orleans Saints released Marques Colston earlier this offseason after 10 (mostly) great seasons. The Saints' career leader in receptions, receiving yards, and touchdowns hasn't totally ruled out continuing his NFL career, but he has moved on to other outside business ventures. Our guess is that it would take a phone call from a serious Super Bowl contender to keep Colston from officially retiring in the coming months.
7. Wes Welker, wide receiver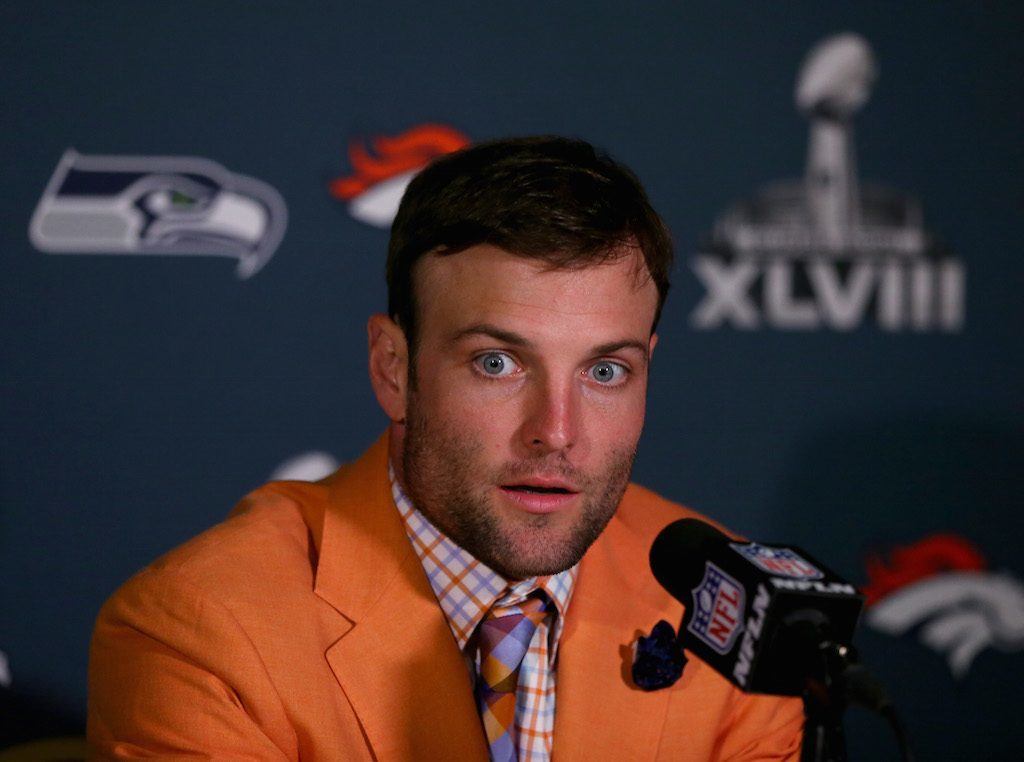 When you consider Wes Welker's history of head injuries, it's somewhat baffling that he would want to continue his NFL career. Yet that's exactly what the four-time All-Pro is looking to do. And while he can likely still help a handful of teams that are in need of a slot wide receiver, the former undrafted free agent is nowhere close to being the impactful player he was earlier in his career.
8. Johnny Manziel, quarterback
Johnny Manziel's brief career with the Cleveland Browns was nothing short of a disaster. He played only 14 games (and started eight of those), which is the fewest by any Browns quarterback chosen in the first round of the draft since 1967.
At this point, it's hard to imagine a team hiring the 2012 Heisman Trophy winner given his off-field behavior. In reality, even if a team were willing to overlook his party-boy lifestyle, it would be hard for them to overlook his subpar performance and inability to adjust to the speed of the NFL game when he actually was on the field for the Browns.
9. Devin Hester, wide receiver and kick returner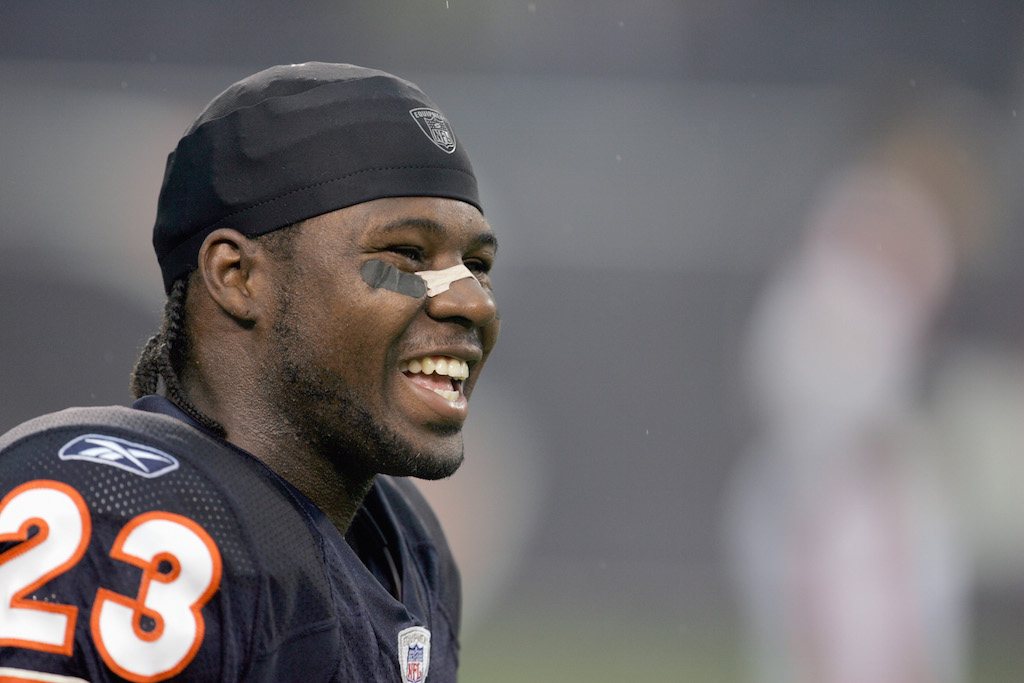 The Atlanta Falcons released Devin Hester shortly before training camp opened in late July, and the former Miami Hurricane was able to land a job with the Baltimore Ravens just in time for their Week 1 game against the Buffalo Bills. Hester, who is the best kick and punt returner in NFL history, was never able to make a significant impact in Baltimore, which lead to his release after 12 games. Now, only time will tell if we've seen the last of the four-time All-Pro fielding kicks and punts in an NFL game.
10. Owen Daniels, tight end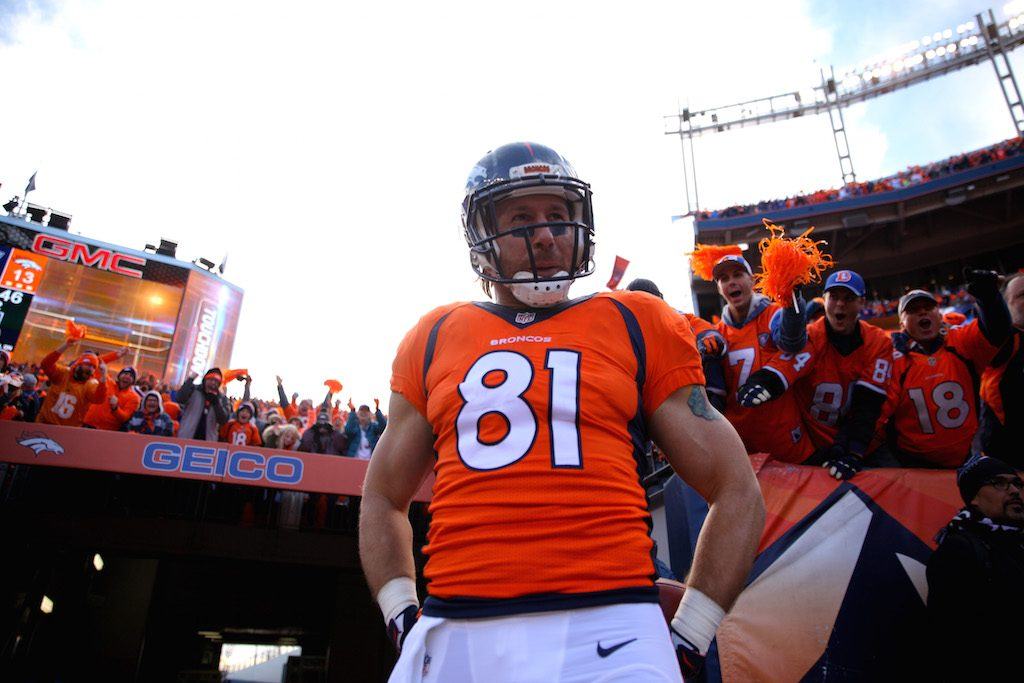 For the first time in 10 years, Owen Daniels spent a fall not playing football for Gary Kubiak. The Houston Texans drafted the former Wisconsin Badger when Kubiak was their head coach. Daniels played in Houston until Kubiak was fired in 2013 and was released shortly after the team changed head coaches. Both men would land with the Baltimore Ravens in 2014 and then, in what would prove to be their swan song together, they teamed up with the Denver Broncos in 2015 and won a Super Bowl title before parting ways.
Daniels is reportedly considering retirement, but has kept the door open to a potential return if an ideal situation arises.
11. Brandon Browner, cornerback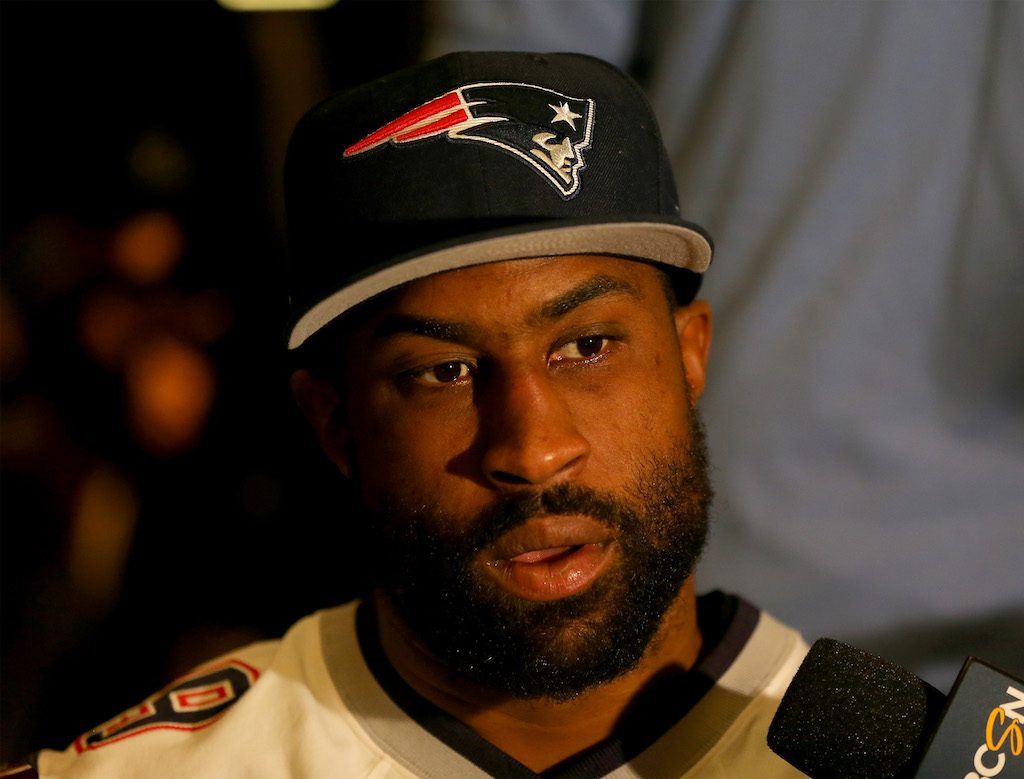 It wasn't all that long ago that Brandon Browner was an integral member of two Super Bowl winning teams. In 2013, he helped the Seattle Seahawks win Super Bowl XLVIII as a member of their Legion of Boom secondary. In 2014, he played opposite of future Hall of Fame cornerback Darrelle Revis for the New England Patriots when they won Super Bowl XLIX.
After one mediocre season with the New Orleans Saints in 2015, Browner returned to the Seahawks last offseason, but was cut during training camp. He has yet to land with another franchise, and given his age (he'll be 33-years-old when the 2017 season begins), Browner's NFL career could very well be over.
12. Terrance Knighton, defensive tackle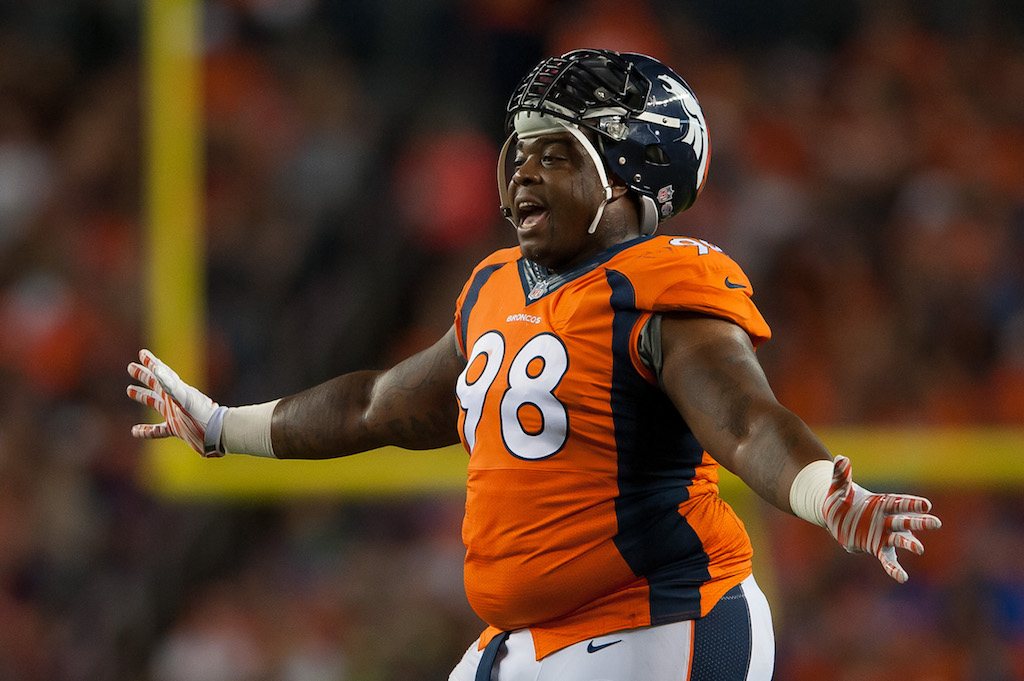 The unfortunate reality of this situation is that Terrance Knighton has nobody to blame but himself for the fact that he is currently unemployed. Despite his immense talent, the 30-year-old defensive tackle has struggled with conditioning and weight issues throughout his career. In fact, if Knighton had his issues under control, he would have likely landed a big-money, long-term contract years ago.
Nonetheless, at this point in time, we are mildly surprised that Knighton is still a free agent. The league is desperate for defensive linemen, and when he is focused on playing well, the former Temple Owl has the talent to be one of the premier interior defensive linemen in the game. If he still wants to play, we believe that Knighton will eventually get another opportunity.
13. C.J. Spiller, running back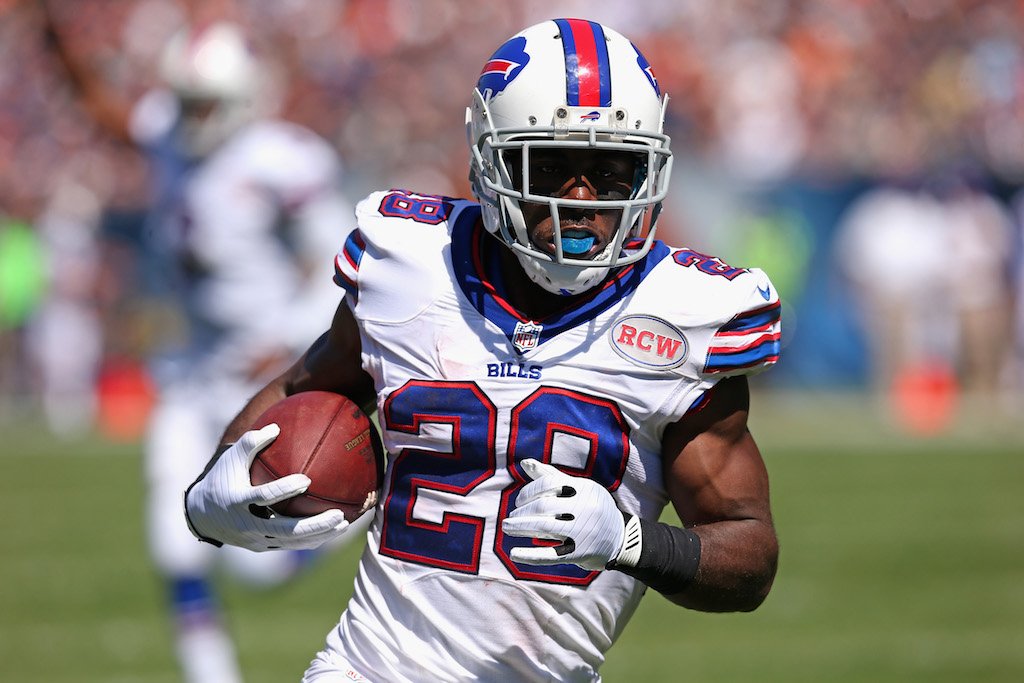 C.J. Spiller has already played for three teams in 2016, and he may be an injury away from landing with a fourth team some time in the next couple of weeks. When he's healthy and motivated, Spiller has the potential to be an absolute game-changer. He is a true all-purpose back who can make plays between the tackles and on the edge, as a receiver, and as a kick and punt returner. With that being the case, we fully expect Spiller to land another NFL job in the coming months.
14. Matt Flynn, quarterback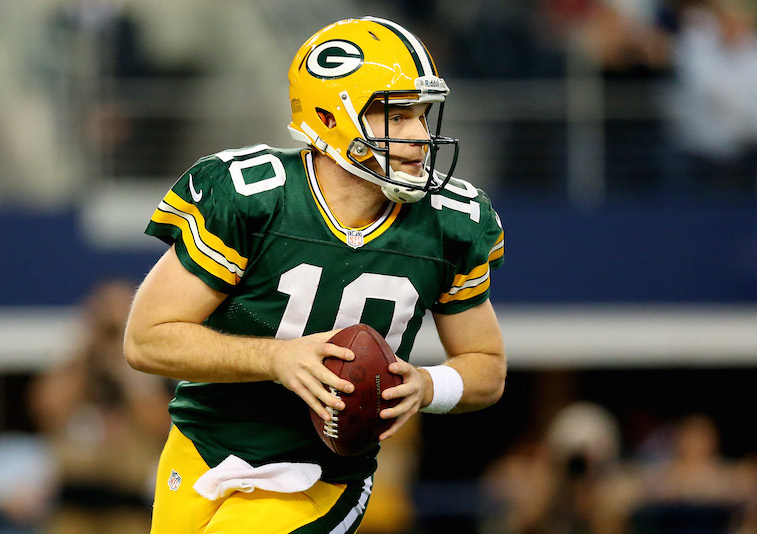 Matt Flynn made a name for himself with the Green Bay Packers as an occasional fill-in for Aaron Rodgers. Just when it looked like he was in line for his first full-time starting gig with the Seattle Seahawks, a third-round pick out of Wisconsin named Russell Wilson came in and beat Flynn out for the job.
Over the course of his eight-year NFL career, Flynn has proven to be an ideal backup quarterback. If he still has a desire to play, we are confident that a quarterback-needy team will sign him this offseason.
15. Kroy Biermann, defensive end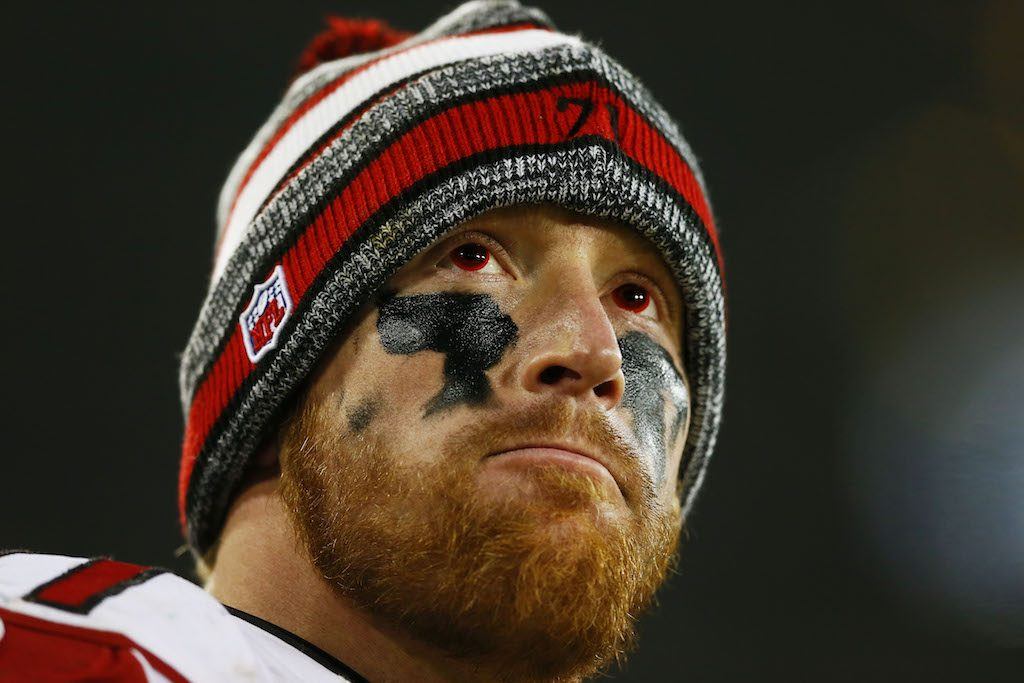 Kroy Biermann may be best known for his marriage to Kim Zolciack and his starring role in the couple's reality television show, but the 31-year-old Montana native was also a quietly excellent player for the Atlanta Falcons for most of eight seasons.
Biermann has maintained that he is in shape and interested in continuing his NFL career if the right opportunity presents itself. If not, he will hang up his cleats and retire from the National Football League.
Statistics courtesy of Pro-Football-Reference. Salary and contract info courtesy of Spotrac.