25 Big-Name NFL Players Who Are Still Unemployed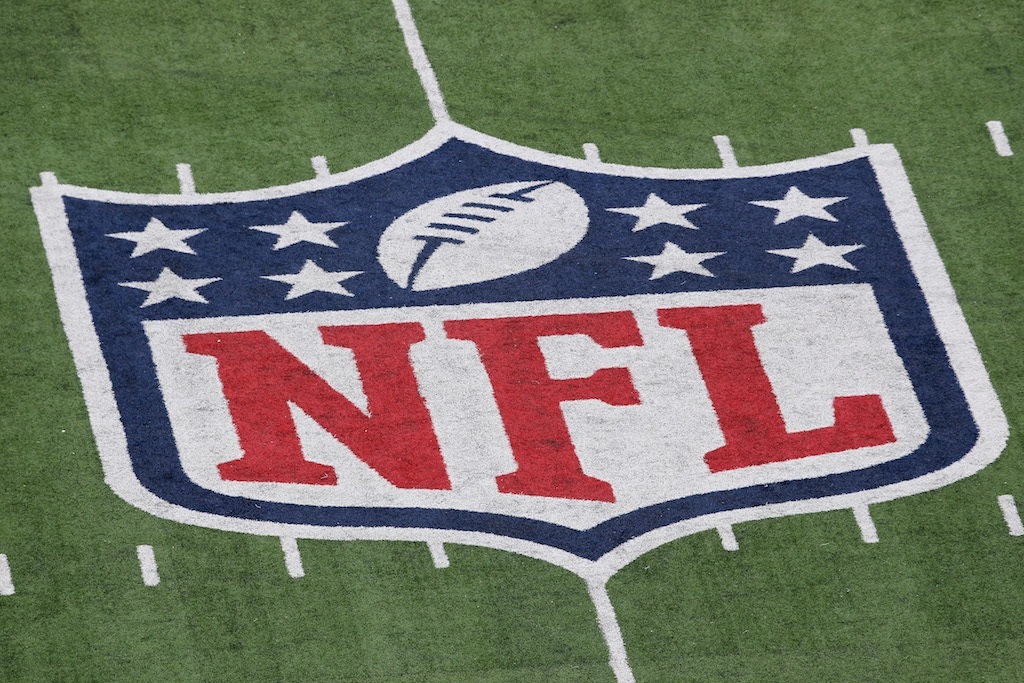 Every year, without fail, the NFL reminds us on multiple occasions that it is, first and foremost, a business. Franchises are always out to protect their bottom lines, and thanks to the league's hard salary cap, teams are forced to kick some of the greatest players in NFL history to the curb. And this offseason is no different.
With the 2017 NFL Draft in the books, training camps are now just around the corner. Of course, players will still get signed for the remainder of the current league year. But from here on out, most veteran players who sign with new teams will do so for bargain bin prices.
On that note, several big-name players (including a handful of future Hall of Famers) are still looking for work. Some of them will sign with teams in the coming weeks, and others will prove to have played their last down of football in the NFL. Here is a look at 25 big-name, unemployed NFL players.
1. Colin Kaepernick, quarterback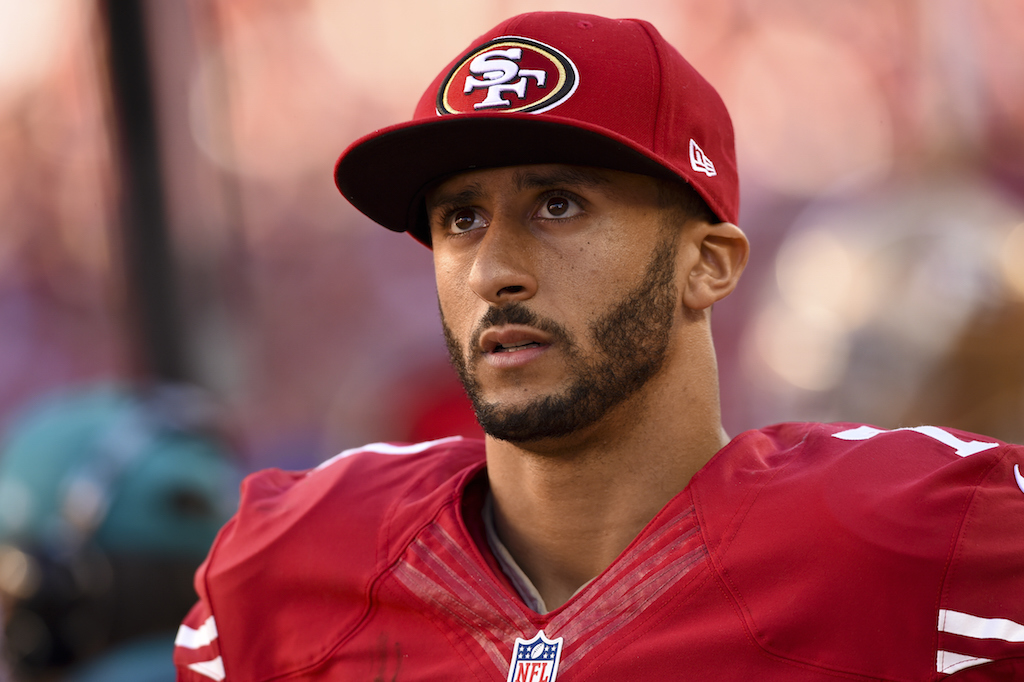 At one point Colin Kaepernick looked like a player with Hall of Fame potential. Now, the 29-year-old dual-threat quarterback can't seem to find a job. Kaepernick's unemployment is the result of a combination of declining performance (since Jim Harbaugh left the San Francisco 49ers to become the head coach at Michigan) and the distractions he has caused off the field. That said, it's only a matter of time before a team gets desperate enough to give Kaepernick a second chance.
2. Jay Cutler, quarterback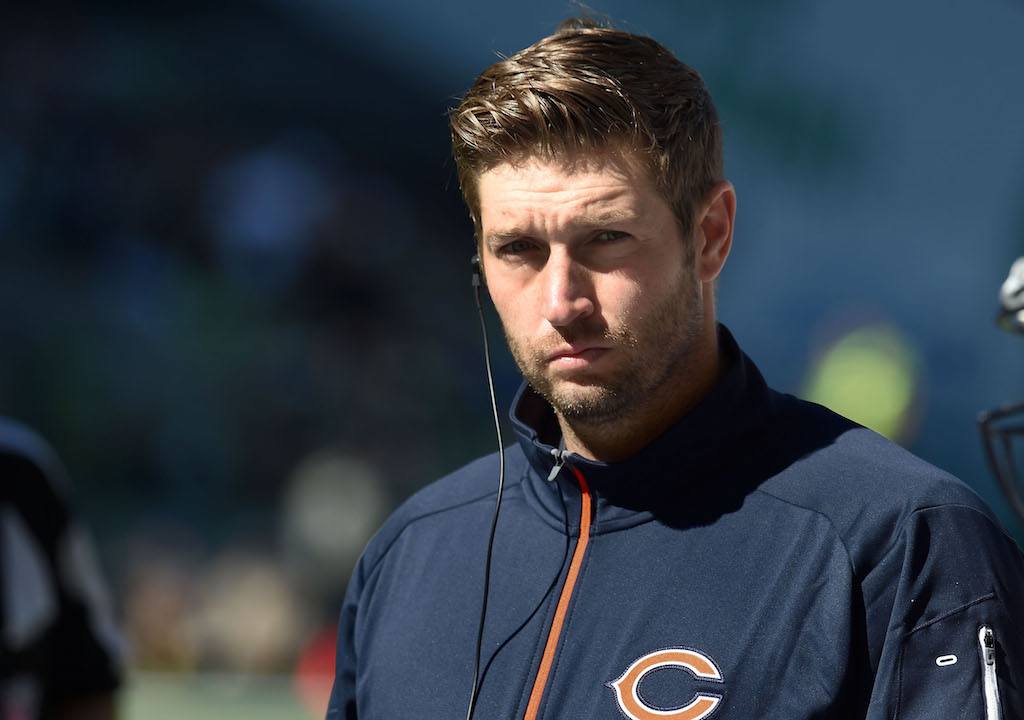 The Chicago Bears officially parted ways with Jay Cutler earlier this offseason after eight massively disappointing seasons. The 33-year-old is one of the most physically gifted quarterbacks the NFL has ever seen, but it's fairly clear that he lacks the "it" factor. While he is currently mulling retirement and already has a career lined up in broadcasting, we fully expect Cutler to continue his NFL career with a new franchise in 2017.
Update: Cutler has joined FOX, where he will work as an analyst.
3. Darrelle Revis, cornerback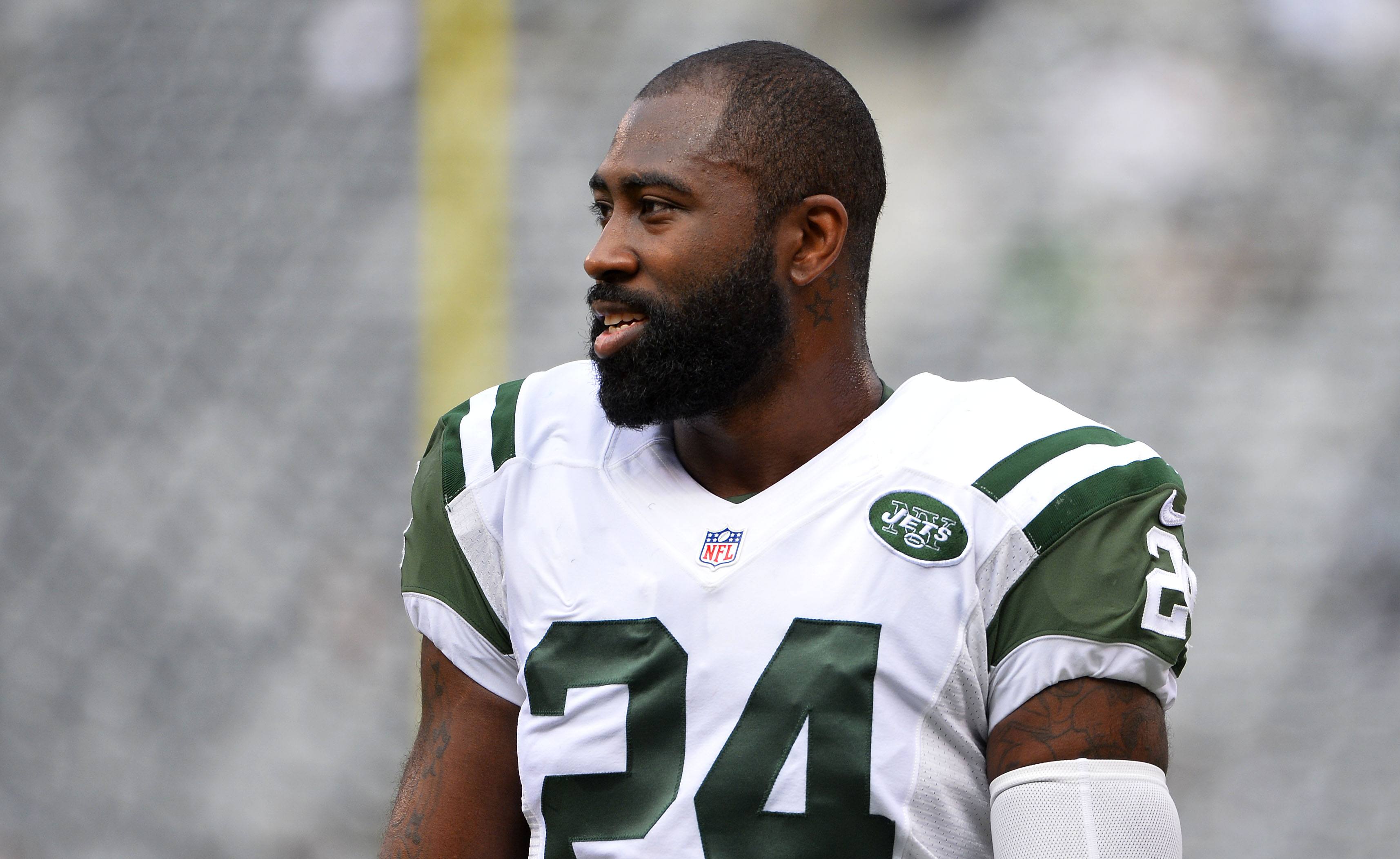 It should come as no surprise that Darrelle Revis is currently unemployed. Off-field issues aside, his play sharply declined in 2016. With a scheduled salary cap hit of over $15 million for 2017, the New York Jets really had no choice but to release the future Hall of Famer. Part of Revis's struggles in 2016 were due to an injury that forced him to play most of the season overweight. When it comes down to it, Revis is too talented to write off just yet. Expect him to land a job (possibly with the New England Patriots) before training camp opens this summer.
4. Robert Griffin III, quarterback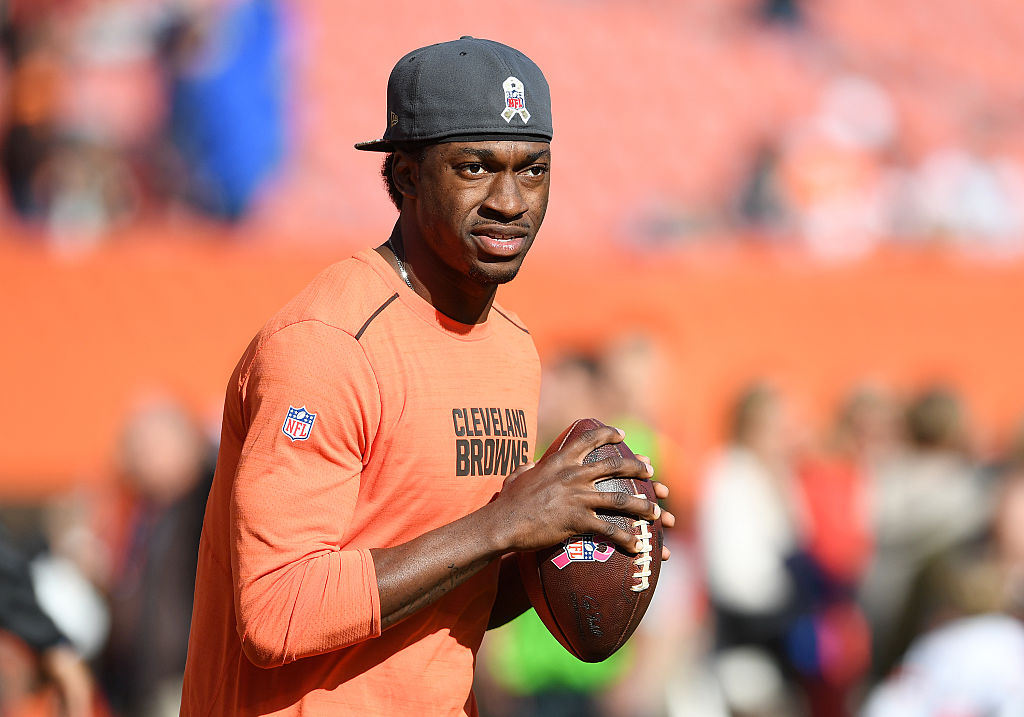 The days of RGIII as a starting quarterback in the NFL seem to be over. The Cleveland Browns released the 2011 Heisman Trophy winner after one disappointing (and injury-plagued) season, and his list of potential suitors is extremely short. Expect to see RGIII land a job as a backup making slightly more than the veteran minimum in 2017.
5. Mario Williams, defensive end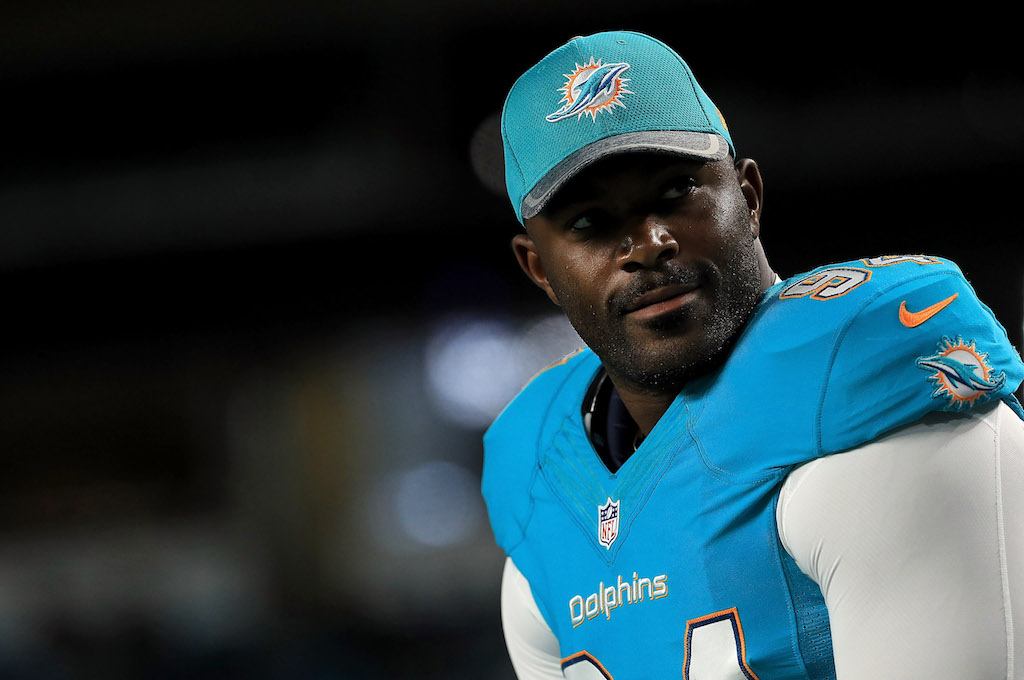 In 11 NFL seasons, Mario Williams has put together a career resume that will one day earn him consideration for induction into the Pro Football Hall of Fame. However, after one lackluster season with the Miami Dolphins where he looked extremely unmotivated, Williams finds himself looking for work. If he can prove that his drive is still there, the three-time All-Pro should have no trouble finding a new job.
6. Nick Mangold, center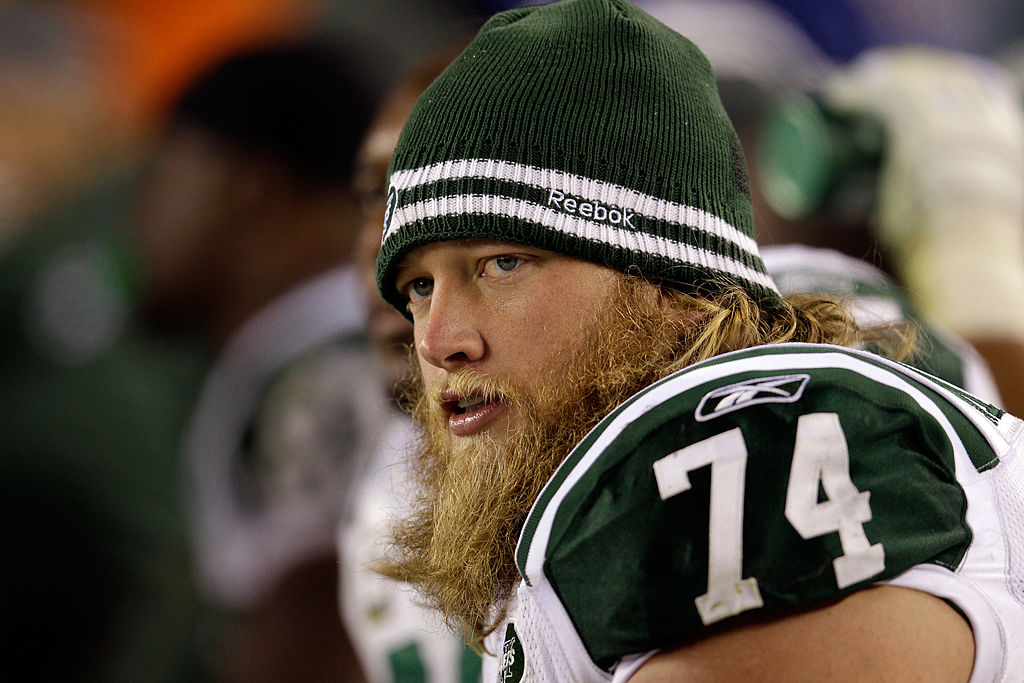 As a part of their offseason youth movement, the New York Jets cut Nick Mangold earlier this offseason after 11 outstanding seasons. The seven-time Pro Bowler has every intention of playing in 2017; he's received interest from numerous teams.
7. Vince Wilfork, defensive tackle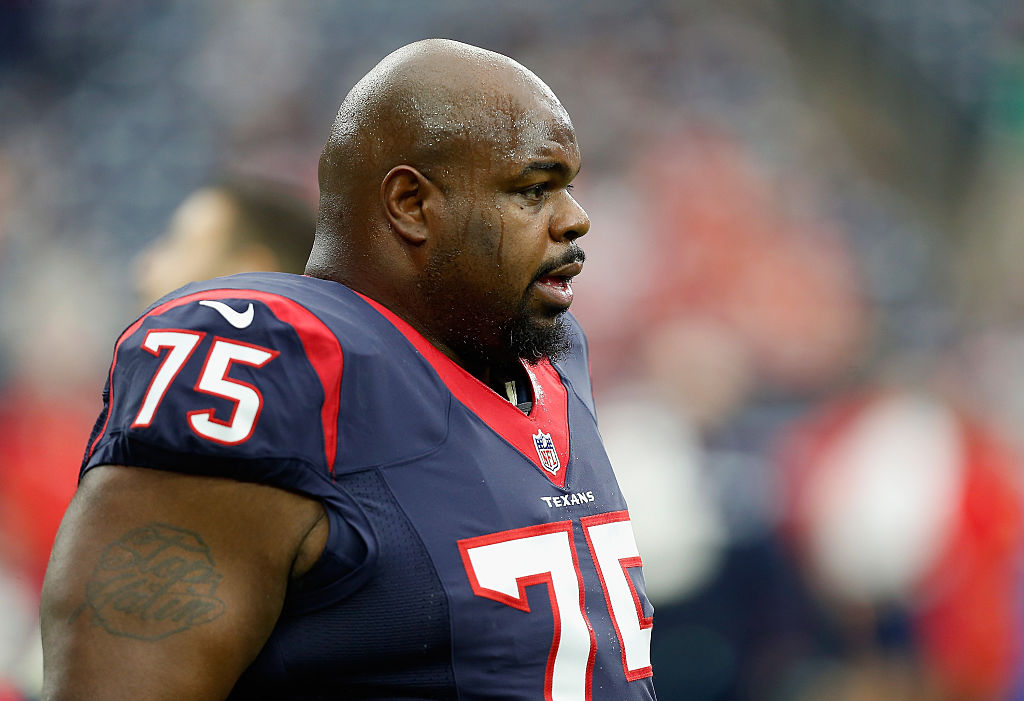 Vince Wilfork may have already played his last down of football. The four-time All-Pro is currently an unrestricted free agent. But he's contemplated retirement ever since the Houston Texans' playoff loss to the New England Patriots this past January. If he decides to play in 2017, Wilfork will have plenty of suitors.
8. Vincent Jackson, wide receiver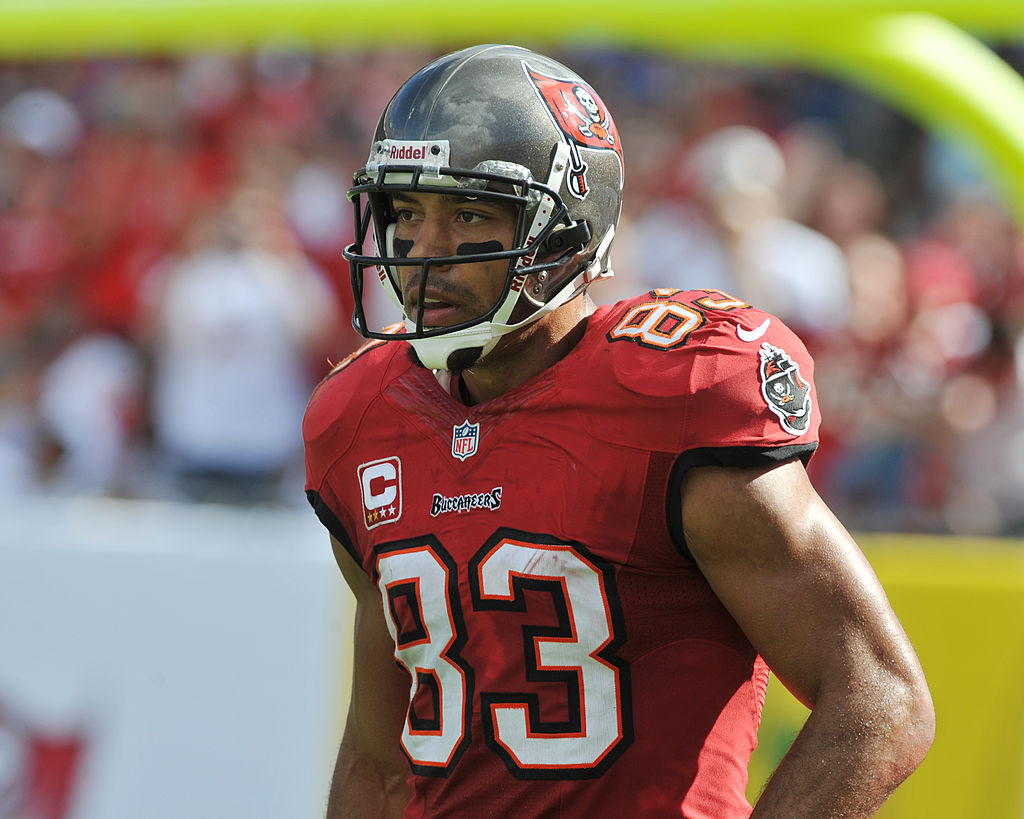 Vincent Jackson isn't the player he once was, but the 6-foot-5, 240-pounder still has enough gas left in his tank to continue his NFL career. The three-time Pro Bowler is currently testing the open market. We expect him to land with a team that needs a veteran wide receiver (such as the Baltimore Ravens or the Los Angeles Rams) before training camp opens in July.
9. Brandon Flowers, cornerback
There is a good chance that Brandon Flowers will end up being the latest NFL star to hang up his cleats due to a string of recurring concussions. Nonetheless, if he wants to continue playing, the 2013 Pro Bowler shouldn't have much trouble finding a job. That said, our gut tells us that it will take a lot to keep Flowers, who has been extremely wise with his career earnings, from retirement.
10. Sam Shields, cornerback
The Green Bay Packers released Sam Shields earlier this offseason in a cost-cutting move following seven (mostly) great seasons. The former undrafted free agent developed into one of the better cornerbacks in the league before a series of concussions caused his career to come to a screeching halt. Shields intends to continue playing, but first he has to convince his prospective employees that he is completely healthy.
11. Jairus Byrd, safety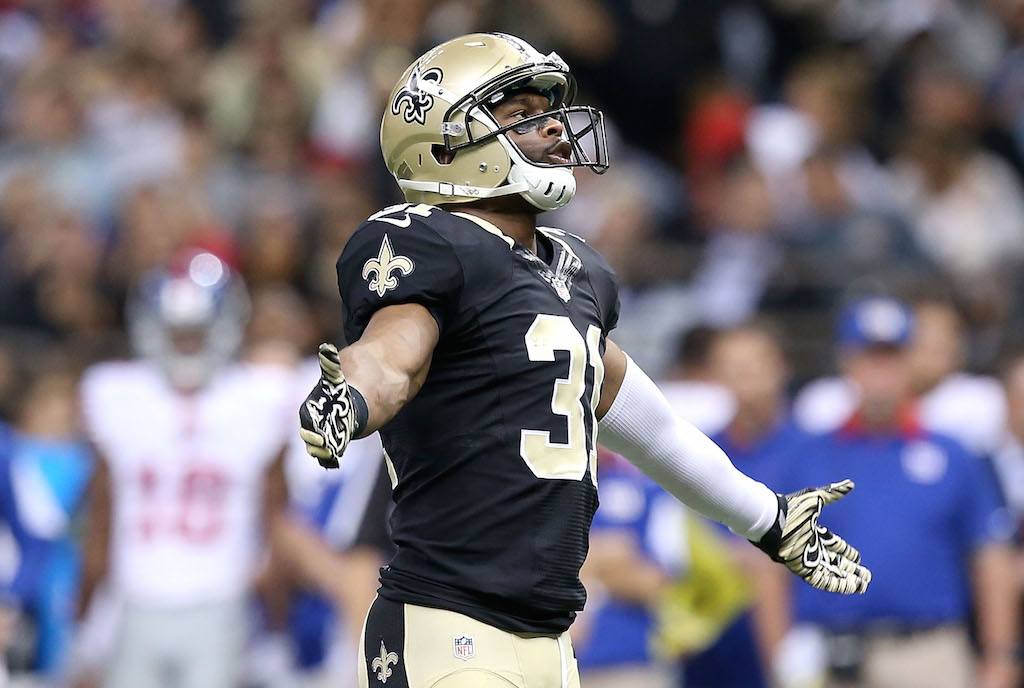 In what turned out to be one of the worst free agency deals of all time, the New Orleans Saints signed Jairus Byrd — who earned All-Pro honors four times in five years while playing for the Buffalo Bills — to a six-year, $54 million deal back in 2014. The Saints cut ties with the former Oregon safety this offseason, and he has yet to latch on with a new team. Byrd proved that he is healthy in 2016, which should equate to him landing a job in the not-too-distant future.
12. DeAndre Levy, outside linebacker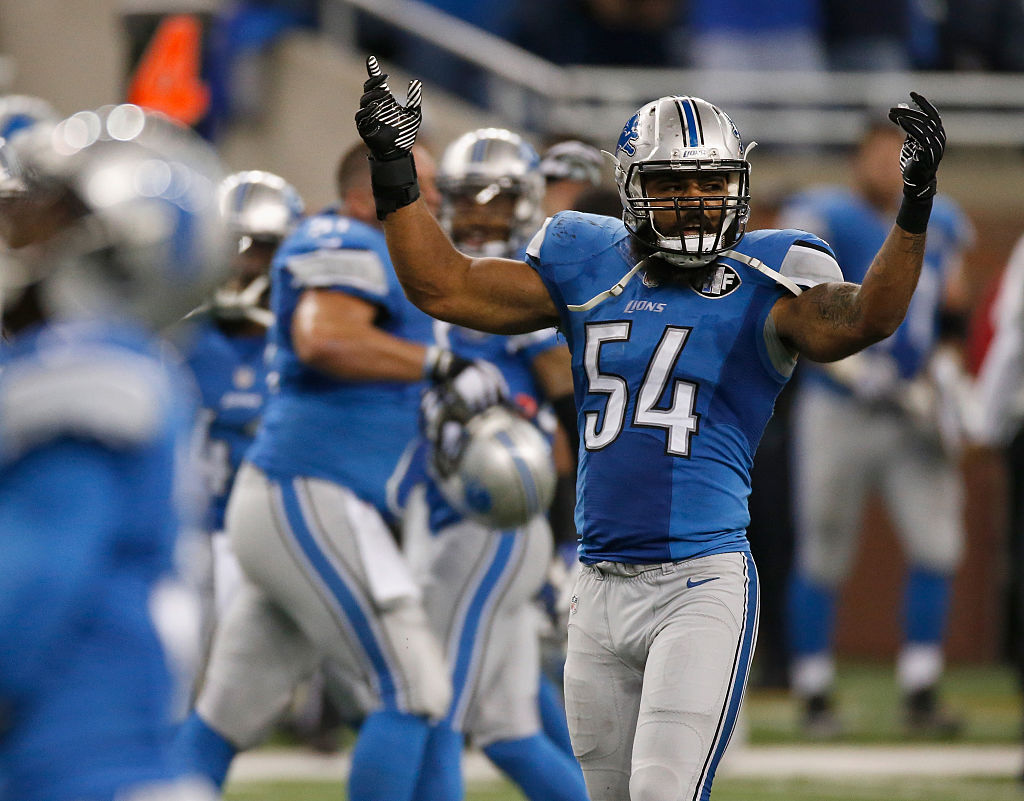 It wasn't all that long ago that DeAndre Levy was one of the premier 4-3 outside linebackers in the NFL. Unfortunately, after earning All-Pro honors in 2014, the former Wisconsin Badger suffered a string of injuries and he could appear in only six games during the 2015 and 2016 seasons.
The Detroit Lions released Levy, who was not pleased with how the team handled his injuries earlier this offseason. Once he proves that he's recovered from offseason knee surgery, the 6-foot-2, 235-pounder shouldn't have a problem finding a new job.
13. Elvis Dumervil, outside linebacker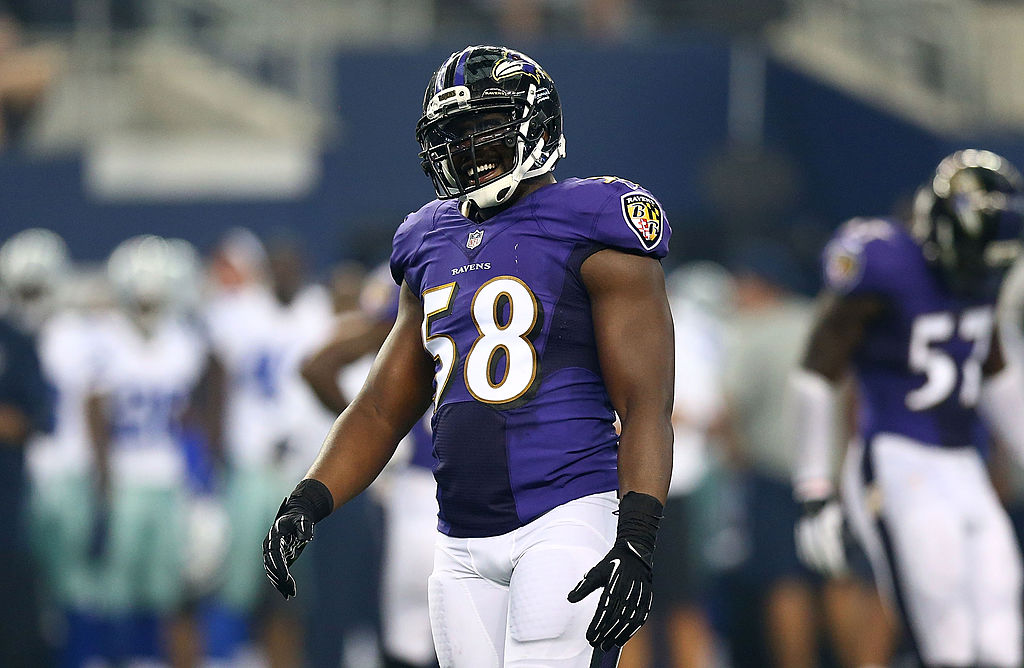 All Elvis Dumervil has done dating back to his days as a Louisville Cardinal is consistently prove people wrong. Despite his massive amounts of productivity, he was overlooked as a high school recruit and then again as an NFL Draft prospect (he slipped to the fourth round), all because of his diminutive stature (5-foot-11, 250 pounds).
Over the last decade, Dumervil has established himself as one of the best pure pass-rushers in the NFL. This offseason, the Baltimore Ravens released the five-time Pro Bowler for salary cap purposes.after Now that the 2017 NFL Draft is over, they're still toying with the idea of re-signing him. If he does not end up back in Baltimore, expect to see Dumervil land with a contender in need of a pass-rush specialist.
** Update: Dumervil signed with the San Francisco 49ers on June 5, 2017.
14. Trent Cole, outside linebacker
Chip Kelly butted heads with several established veterans, including Trent Cole, during his time with the Philadelphia Eagles. Kelly unceremoniously released the two-time Pro Bowl defensive end in 2014 in what proved to be a boneheaded move.
Cole quickly landed with the Indianapolis Colts, but he just wasn't the same player that he was in Philly. Indianapolis released him earlier this offseason after two seasons. Cole intends to play in 2017 if he can find a team willing to pay him at market rate. For what it's worth, our guess is that he will return to finish his career with the Eagles.
15. Anquan Boldin, wide receiver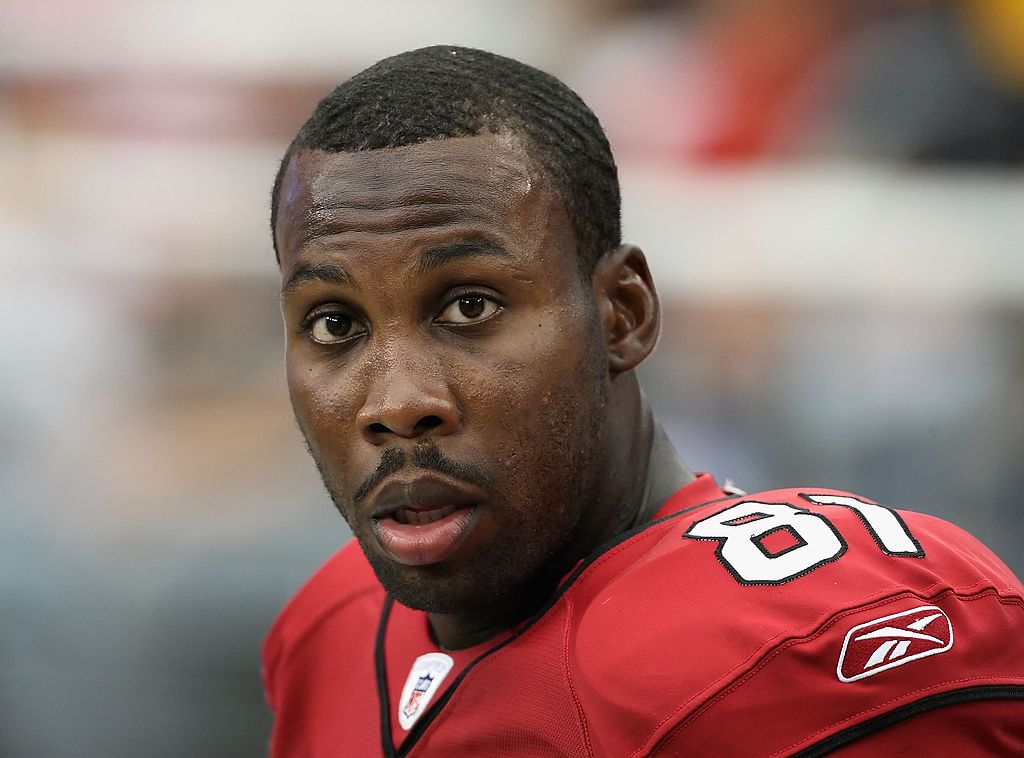 This may come as a surprise to you, but Anquan Boldin is one of the most productive wide receivers in NFL history. In total, the three-time Pro Bowler has caught 1,076 passes (ninth most in NFL history) for 13,779 yards (14th most in NFL history) and 82 touchdowns. The 36-year old wideout intends to play in 2017, and continues to have plenty of suitors. With one more strong season, Boldin can move into the top five in career receptions and the top seven in career receiving yards.
16. DeAngelo Williams, running back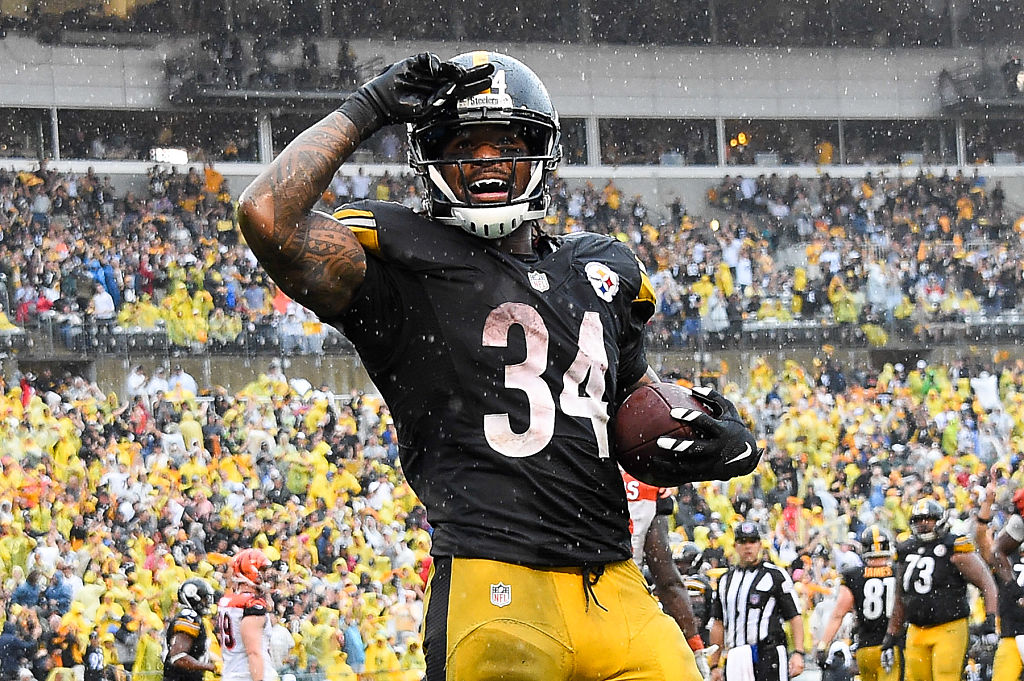 Following the 2016 season, DeAngelo Williams' contract with the Pittsburgh Steelers expired. The soon-to-be 34-year-old running back has yet to make a decision regarding his future in the NFL. If he feels like his body can handle a 12th NFL season, he will likely re-sign with the Steelers and continue to play backup to All-Pro Le'Veon Bell. If not, Williams will retire. We could totally see him transitioning into a career in sports media.
17. Ryan Clady, offensive tackle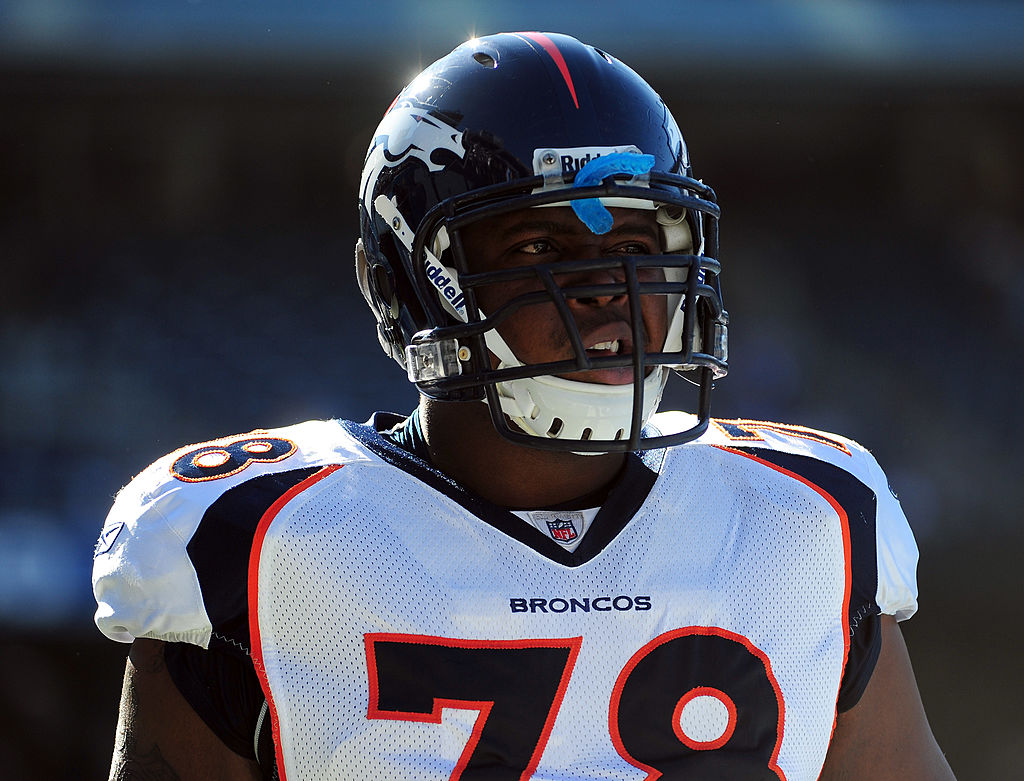 For the first five years of his NFL career, Ryan Clady was unquestionably one of the best left tackles in the NFL. However, from 2013–2016, the three-time All-Pro appeared in only 27 out of a possible 64 regular-season games. The New York Jets declined to pick up Clady's team option for the 2017 season, which immediately made him an unrestricted free agent. If he can prove that he is indeed healthy (he suffered a torn rotator cuff in 2016 and a torn ACL in 2015), Clady should still land a job.
18. Johnny Manziel, quarterback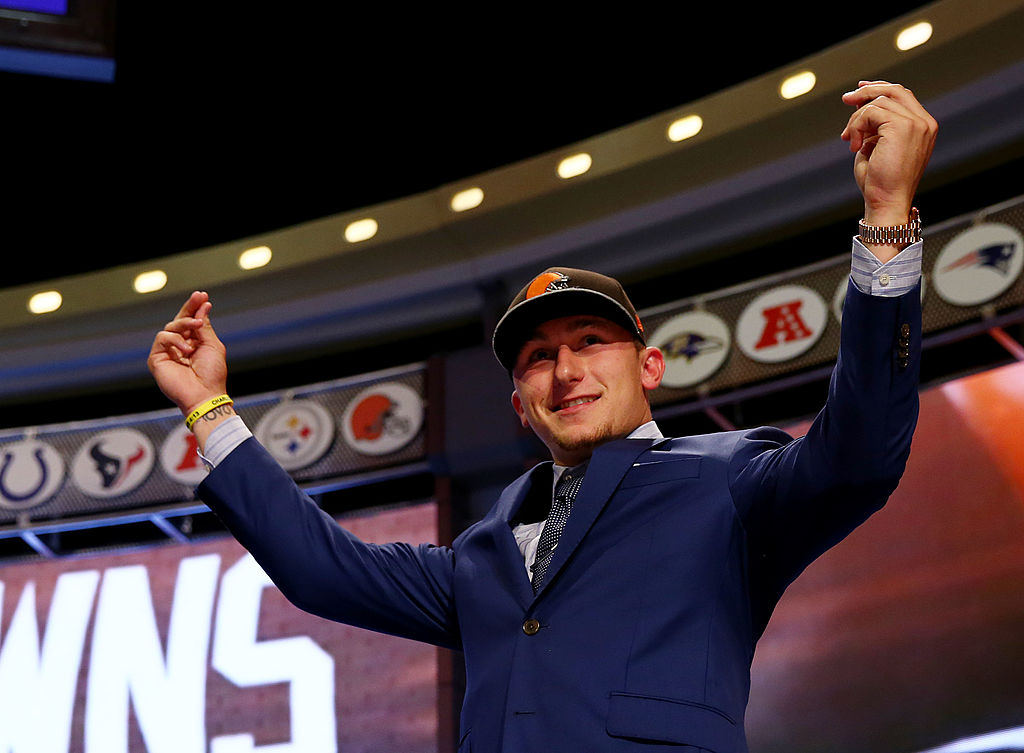 When it comes down to it, Johnny Manziel may have suffered through the biggest fall from grace that the sports world has ever seen. After two disastrous and distraction-filled seasons with the Cleveland Browns — who cut him — Manziel spent the entire 2016 season out of football. He claims that he has since gotten his life under control. Only time will tell if he gets another chance at realizing his potential in the NFL.
19. Dwight Freeney, defensive end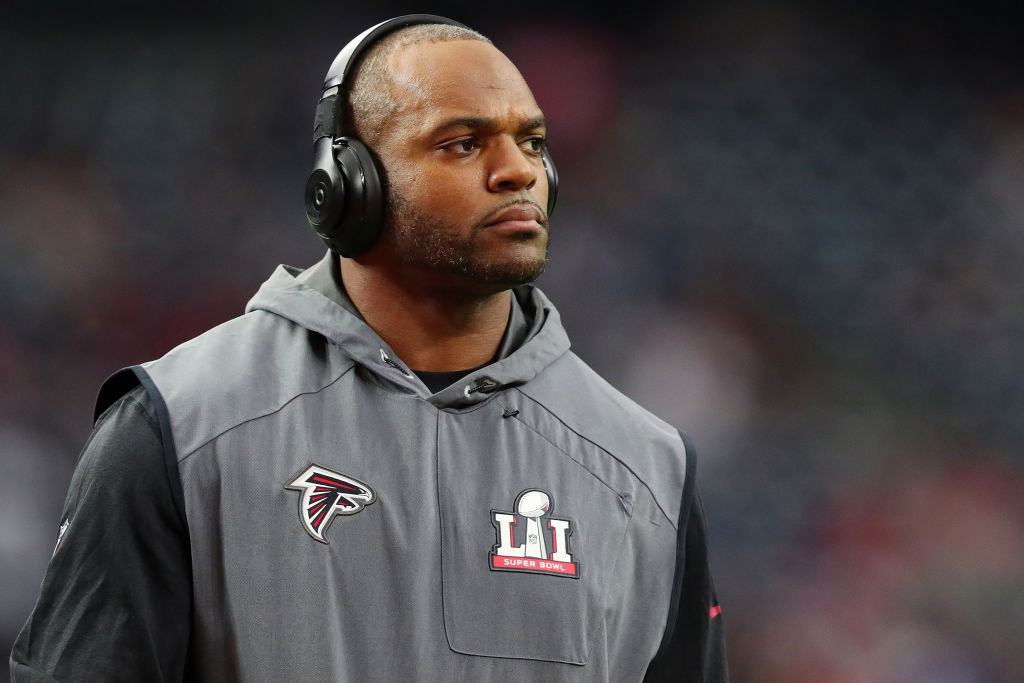 After coming up just short of winning his second career Super Bowl ring in 2016, Dwight Freeney made it clear that he wants to play in 2017. Our guess is that the future Hall of Famer will sign a one-year, incentive-laden contract with a championship-caliber team that needs a pass-rush specialist. Don't be surprised if Freeney waits until training camp opens to decide on his next team.
20. Gary Barnidge, tight end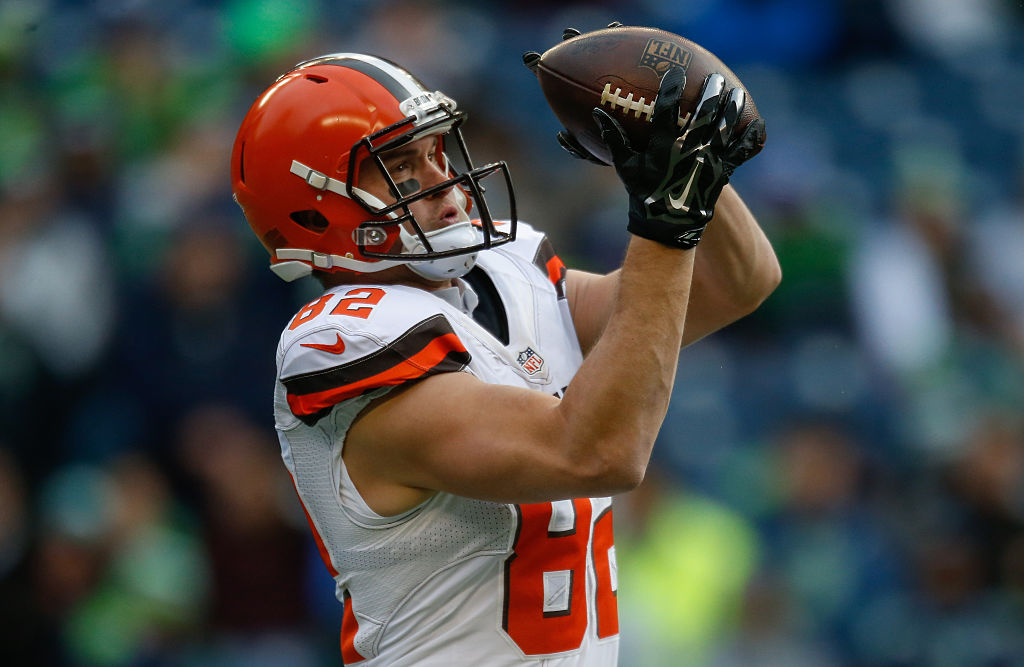 The Cleveland Browns cut ties with Gary Barnidge shortly after using a first-round pick in the 2017 NFL Draft on former Miami (FL) tight end David Njoku. The 31-year-old tight end was a Pro Bowl selection in 2015, and has every intention of continuing his NFL career in 2017. Expect to see Barnidge land with a Super Bowl contender such as the Denver Broncos.
21. Rey Maualuga, linebacker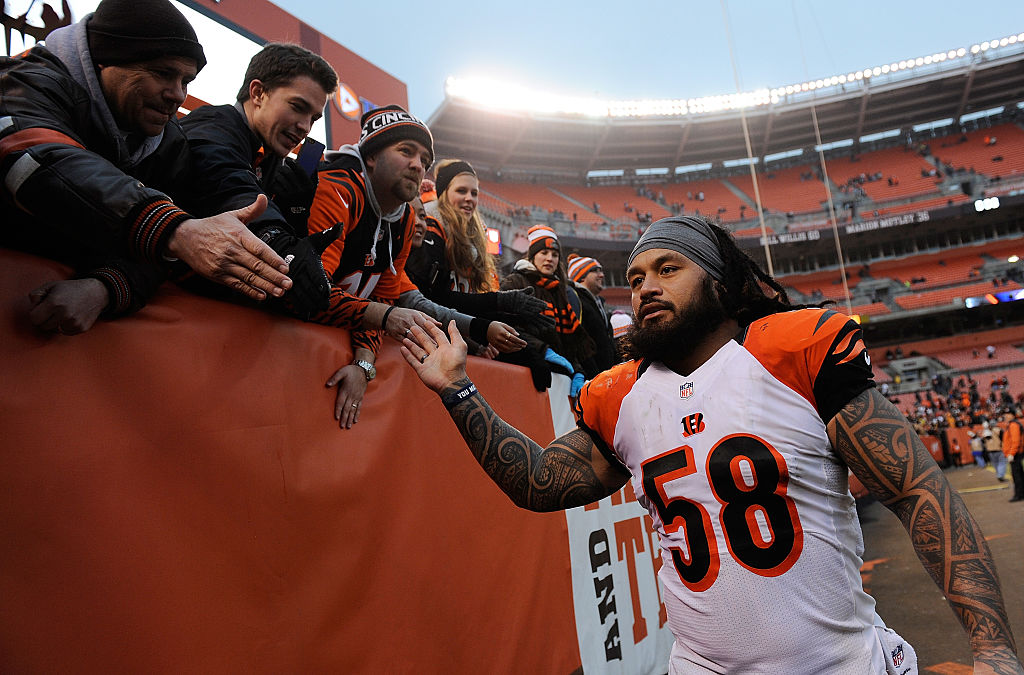 The Bengals cut ties with Rey Maualuga earlier this offseason after the former USC Trojan gave them eight productive seasons. The 30-year-old linebacker is a true run stuffer, which caused him to fall victim to the league's shift towards pass-heavy offenses. Maualuga will likely land with a new team in the coming weeks, but his days as a three-down NFL linebacker are all but over.
22. Rashad Jennings, running back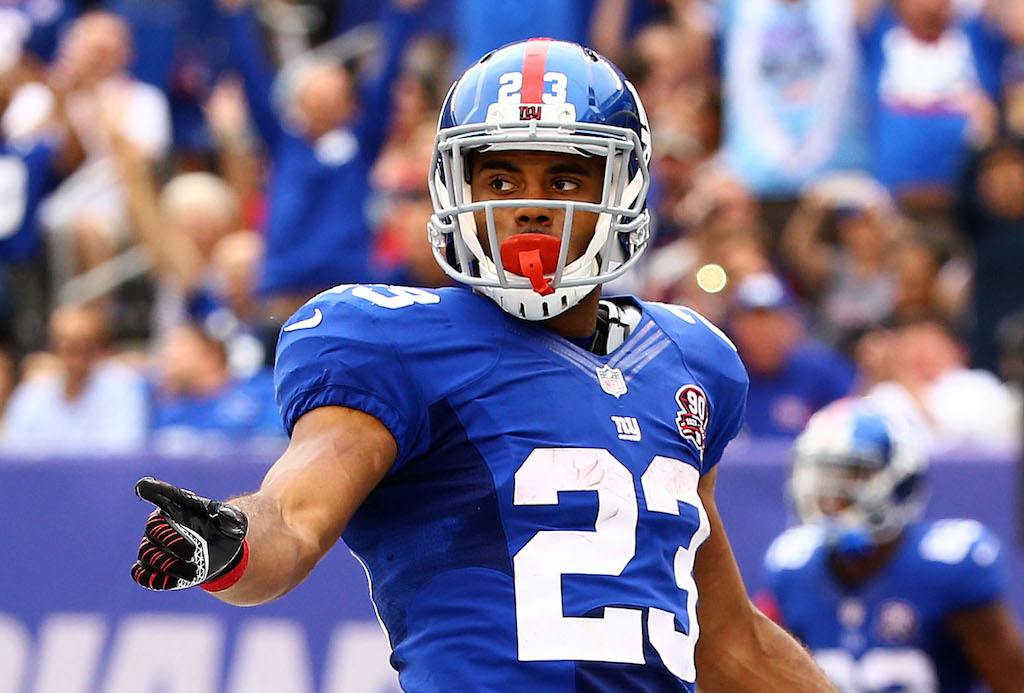 With every passing day, it looks more and more like Rashad Jennings is headed toward retirement. The New York Giants released the 32-year-old running back earlier this offseason, and he has yet to receive serious interest from any other franchise. If his NFL career is indeed over, Jennings could have a future in the pop culture world as proven by his victory on 'Dancing With the Stars.'
23. Justin Gilbert, cornerback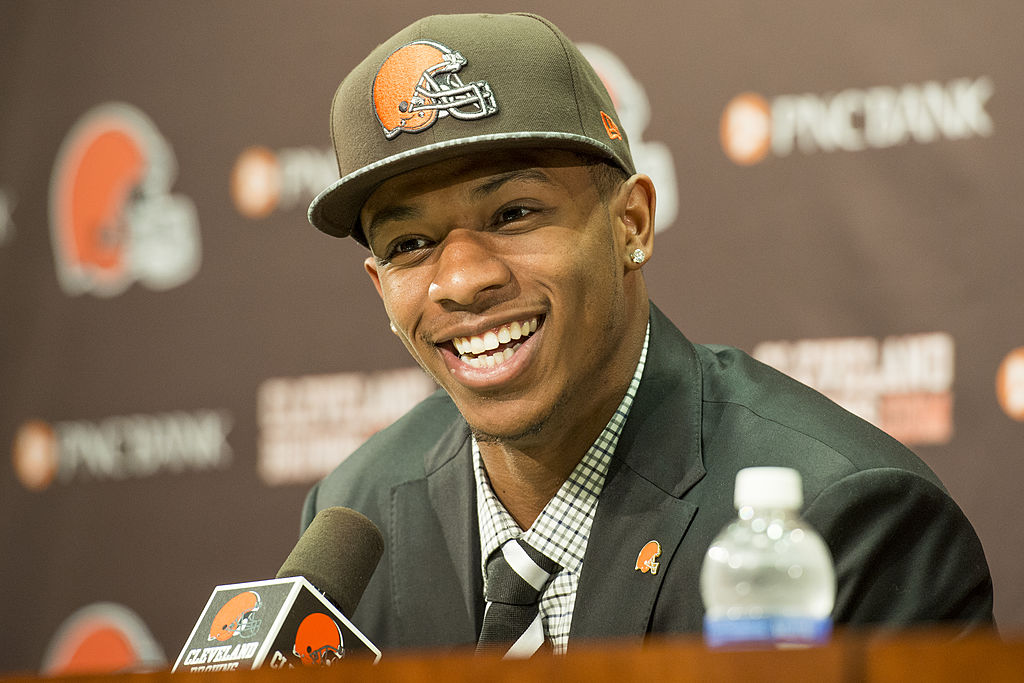 Sadly, Justin Gilbert is well on his way to being remembered as one of the biggest NFL Draft busts of the last decade. The Cleveland Browns selected the former Oklahoma State Cowboy with the No. 8 overall pick in the 2014 NFL Draft, but cut him after only two seasons. The Pittsburgh Steelers gave Gilbert a shot at redemption last fall, but they chose to cut him after only one season. Now, the 25-year-old cornerback is facing a four-game substance abuse suspension. Bottom line: Gilbert is going to have a difficult time landing another NFL contract.
24. Reggie Bush, running back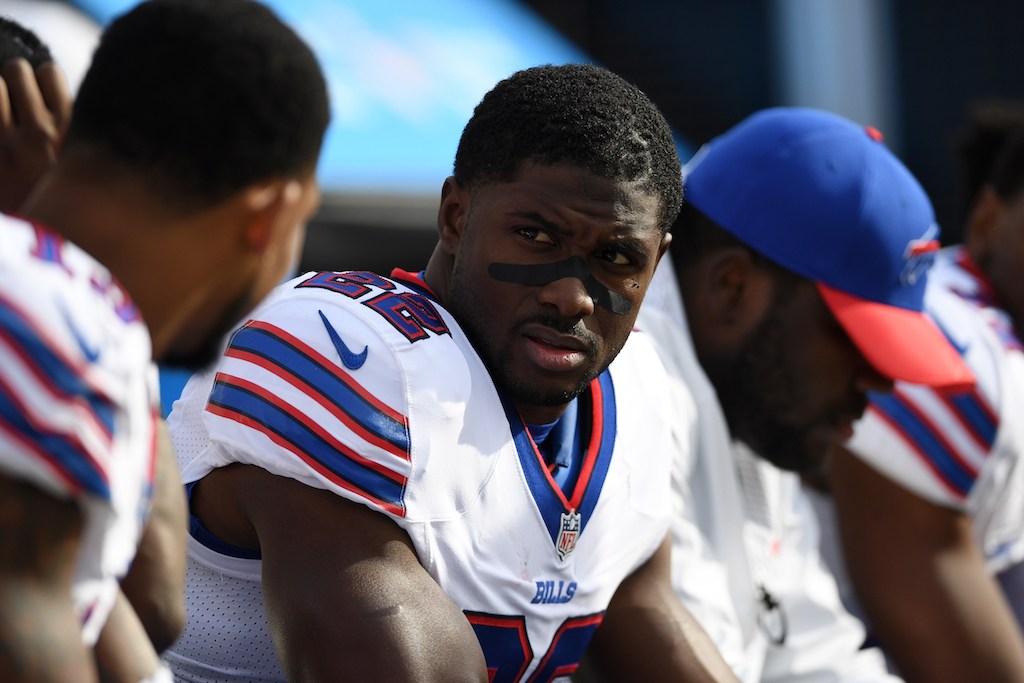 Reggie Bush entered the NFL back in 2006 as one of the most hyped prospects of all time. While he has had a nice, solid career, the former USC Trojan hasn't been the electrifying game-changer most people expected him to be. Bush is coming off of a historically unproductive season with the Buffalo Bills in 2016, but he still has his sights set on continuing his NFL career this fall.
25. Rolando McClain, linebacker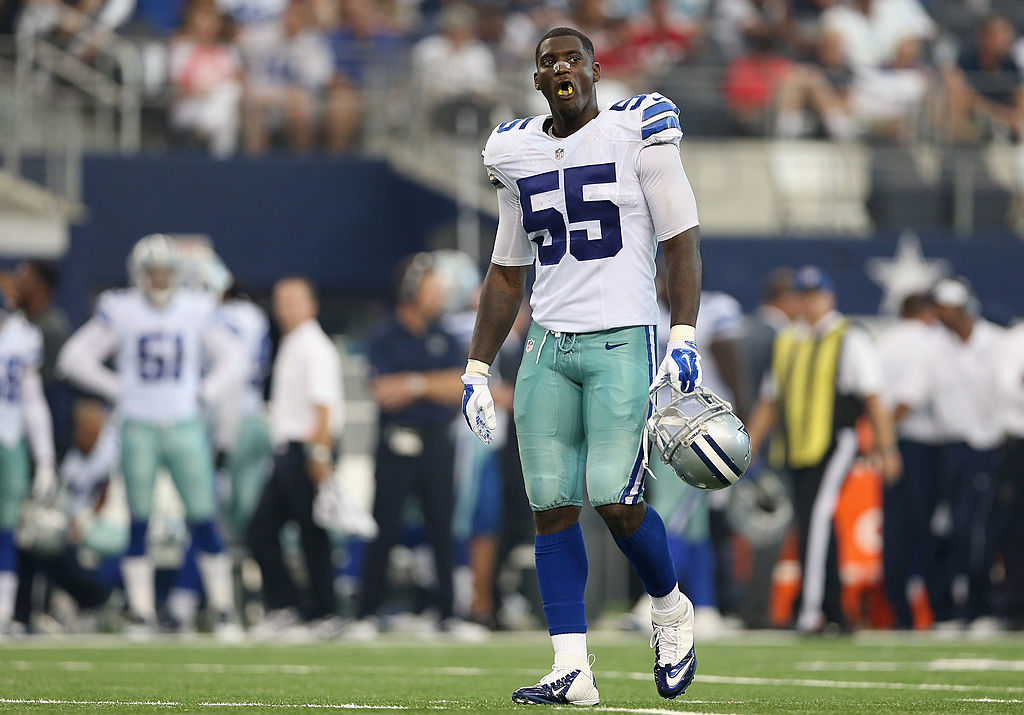 When we think of Rolando McClain, we can't help but ponder what could have been. The former Alabama star looked like a can't-miss prospect on tape coming out of college. Unfortunately, off-field issues have kept McClain from ever developing into the All-Pro so many people believed he was destined to be.
The 27-year-old linebacker did prove that he can play at a high level during his time with the Dallas Cowboys. However, McClain's NFL future is now very much in doubt due to a battle with substance abuse.
Statistics courtesy of Pro-Football-Reference. Contract and salary cap data courtesy of Spotrac.