15 Big-Name NFL Players Who Need to Retire Now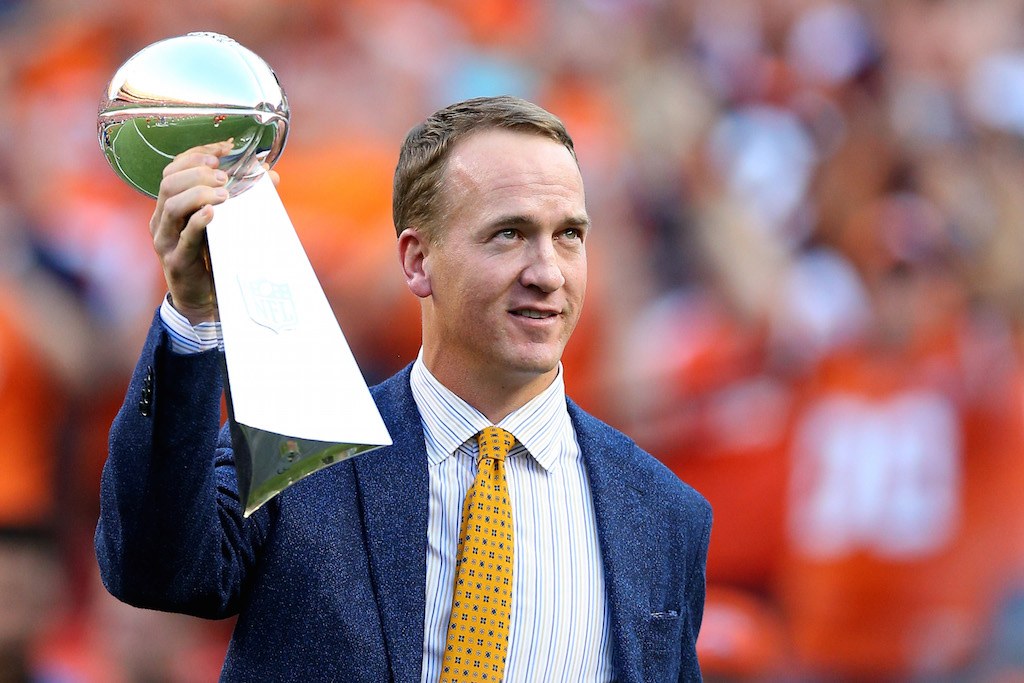 Few players are fortunate enough to have long-lasting careers in the NFL. And an even smaller number of players are privileged enough to retire on their own terms.
Within the last year, the NFL saw four legendary players who are surefire Hall of Famers (quarterback Peyton Manning, defensive back Charles Woodson, wide receiver Calvin Johnson, and defensive end Jared Allen) and a handful of potential Hall of Famers (running back Marshawn Lynch, offensive guard Logan Mankins, and defensive end Justin Tuck) ride off into the sunset.
All of the aforementioned players wisely listened to their bodies and walked away from the game with their respective reputations fully in tact. As we approach the 2016 NFL postseason, these 15 players should follow suit and retire this coming offseason.
1. Carson Palmer, QB, Arizona Cardinals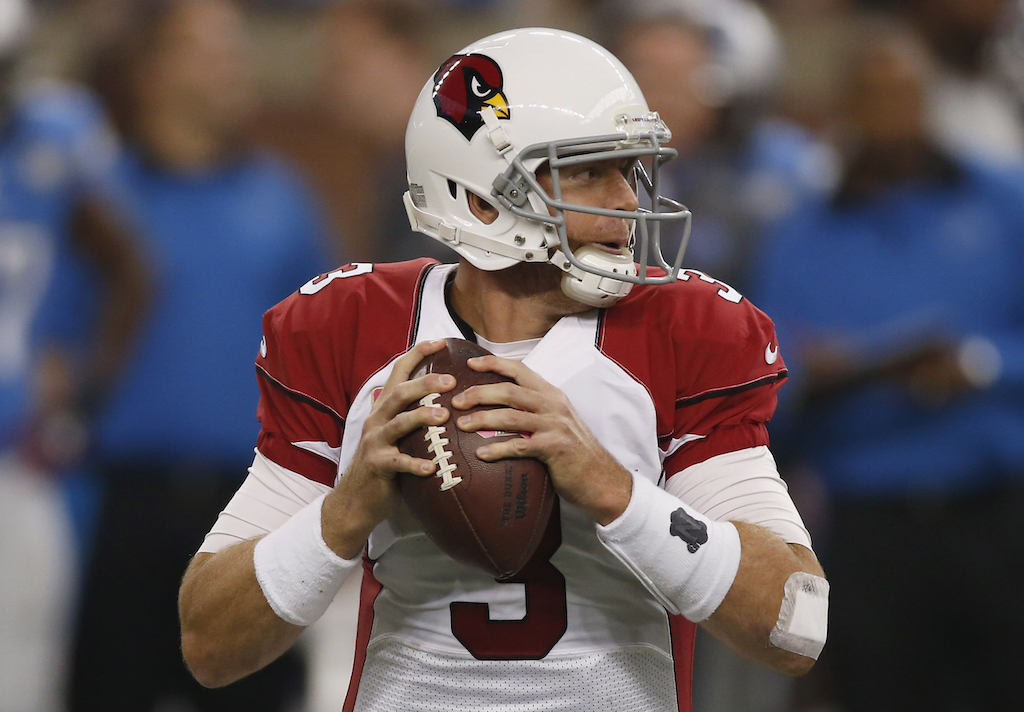 When it comes down to it, the Cardinals likely would have already replaced Carson Palmer if they had a viable replacement on their roster. The 37-year-old quarterback is extremely talented as a pure passer, but he has yet to put together a consistent season from start to finish since arriving in Arizona in 2013; he continues to be an injury risk. Furthermore, seeing as how Palmer has now experienced four years in Arizona with head coach Bruce Arians, we believe the QB has already reached his ceiling.
To date, Palmer has earned just under $157 million over the course of his career. It's safe to say he's no longer playing for the money.
2. Reggie Bush, RB, Buffalo Bills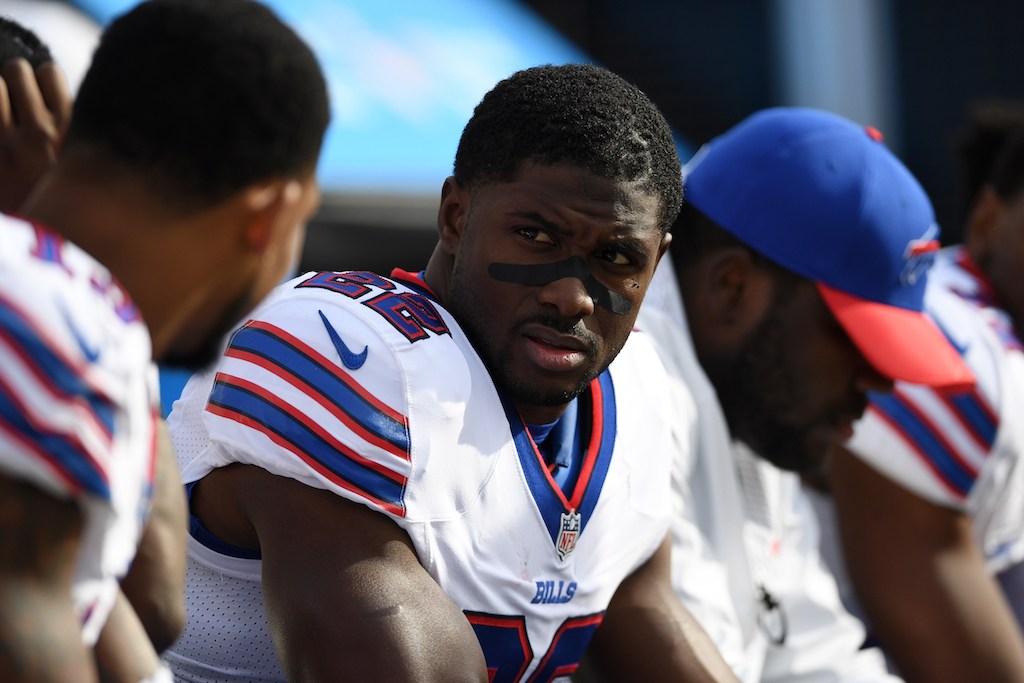 After his legendary career as a USC Trojan, Reggie Bush was never able to have the type of impact in the NFL that most people expected. To be fair, the 31-year-old running back has had a nice professional career (as evident by his 10,001 career all-purpose yards and 58 total career touchdowns). But in the end, he just isn't a consistent game-changer.
Based on his performance in 2016 (12 carries for -3 yards), it is clear that Bush no longer has the explosiveness to be an effective NFL running back. If he doesn't choose to retire on his own, there is little chance Bush lands another job after the 2016 season.
3. Michael Vick, QB, free agent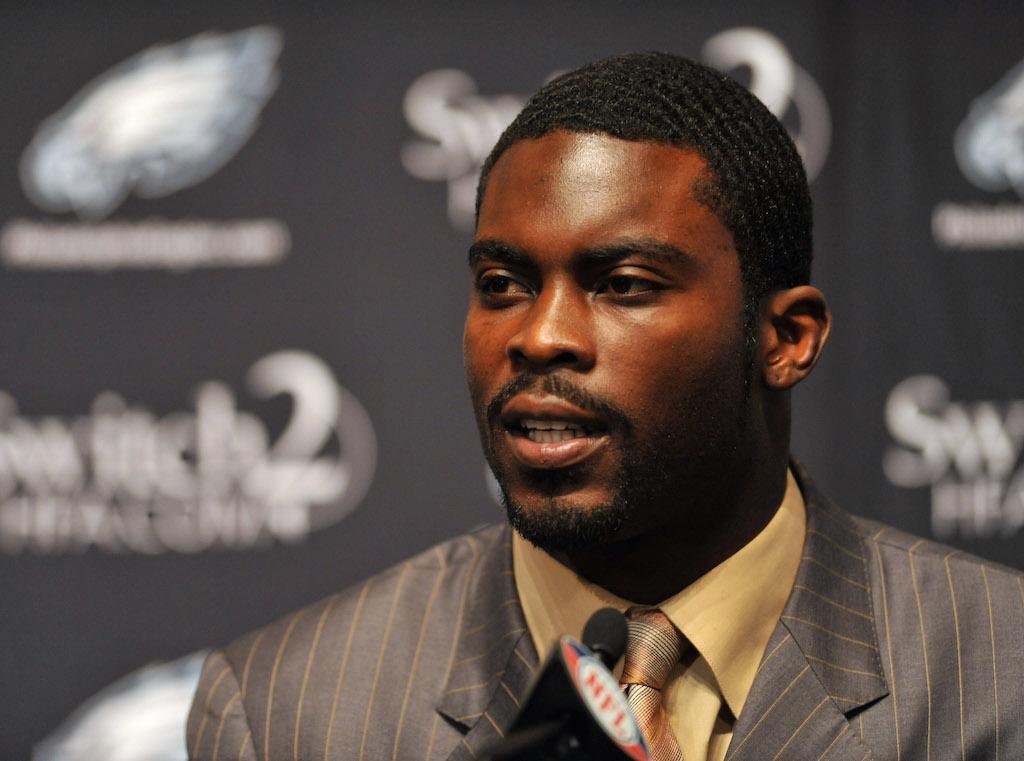 In his prime, Michael Vick was one of the most dynamic players the league has ever seen. In fact, one could easily argue that the former Virginia Tech standout completely revolutionized the quarterback position at the NFL level. Sadly, Vick's best days are behind him. Based on what we know, it's only a matter of time until Vick makes his retirement official.
4. Chris Johnson, RB, Arizona Cardinals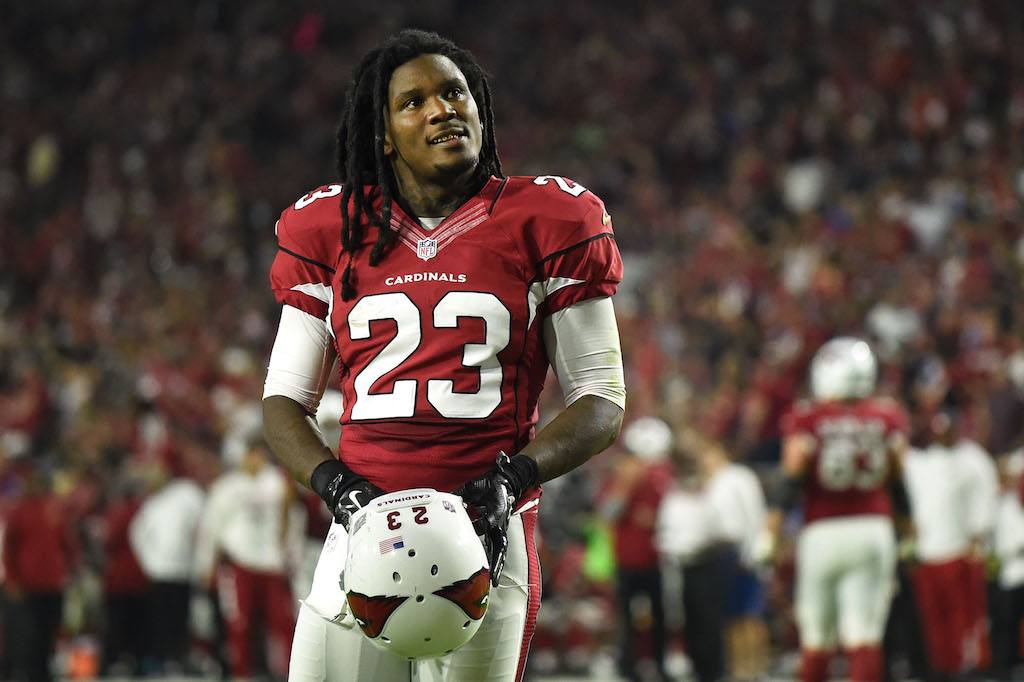 Over the course of his nine-year NFL career, Chris Johnson has put together a borderline Hall of Fame-caliber resume. In total, he has accumulated 9,537 rushing yards and 55 rushing touchdowns, while also catching 302 passes for 2,212 yards and nine touchdowns. To put up those numbers, Johnson has touched the ball a whopping 2,432 times since entering the league in 2008.
In 2016, it became abundantly clear that the wear and tear Johnson puts his body through is finally catching up to him. He was only able to play in four games before landing on Arizona's season-ending Injured Reserve list. Even when he was able to play, Johnson averaged just 3.8 yards per carry. With career earnings north of $45 million, the 2009 NFL Offensive Player of the Year should have enough money to retire comfortably.
5. Ryan Fitzpatrick, QB, New York Jets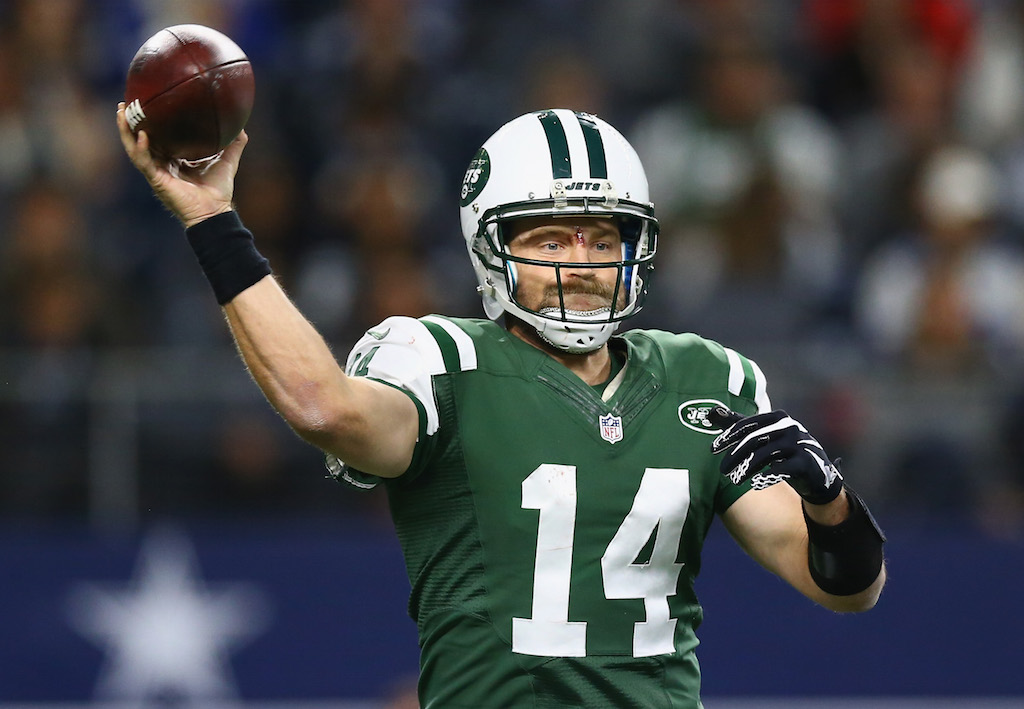 After a disastrous season for both parties in 2016, it's now a forgone conclusion that Ryan Fitzpatrick and the Jets will part ways this offseason. And when you combine his lackluster performance with the fact that he threatened to retire last offseason, all signs point toward Fitzpatrick hanging up his cleats after the season. With a degree from Harvard and career earnings of just over $51 million, we're sure Fitzpatrick will do well for himself in retirement.
6. Wes Welker, WR, free agent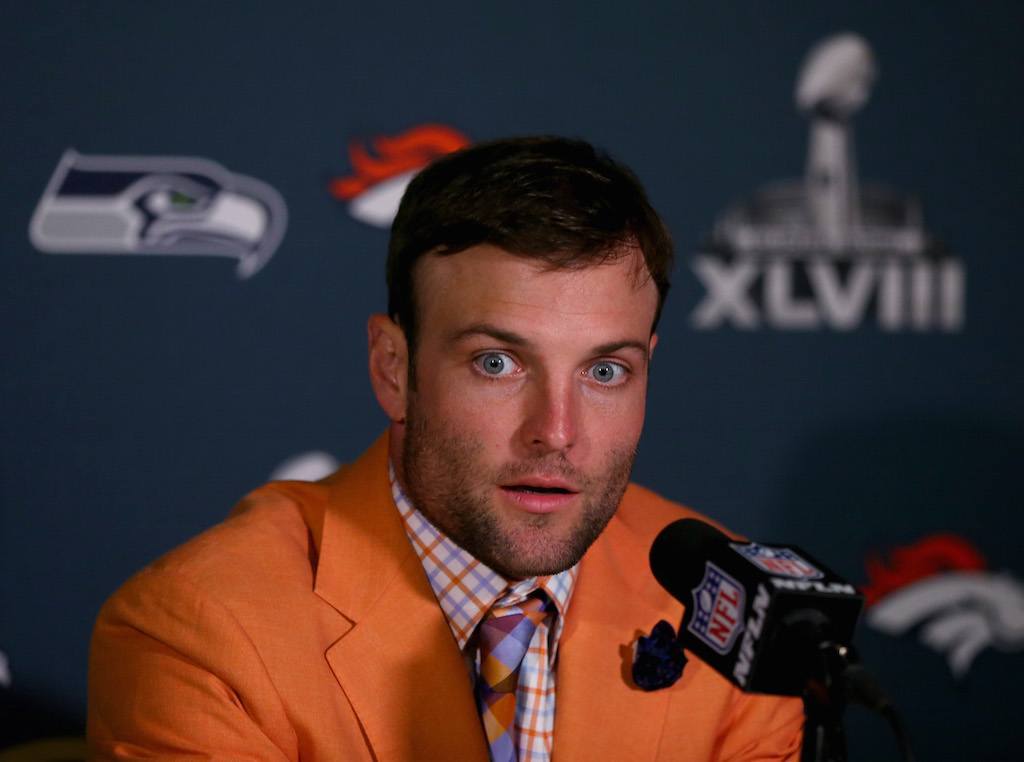 At this point in time, Wes Welker would be a fool to continue playing football with his extensive history of head injuries. The 35-year-old wide receiver made $40.85 million over the course of his career, and the time has come for him to make his retirement official.
7. Darrelle Revis, CB, New York Jets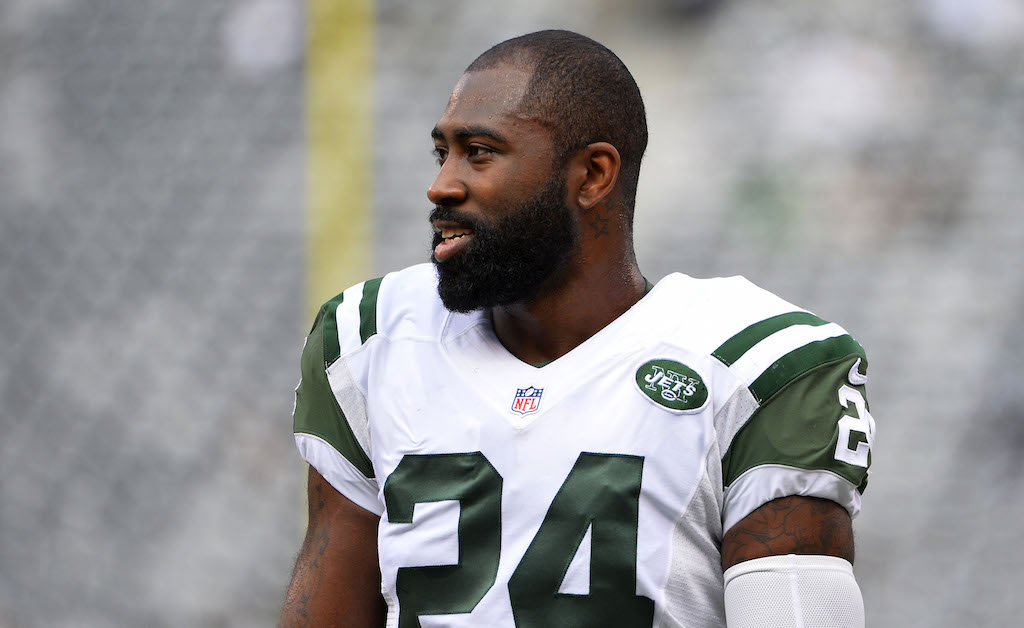 Simply put: Darrelle Revis either needs to move inside and finish out his Hall of Fame career as a safety or file his retirement paperwork with the league this offseason. It has been sad and painful to watch one of the best cornerbacks in NFL history get picked on by opposing offenses on a weekly basis in 2016, and we just don't see things getting better any time soon.
8. Jamaal Charles, RB, Kansas City Chiefs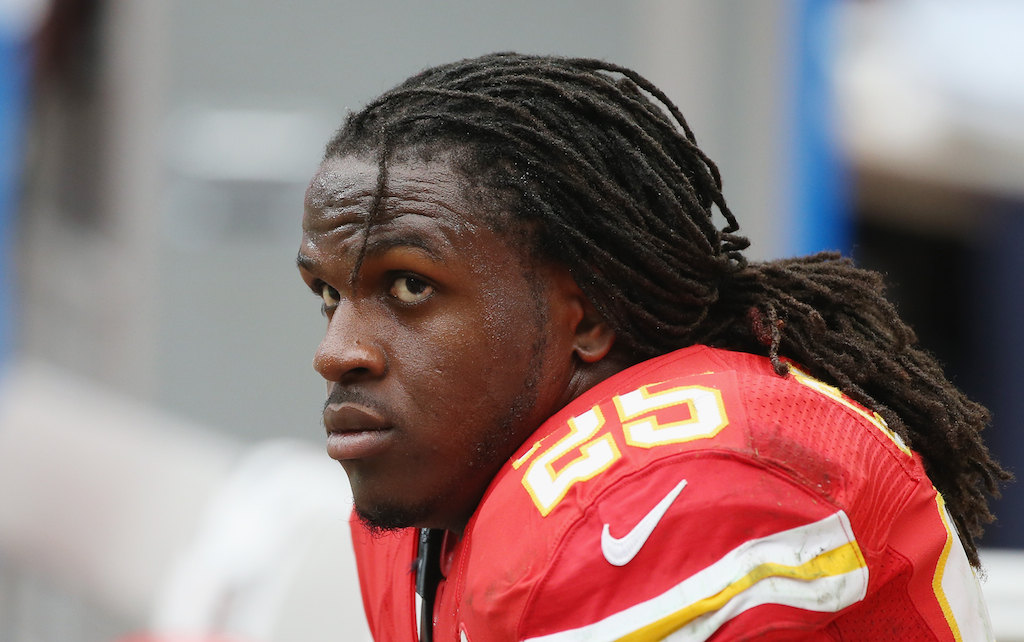 It wasn't that long ago that Jamaal Charles was one of the premier NFL running backs. He was a threat to score every time he touched the ball, and he possessed the rare ability to be effective both between the tackles and in the open field. Unfortunately, after multiple injuries (which included two torn ACLs), Charles simply isn't the player he used to be. The three-time All-Pro has earned just under $40 million during his career, which should allow him to retire comfortably rather than risk suffering another serious injury.
9. C.J. Spiller, RB, free agent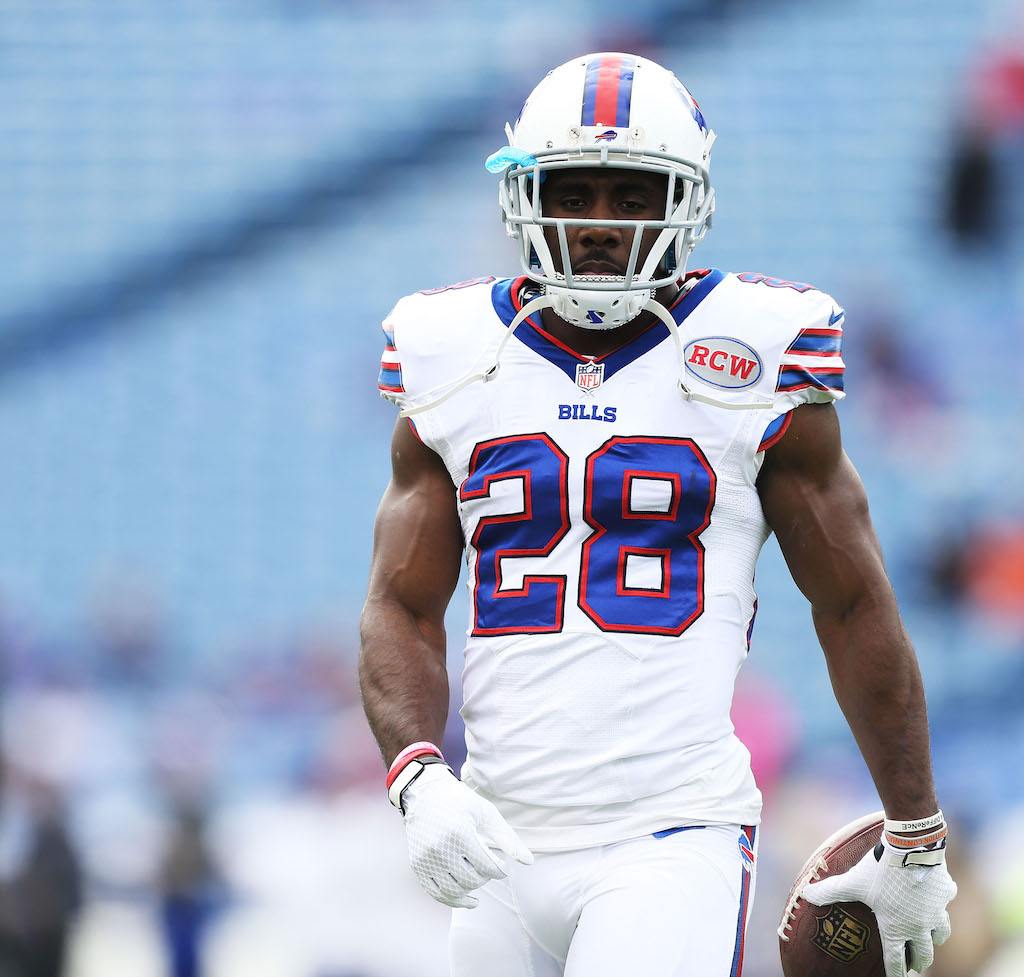 Early in his career, C.J. Spiller was a highlight reel waiting to happen every time he touched the ball. Now, the 29-year-old running back is struggling to find work. The former Clemson Tiger has played for three teams in the last two years, which is a clear-cut signal that he is nowhere near the player he used to be. Instead of trying to force his way into a backup role, Spiller should walk away from the game while he is still (relatively) healthy.
10. Demarcus Ware, OLB, Denver Broncos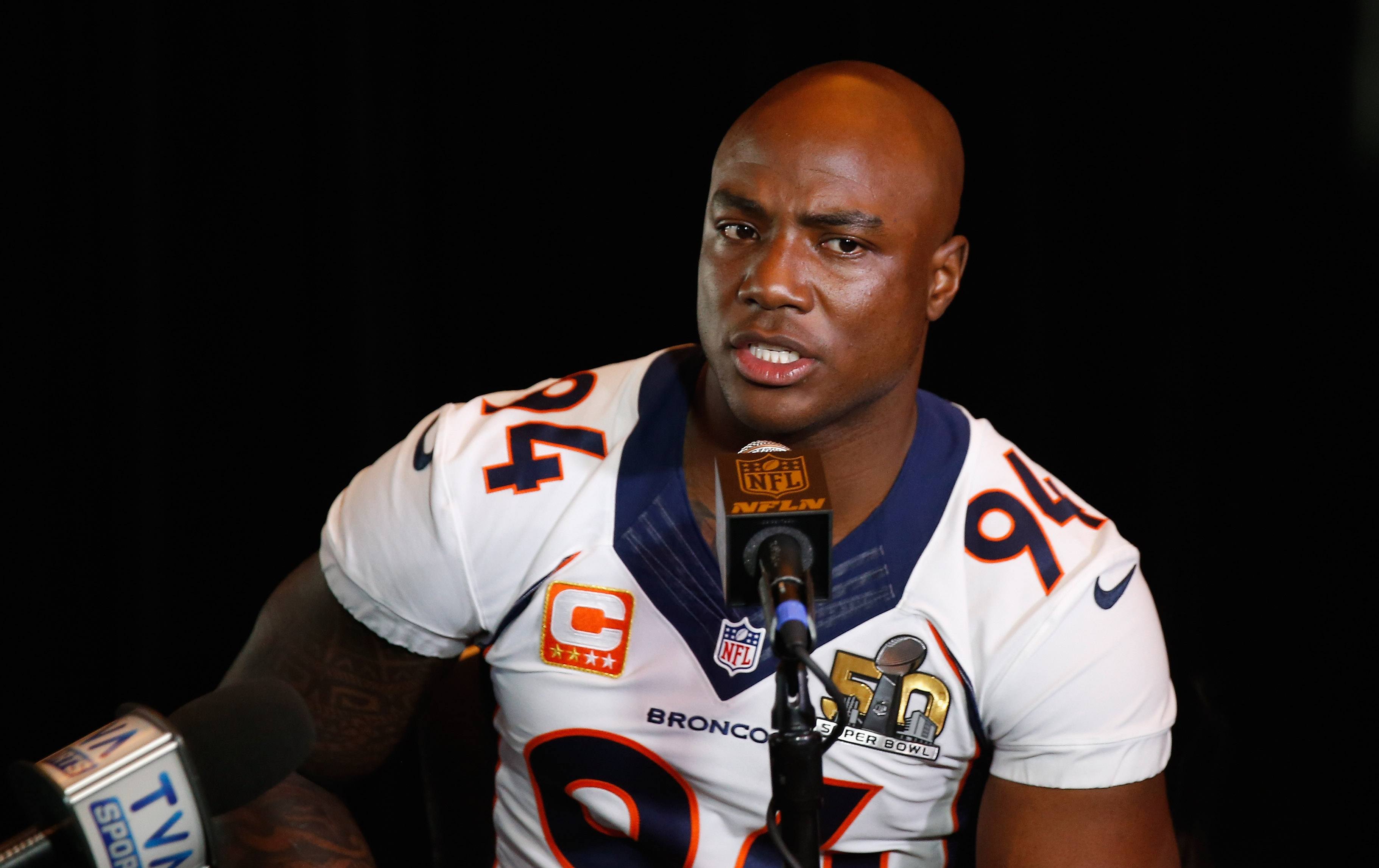 The bottom line here is that there is really nothing left for DeMarcus Ware to accomplish during his NFL career. The future Hall of Famer got a Super Bowl ring in 2015; he has been selected to nine Pro Bowls and seven All-Pro teams; he's led the league in sacks twice; he ranks eighth on the NFL career sacks list; and he won the NFL Defensive Player of the Year award in 2008.
With all that said, Ware has missed 11 games in the last two years and is no longer a three-down outside linebacker. He has made close to $90 million over the course of his career. With the opportunity to walk away from the game on his own terms this offseason, Ware's decision should be a no-brainer.
11. Donte Whitner, S, Washington Redskins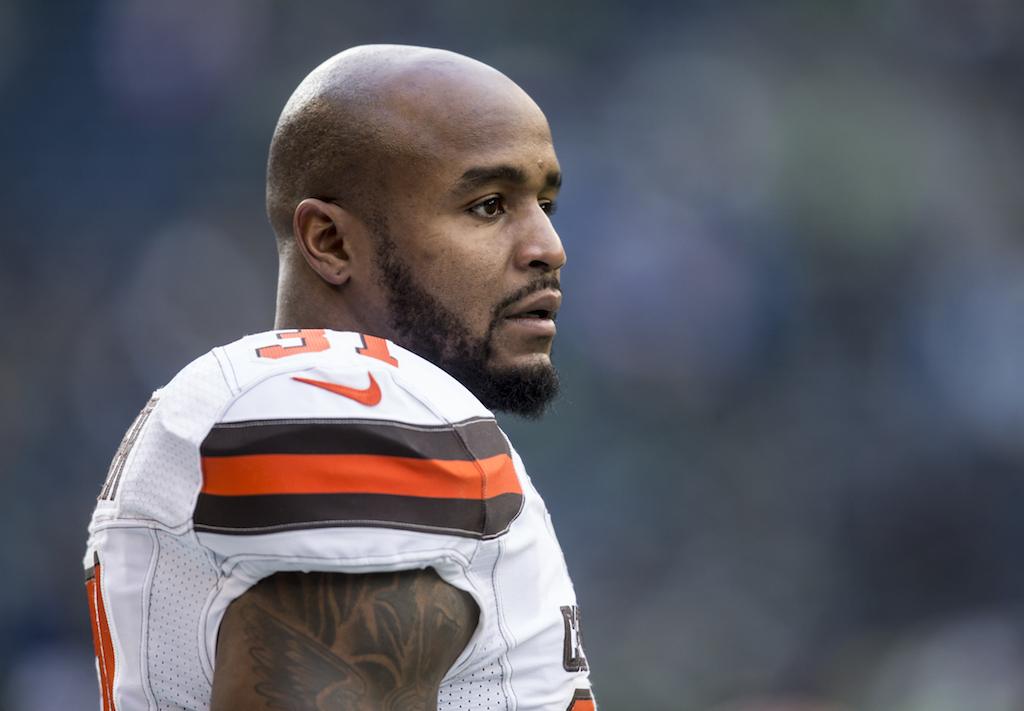 Make no mistake about it, Whitner has experienced an outstanding 11-year NFL career. However, at 31 years old, he has reached a point where he will be relegated to a role as nothing more than a backup or injury replacement if he lands another contract at all. The time is right for this three-time Pro Bowler to retire from the game.
12. Mario Williams, DE, Miami Dolphins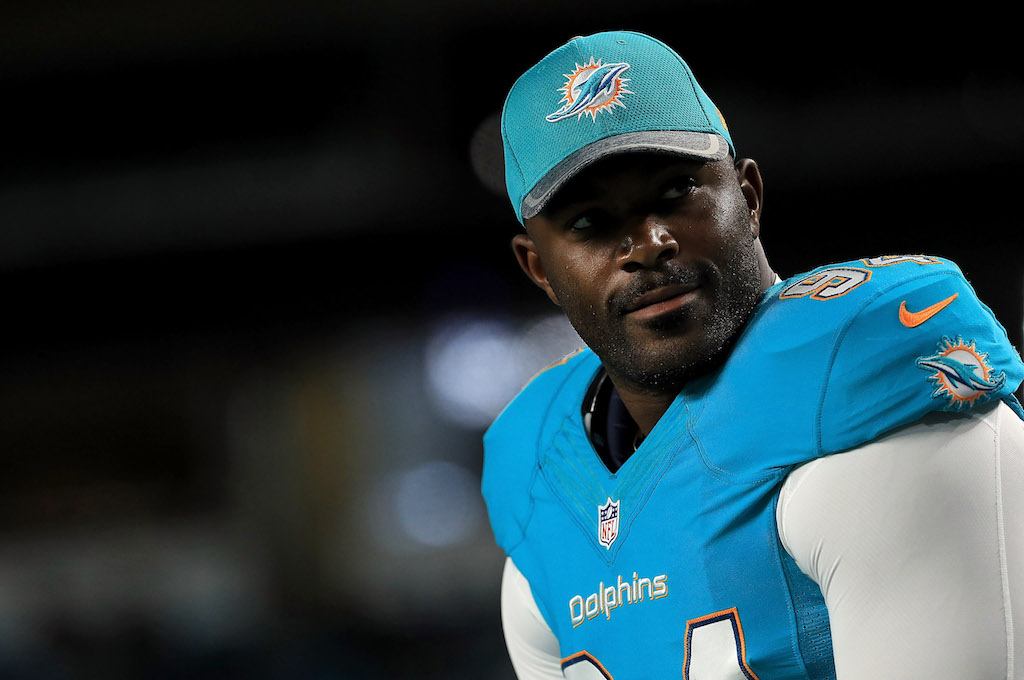 Mario Williams has put together a borderline Hall of Fame-worthy resume over the course of his 11-year NFL career. But based on what we see in 2016, the four-time All-Pro simply doesn't have the drive to be great anymore. Instead of embarrassing himself by taking plays off and putting out a subpar effort, Williams should retire and enjoy the fruits of his labor, which happen to be career earnings of $120.4 million.
13. Jake Long, OT, Minnesota Vikings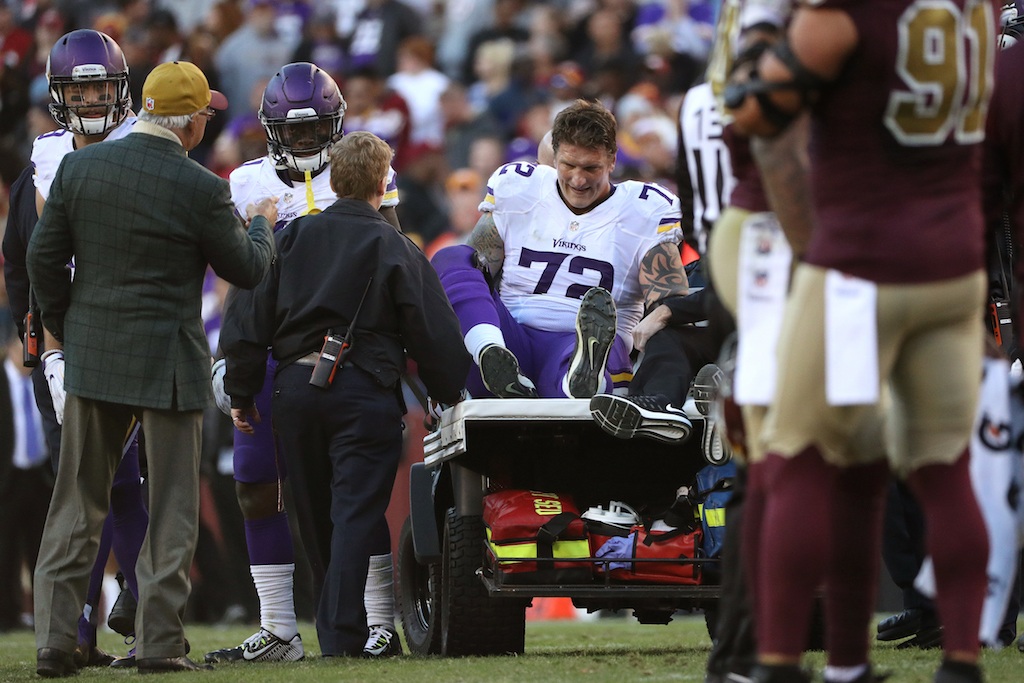 Jake Long suffered a season-ending Achilles injury in November, which could ultimately end his distinguished career. That said, even if he were completely healthy, the former Michigan Wolverine proved that he's no longer a Pro Bowl-caliber player in 2016. When you add everything up (his injury history, diminishing ability, and struggles to find work), it's clear that Long needs to strongly consider retirement this coming offseason.
14. Dwight Freeney, DE, Atlanta Falcons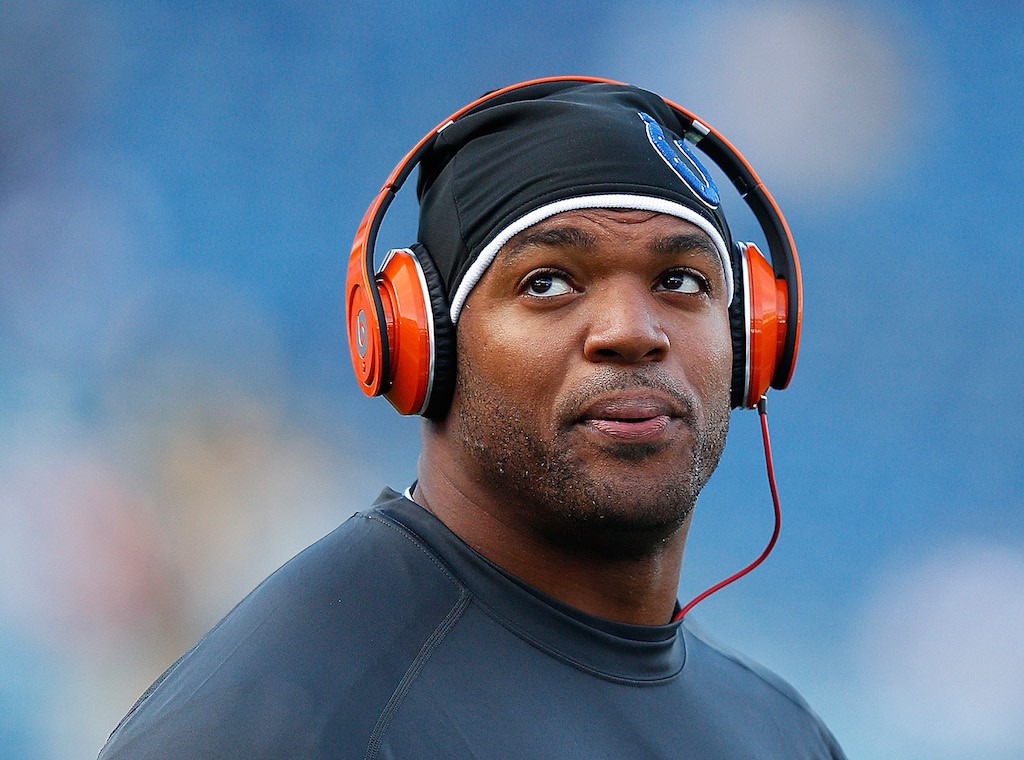 Dwight Freeney will likely be inducted into the Pro Football Hall of Fame shortly after he hangs up his cleats and walks away from the game of football. If it were up to us, his retirement would happen this coming offseason. Freeney, who has been selected to seven Pro Bowls and four All-Pro teams, is no longer an elite pass rusher. We highly doubt he will receive any real interest as a free agent next offseason.
15. Robert Mathis, DE, Indianapolis Colts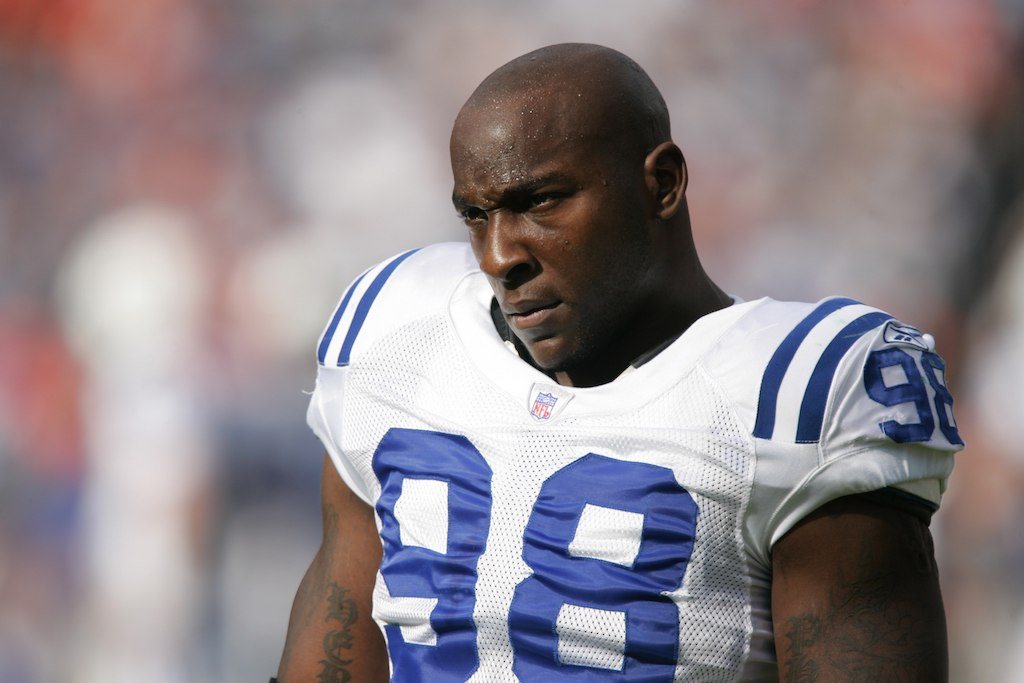 Robert Mathis is a similar boat to Freeney. The 35-year-old defensive end/outside linebacker is on the tail end of a career that will warrant Hall of Fame consideration. The time is right for him to retire. Mathis will be an unrestricted free agent this coming offseason. If the Colts aren't interested in bringing him back (which could very well be the case), there likely won't be many suitors for the six-time Pro Bowler.
Statistics courtesy of Pro-Football-Reference. Contract and salary cap data courtesy of Spotrac.