15 Big-Name NFL Players Who Were Massively Overpaid in 2016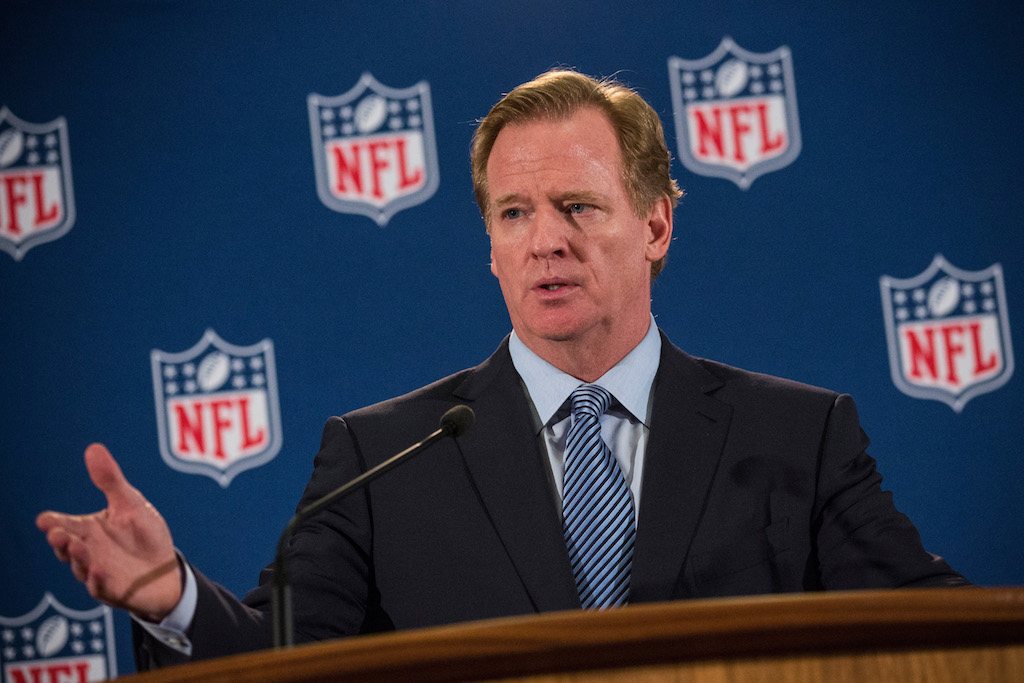 This may sound like an outlandish statement, but as a whole, players in the National Football League are grossly underpaid. They put their bodies on the line every week with little to no guarantees in their contracts. And while they all take home six–, seven-, and even eight-figure annual salaries, most guys won't make enough money during their NFL careers to retire comfortably. To make matters worse, many players suffer significant injuries that greatly reduce their quality of life and ability to work during their post-playing days.
On the flip side, there are also players in the NFL who are severely overpaid. These are often guys who have shown enough to warrant a massive second contract, but for one reason or another, their production just doesn't end up meeting expectations. With that said, we compiled the following list of 15 NFL players who were all massively overpaid in 2016.
1. Darrelle Revis, CB, New York Jets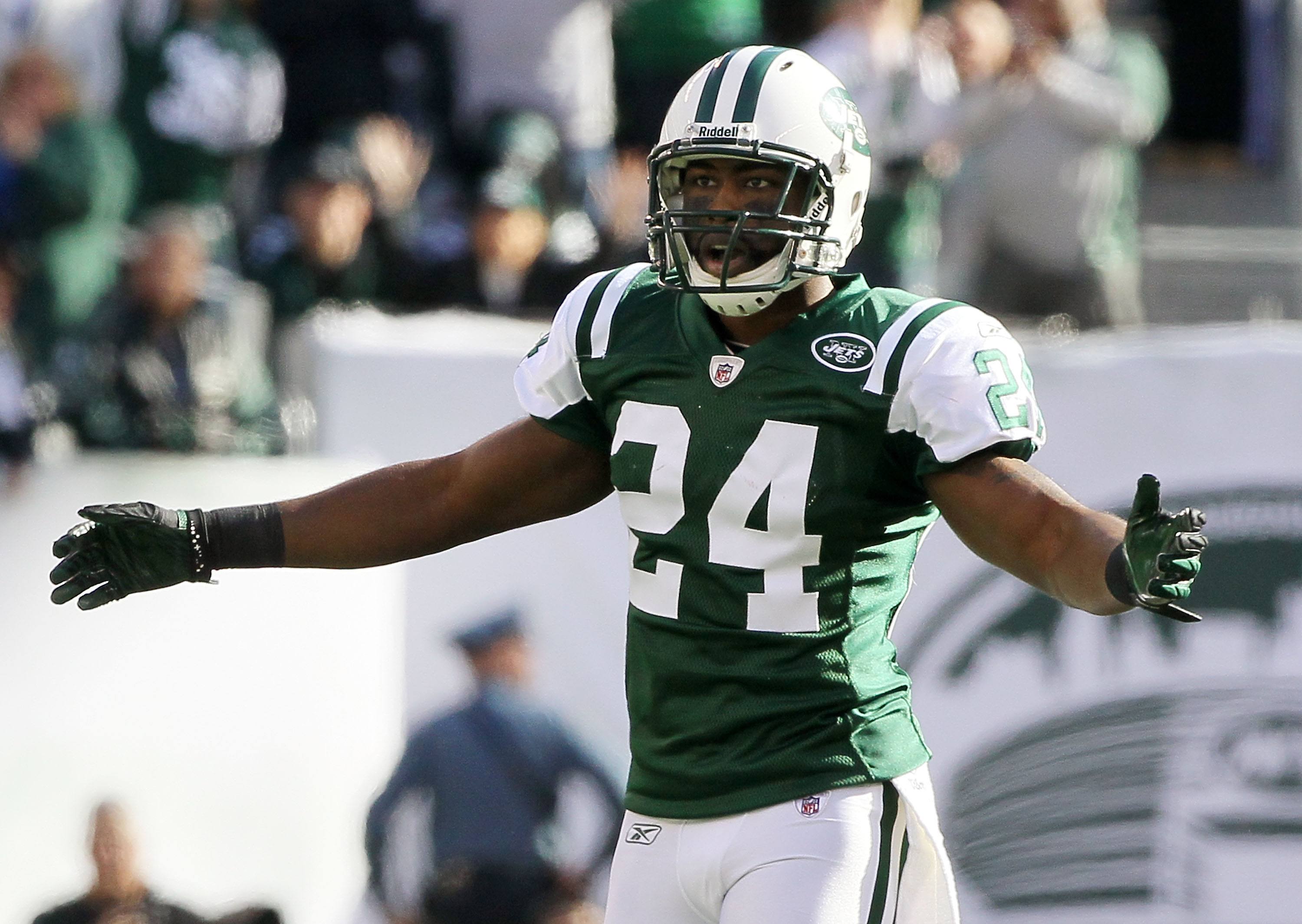 2016 cash earnings: $17 million
In 2016, Darrelle Revis took home more cash than every other defensive back in the National Football League. While he will undoubtedly go down as one of the best cornerbacks to ever play the game, there is just no denying that, at 31 years old, Revis is no longer the dominant player he once was. This year, Pro Football Focus graded Revis as the 68th best cornerback in the NFL. To be honest, that may be a generous grade.
2. Sam Bradford, QB, Minnesota Vikings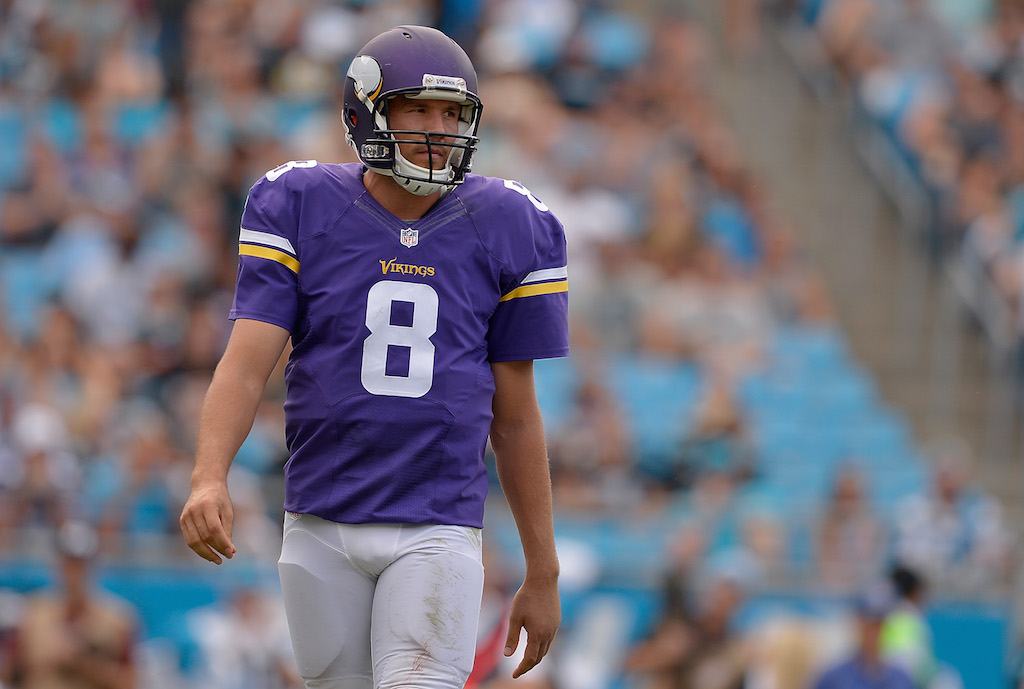 2016 cash earnings: $18 million
Sam Bradford has made elite quarterback money from day one of his NFL career. While he has flashed glimpses of Pro Bowl-caliber play, there is really no arguing that the 2008 Heisman Trophy winner has had a disappointing professional career up to this point. In 2016, Bradford was viewed as a potential savior for the Vikings, but in the end he just wasn't good enough to lead them to the postseason.
3. Brock Osweiler, QB, Houston Texans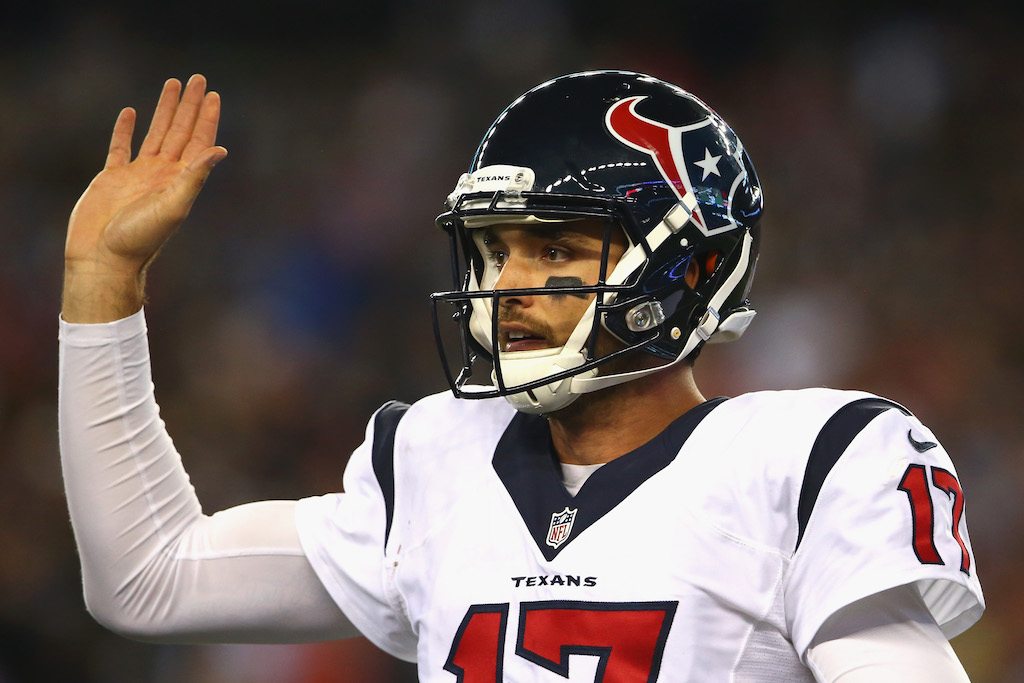 2016 cash earnings: $21 million
Despite quarterbacking the Texans to a playoff win over the Oakland Raiders on wild-card weekend, Brock Osweiler is still well on his way to going down as one of the poorest free-agent signings in NFL history. The 6-foot-7, 240-pounder was easily one of the worst quarterbacks in the league in 2016, as evident by his putrid stat line, yet he still took home $21 million.
The Texans cut ties with Osweiler after only one season, sending him to the Cleveland Browns in a shocking offseason trade.
4. Joe Flacco, QB, Baltimore Ravens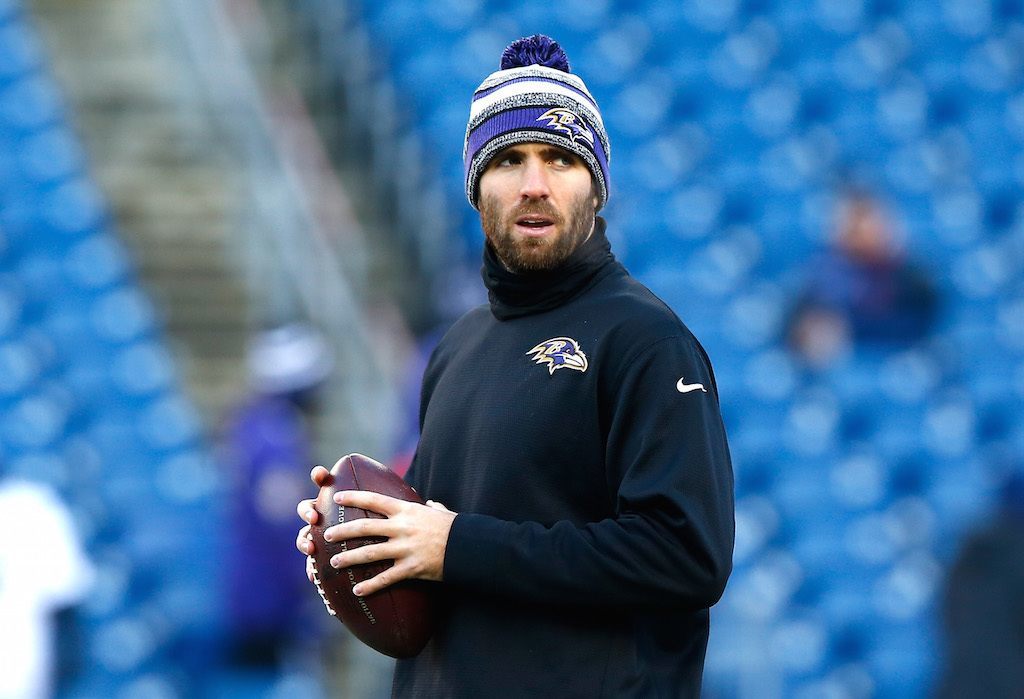 2016 cash earnings: $29 million
Joe Flacco has been one of the most overpaid players in the NFL ever since he landed his first huge contract following the Ravens triumph over the San Francisco 49ers in Super Bowl XLVII. Now, to be fair, he did earn a big payday with his performance throughout the 2012 postseason. But at the same time, we also believe that there is a direct correlation between the fact that the Ravens have made only one playoff appearance since committing to pay $20+ million per year to Flacco during the 2013 offseason.
In 2016, Flacco took home $29 million in cash. And when you consider that he led the Ravens to an 8-8 record while throwing for only 20 touchdown passes compared to a whopping 15 interceptions, it becomes abundantly clear that the 31-year-old quarterback is severely overpaid.
5. Muhammad Wilkerson, DE, New York Jets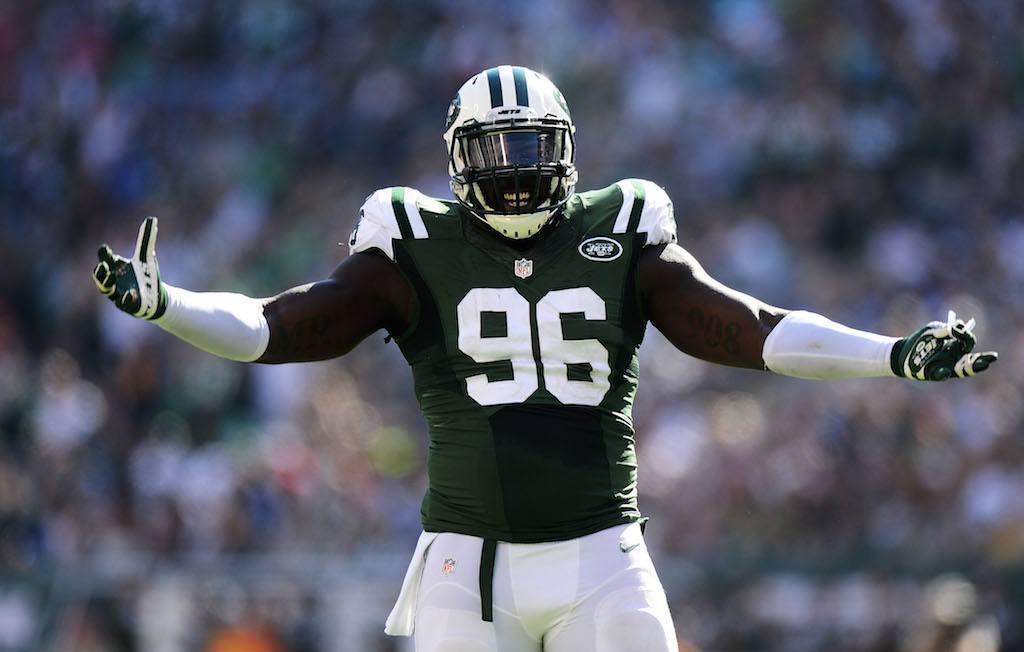 2016 cash earnings: $22 million
Muhammad Wilkerson is the classic case of a player landing a massive contract and losing his drive for greatness. In 2015, the 27-year-old defensive end racked up 12 sacks and earned All-Pro honors. This year, Wilkerson totaled just 4.5 sacks and regularly took plays off. For the Jets to turn things around in 2017, that cannot afford for Wilkerson to make a repeat appearance on this list.
6. Demaryius Thomas, WR, Denver Broncos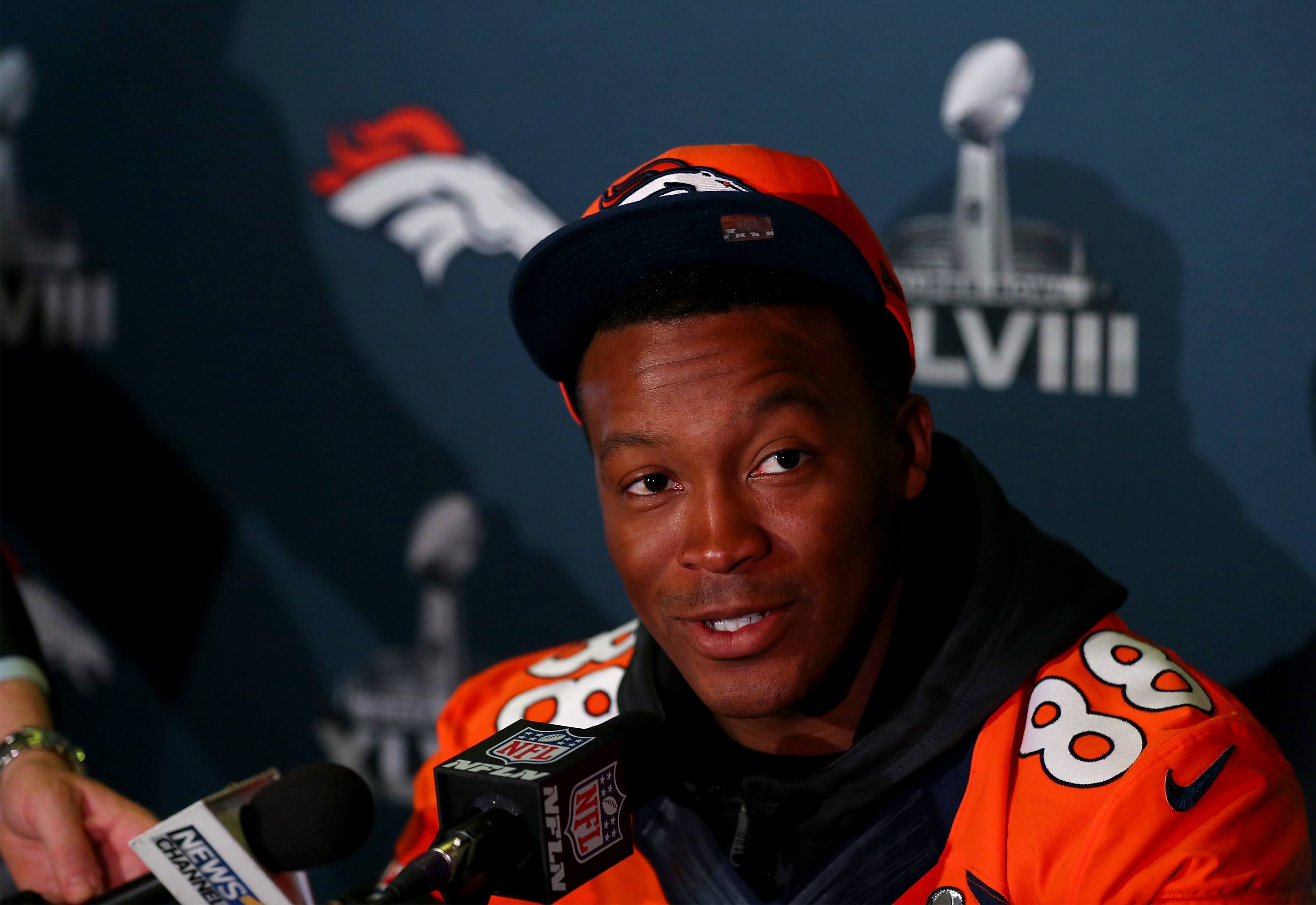 2016 cash earnings: $20 million
Bottom line: Demaryius Thomas is one of the most physically gifted wide receivers the National Football League has ever seen. With that being said, his propensity for dropping passes — especially during critical situations — is flat-out inexcusable. And when it comes down to it, the Broncos are paying Thomas to be a game-changer, and he just didn't deliver in 2016.
7. Jay Cutler, QB, Chicago Bears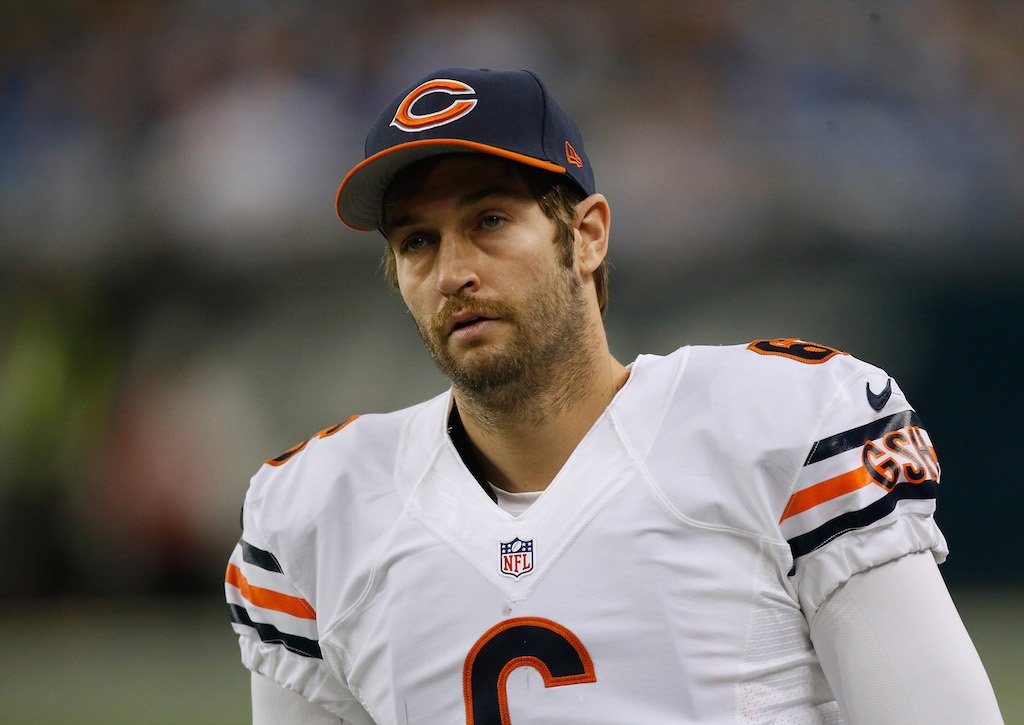 2016 cash earnings: $16 million
Jay Cutler could ultimately be remembered as the single biggest waste of talent in NFL history when he eventually hangs up his cleats and walks away from the game of football. Fortunately for the Bears, they will be able to free themselves from the 33-year-old signal caller's excessive contract this coming offseason.
8. Colin Kaepernick, QB, San Francisco 49ers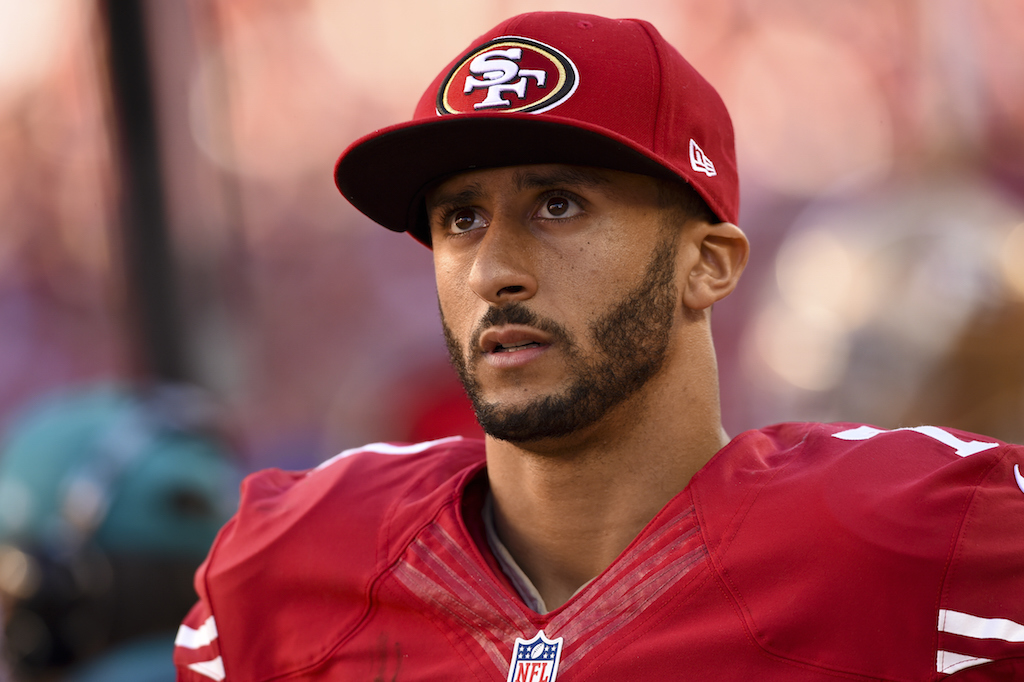 2016 cash earnings: $14.3 million
This one is pretty simple. Not only was Colin Kaepernick a massive distraction off the field, when he did have to opportunity to get on the field, his play was atrocious in 2016.
9. Eric Fisher, OT, Kansas City Chiefs

2016 cash earnings: $13,425,000
The Chiefs signed Eric Fisher to a contract that would suggest the former Central Michigan star is an elite NFL offensive tackle last offseason. While Fisher was a solid performer the Chiefs in 2016, he was nowhere near elite. What makes Kansas City's decision to pay him so much money even more questionable is the fact that it may prevent them from re-signing defensive tackle Dontari Poe and safety Eric Berry.
10. Marvin Jones, WR, Detroit Lions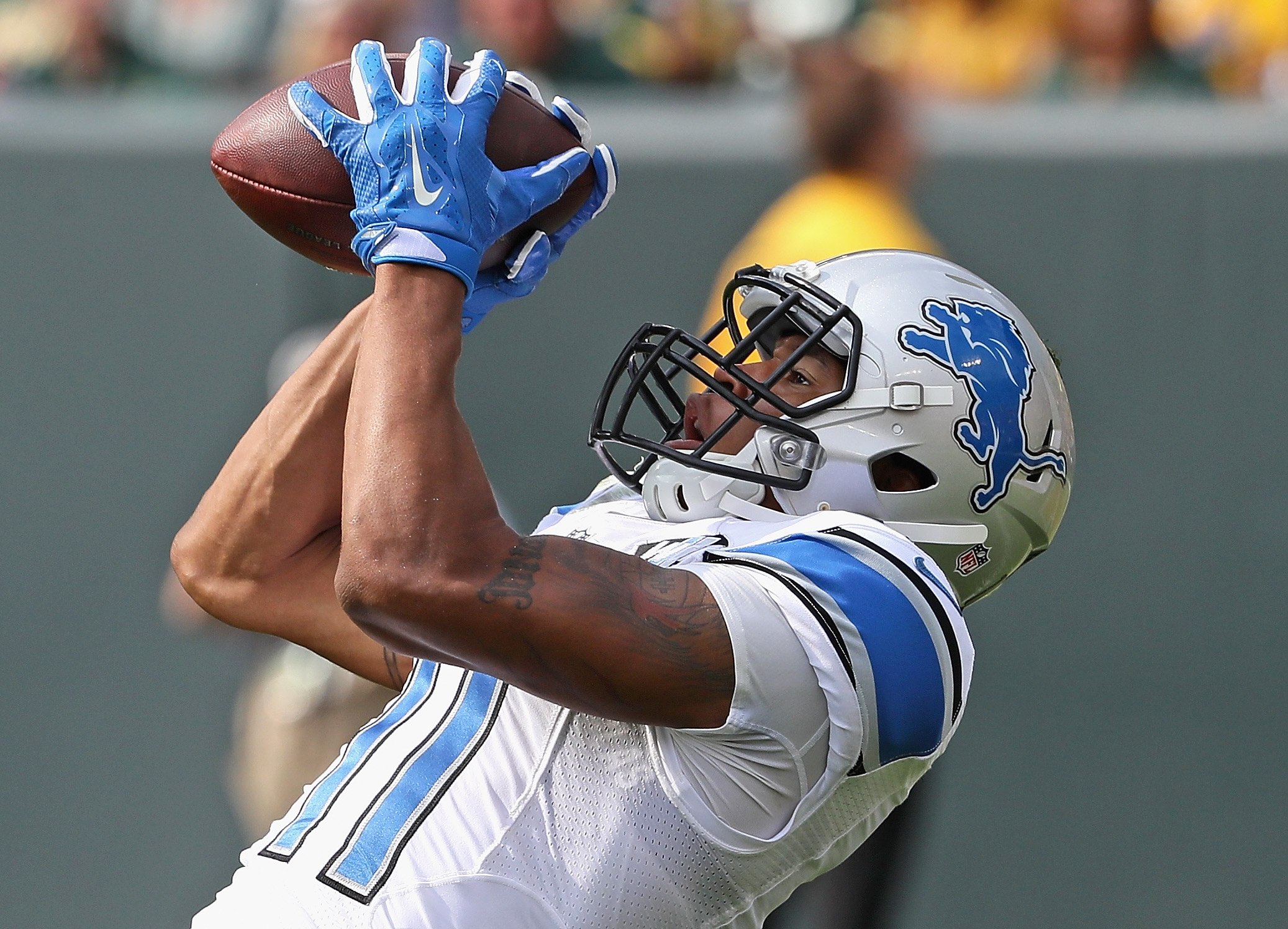 2016 cash earnings: $13 million
The Lions signed Marvin Jones last offseason to help fill the hole that was created by Calvin Johnson's retirement. And while his first year in Detroit got off to a fantastic start (18 catches for 408 yards and two touchdowns in his first three games), Jones was a far from impactful player for the Lions down the stretch. When it was all said and done, Jones, who was the sixth-highest paid wide receiver in the league, caught 55 passes for 930 yards and four touchdowns in 2016.
11. Dwayne Allen, TE, Indianapolis Colts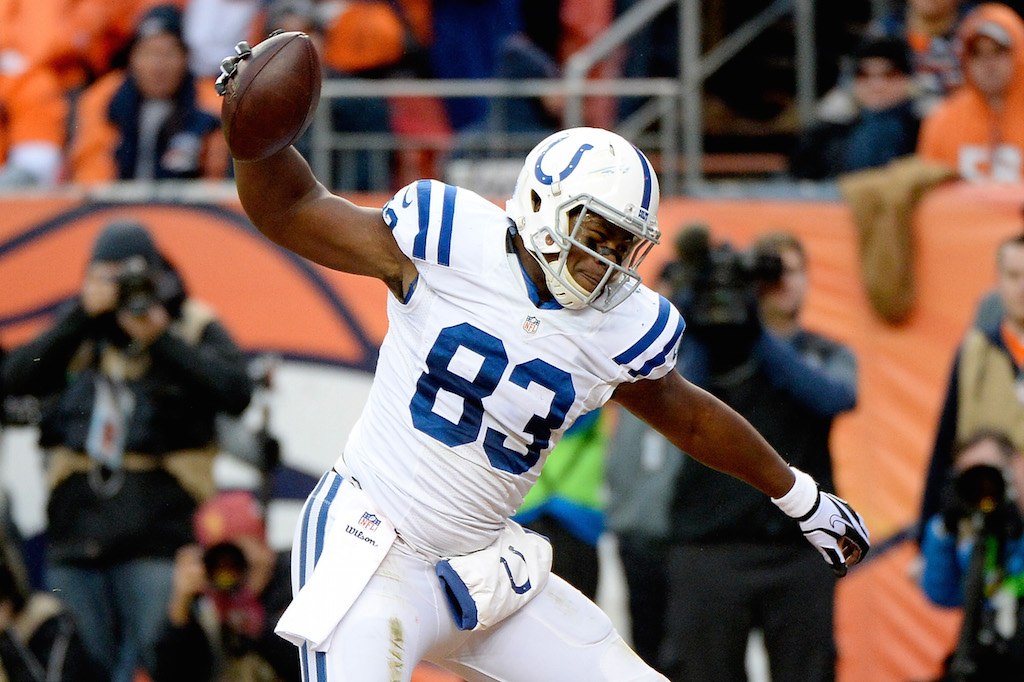 2016 cash earnings: $11,906,250
Thanks to a contract extension he signed last offseason, Dwayne Allen made more cash in 2016 than every other tight end in the National Football League. And to be brutally honest, the 6-foot-3, 265-pounder was nothing more than an average player this year. Allen continued to prove that he is an above average blocker, but he only caught 35 passes for 406 yards and six touchdowns.
12. Charles Clay, TE, Buffalo Bills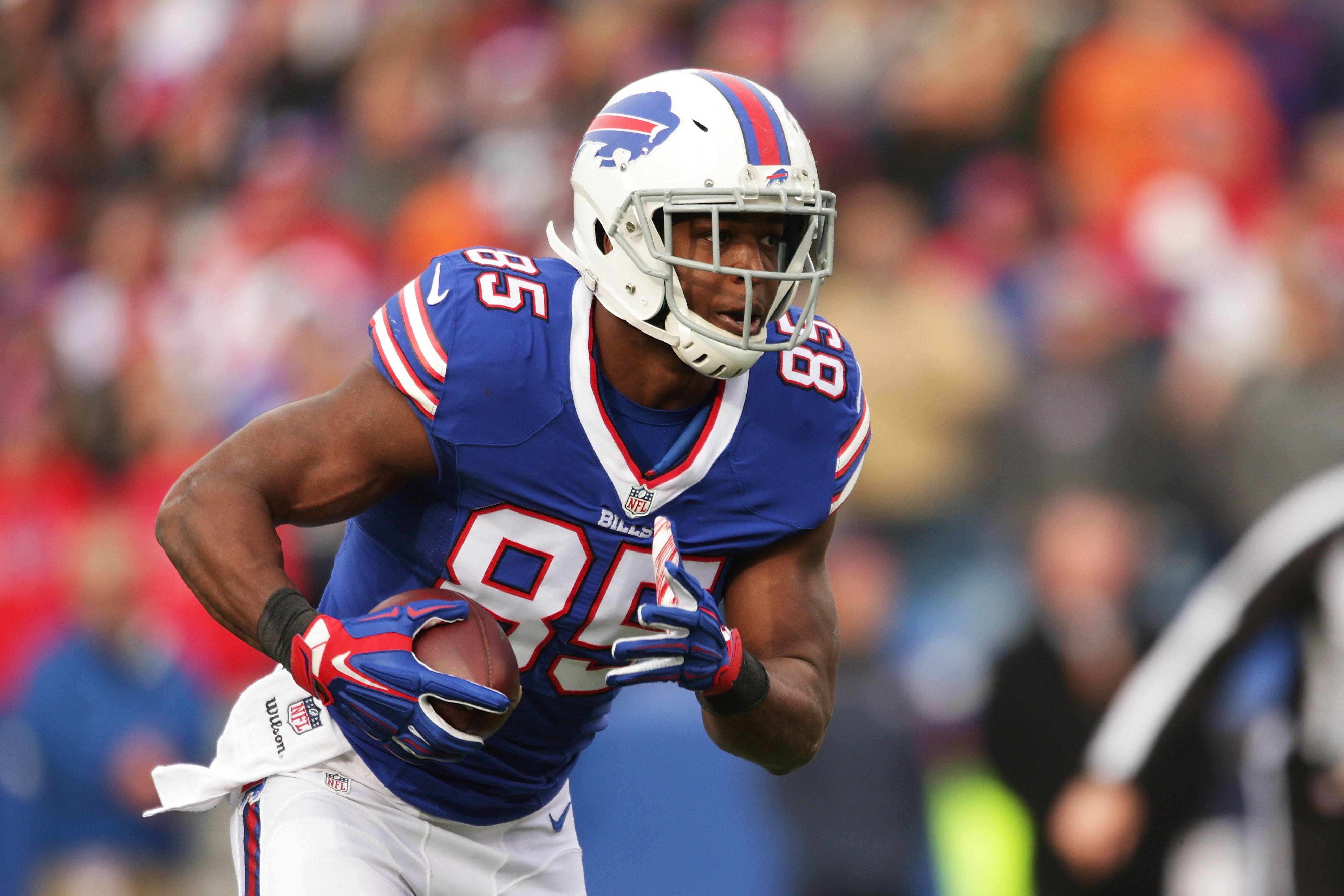 2016 cash earnings: $11.5 million
Charles Clay has been among the highest paid tight ends in the league ever since he signed with the Bills two years ago. And for the second-straight season, the 27-year-old tight end failed to live up to the expectations that come with his current contract.In 2016, Clay caught 57 passes for 552 yards and four touchdowns. It's safe to say the Bills overspent on the former Tulsa standout.
13. Joe Haden, CB, Cleveland Browns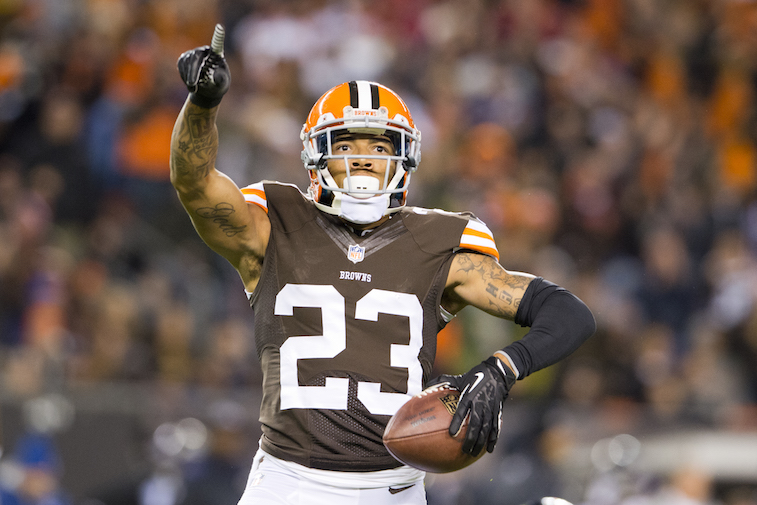 2016 cash earnings: $10.2 million
Joe Haden recently called himself out and admitted that he didn't live up to expectations in 2016. The two-time Pro Bowler graded out as the 94th best cornerback in the league this year according to Pro Football Focus, and at times looked like he didn't belong in the NFL. Given his competitive drive, we fully expect Haden to rebound with a strong season in 2017.
14. Michael Crabtree, WR, Oakland Raiders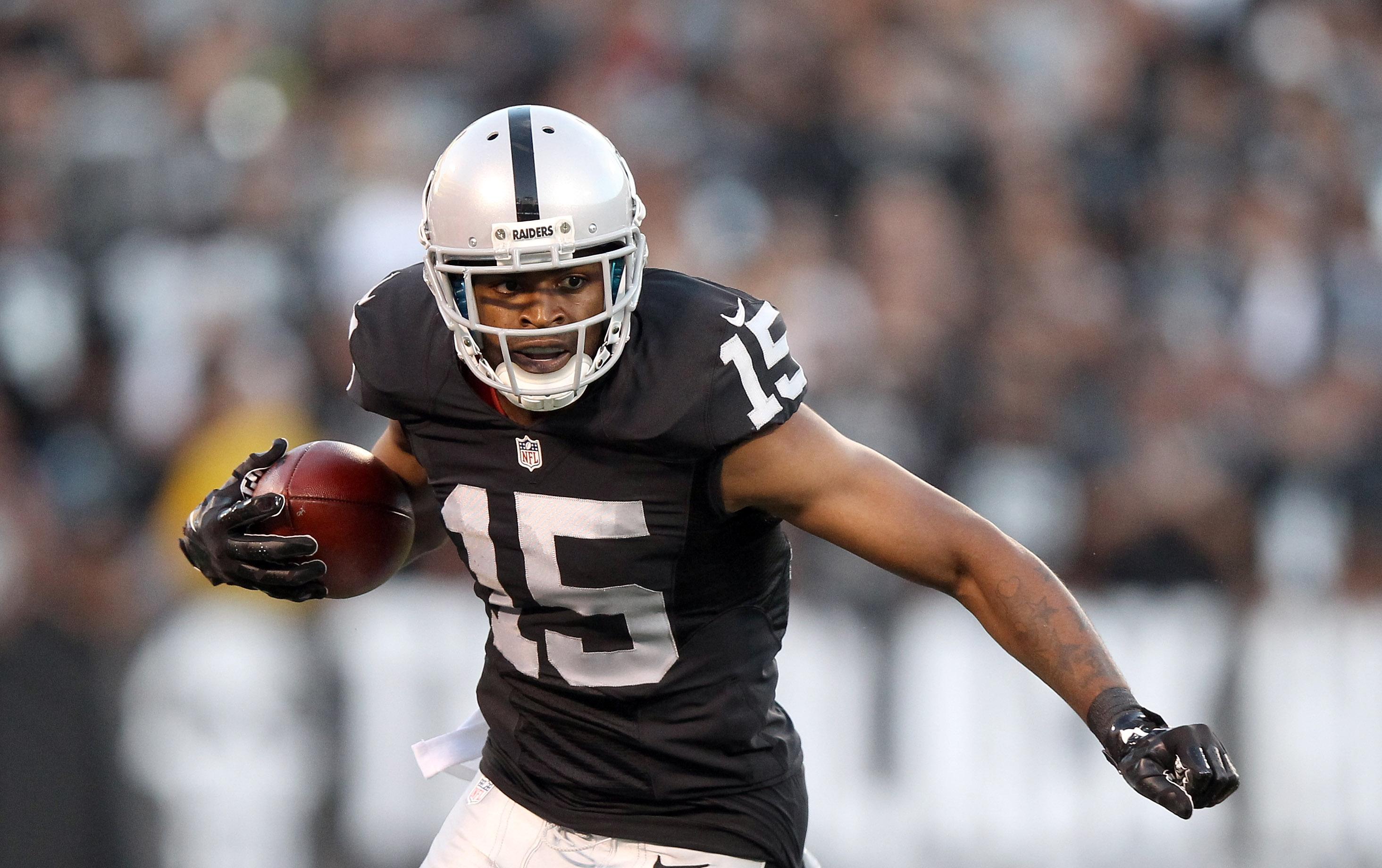 2016 cash earnings: $11 million
First things first, Michael Crabtree has resurrected his NFL career since joining the Raiders in 2015. With Derek Carr throwing him the ball, the 29-year-old wide receiver is starting to look like the professional player most people thought he would be when he was scorching opposing defensive backs at Texas Tech.
The Raiders signed Crabtree to a contract extension last offseason, which resulted in the 6-foot-1, 215-pounder being the eighth highest paid wide receiver in the league in 2016. And he repaid Oakland by leading the league in dropped passes.
15. Lawrence Timmons, LB, Pittsburgh Steelers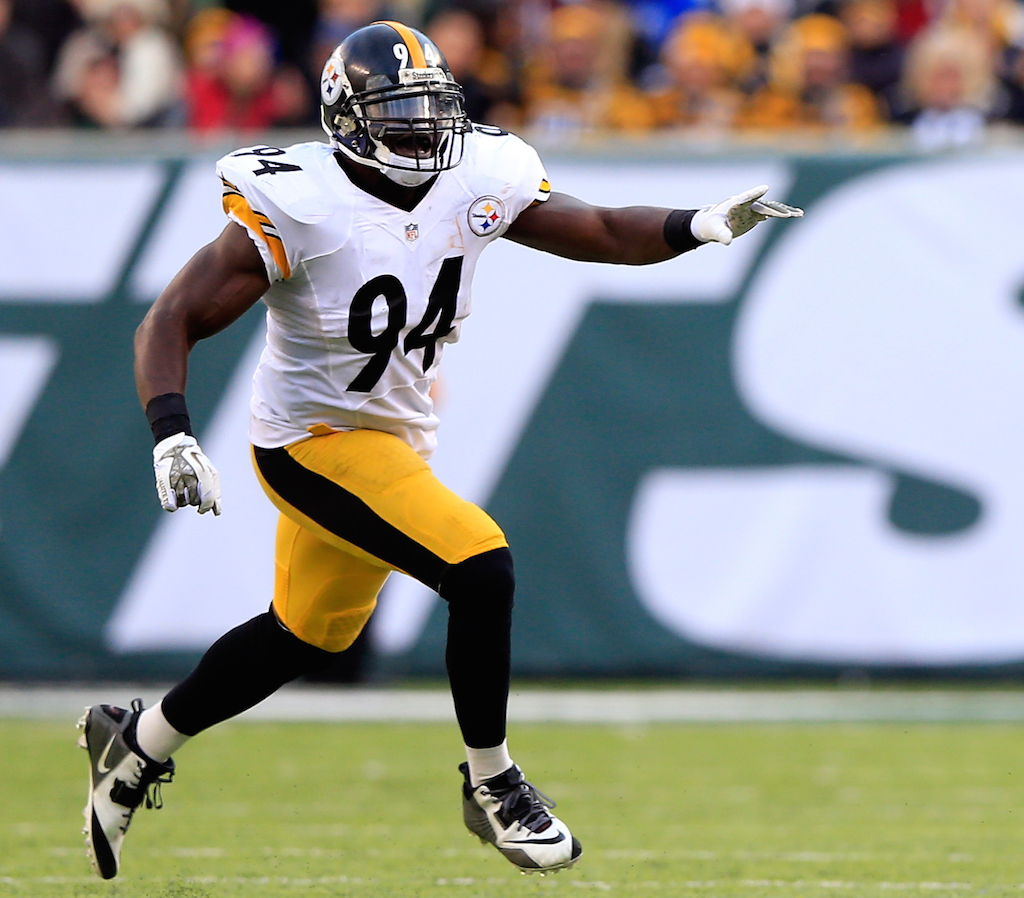 2016 cash earnings: $8.75 million
After playing for a decade in the National Football League, Lawrence Timmons simply isn't the player he was early on in his career. While he was one of the NFL's premier linebackers for a long time, Timmons graded out as just the 67th best player at the position in the league this year — and he still took home more money than guys like Bobby Wagner, Luke Kuechly, Dont'a Hightower, and Sean Lee.
Statistics courtesy of Pro-Football-Reference and ESPN. Contract and salary cap data courtesy of Spotrac.