10 Big-Name NFL Veterans Who Could Lose Their Jobs to Rookies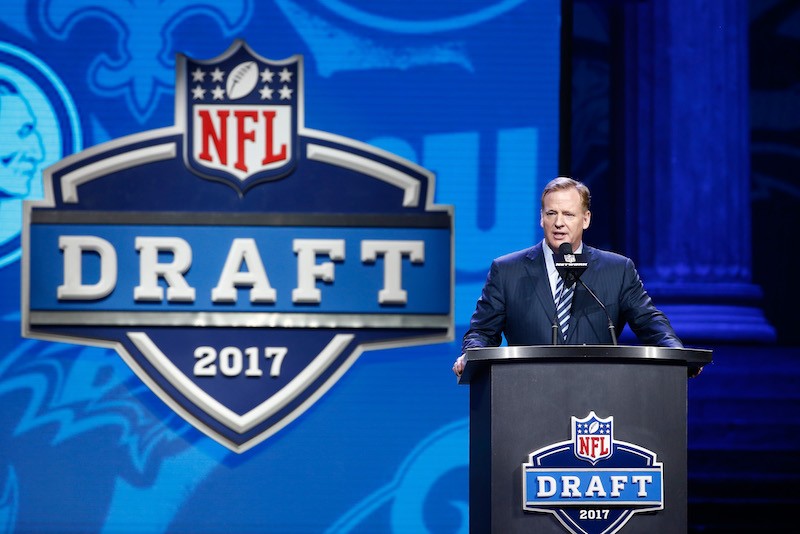 The NFL Draft is where dreams come true. Every year, the best college football prospects in the country get to see years of hard work come to fruition when they hear their names called on draft day. They get to spend the weekend celebrating with their friends and family knowing that they will sign a contract worth a life-changing amount of money some time during the weeks that follow.
On the other end of the spectrum, the draft results in established veterans losing their jobs to rookies. It's an unfortunate reality, but this is the way it's always been, and the way it always will be, in the National Football League. Here is a look at 10 big-name veterans who could lose their jobs to rookies in 2017.
1. Jonathan Stewart, RB, Carolina Panthers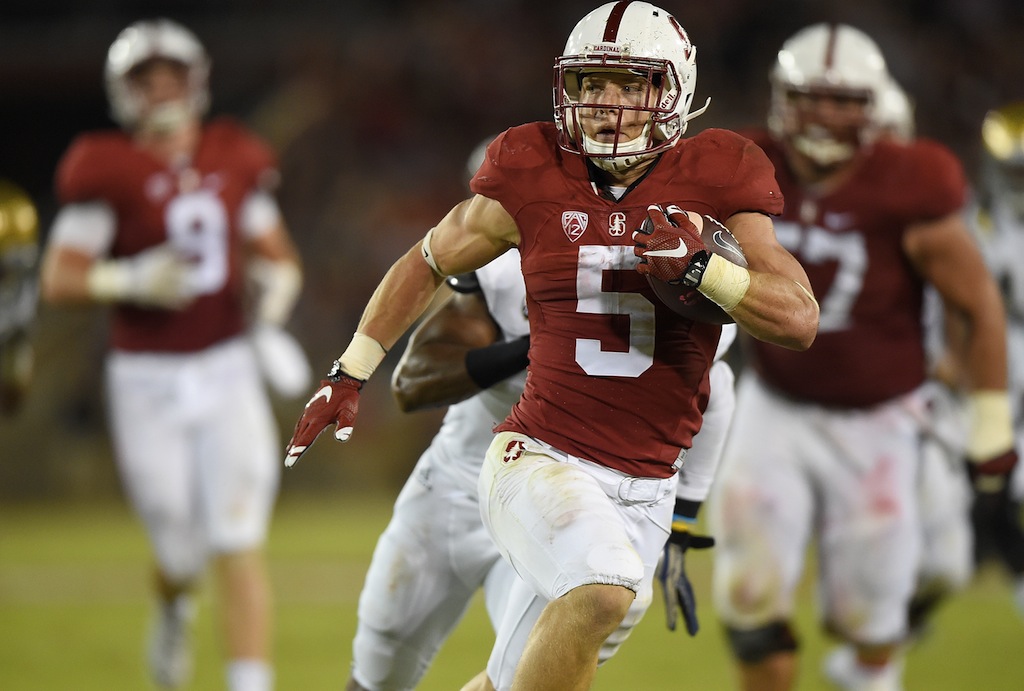 Potential replacement: Christian McCaffrey
The writing was on the wall for Jonathan Stewart the second NFL Commissioner Roger Goodell announced that the Panthers selected McCaffrey with the eighth overall pick in the 2017 NFL Draft. While the two are vastly different players, McCaffrey's well-rounded ability makes him a better fit in Carolina's offense. (The fact that the team made such a hefty investment in the former Stanford star speaks volumes as well.)
Stewart, who recently celebrated his 30th birthday, has yet to play a full 16-game season since 2011. He is a virtual lock to make the Panthers' final roster (thanks to the structure of his contract). But look for the Panthers to phase out the former Oregon running back in 2017.
2. Alex Smith, QB, Kansas City Chiefs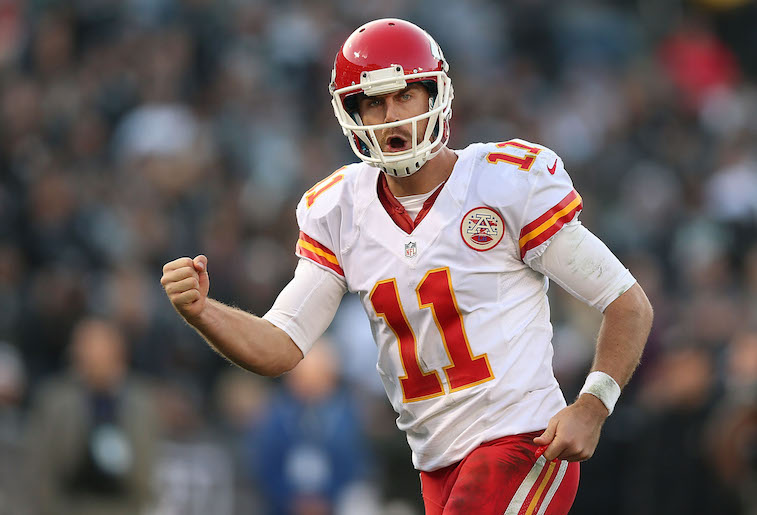 Potential replacement: Patrick Mahomes
Simply put: Alex Smith's career with the Chiefs is running on borrowed time. Mahomes, who has all of the physical traits to be an NFL star, is undoubtedly Kansas City's quarterback of the future. It's only a matter of time before head coach Andy Reid and General Manager John Dorsey will want to see a return on their draft day investment.
While Smith has been a good player for Kansas City, it became clear this past postseason that the Chiefs already hit their peak with him under center. The two-time Pro Bowler now must suffer through the unenviable fate of looking over his shoulder every time he makes a mistake.
3. Mike Glennon, QB, Chicago Bears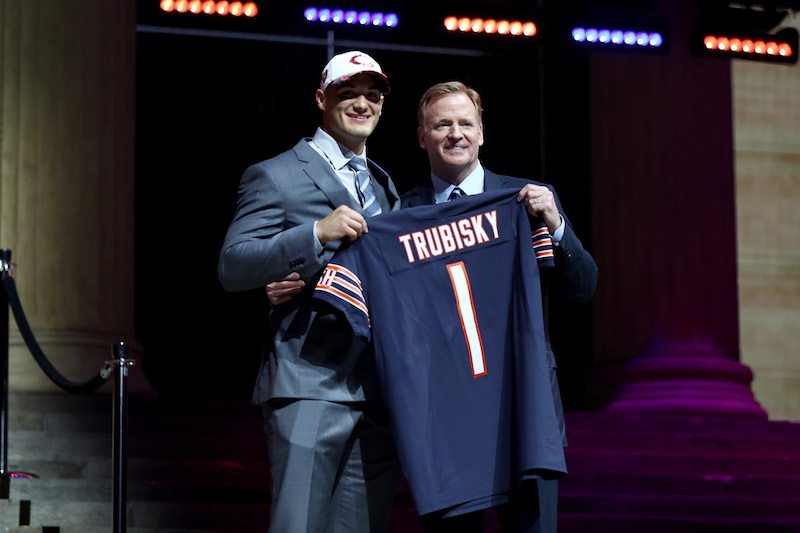 Potential replacement: Mitchell Trubisky
We feel bad for Mike Glennon. After biding his time for four years with the Tampa Bay Buccaneers, the former N.C. State quarterback looked like he would finally get his chance to be a full-time starting NFL quarterback after he signed a three-year, $45 million free agency contract with the Chicago Bears this offseason.
Instead, Glennon will likely have one year (at most) as the Bears' starting quarterback before the team moves to Trubisky, who they traded up to select with the No. 2 overall pick in the 2017 NFL Draft. In fact, if Chicago struggles as badly as we expect them to this fall, Trubisky will likely take over as the team's starter before the regular season comes to an end.
4. Jeremy Hill, RB, Cincinnati Bengals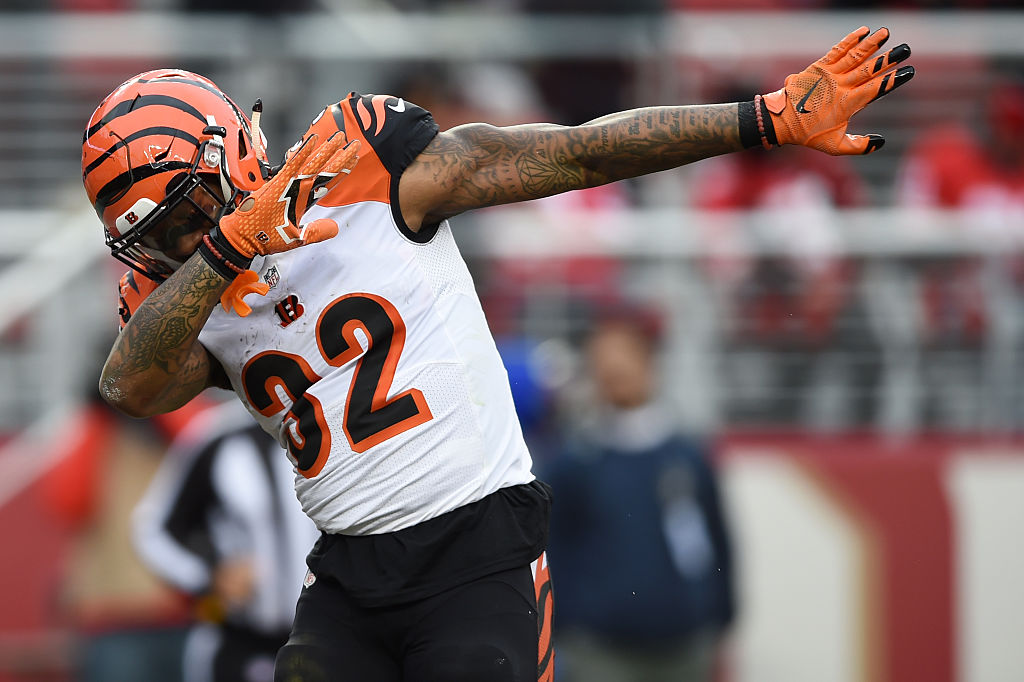 Potential replacement: Joe Mixon
The Bengals took a lot of heat for drafting Mixon in the second round of the 2017 NFL Draft. But at this point, what's done is done. Now the controversial running back sits in a position where he can capture a starring role in his rookie season.
From a football-only perspective, Mixon may have been the best running back available in the NFL Draft. The former Oklahoma Sooner is cut in the mold of guys like Ezekiel Elliott, Le'Veon Bell, and Adrian Peterson; he's simply too talented to keep off the field. So, we fully expect Mixon to take Jeremy Hill's job as the Bengals' starting running back by Week 4 or Week 5 of the 2017 season.
5. Calvin Pryor, S, New York Jets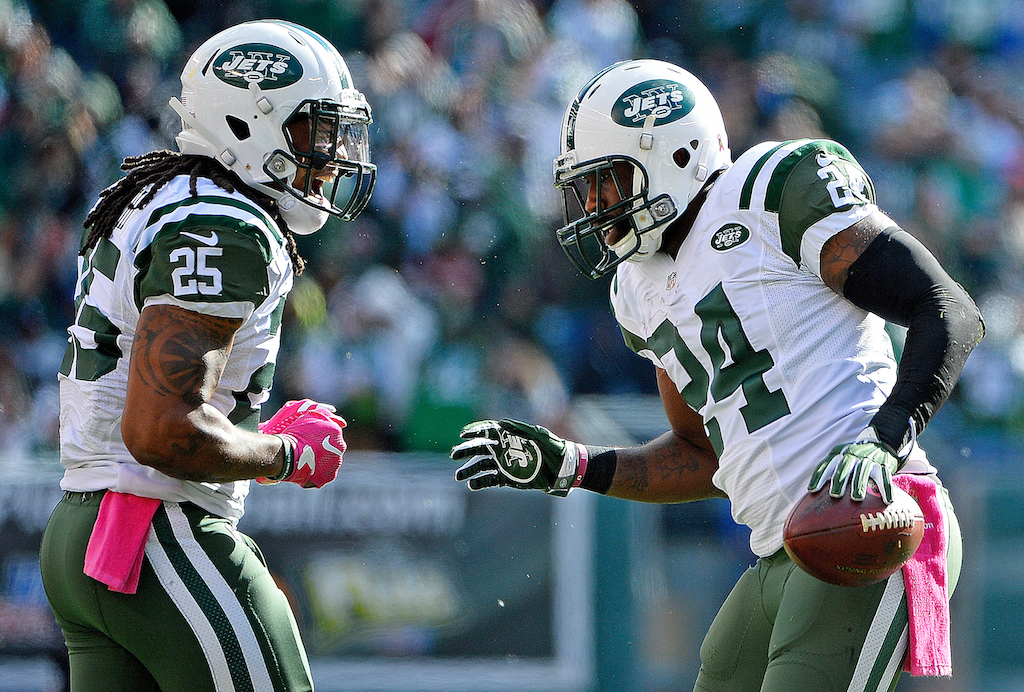 Potential replacement: Jamal Adams
This one is fairly simple and straightforward. Not only will Adams likely take Calvin Pryor's job during OTAs or training camp (we fully expect the former LSU star to be a Week 1 starter as rookie), but his presence on their roster has resulted in the New York Jets exploring trade options for Pryor as well.
6. Sean Smith, CB, Oakland Raiders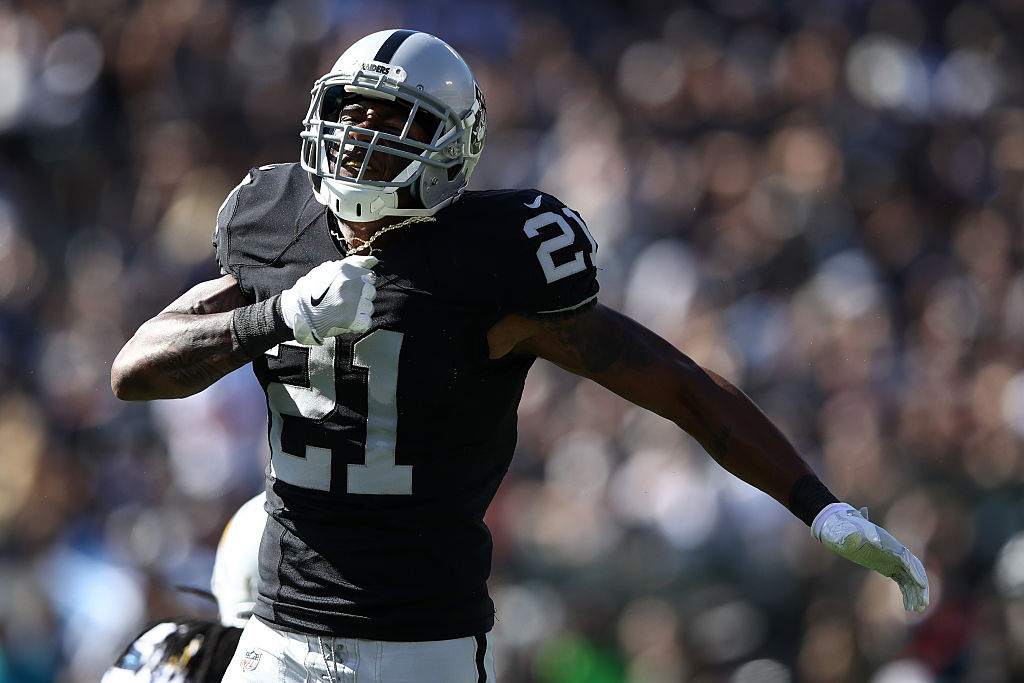 Potential replacement: Gareon Conley
This situation comes with a major caveat. For Conley to have any chance at taking Sean Smith's job, the former Ohio State standout will first have to take care of his ongoing issues off the field. If he does indeed get cleared of any wrongdoing, we fully expect Conley to become a starter for the Raiders during his rookie season.
Smith didn't exactly live up to expectations in 2016 after signing a high-priced contract with the Raiders during free agency last offseason. To be fair, the former Utah cornerback did improve as the season progressed. At the end of the day though, Conley has the ability to be a perennial Pro Bowler. It will be hard for Oakland to keep him off the field.
7. Mark Ingram, RB, New Orleans Saints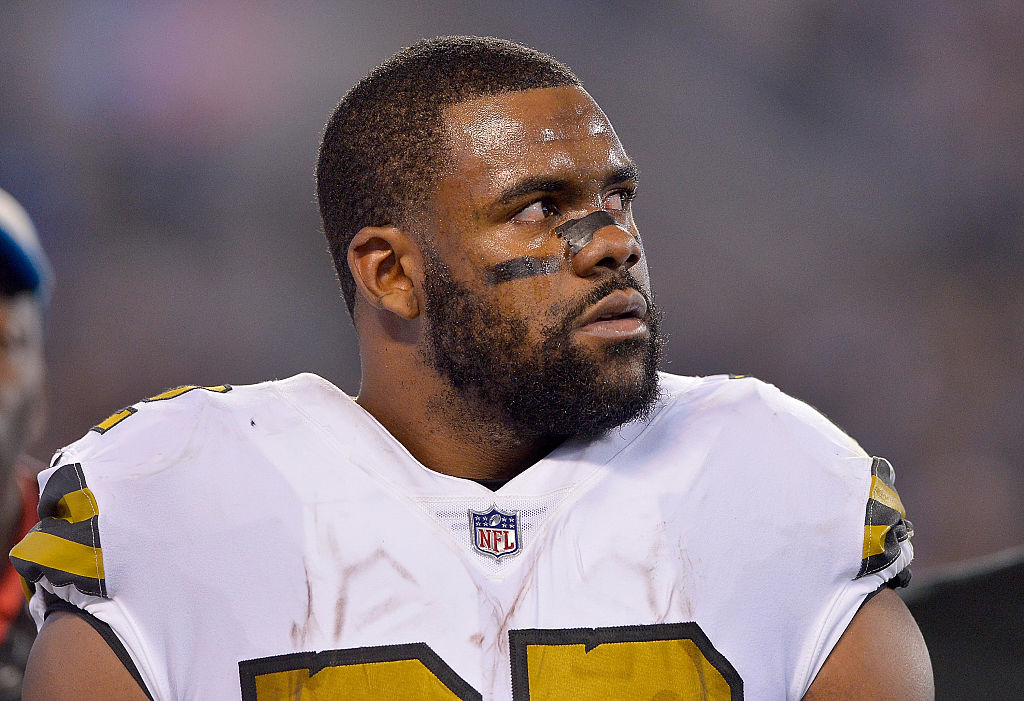 Potential replacement: Alvin Kamara
All of a sudden the Saints have an abundance of riches at the running back position. Mark Ingram is coming off the best season of his career (1,362 total yards and 10 total touchdowns in 2016), but that didn't stop New Orleans from signing Adrian Peterson and drafting Kamara this offseason.
When it comes down to it, all three players will contribute. Peterson, a future first-ballot Hall of Famer, will likely be the team's starter if he's healthy. Where we see Kamara — who has game-breaking abilities — stealing touches from Ingram is on third downs and in passing situations.
On a separate note: Due to their offseason additions, we could totally see the Saints attempting to trade Ingram before the 2017 season kicks off.
8. Latavius Murray, RB, Minnesota Vikings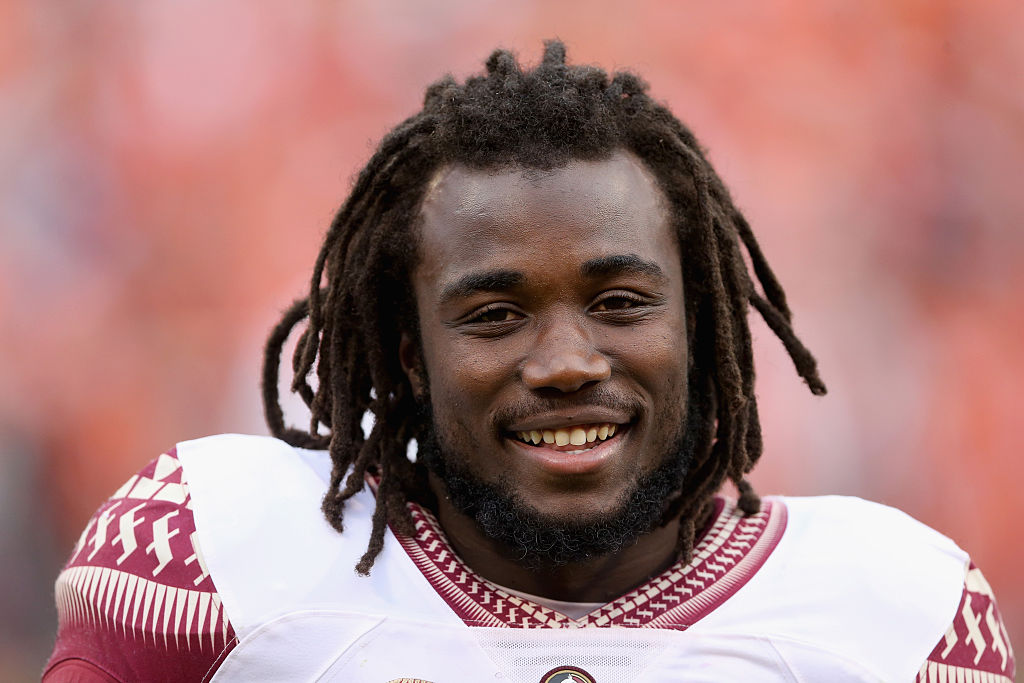 Potential replacement: Dalvin Cook
When the Vikings signed Latavius Murray this offseason, it seemed like the 6-foot-3, 230-pounder would face the unenviable task of replacing Peterson in Minnesota's backfield. While Murray will undoubtedly carry some of the team's workload in 2017, Cook, a second-round pick out of Florida State, has the look and skill set of a future Pro Bowler.
Expect to see Cook emerge as Minnesota's go-to back by midseason.
9. Tom Savage, QB, Houston Texans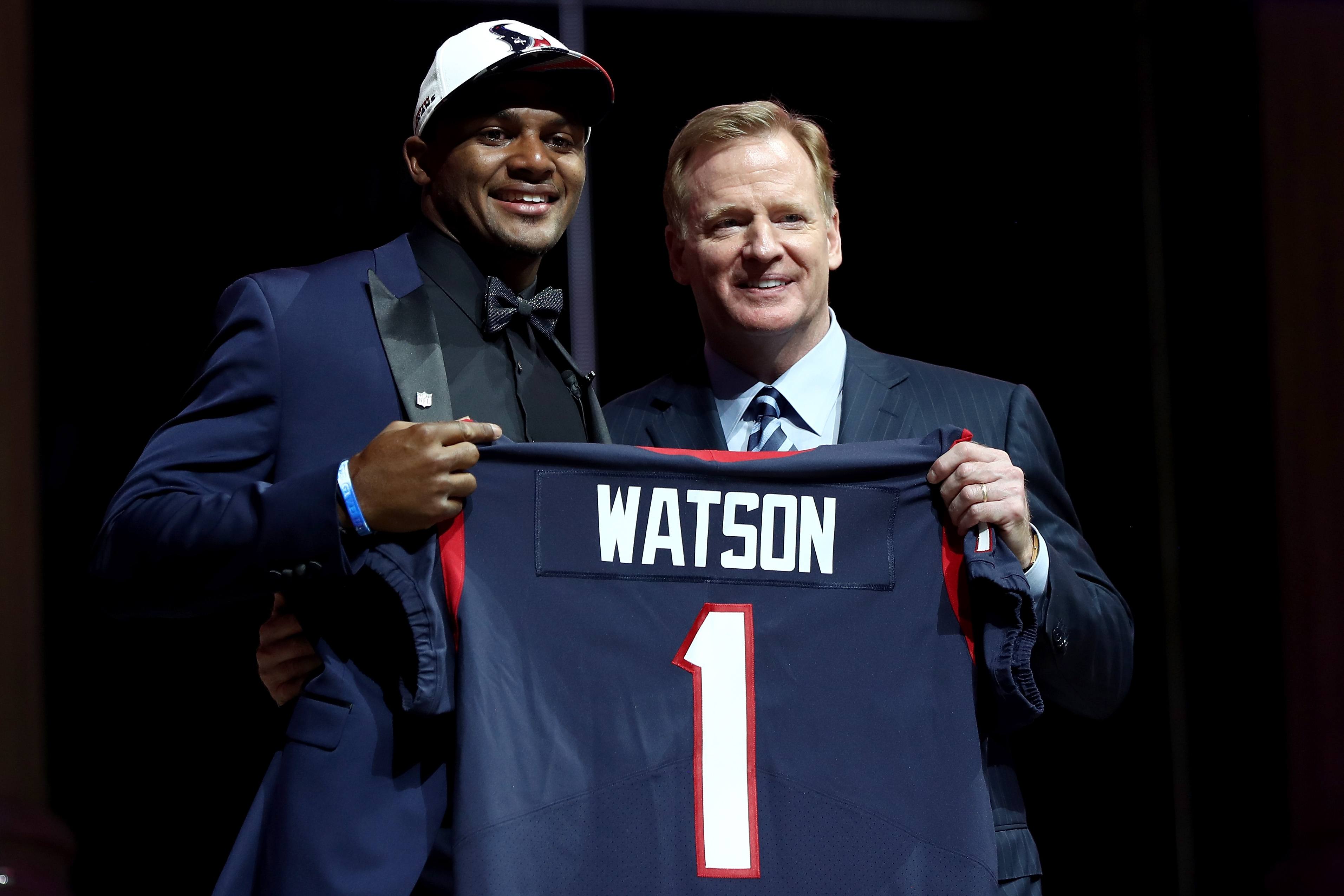 Potential replacement: Deshaun Watson
The 2017 season will be Tom Savage's fourth year in the league, but the former Pitt standout has yet to truly prove himself at the NFL level. The 27-year-old is currently penciled in as Houston's starter and the Texans' coaching staff continues to praise his potential. Regardless, there's a reason the team mortgaged their future to land Watson with the No. 12 pick in the 2017 NFL Draft. We would be surprised if the former Clemson Tiger isn't Houston's Week 1 starter.
10. T.J. Yeldon, RB, Jacksonville Jaguars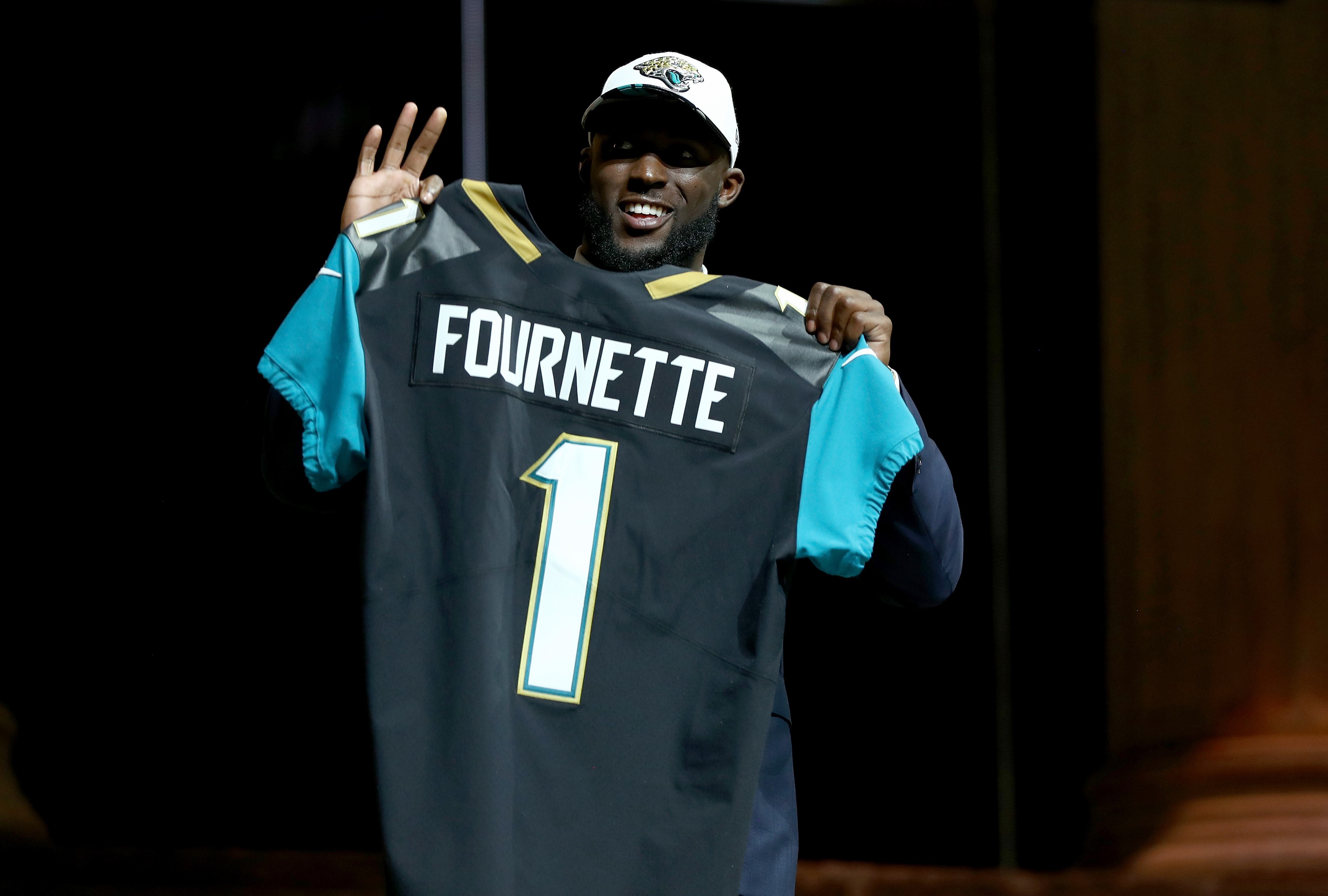 Potential replacement: Leonard Fournette
The Jaguars used the No. 36 overall selection on T.J. Yeldon back in 2015. Needless to say, the former Alabama running back has yet to live up to expectations. Yeldon's lack of production directly led to Jacksonville's decision to use the No. 4 overall pick in this year's draft on Fournette, who should immediately become the Jags' unquestioned starter.
Statistics courtesy of Pro-Football-Reference.