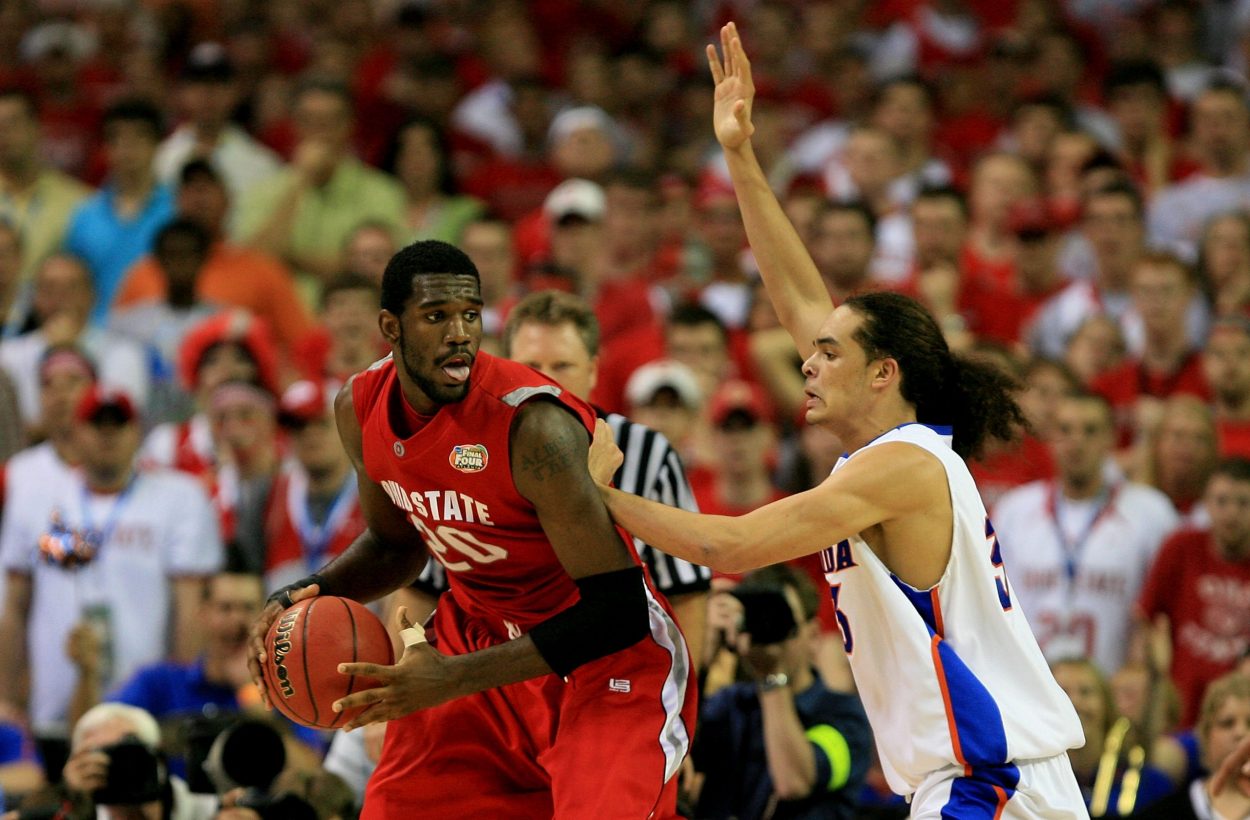 The Biggest Bust in NBA History Wants to Help His Alma Mater Recover From a Historic NCAA Tournament Upset
Noted NBA bust Greg Oden is returning to his roots to coach the Ohio State men's basketball team.
Greg Oden's legacy is frustratingly complicated and unfortunate, but the guy known as perhaps the biggest NBA bust in history is coming home to Ohio State.
Oden was one of the best, if not the best, players in the country as a member of the Buckeyes during the 2006-07 NCAA season. He averaged 15.7 points, 9.6 rebounds, and 3.3 blocks while helping Ohio State to the national championship game, where the Buckeyes ultimately fell to the Florida Gators.
Nearly 15 years later, Oden is returning alma mater to help Ohio State recover from another devastating loss in this past year's NCAA Tournament. He'll likely hope this next chapter in his basketball career is more fortuitous than his sad and forgettable tenure in the NBA as his own redemptive arc continues.
Greg Oden is arguably the biggest NBA bust in history
Greg Oden's dominance at Ohio State resulted in quite a bit of hype ahead of the 2007 NBA Draft. In fact, many regarded him as a likely shoo-in to be the No. 1 overall pick.
Indeed, the Portland Trail Blazers drafted Oden first overall. He would be the new franchise center in the PDX, forming a new core alongside 2006 first-round picks Brandon Roy and LaMarcus Aldridge.
Unfortunately for Blazers fans, it didn't pan out that way. Oden missed the entirety of the 2007-08 season with a knee injury, which was a sign of things to come. He played 61 games during the 2008-09 campaign and showed some promise at the start of the 2009-10 season.
Again, though, a knee injury would devastate Oden's career. The Buffalo, New York native missed each of the next three seasons and played just 23 more games in the NBA. Just like that, his career was over.
There's a certain element of "What if?" to Oden's career. He could be a legitimate scorer on the low block and a dominant defensive player when healthy. But he could never stay on the floor. To make matters worse, the guy drafted immediately after him, Kevin Durant, has gone on to become one of the greatest players in NBA history.
The injuries and misfortune of Durant being selected immediately after him resulted in Oden being regarded among the biggest NBA busts ever.
However, despite that draft status, Oden has admirably overcome psychological barriers and alcoholism to get his life back on track. He's now preparing for a new basketball journey.
Where is Greg Oden now?
Greg Oden's long and winding road had technically already brought him back to Ohio State. The former Big Ten Player of the Year was a student manager and later a student coach with the Buckeyes back in 2019. He is now being elevated within the program.
Oden will join men's basketball head coach Chris Holtmann's staff as a graduate assistant for the upcoming 2021-22 season. He hopes to eventually transition to a full-time role on staff.
"I'm thankful, honestly, for coach Holt and his staff who have welcomed me in and given me this opportunity because that's literally what I want to do is get into coaching," Oden said, via Adam Jardy of The Columbus Dispatch. "One of the toughest things to do is get your foot in the door, so for them to give me this opportunity while I'm able to actually get a Master's degree in sports coaching from The Ohio State University, which I would love, is something that's just amazing. I couldn't ask for anything better. I'm just so thankful and ready to take advantage of this opportunity."
The former No. 1 overall pick was invited back to the program by his old coach, Thad Matta, back in 2016. He managed to stay on after Matta was fired and Holtmann took over. Clearly, Oden made his impact felt. He has the opportunity to continue coaching on Holtmann's staff.
The 33-year-old explained he will be more involved in coaching this upcoming season, from participating in film sessions to engaging with other coaches. He'll also try to help the Buckeyes recover from a historic upset.
Ohio State men's basketball must rebound from a stunning upset in the 2021 NCAA Tournament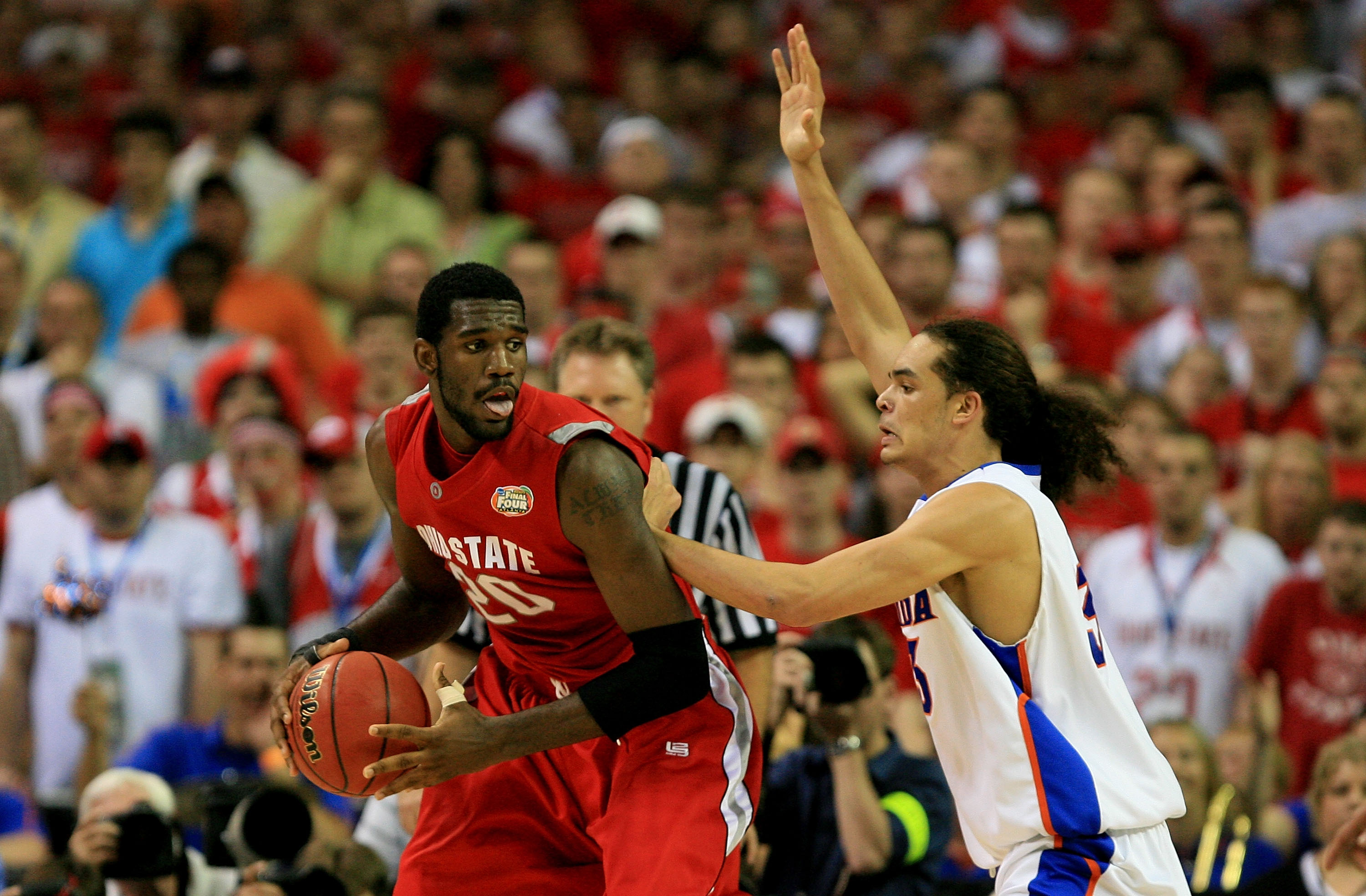 Holtmann and the Buckeyes entered the 2021 NCAA Tournament with big expectations.
Ohio State survived a tough conference slate and finished fifth in the Big Ten during the regular season. The strength of schedule and quality of wins helped the Buckeyes finish the season ranked No. 7 in the final AP Poll and earn a No. 2 seed in the NCAA Tournament. Holtmann's crew generated some buzz as a potential Final Four team. Instead, the Buckeyes were bounced in their first game.
Oral Roberts stunned Ohio State in overtime, setting the Golden Eagles up for a thrilling run to the Sweet 16. The loss had far uglier implications for Buckeyes players. Star big man E.J. Liddell received nasty messages on Instagram, leading to an eventual investigation. It was an incident that marred an otherwise excellent season.
Oden knows a thing or two about suffering big losses and overcoming adversity. Perhaps he can impart that knowledge on Ohio State basketball as he prepares for a bigger role on Holtmann's staff.
Stats courtesy of Basketball Reference and CBB Reference.