The 5 Biggest Conspiracy Theories Surrounding Michael Jordan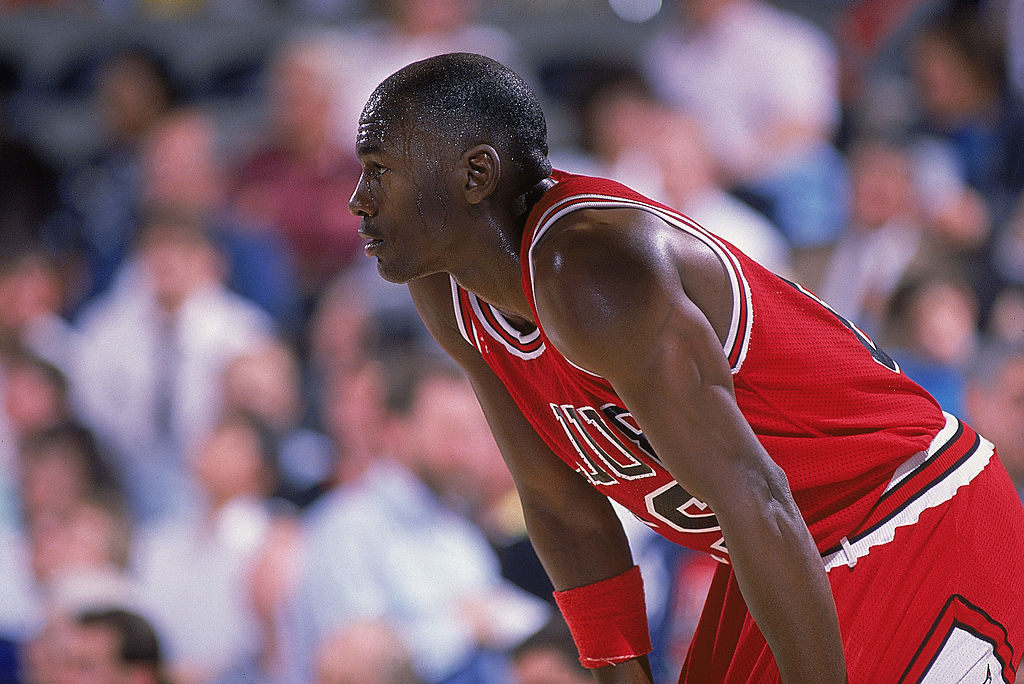 Michael Jordan was such a huge brand for the NBA that we still talk about him — now the primary owner of the Charlotte Hornets — nearly 15 years after he last removed his NBA basketball jersey. As the years go by, his legend grows among new and young fans of the game. But there are still whispers about some of the things that happened during his career.
What about the gambling debts? The first retirement that seemingly came out of nowhere, walking away from the game in his prime? The way the Bulls franchise suffered after he left the team for good? Here are the four biggest conspiracy theories involving Michael Jordan's playing career.
5. Jordan kept free agents away from the Bulls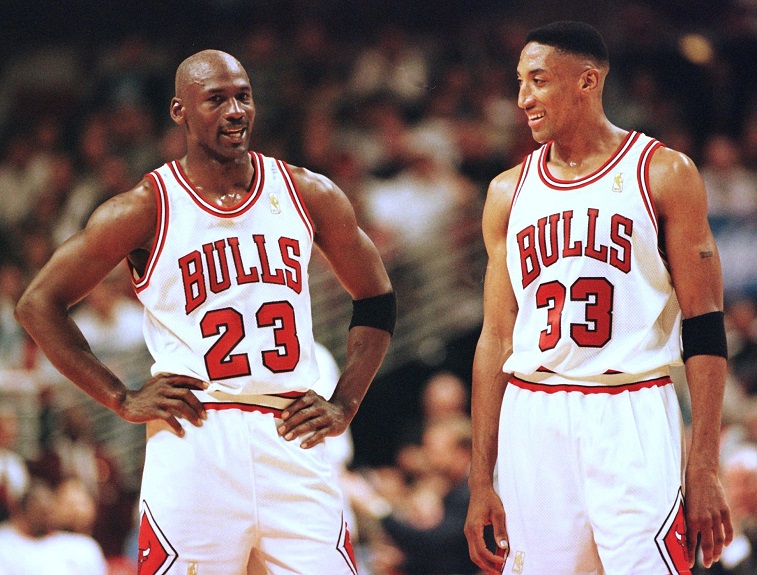 It's no secret that Jordan hated Bulls general manager Jerry Krause. He verbally battled with Krause, both in private and around the team, berating Krause for his poor social skills and weight problem. Krause resented Jordan, a player he inherited when he became the GM; he believed that the players he surrounded Jordan with caused the team won championships, not that Jordan somehow did it in spite of those around him.
Jordan walked away following the team winning their sixth championship in 1998. This thrilled Krause, who wanted the opportunity to blow up the team and start fresh. He spent two years collecting assets via trade and by drafting high. Then, Krause built up cap space to go after the final pieces: star free agents. But according to Sam Smith of ESPN, Jordan had his hand in keeping players away from the Bulls even after he was long gone.
The Bulls had long felt their problems were worsened by Jordan, who'd openly condemned Krause for years. The Bulls believed Jordan drove away prospective free agents. They wanted to open the door to a return to former Bulls, but it was impossible with Krause.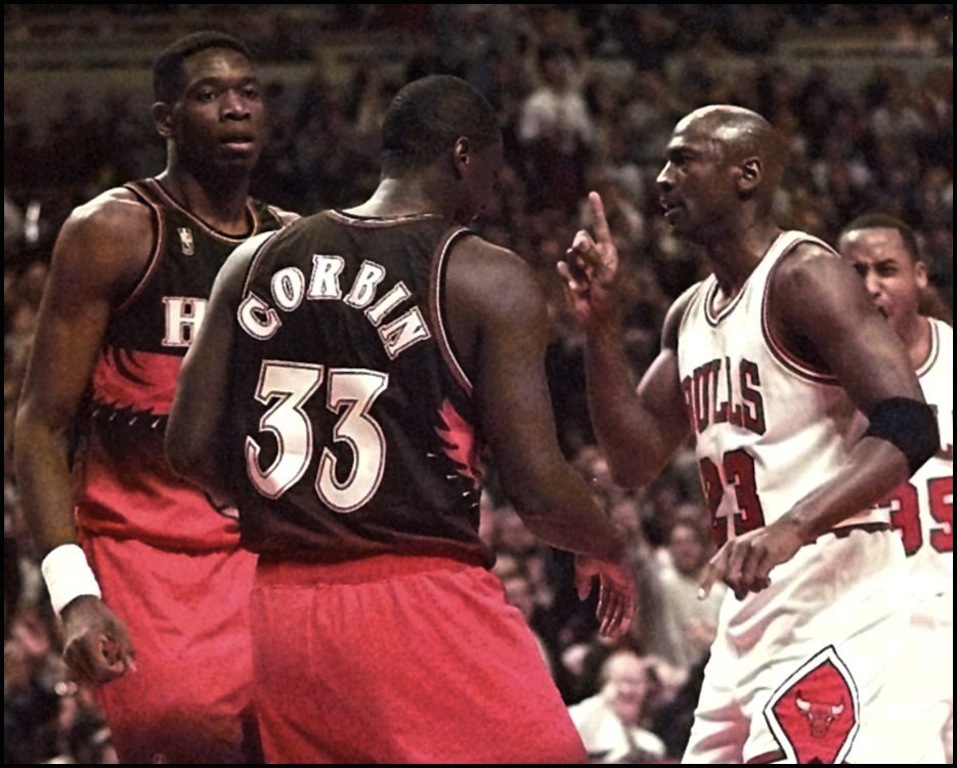 With several good, young players — Tim Duncan, Grant Hill, Tracy McGrady, and Eddie Jones — available in the summer of 2000, it seemed promising that Chicago could land at least one of them. But Duncan went back to San Antonio, and Hill and McGrady both signed with the Orlando Magic. Jones committed to sign with Chicago, only to suddenly default on the deal and sign with the Miami Heat.
But the theory is just that — a theory. The Bulls had been tanking — add Chicago's cold winter weather — making them less attractive than San Antonio, Orlando, and Miami. On top of that, the Bulls never really had trouble bringing back former players, as Smith's quote asserts. In the years immediately following Jordan's retirement in 1998, Krause brought back former Bulls players Will Perdue, B.J. Armstrong, and Charles Oakley. Even Scottie Pippen returned to briefly play with the team in 2003–04.
While it makes sense that Jordan, who did hate Krause with a vengeance during his playing days, went to extra lengths to try to convince players to stay away from Chicago, there are just too many ways to poke holes in that theory. Why would players turn down millions of dollars to simply take Jordan at his word? What if it was less about Jordan and more about sending Benny the Bull to meet McGrady at the airport? Free agency is a tricky thing. Even if Jordan attempted to mess with the Bulls there's no guarantee that it worked.
4. The 'Flu Game' was actually a hangover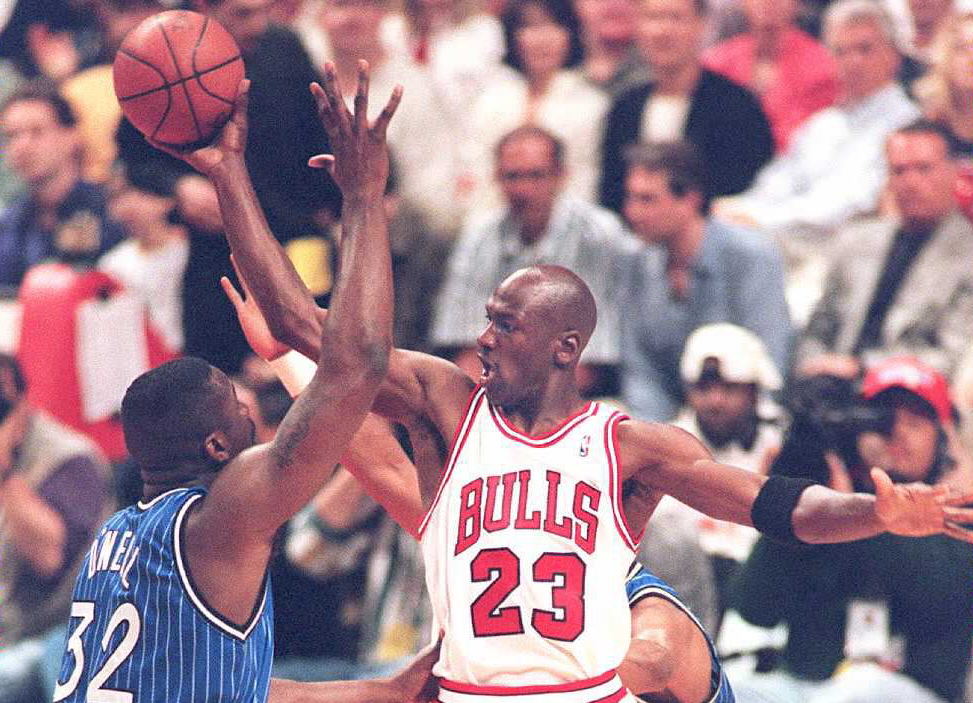 One of Jordan's most iconic games, the "Flu Game," supposedly is a fraud — if you believe the rumors. The story goes that MJ became violently ill right before the pivotal Game 5 of the 1997 NBA Finals. The Bulls and Utah Jazz were tied at two games apiece in the series, with the game taking place in the harsh, Salt Lake City environment.
Sick as a dog and often unable to walk on his own, Jordan went out and had a magnificent performance. He played an incredible 44 minutes, scoring 38 points on 13-for-27 shooting, grabbing seven rebounds, dishing out five assists, and getting three steals.
But some believe that the "Flu Game" would be better titled the "Hangover Game" instead. Jalen Rose reportedly told a group at a party that Jordan had merely been hungover for the game. Since then, others behind the scenes have groused that Rose was indeed correct.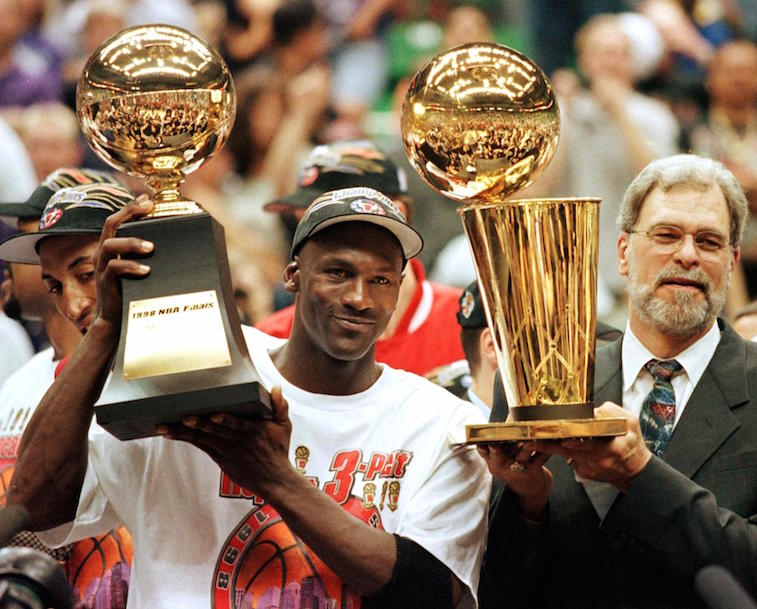 The truth of the matter is that Jordan almost certainly didn't have the flu. But, at this point, the theory that he was hungover is just a wild accusation by a former on-court rival. Most believe that Jordan's flu was actually food poisoning, which is the theory that Jordan's trainer Tim Grover proposed at the time.
Five guys came to deliver this pizza. I take the pizza and I tell them: "I've got a bad feeling about this. … I've just got a bad feeling about this." Out of everybody in the room, [MJ] was the only one who ate. Nobody else had it. And then 2 o'clock in the morning I get a call to my room. Come to the room. He's curled up in the fetal position. We're looking at him, finding the team physician at that time.
The Bulls won that game in Utah and followed it up with a victory over the Jazz in Game 6 of the NBA Finals, clinching their fifth NBA championship in seven seasons. Jordan's effort will always be a massive part of his legacy, and with good reason. Whether it's the "Flu Game" or the "Food Poisoning Game" really doesn't matter.
Of course, Jordan could've binged on alcohol in the time between Grover leaving the hotel room and being called at 2 AM about Jordan's illness. But there's zero evidence to the theory that it was actually just a bad hangover. So we'll continue to call it the "Flu Game."
3. Jordan controlled the Bulls' personnel decisions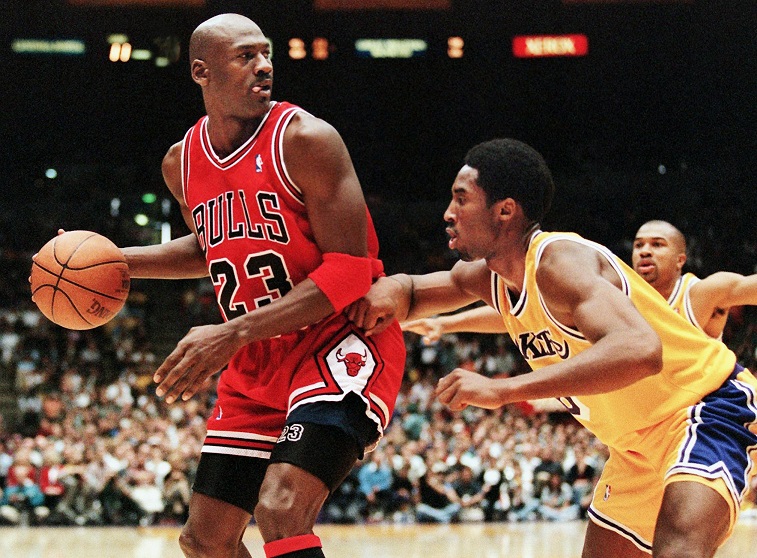 Going along with the notion that Jordan worked behind the scenes to keep the Bulls wallowing in misery after leaving the team in 1998, there's also the theory that he kept them from making moves to rebuild the roster while he was still around. No other player at the time had complete veto power over personnel decisions. But it seemed like any roster moves made by Krause had to go through Jordan for approval.
The Bulls attempted to move Scottie Pippen to the Denver Nuggets for forward Antonio McDyess, but Jordan said no. Later, Krause again attempted to move Pippen in a package deal to bring in Grant Hill. But again Jordan refused to let him do the deal. The Bulls even had a draft-day trade agreed upon to bring in Tracy McGrady as a rookie. What happened? Jordan nixed that one as well.
Any of these trades may have set them up for a longer run at the top while still giving them an opportunity to win in Jordan's final years with the team. But it seems like Jordan wanted things his way. And we can't really blame him for it, even if it did set the franchise back. After all, the Bulls did win a few championships before Jordan left.
2. The mob orchestrated James Jordan's murder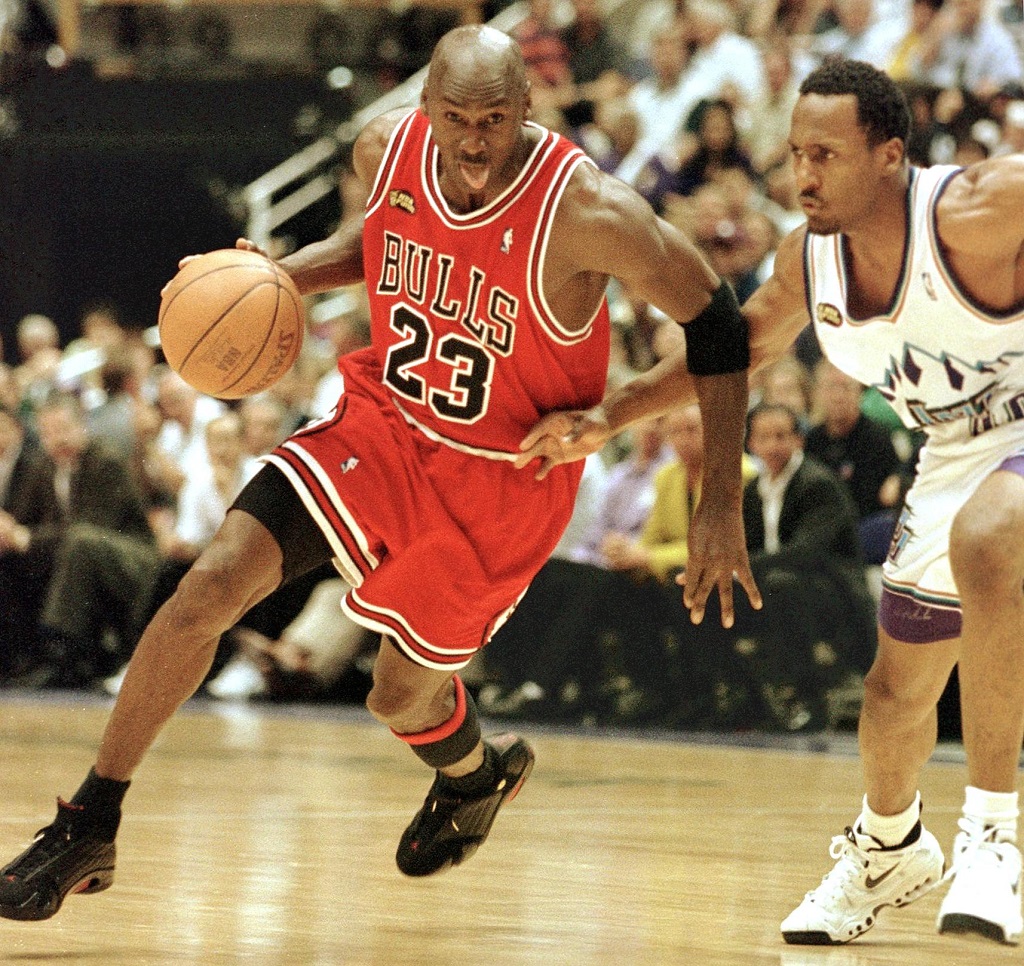 In July 1993, Michael Jordan's father James was murdered and robbed in his car in North Carolina. It was tremendously sad; the elder Jordan was missing for weeks until someone found his body dumped in a swamp. Eventually, two career criminals, Daniel Green and Larry Demery, were tried. The court convicted them on several counts — including murder — after being found in possession of several items that Michael had given to his father.
The case was fairly open-and-shut, except for one thing: While Demery admitted to what happened, Green maintained that they were pawns in a bigger scheme. There were reasons to cast doubt on the official story. So columnists around the country started coming up with their own theories.
There was no evidence of such a connection, but Michael Jordan's habit of wagering large sums on golf and cards is widely known. That was enough for some columnists. Mark Whicker of the Orange County Register offered this: "For now, we just know that there is evidence of the son's gambling problem, and there is suspicion of a son's paying problem. The father of that son has been murdered. Coincidence, anyone?"
Before you can even imagine the horror of how bad it felt for Jordan's father to be murdered, followed by national theories that it might've been his own fault due to gambling debt, you must ask yourself: How bad was Jordan's debt that this was even a viable theory?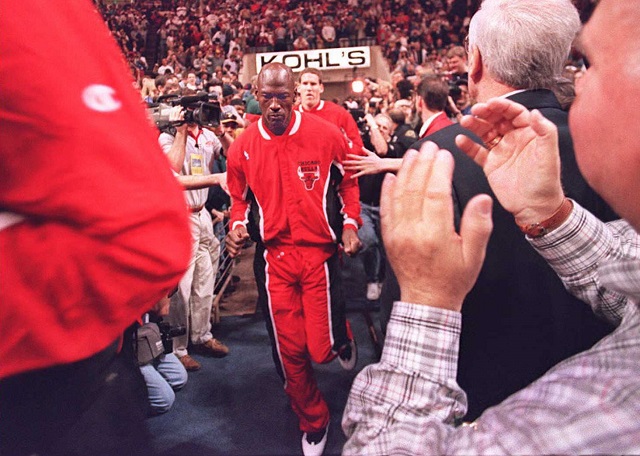 First, couldn't Jordan have afforded a few hundred thousand in gambling losses? Would it have really been prudent for the mafia to kill Jordan's dad to attempt to collect a debt from one of the most famous athletes in the world? According to those who gambled with Jordan, it's possible that his debt was enormous. NFL cornerback Adam "Pac Man" Jones tells a story about a major loss at the craps table for Jordan in Las Vegas.
According to Jones, Jordon was so into his game that he wouldn't let anyone else roll the dice but that was obviously not the best idea as he reportedly lost over $5 million that night.
Another story comes from Richard Esquinas, who played golf with Jordan.
According to his memoirs, Esquinas was a regular golfing buddy of Jordan's and during one 10 day golf tournament Jordan lost $1.25 million in bets on matches to him, but Jordan then made a comeback lowering the gambling debt to $902k in subsequent games. Jordan was however apparently very slow to pay the debt as he didn't want his wife to find out about it and so Esquinas reduced the amount to $300k which he finally received.
With observations that Jordan could lose millions in just one night of gambling, plus the fact that he was slow to repay debts for fear of his family finding out, the theory that James Jordan's murder wasn't a random carjacking by some teens but instead an organized hit to force Michael to pay up becomes more of a legitimate question.
1. David Stern gave Jordan a secret 18-month suspension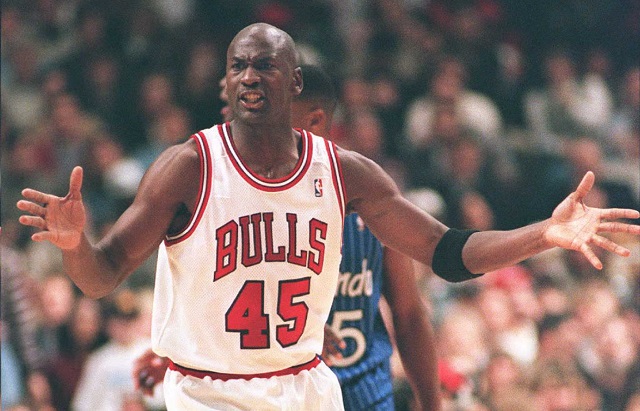 The biggest, and probably most fantastical conspiracy theory involving Jordan is that NBA commissioner David Stern actually gave MJ an 18-month suspension back in 1993. Jordan shocked the world when he announced that he was walking away from the game on October 9, 1993, at just 30 years old. It confused people who watched this incredibly talented, confident, and competitive athlete.
Something Jordan said at his press conference caused some eyebrows to raise. He explained his decision to retire: "I think everyone knows exactly what the circumstances are right now in terms of my decision not to play the game of basketball — in the NBA," said Jordan, cracking a smile. "It doesn't mean I'm not going to play basketball somewhere else."
Why had Jordan caveated — during a speech to inform the media and fans that he no longer wished to play in the NBA — that he might play basketball somewhere else?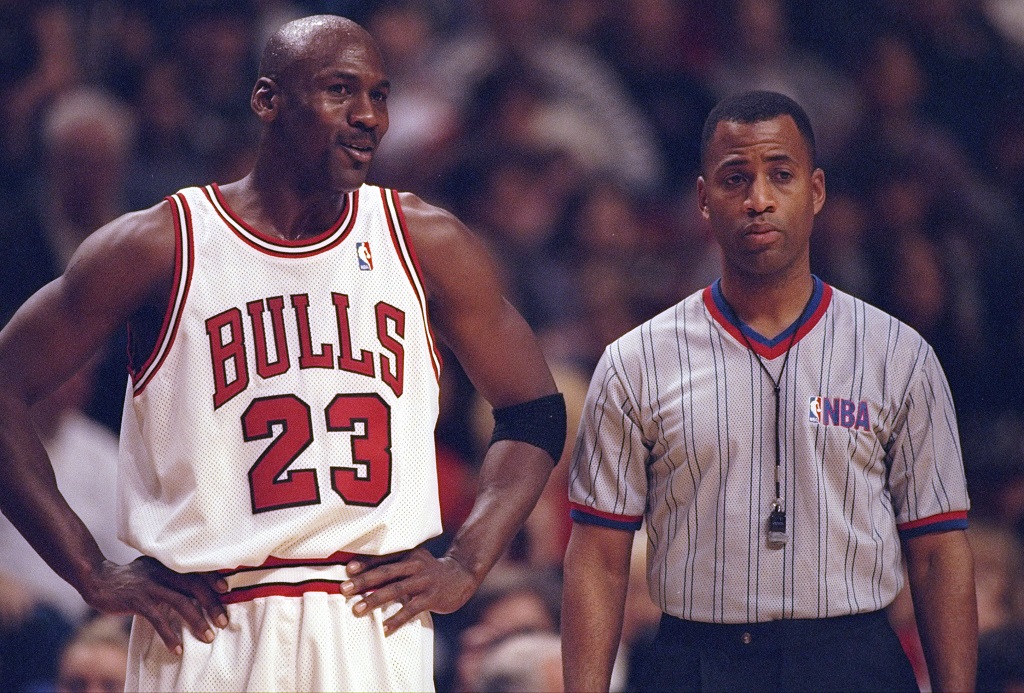 The rumors began to pop up about the gambling debts that Jordan left unpaid. Many wondered if the NBA caught the notorious gambler betting on NBA games.
If he had, that would've been a serious offense committed by the best player in the league — something that would've shook the NBA to its core. The theory goes that Stern found out about it and quietly issued an "off the books" suspension, under the guise of Jordan retiring from the game. Stern has refuted the claim over the years. In truth there isn't much evidence to support it.
The truth of the matter: Jordan had a strong relationship with his late father. Only Jordan knows what went on with him at that time, but he didn't take losing his father well. He even discusses it in his retirement press conference. We all grieve differently. However, losing his will to play basketball and wanting to move on to baseball — a sport his father had pushed him to pursue — isn't that odd for a person struggling with a loss.
Even still, without solid proof one way or another, the conspiracy theory lives on.
Statistics courtesy of ESPN and Basketball-Reference.