Where All the Biggest NFL Free Agents Will End Up in 2018
Free agency is an insane time of year for the NFL. A lot of moves will not surprise many, but most will shock fans across the nation. Some NFL stars seem like they would want to stay with their teams, but it really comes down to where the best fit is, and what the best pay would be for the player. Here are the top 15 free agents of 2018 are and where they could end up.
15. Ezekiel (Ziggy) Ansah, DE: Tampa Bay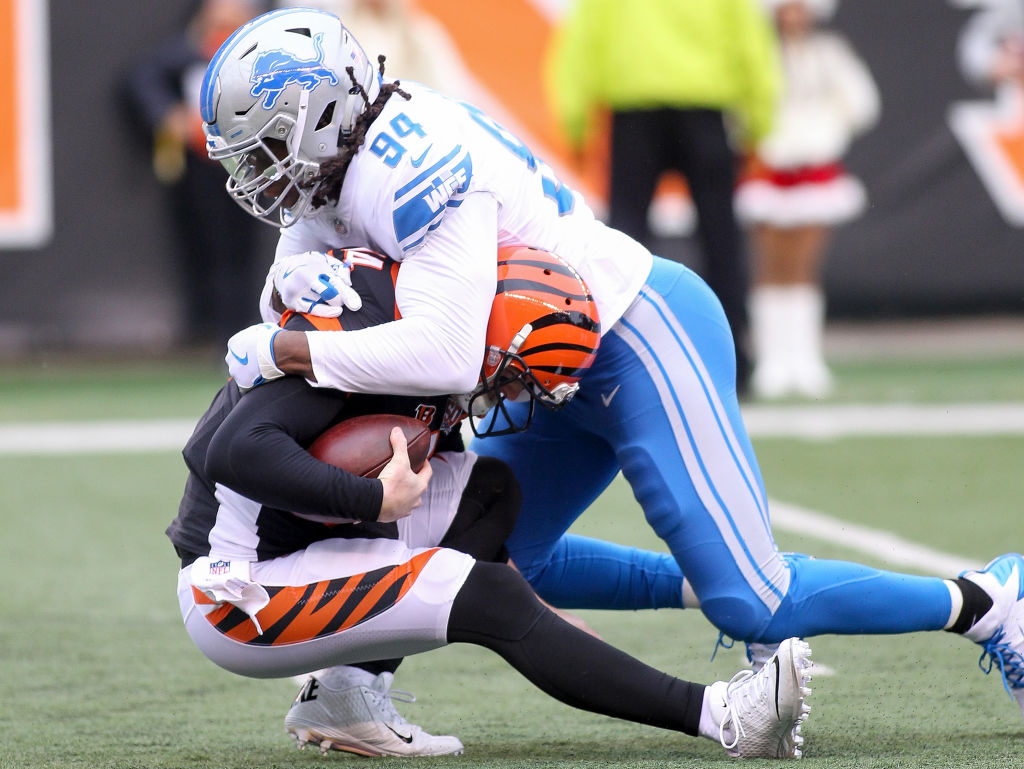 Ziggy Ansah is a powerhouse at defensive end. At six-foot-six and 275 pounds, Ziggy is one of the most athletic DE's out there. But after an injury-riddled career, there's no telling whether Detroit will use the franchise tag on him.
If they do let him go to free agency, the best fit for a player of his caliber is Tampa Bay. They have suffered in that position all year, and could really use his pass rush abilities should he stay healthy. Getting that position locked up with Ansah would free up their draft choices later this year, and allow them to focus on a myriad of other issues.
Next: This player will likely stay with his team.
14. Nigel Bradham, LB: Philadelphia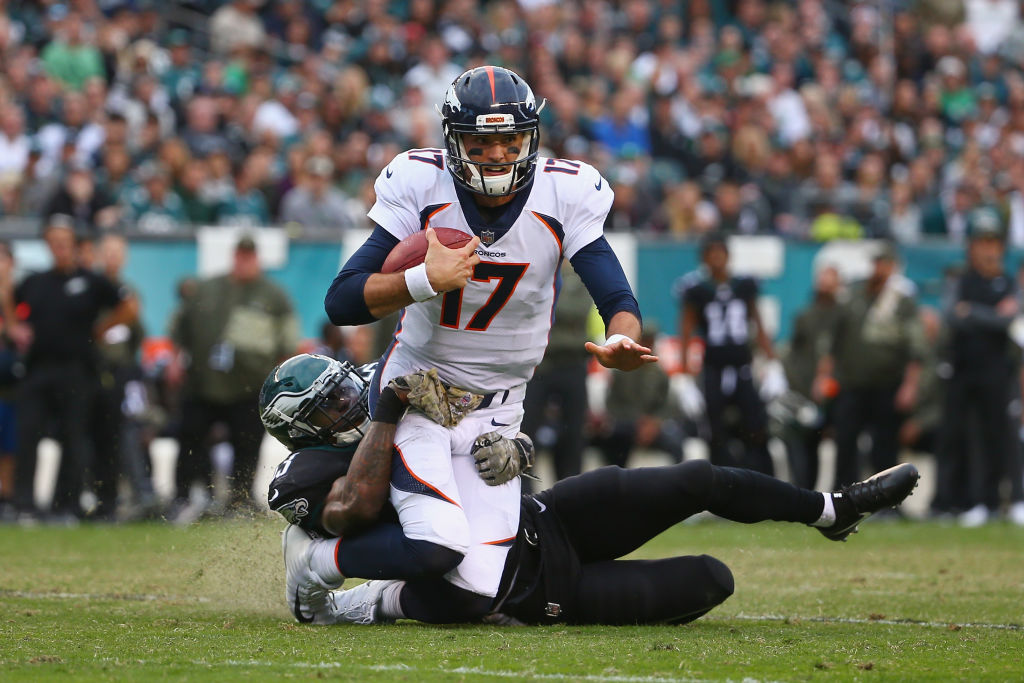 Coming off an incredible 2017 season, Nigel Bradham has been a stellar linebacker with 88 combined tackles, including a sack and fumble/fumble recovery. It's unclear if the Eagles will sign him to a good contract again, because of the fact that there are at least three other players up for free agency as well in 2018.
That being said, the lack of need in linebackers across the league also makes it so there isn't really anywhere else that would be the right fit. Add to that, he's also the best of Philadelphia's free agents. It's highly likely that he will stay in Philadelphia for at least one more year. He might be able to to get more out of his contract if he continues to be a decisive force through the playoffs.
Next: Seattle desperately needs this player.
13. Ja'Wuan James, OL: Seattle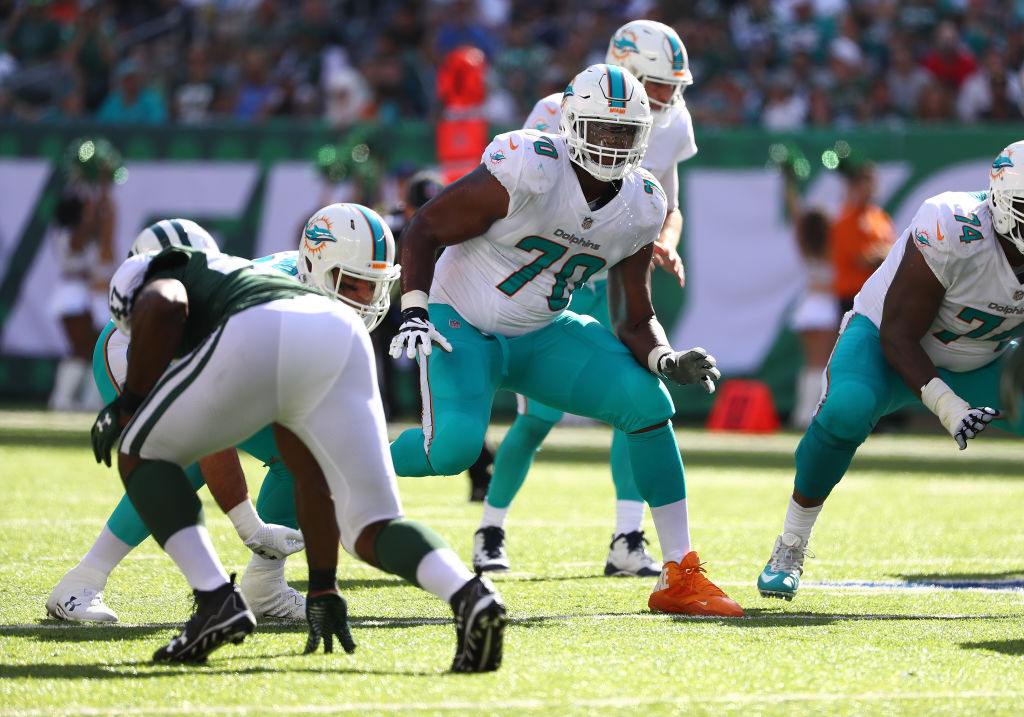 The Dolphins had one of the worst offensive lines in the whole league, but that has very little to do with Ja'Wuan James. James had a groin injury earlier in the season that landed him on injured reserve. During his time as a healthy player, he was one of the better pass protectors in the league, and he is still pretty young.
Seattle would be the best fit for James, as they desperately need an offensive line to protect Russell Wilson. However, even though that would be a great fit for James, the Seattle office has made it pretty clear that their focus is not on improving the offensive line anytime soon. So it's a stretch to say he'll be leaving Miami, especially given their needs right now.
Next: He's the number 12 quarterback as well.
12. Kirk Cousins, QB: Cleveland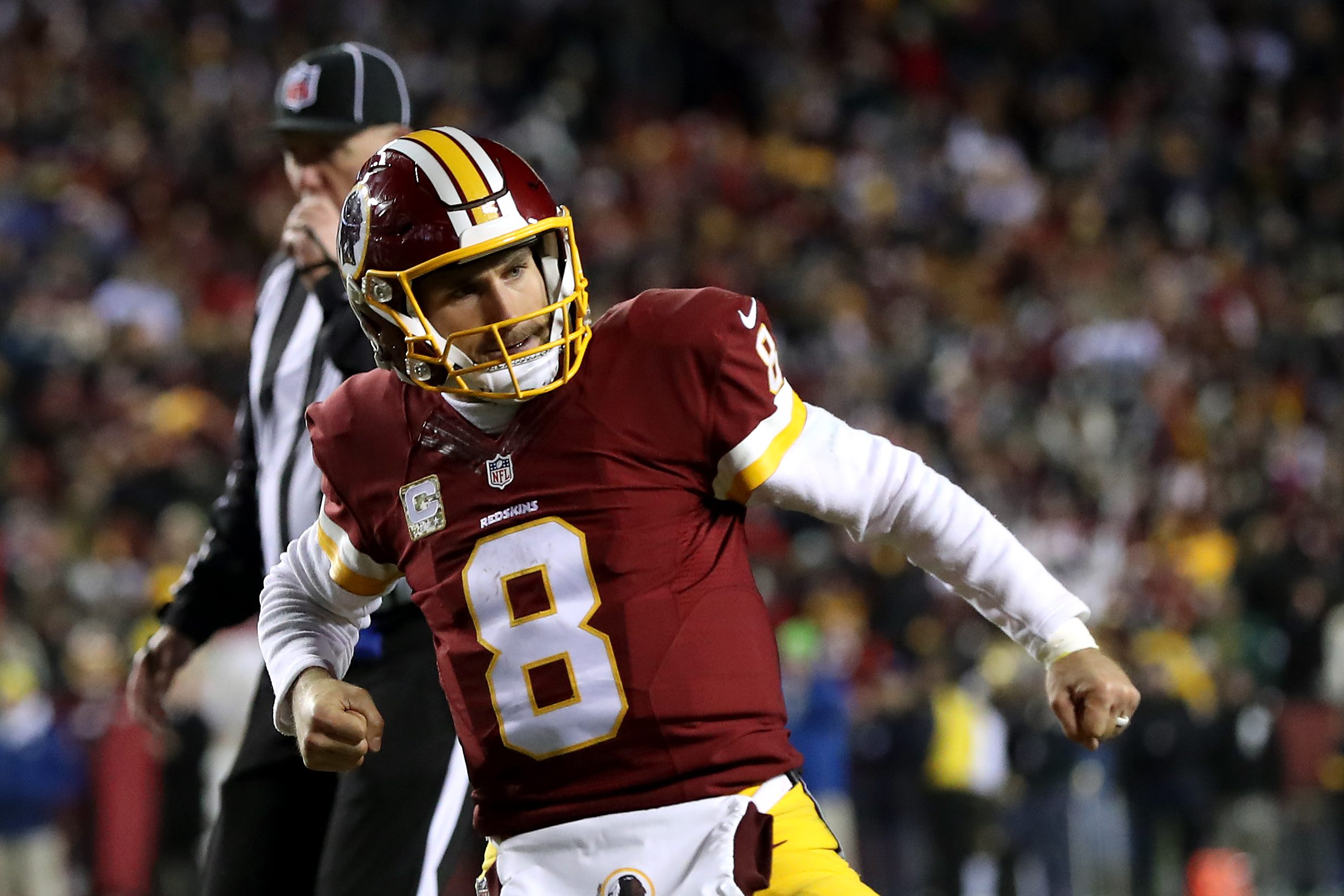 Cousins is one of the most frustrating players in the NFL. He can play like a rock star one moment, and falter like a preschooler the next. Nevertheless, he still ranks in the top 15 quarterbacks in the league, and at 29, he is still relatively young compared to other veteran quarterbacks.
The Cleveland Browns have a lot of capital in both draft position and cap space. That capital would be well-utilized in acquiring Cousins. Even though they do have the pick of the litter when it comes to fresh quarterbacks next year, the Browns have been notoriously terrible with their draft picks. Adding Cousins to the roster would provide some much-needed stability in the quarterback position.
Next: This player would be a great compliment to a new system.
11. Jarvis Landry, WR: San Francisco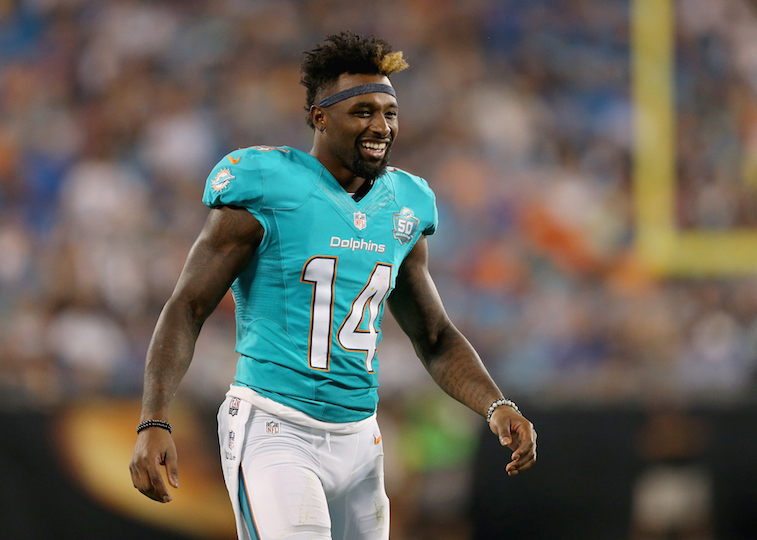 Landry has already expressed interest in going "elsewhere," as his rookie contract is set to expire this year. He says that he wants to stay with Miami, but is willing to move if it means he'll be successful. Landry is an excellent wide receiver. He just needs to find a system that works with him.
The 49ers would be an incredible fit for Landry, as they try to create a new system around Jimmy Garoppolo. Combine these two talents, and you're bound to have fireworks on the field. Granted, San Francisco could take advantage of a losing season and draft a good wide receiver. But, a veteran would be a better fit for Garoppolo while they're building this new team.
Next: This player wants to go back to his old team.
10. Sheldon Richardson, DI: New York Jets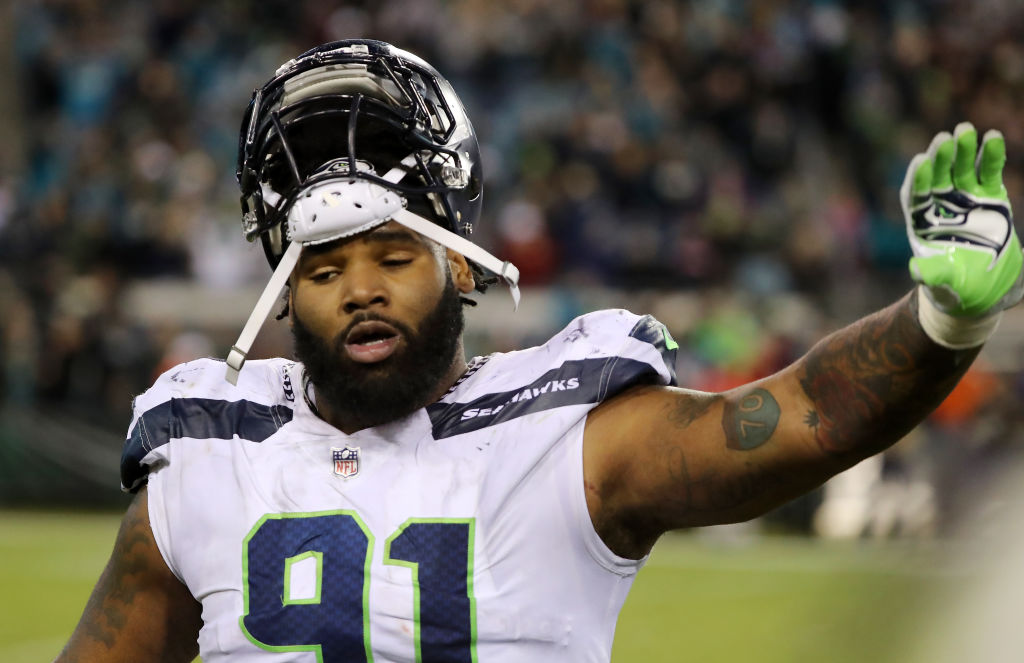 Seattle has an extremely talented defensive lineman in Sheldon Richardson. His ability to pass rush and perform run defense makes him an outstanding defender. Seattle has always possessed a powerful defense since Pete Carroll and John Schneider started working together. But with the free agency season upon us, there could be other fits for that position altogether.
According to reports, Sheldon Richardson has expressed interest in returning to the New York Jets, and apparently that feeling is mutual. If the Seahawks don't make a play for him in the free agency, he will very likely end up back in New York.
Next: He leads the NFL in this key statistic. 
9. Lamarcus Joyner, FS: Atlanta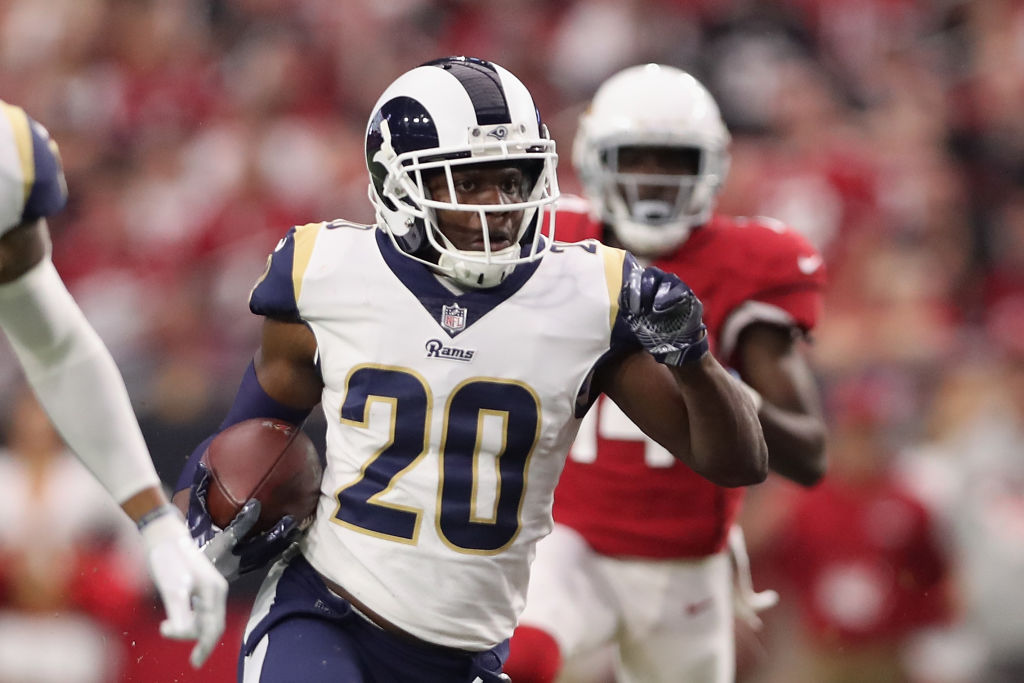 Joyner had an incredible season with the Los Angeles Rams. At free safety, he led the NFL's free safeties in passer rating in his coverage area, at 22.7 on 22 targets. Of those 22 targets, three turned into interceptions. Even with those outstanding stats, Joyner is still up in the air for where he might land in 2018.
If the Rams choose to head in another direction (unlikely), Joyner will be the best fit for a position with the Atlanta Falcons. The Falcons will already be looking to fill that position with their first-round draft pick. However, it would benefit them to lock that position up with Joyner, mainly because they need to focus on other pressing defense issues.
Next: That Seattle offensive line is abysmal at best, and it needs help.
8. Justin Pugh, G: Seattle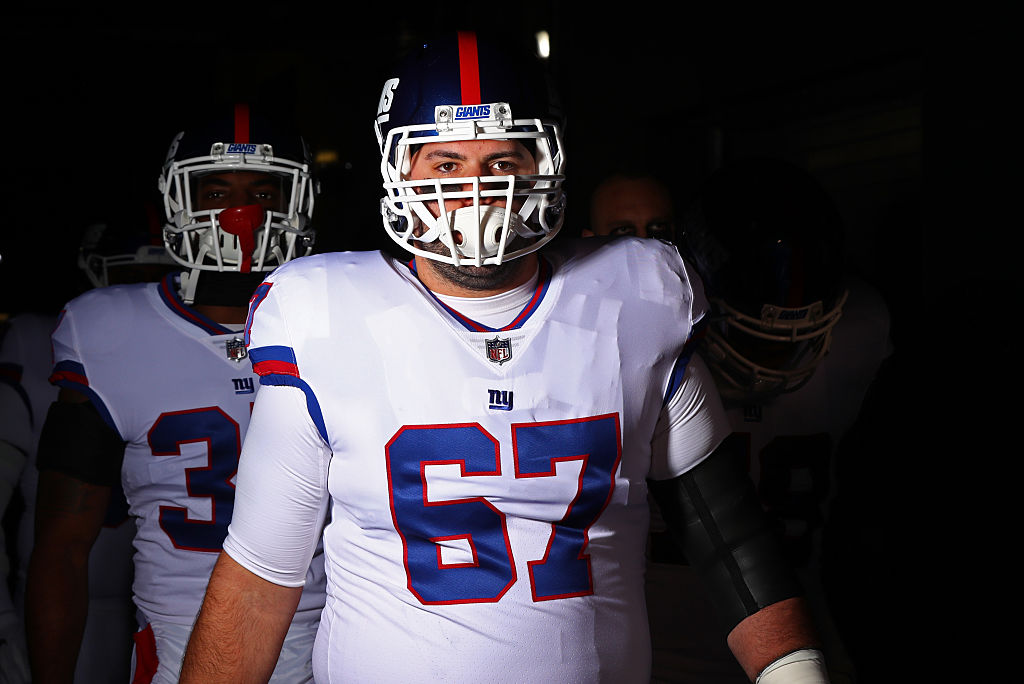 Pugh is arguably one of the best guards in the league. Unfortunately, he had to play right tackle this season due to injuries on the New York Giants offensive line. On top of playing a position he isn't good at, he also had a season-ending back injury. It's likely that the Giants new management won't be resigning him this year, even if Pugh wants to stay.
What would be best is for him to get to a team that desperately needs an offensive line: the Seattle Seahawks. Yes, that is the second time we have brought that up, and we understand that Seattle hasn't put much focus in this area. That being said, if they want to have a winning season again, they're going to need to protect their franchise QB, Russell Wilson.
Next: With other contracts coming up in 2019, it's best to lock this guy down now.
7. Morgan Burnett, SS:  Green Bay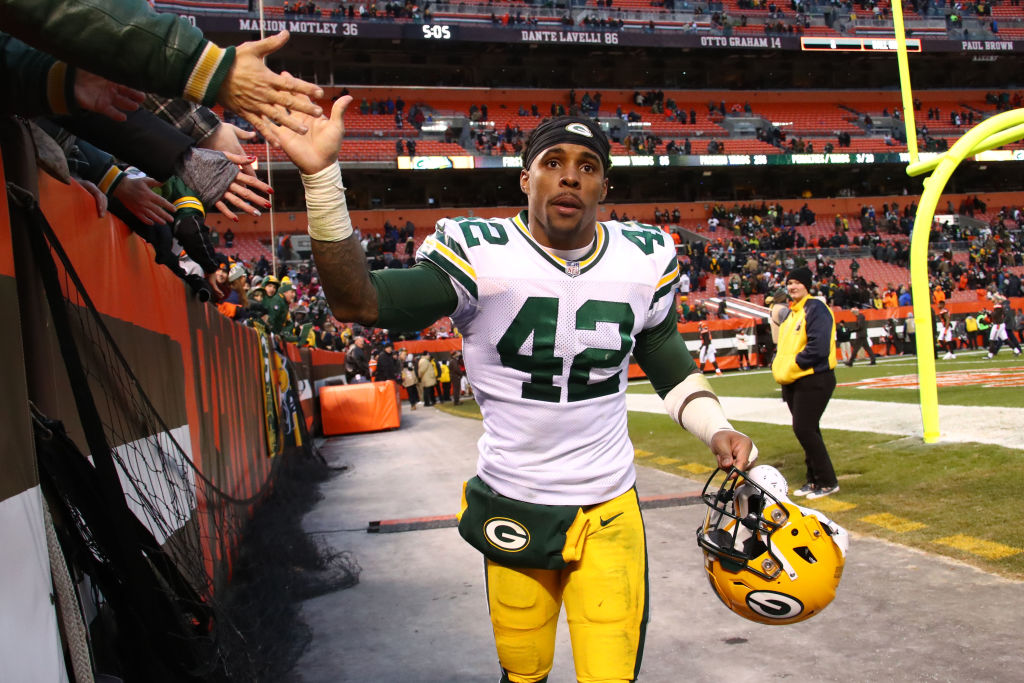 Burnett has been an utterly indispensable player this year for the Green Bay Packers, and it showed when he was injured. There's no way that the Green Bay Packers will give up this incredible small safety. They need to sign him this year, and then make a decision on whether to keep Ha Ha Clinton-Dix when he becomes a free agent in 2019.
Next: The number six free agent isn't going anywhere.
6. Malcolm Butler, CB: New England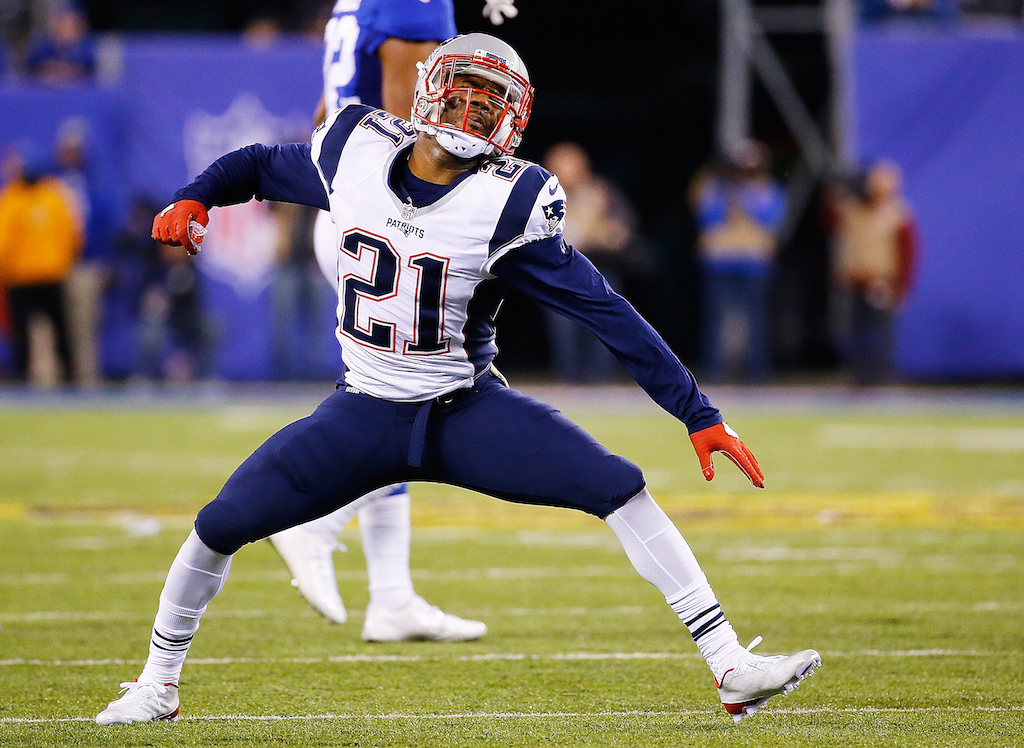 Remember when the Seahawks should have given the ball to Beast Mode for the easy walk-in win in the Super Bowl, and instead, they thought it would be a good idea to pass? Well, Malcolm Butler was the one who ruined that play. He isn't going anywhere, and is easily one of the best corners in the entire league. Nevertheless, he is the number six free agent going into 2018.
Next: He's possibly their most valuable pick up ever.
5. Jimmy Garoppolo, QB: San Francisco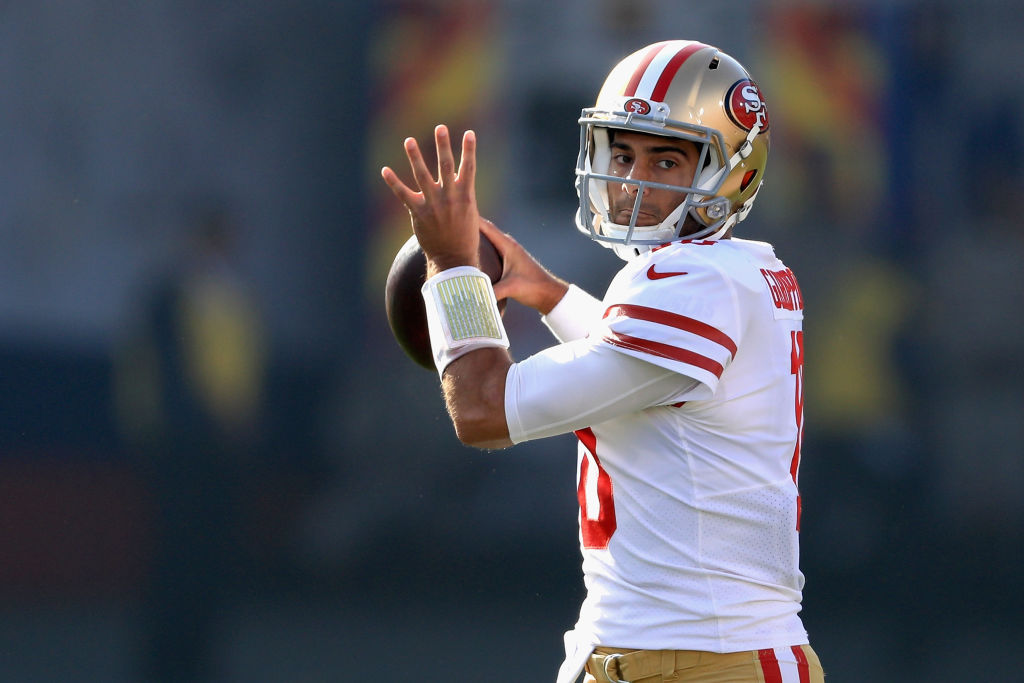 It would be undeniably stupid for San Francisco to part ways with Jimmy Garoppolo. He has been a lightning rod for their offense since he joined their system. If the 49ers are able to get something in receiver department, Jimmy Garoppolo will be a force to be reckoned with next season. So, here's another player that isn't going anywhere.
Next: Would this legend leave his team?
4. Drew Brees, QB: New Orleans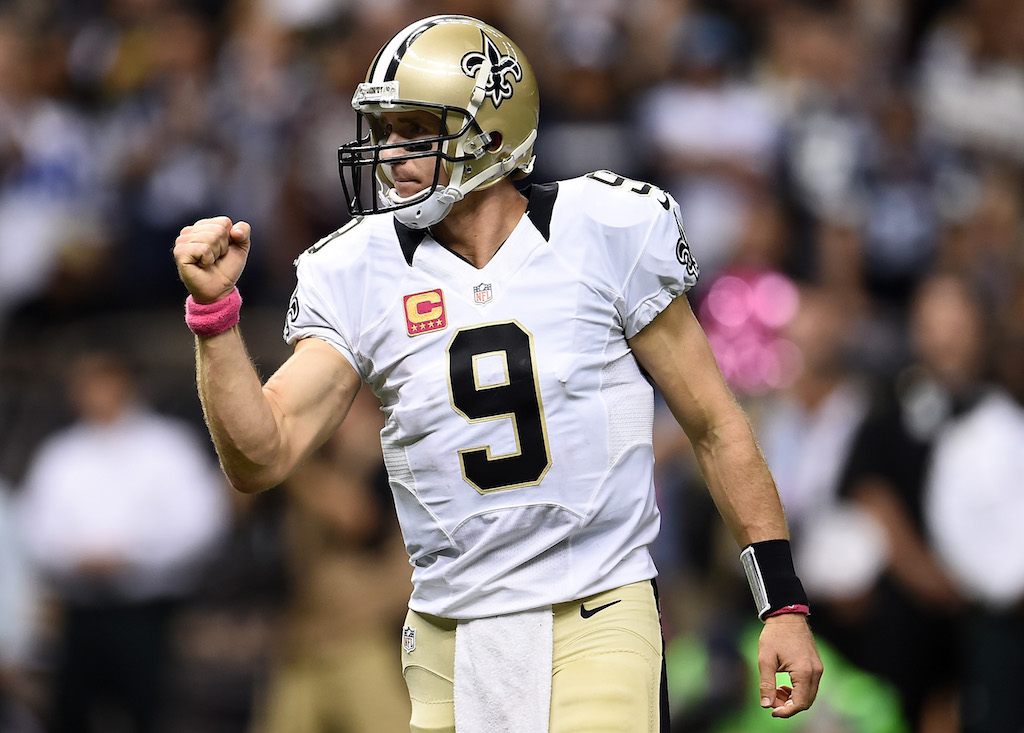 Surprising or not, Drew Brees' contract has a termination clause that comes up this year. Now, Drew Brees is a hometown hero, and every person in Louisiana worships the ground he walks on. The same could be said about his contemporary, Brett Favre, and he still ended up leaving Green Bay at the end of his career. On top of that, Drew Brees saw his first signs of decline in 2017, and doesn't likely have many years of elite play left.
If the termination clause is activated after this season, then he could go anywhere. The only thing is that the Saints are having a great season, and are making a run at the Super Bowl. If they were to part ways with Brees now, it would be a very odd thing to do.
Next: This guard may have priced himself out of his own team.
3. Andrew Norwell, LG: Denver
Andrew Norwell has been a key player in building the Carolina offense. He is easily the best guard in the league, but that level of talent can actually hamper you when it comes to re-signing with your own team. Because of Norwell's talent, he may have accidentally priced himself out of his position. Carolina has very little cap space to work with, and the future of the franchise is still very shaky.
The Denver Broncos might be the likely team that Norwell ends up with if he is released from Carolina. Denver will likely use their high draft picks to acquire a fresh quarterback. They also have a lot of work to do with their offensive line and they could use a talented veteran, like Norwell, to build on. Plus, Denver has a lot of cap space to work with.
Next: The best defensive end in the league.
2. DeMarcus Lawrence, ED: San Francisco
DeMarcus Lawrence is the best defensive end in the league and he knows it. He finished the season with 14.5 sacks, and is one of the leading pass rushers and run blockers in the NFL. DeMarcus wants to stay with Dallas and it seems they want him to stay as well. However, if Dallas were to do that, it would cost around $17 million to keep him with a franchise tag. Dallas only has an estimated $18 million in cap space for the 2018 season. On top of that limited cap space, they also have 17 other players that are going to free agency this year. 
If Dallas doesn't pull out that franchise tag, the most likely fit would be San Francisco. The 49ers have an estimated $116 million in cap space to work with. On top of that, they have situated themselves into a pretty powerful position for next season if they play their cards right. DeMarcus Lawrence may be a great fit for San Francisco to really bolster their defense.
Next: Could the number one free agent leave his team? It all comes down to the money.
1. Le'Veon Bell, RB: Indianapolis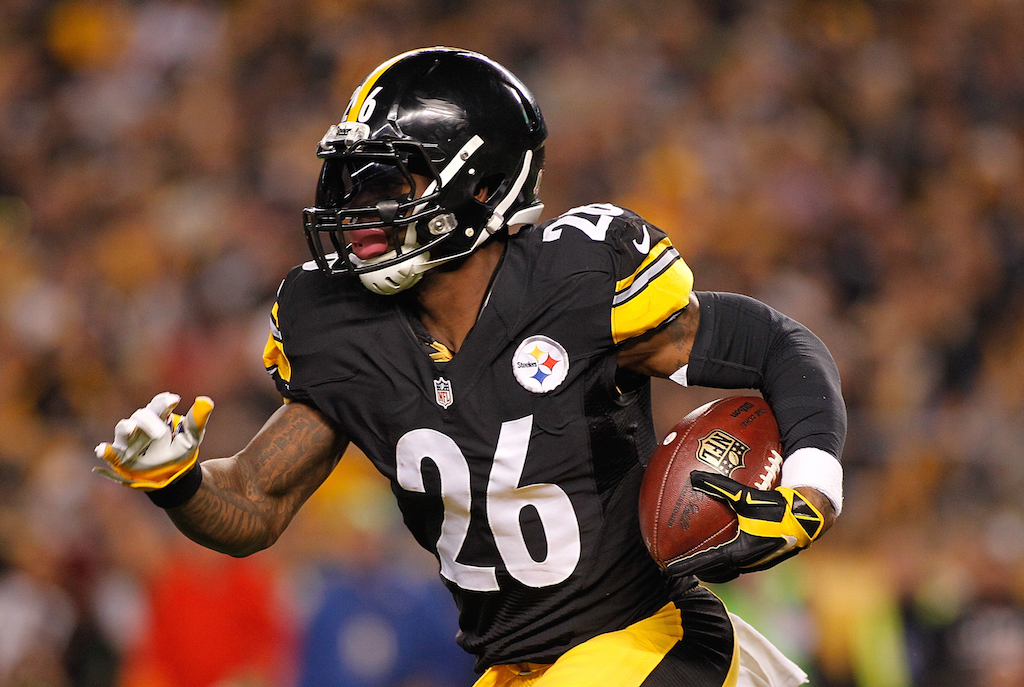 Hands down, the best free agent running back for 2018 is Le'Veon Bell, and he has options when it comes to where he wants to end up. It is likely he could stay with the Pittsburg Steelers, but there are a few other fits that could work as well.
As with any team that may be trying to court Bell, the Colts have a lot of cap space to work with: Roughly $61 million.  The Colts really need help rounding out their offense with a good running back. Frank Gore has been a great player for the Colts, but there's no telling how much is left in his engine. Combined with an offense that will hopefully return franchise QB Andrew Luck next season, and the Colts become an intriguing destination for the star running back.