10 Biggest Surprises of the 2016 NFL Season So Far
The National Football League continues to grow in popularity, partially because anything can happen on any given Sunday. After four weeks of action, it is clear that the 2016 season is will be full of surprises. Surprises in the NFL come in all forms. Weak teams surprise us and strong teams disappoint us; players perform at shockingly high levels; and, of course, countless upsets shock us. After digesting the first month of the regular season, here is our take on the biggest surprises of the 2016 NFL season thus far.
1. Jimmy Graham looks like the game-changer he once was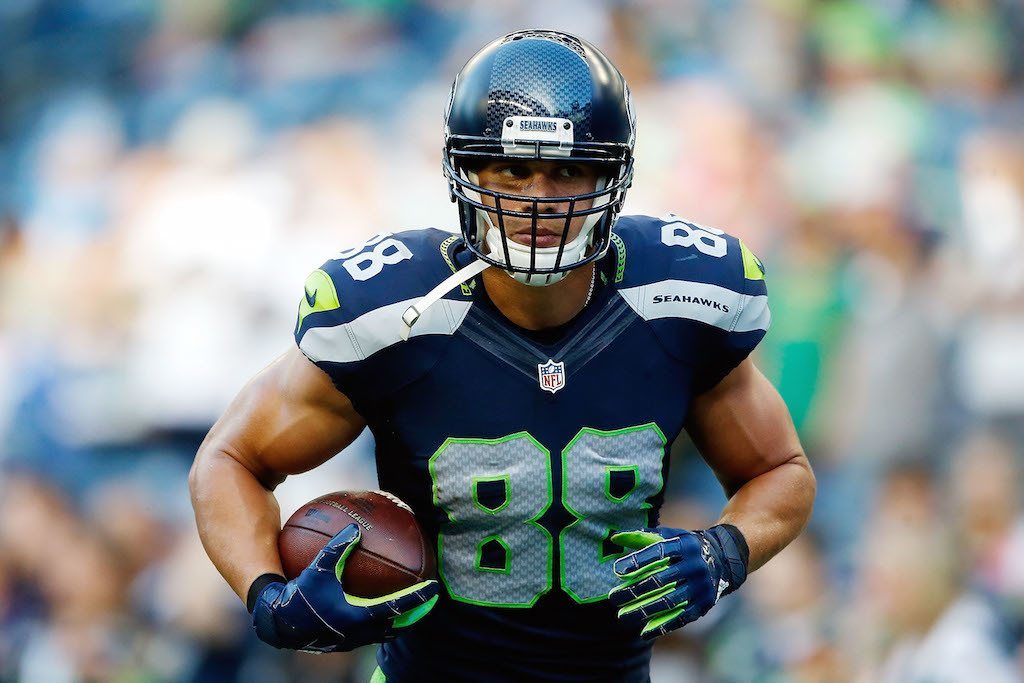 During his time with the Saints, Jimmy Graham looked nearly unstoppable. From 2011–14, the former college basketball player caught 355 passes for 4,396 yards and 46 touchdowns. It surprised many when New Orleans willingly parted with Graham with numbers like that. However, the Seattle Seahawks' offer of a first-round draft pick and All-Pro center Max Unger was too much to pass up.
In his first season in Seattle, Graham wasn't nearly as impactful as he was with the Saints. It seemed like his skill set (great receiver, average blocker) wasn't a good fit for Seattle's run-oriented offensive scheme. This offseason, rumors even floated around that he was being shopped on the trade market.
After four games, Graham put to rest any concerns about his future in Seattle. He proved he is completely healthy (he suffered a ruptured patellar tendon injury late in the 2015 season). In Week 4, the 6-foot-7, 265-pounder became the first tight end in Seahawks history to record back-to-back 100-yard receiving games. As Graham's rapport continues to build with quarterback Russell Wilson, the Seahawks' offense will be incredibly difficult to contain.
2. Matt Ryan emerges as the early MVP frontrunner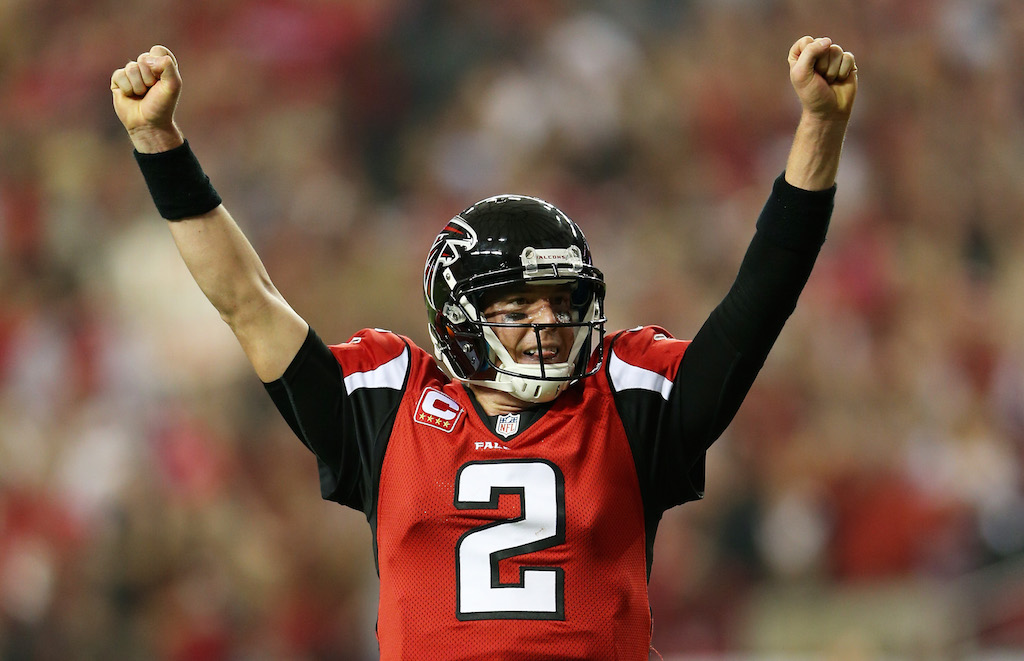 Matt Ryan faced a great deal of scrutiny this offseason, and the 31-year-old quarterback responded by silencing all of his critics by playing at an MVP-caliber level during the first month of the season. The former Boston College signal caller led the Atlanta Falcons to a 3-1 start while completing 72.1% of his passes for 1,473 yards, 11 touchdowns, two interceptions, and an astronomical quarterback rating of 126.3.
Ryan and the Falcons will face a tough test against the Denver Broncos in Week 5. But, regardless of the results, the nine-year NFL veteran's future in Atlanta is no longer in question.
3. The Carolina Panthers look like a mediocre team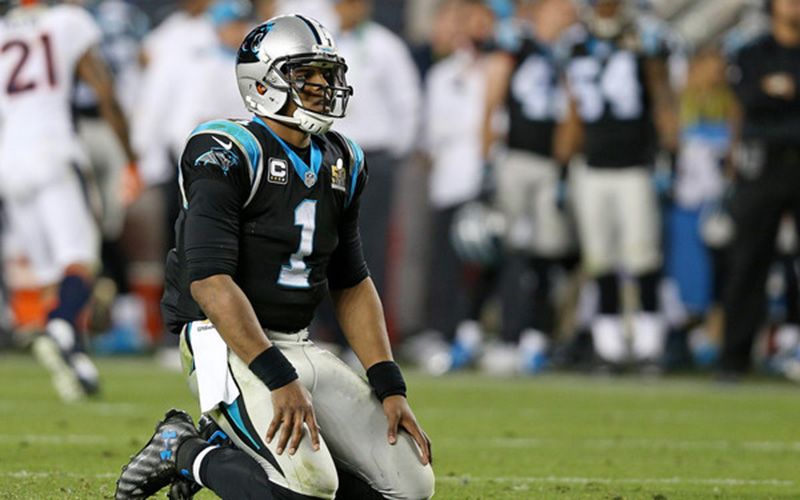 All we really need to say here is that the Carolina Panthers already lost more games this season than they did during the entire 2015 season (including Super Bowl 50). Carolina's failure to address their offensive line issues resulted in reigning NFL MVP Cam Newton taking a serious beating. Additionally, the loss of cornerback Josh Norman appears to be a much bigger deal than anyone expected. With Newton potentially missing time due to the concussion he suffered in Week 4 against the Atlanta Falcons, the Panthers could ultimately wind up missing the postseason altogether in 2016.
4. The Philadelphia Eagles play like a legitimate NFC contender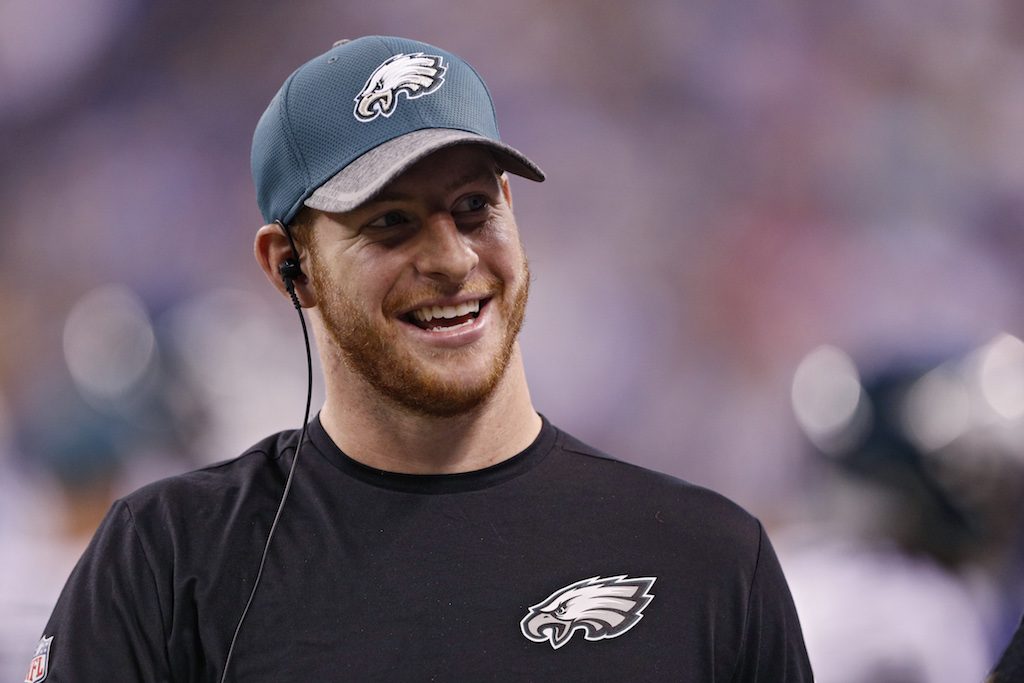 Simply put, nobody expected much out of the Eagles in 2016. In fact, many people thought they were long shots to even finish the year with a winning record. But after the first month of the regular season, it is becoming clear that Philadelphia not only has the ability to compete in every game, they also have everything in place to make a deep postseason run. Rookie quarterback Carson Wentz looks like the real deal, and the Eagles are dominant up front on both sides of the ball. In our eyes, this team is a budding NFC powerhouse.
5. The Minnesota Vikings survive the injury bug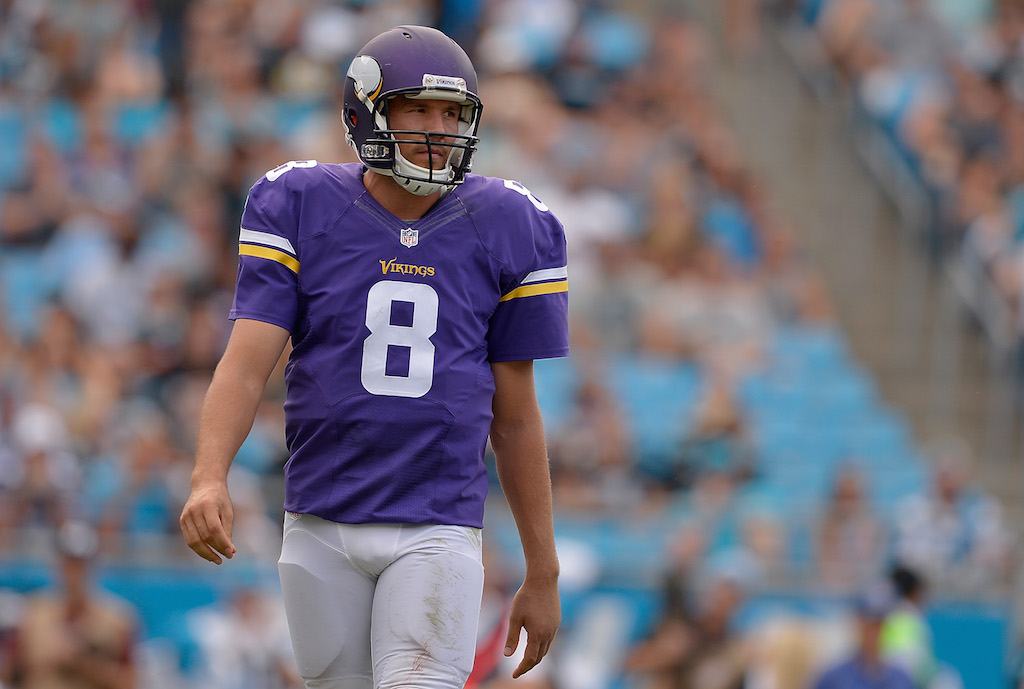 The Minnesota Vikings' success up to this point is truly mind-blowing. Somehow they managed to get off to an undefeated start despite losing quarterback Teddy Bridgewater, running back Adrian Peterson, and left tackle Matt Kalil to season-ending injuries. Their defense is in the same class as teams like the Denver Broncos and Seattle Seahawks; their offense has the potential to get better and better as the season goes on. Make no mistake about it, the Vikings are contenders in the NFC.
6. The Los Angeles Rams' 3-1 start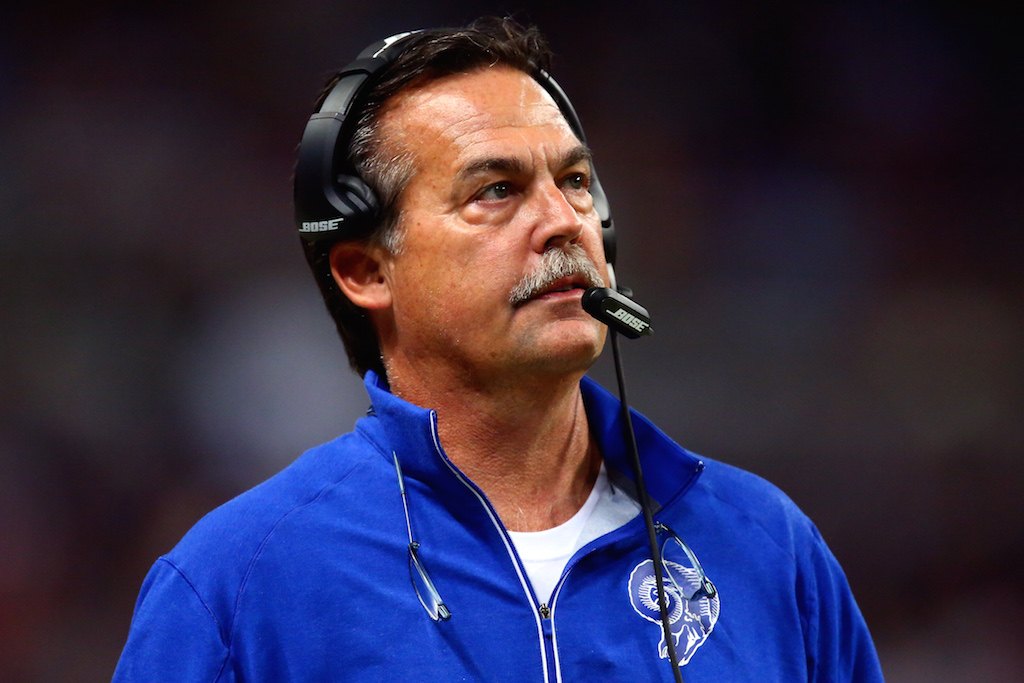 After their embarrassing 28-0 Week 1 loss to the San Francisco 49ers, we thought it was only a matter of weeks until Los Angeles head coach Jeff Fisher lost his job. Instead, his team responded by winning three straight games — two against the Seattle Seahawks and Arizona Cardinals, who were among the top Super Bowl contenders in the league entering the season. The Rams made it clear that they are legitimate playoff contenders in 2016.
7. The Arizona Cardinals' 1-3 start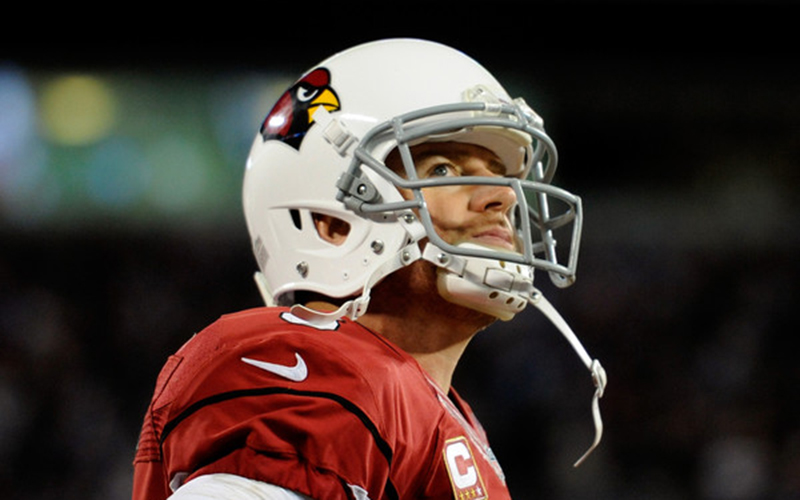 Practically everyone who follows or covers the NFL had high expectations for the Cardinals heading into the 2016 season. On paper, they have a complete roster from top to bottom, experience and explosiveness at nearly every position, and one of the best head coaches in the business. None of that really matters, though, when you consistently turn the ball over. At their current rate, the Cardinals are dangerously close to putting themselves in a situation where every game is a must-win.
8. The Cleveland Browns lead the league in rushing yards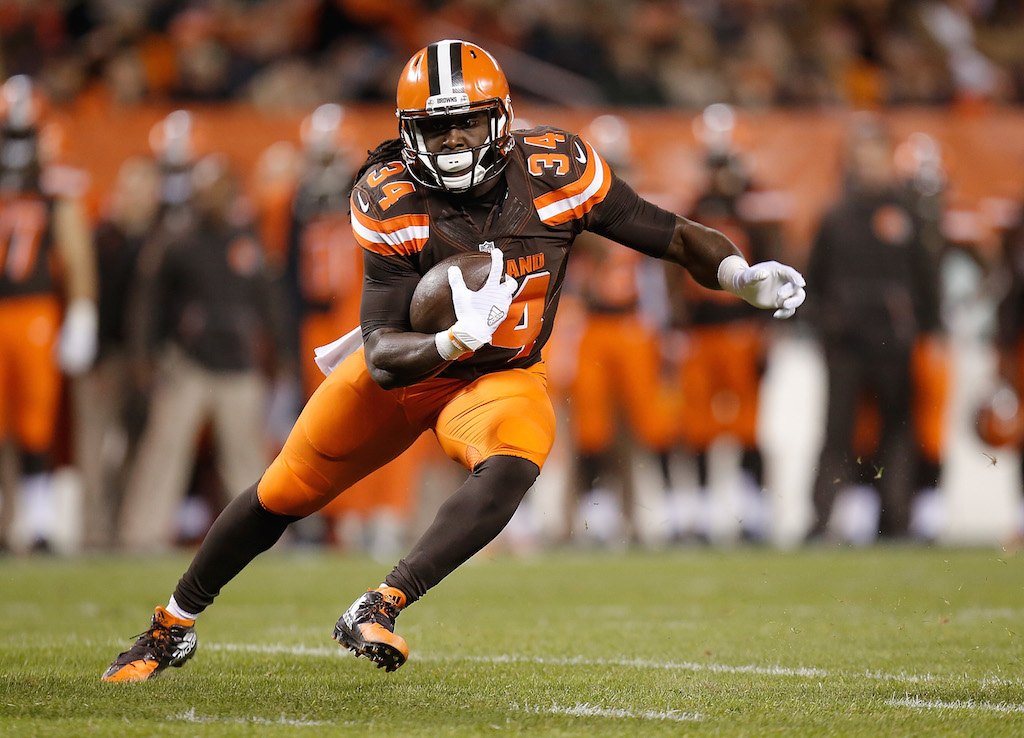 This one may sound like a joke, but it is surprisingly true. The Browns are winless and appear to be well on their way to landing the No. 1 overall pick in the 2017 NFL Draft, yet somehow they lead the league in total rushing yards (597 yards) after four weeks. Third-year pro Isaiah Crowell leads the way with 386 yards and Duke Johnson Jr. added 156 yards. What's even more impressive, though, is that Crowell and Johnson average 6.4 and 6.2 yards per carry, respectively. If the Browns continue to have a strong and dominant rushing attack, it could keep them from posting an 0-16 record in 2016.
9. The Houston Texans' struggle on offense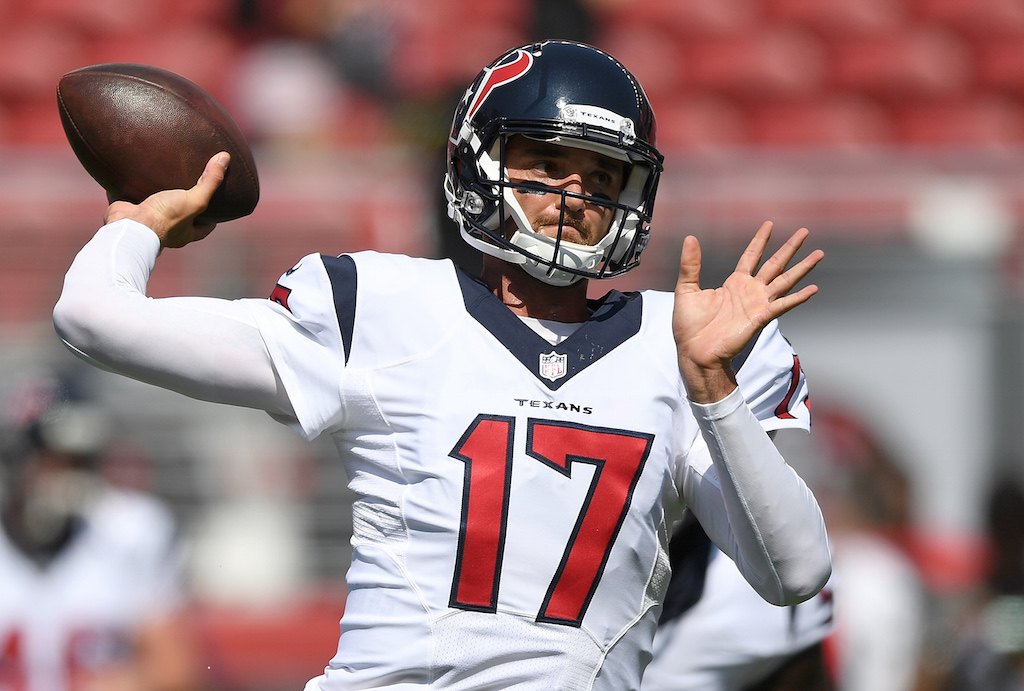 This past offseason, the Texans spent big money and invested several draft picks in an attempt to improve on the offensive side of the ball. After four weeks, it looks like they aren't getting a good return on their investment. The most glaring issue: quarterback Brock Osweiler, who landed a $72 million deal from the team, is mediocre at best so far this season. The 6-foot-7 signal caller has struggled to develop a solid connection with All-Pro wide receiver DeAndre Hopkins, which just doesn't make sense to us. Lamar Miller, another free-agent signee, meets expectations thus far, but until Osweiler improves, the Texans' offense will be no better than it has for the last couple of seasons.
10. Nothing has changed with Dez Bryant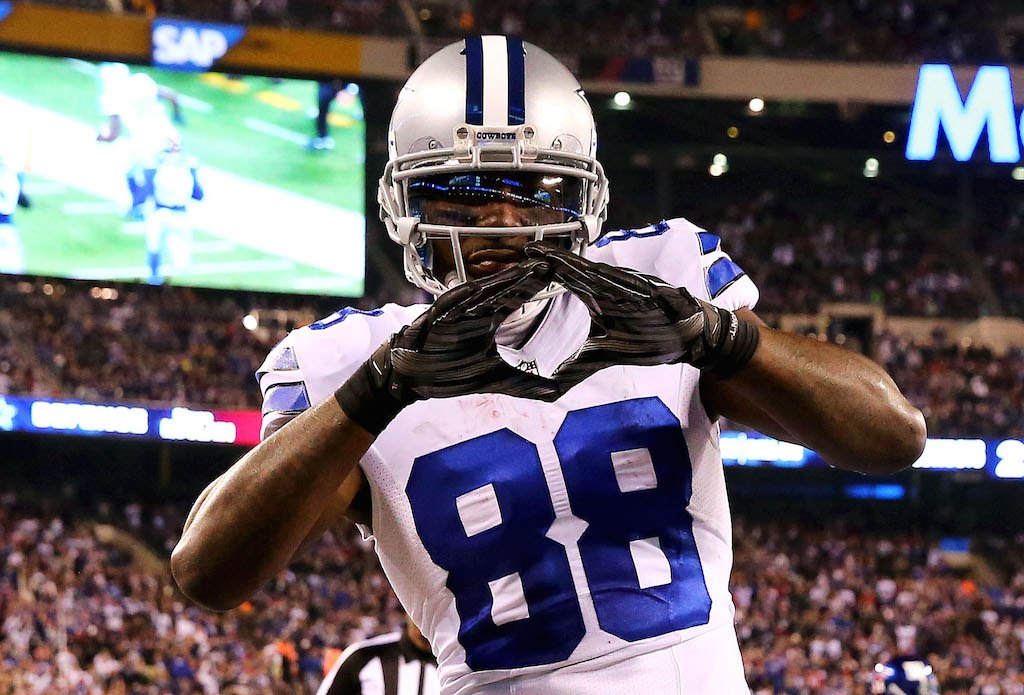 Dez Bryant may feel like he is "America's most hated" after causing yet another unnecessary off-field distraction for the Dallas Cowboys, but as a 27-year-old in his seventh NFL season, it's starting to look like the constant scrutiny he faces is warranted. Reports suggest that Bryant has missed over 20 team meetings (in addition to his habitual tardiness) during his time with the Cowboys, which is completely inexcusable.
Bryant denied this report — on the heels of him going AWOL after suffering a knee injury in Week 3, by the way — but it is becoming clear that he is not the type of player you can trust to build a team around. With the mega-deal he signed last offseason, the Cowboys are stuck with Bryant, for better or worse, for at least two more seasons. It would be sad to see him fail to reach his professional potential due to a lack of maturity.
Statistics courtesy of Pro-Football-Reference and ESPN.