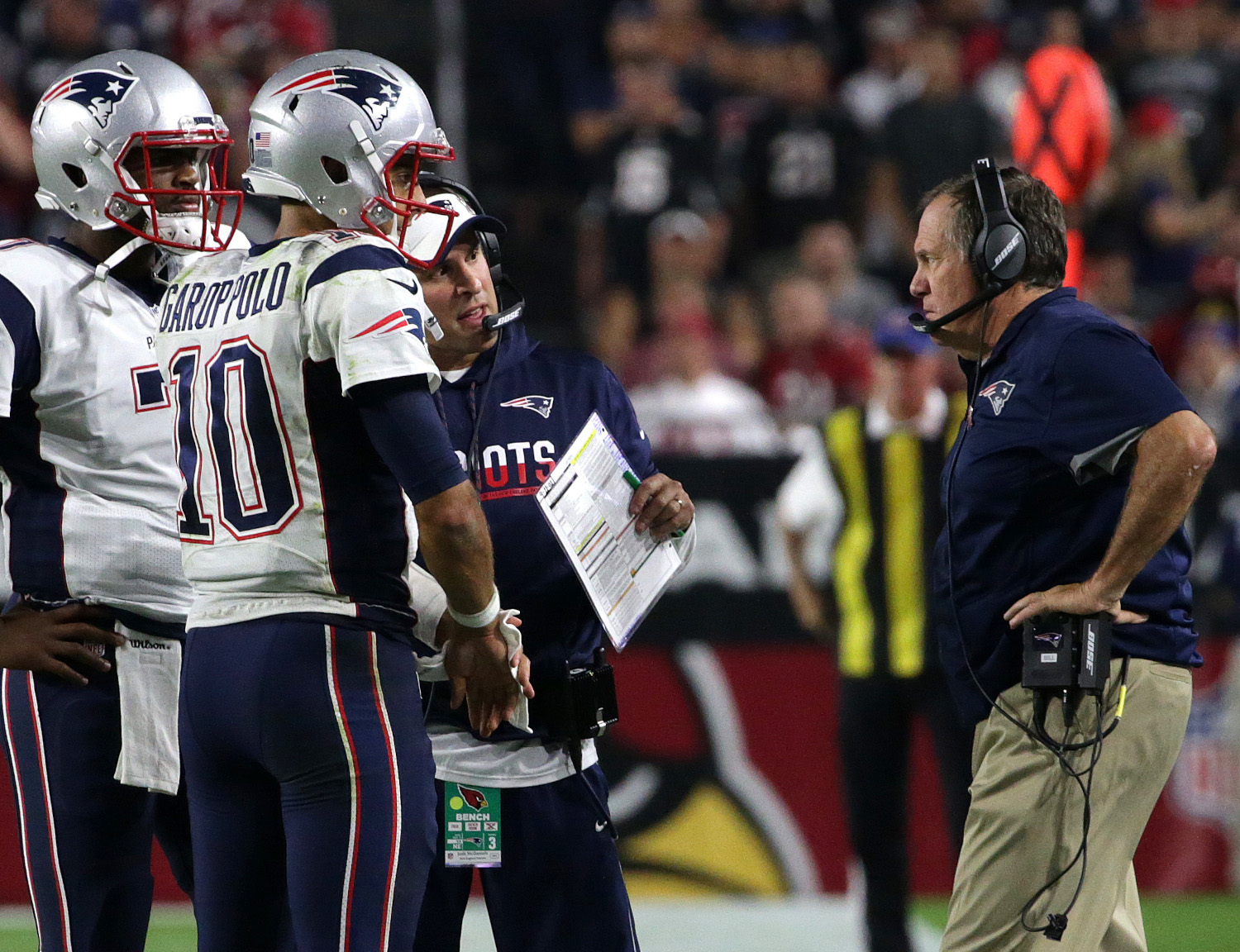 Bill Belichick's 1st-Round Pick Mac Jones a Combination of Business as Usual, Never Before Done
Bill Belichick used the New England Patriots' first-round pick Thursday night to take quarterback Mac Jones. Jones is the first QB Belichick has ever taken in the first round, dating all the way back to his Cleveland days.
Before Thursday night, Bill Belichick had never taken a quarterback in the first round of the NFL draft. That all changed when the New England Patriots used the 15th overall pick to select Alabama quarterback Mac Jones.
Belichick's history of avoiding first-round quarterbacks dates even further back, however. In four years managing the draft with the Cleveland Browns from 1993–95, he never took a quarterback in Round 1, either.
Yet at the same time, drafting Jones continued a trend of Belichick's. Jones is the latest in a long line of Nick Saban-coached players selected by the Patriots head coach, and it's hard to argue with the results in New England. The Patriots have won six Super Bowls and reached the playoffs 17 times in 21 seasons under Belichick. New England is 244–92 in the regular season and 30–11 in the playoffs over that span.
Bill Belichick has picked quarterbacks, just not early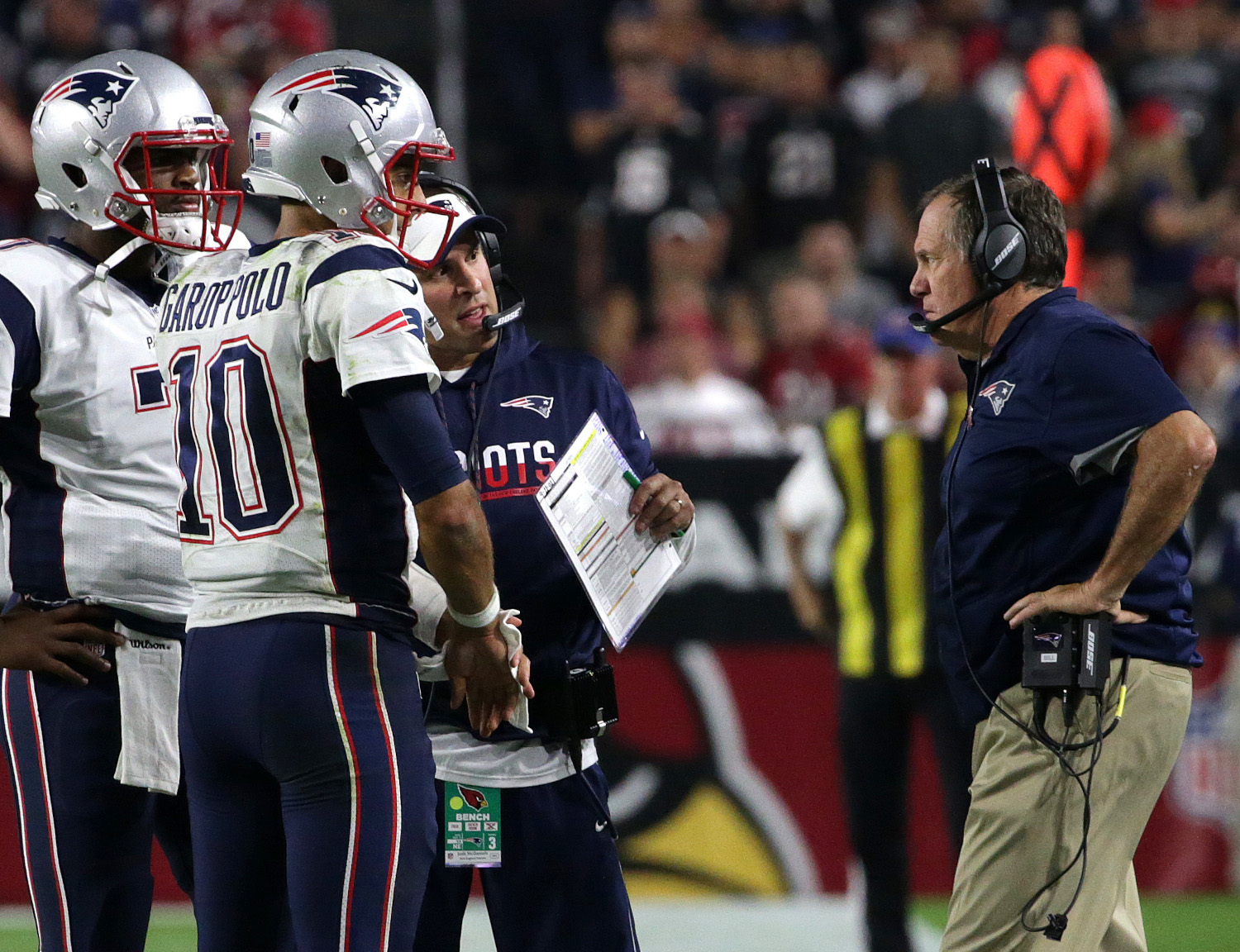 Belichick was hired to coach the Cleveland Browns after helping the New York Giants to their second Super Bowl title in January 1991. Shortly after the 1992 draft, the team's top personnel executive, Ernie Accorsi, resigned. Belichick became the de facto general manager.
During his three years managing the draft in Cleveland, the Browns selected only one quarterback. Belichick took Georgia's Eric Zeier in the third round in 1995. The Browns, by then en route to Baltimore to become the Ravens, fired Belichick after the 1995 season.
Since coming to New England, Belichick has selected 12 quarterbacks. The list includes:
2000: Tom Brady, Michigan, sixth round, 199th overall
2002: Rohan Davey, LSU, fourth round, 117th overall
2003: Kliff Kingsbury, Texas Tech, sixth round, 201st overall
2005: Matt Cassel, USC, seventh round, 230th overall
2008: Kevin O'Connell, San Diego State, third round, 94th overall
2010: Zac Robinson, Oklahoma State, seventh round, 250th overall
2011: Ryan Mallett, Arkansas, third round, 74th overall
2014: Jimmy Garoppolo, Eastern Illinois, second round, 62nd overall
2016: Jacoby Brissett, North Carolina State, third round, 91st overall
2018: Danny Etling, LSU, seventh round, 219th overall
2019: Jarrett Stidham, Auburn, fourth round, 133rd overall
2021: Mac Jones, Alabama, first round, 15th overall
History shows the Patriots did OK with that Brady guy.
Cassel had a solid enough career. He cashed in on a season filling in for an injured Brady in 2008 to land a big free-agent contract with the Kansas City Chiefs. Garoppolo went on to lead the San Francisco 49ers to a Super Bowl appearance just two years ago, but he will soon face competition from Thursday's third overall pick, Trey Lance of North Dakota State.
Jones was a familiar pick for Belichick
As rarely as Belichick selects quarterbacks in the first round, taking Jones Thursday night followed a much more familiar script. That strategy involves taking players from a program run by Nick Saban. Jones is the 11th, according to USA Today.
Saban was Belichick's defensive coordinator in Cleveland from 1991–94, and he left before the 1995 season to take over the program at Michigan State. He later went to LSU and, ultimately, Alabama. (We won't bring up that whole Miami Dolphins … thing.)
Jones isn't even the first Saban quarterback to go to a Belichick team. Rohan Davey played for Saban at LSU, leading the Tigers to a win in the 2002 Sugar Bowl. He then backed up Brady for three seasons and picked up a pair of Super Bowl rings.
Most of the Belichick-Saban crossover is on defense, however. Seven of the 11 such picks made by the Patriots played on that side of the ball.
Bill Belichick's 1st-round pick generates surprising lack of buzz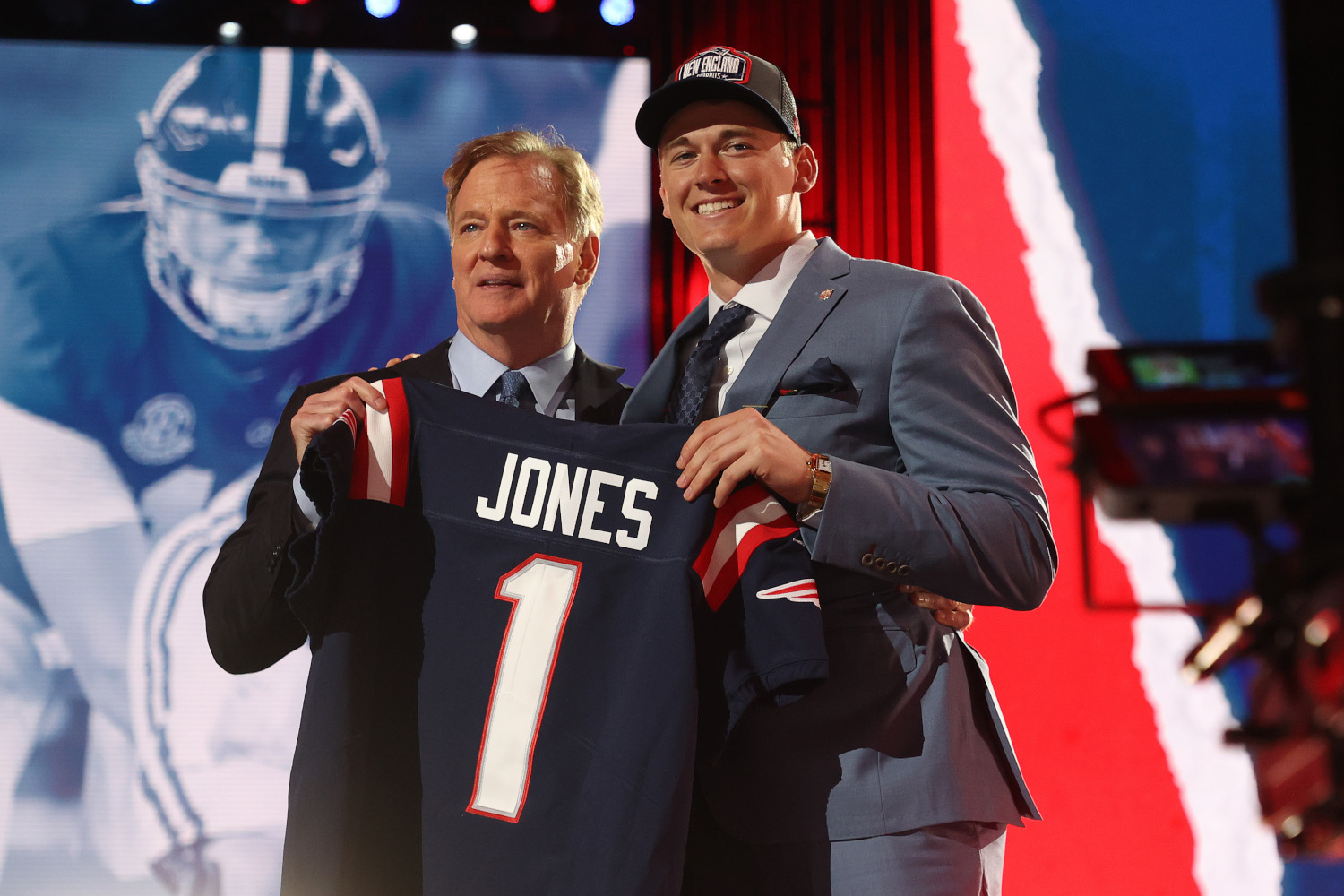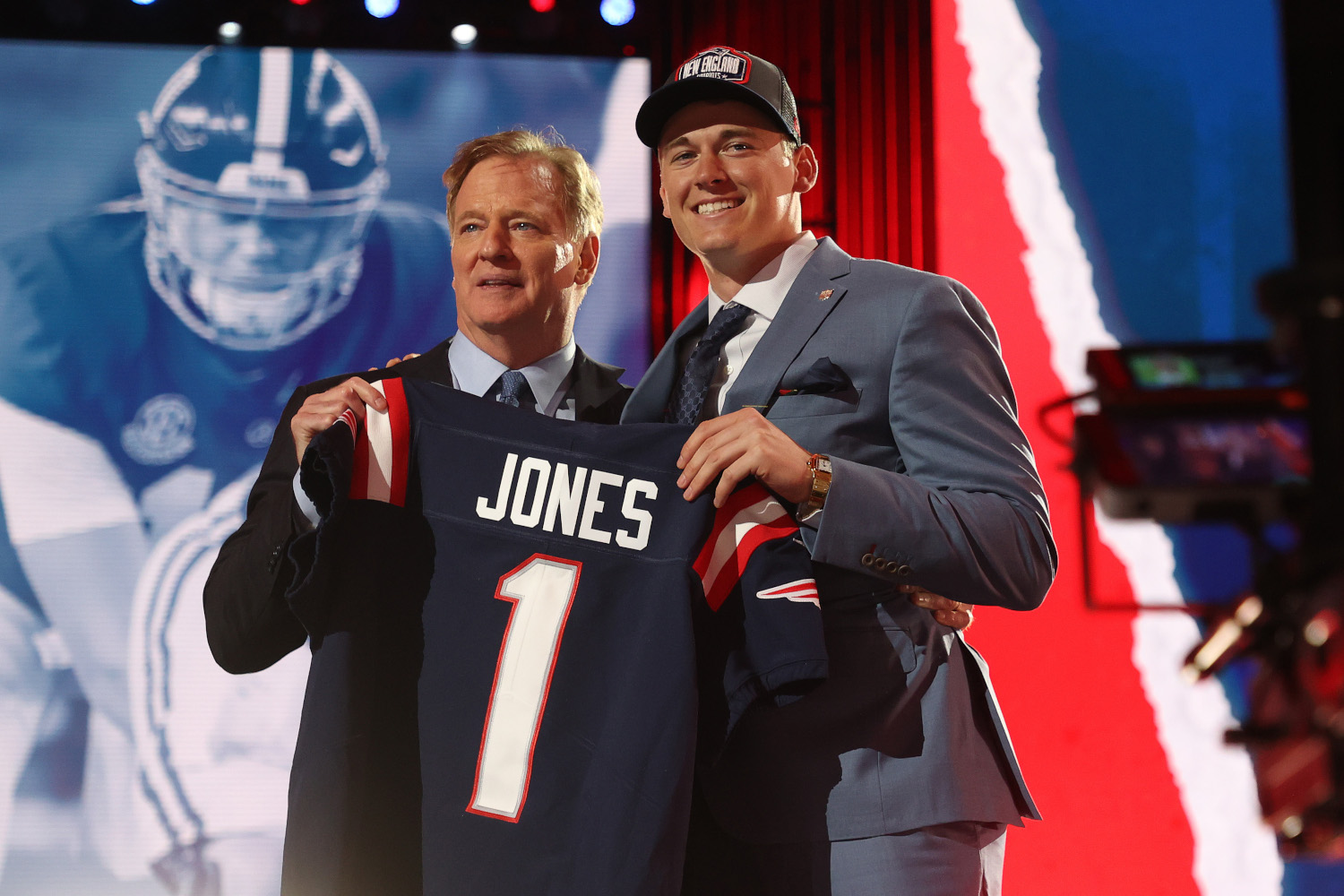 There was a lack of excitement among Patriot fans about the Jones pick, and Boston.com columnist Chad Finn offered a couple of theories about why. After all, Jones is the first quarterback selected in the first round by the New England Patriots since Drew Bledsoe. That was 28 years ago. Jones is the heir apparent, a guy who might play a season behind Cam Newton before emerging as the next quarterback in line.
Ohio State star Justin Fields fell far enough in the draft to have Patriots fans salivating over a potential steal at No. 15. That was before the Chicago Bears maneuvered their way into the 11th spot and nabbed him, so it was close but no cookie for New England.
A more legitimate concern might be that Jones' top two targets at Alabama both came off the board before their quarterback. Jaylen Waddle went to the Miami Dolphins at No. 6. Heisman winner DeVonta Smith was the 10th pick by the Philadelphia Eagles.
In any case, you can scratch "Bill Belichick never takes quarterbacks in the first round" off that list of sure things such as death and taxes.
Draft information courtesy of Pro Football Reference.