Bill Belichick Is a Genius: 10 Big-Name NFL Players He Took a Chance On
The greatest teams in sports are not afraid to move to the beat of their own drum. These organizations remain true to themselves; they trust their system and believe in the process that allows them to achieve sustained success. In the NFL, no one does this quite like Bill Belichick and the Pats.
In the New England Patriots, the Hooded One has built a well-oiled machine, featuring players who "do their job" and know how to fall in line behind their head coach. With Belichick, emotion is not part of the equation. If he thinks getting rid of a big-name player is what's best for the team, you better believe he'll do it. The same, as it turns out, goes for his willingness to take chances on players with personal baggage.
When it comes to the latter, these 10 players stand out among the rest.
1. Michael Floyd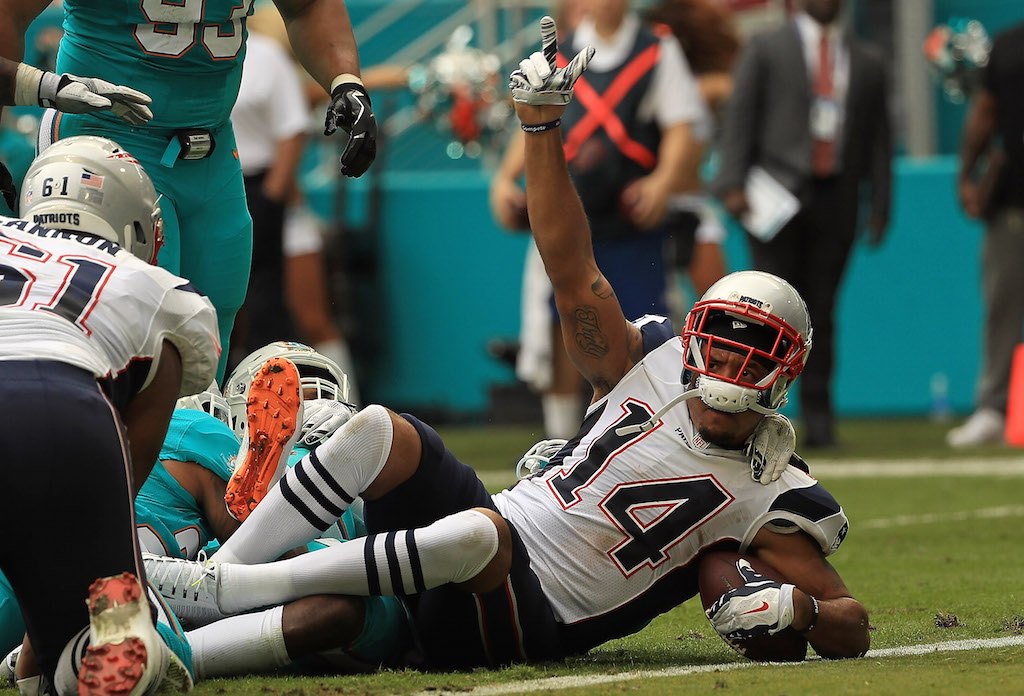 Despite sporting an 11-2 record at the time, the Patriots spent much of the 2016 season in need of a big-bodied receiver. Fortunately for them, they were able to claim Michael Floyd — 6-foot-3, 220 pounds — off waivers after the Arizona Cardinals released him. There's just one caveat: This signing occurred just three days after Floyd was arrested for a DUI (Full disclosure: This wasn't the first time).
Said Belichick of the decision to sign Floyd: "We're aware of the situation that came up earlier in the week. We'll let that legal situation play itself out. We'll see how it goes. It's a player we haven't had before. We look forward to working with him."
Floyd played just two games in a Patriots uniform, finishing with four catches for 42 yards and a touchdown. Oddly enough, he still earned himself a Super Bowl ring.
2. Brandon Browner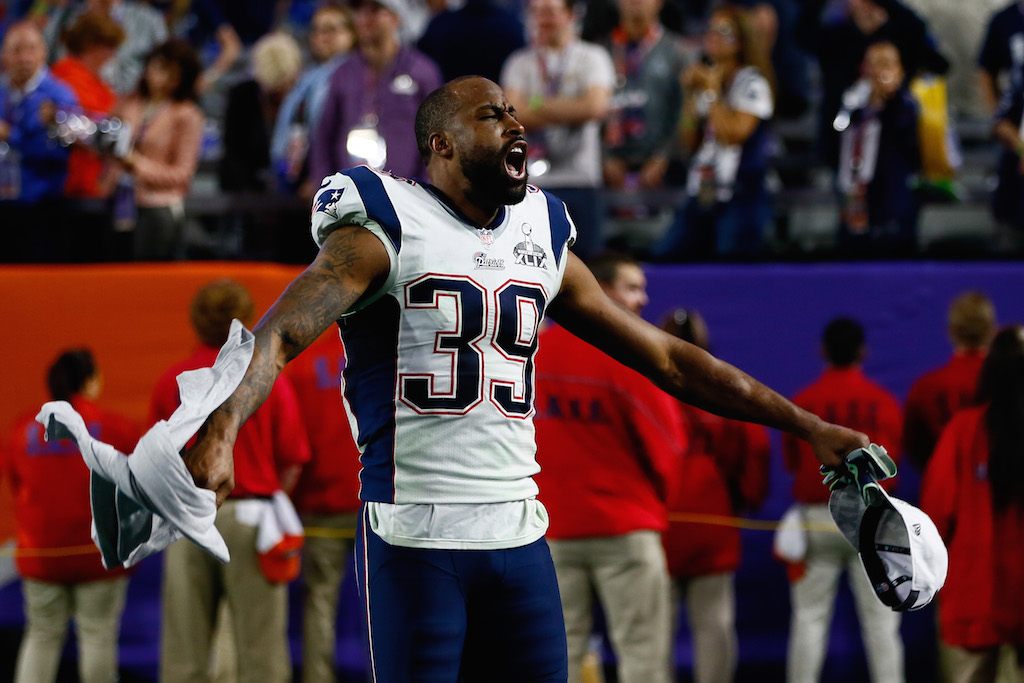 Although cornerback Brandon Browner was scheduled to miss the first four games of the 2014 season for violating the NFL's substance-abuse policy, the New England Patriots decided he was worth the risk, signing him to a three-year, $17 million contract.
In the end, due to the suspension and an injury, Browner didn't make his Patriots debut until Week. 7. Still, he was a welcome addition to the secondary and played a vital role in New England's eventual Super Bowl run. Of course, that didn't stop Belichick and company from cutting ties with the defensive back, as the organization didn't pick up his option in the offseason.
3. LeGarrette Blount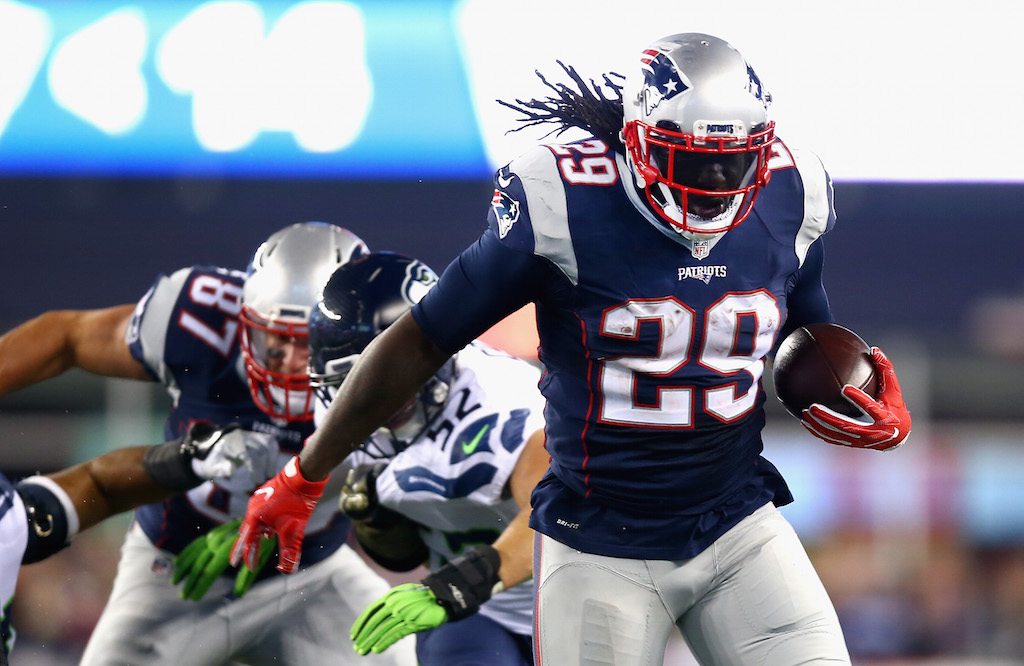 LeGarrette Blount is far from a model citizen. He's punched both opponents and teammates; received a suspension for marijuana possession; and been cut by a team, the Pittsburgh Steelers, for walking off the field before the end of a Monday Night Football game. Yet, through all the drama (mostly his own doing), he's consistently found a home with the New England Patriots.
This mutual understanding between player and team has managed to work out for all parties involved. Blount has won two Super Bowls with the Pats. In 2016, he had the best season of his career, rushing for 1,161 yards and a league-leading 18 rushing touchdowns. It's hard to imagine this happening anywhere but New England.
4. Corey Dillon
After seven productive seasons with the Cincinnati Bengals, Corey Dillon was ready for a change of scenery. No longer the focal point of the team's offense, the Pro Bowl running back took issue with his lack of touches, and pushed for a trade. Dillon got what he wanted, when the Pats acquired him for a 2004 second-round pick (No. 56 overall).
Dillon spent three years with the Patriots and amassed a total of 3,180 rushing yards and 37 rushing scores. He also put together arguably the best season of his career in 2014, rushing for 1,635 yards and 12 scores while averaging 109 rushing yards per game. Dillon capped off that unbelievable season by helping the Pats defeat the Philadelphia Eagles in Super Bowl XXXIX.
5. Albert Haynesworth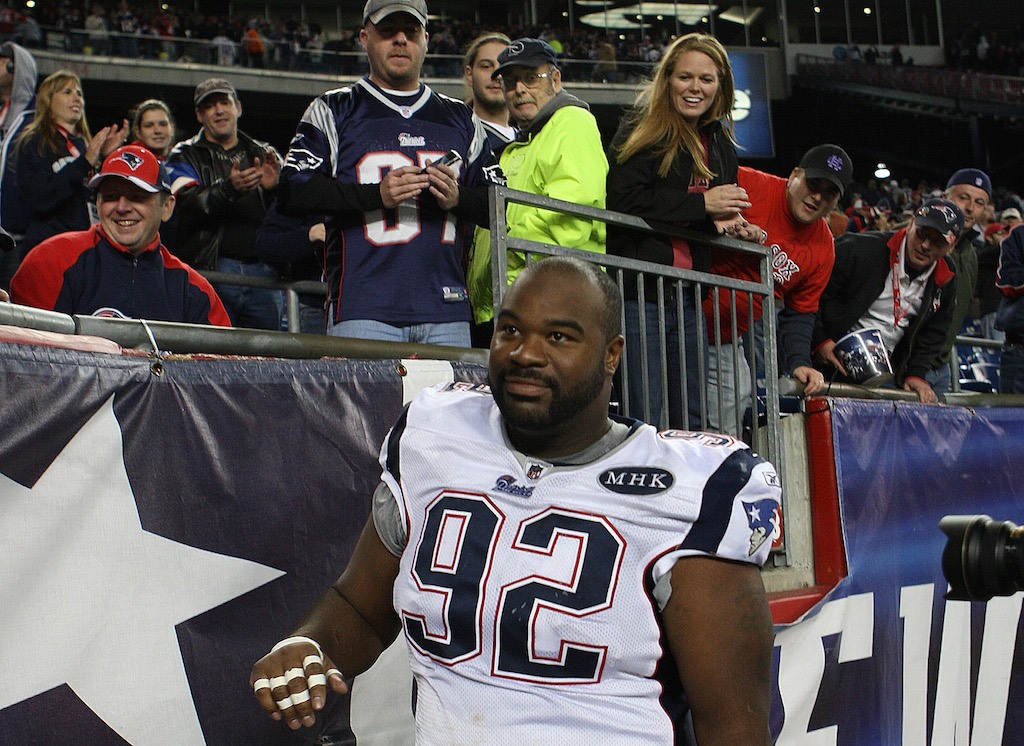 The opposite of "happily ever after" is the best way to describe Albert Haynesworth's time with the Washington Redskins. During his brief tenure with the club, the two-time Pro Bowler consistently skipped workouts, clashed with head coach Mike Shanahan (leading to his suspension for the final four games of the 2010 season), and received a charge for two separate off-field incidents during the 2011 offseason.
Still, the Pats took a flyer on the defensive tackle, acquiring his services for a 2013 fifth-round draft pick. In the end, however, this move did not work out. Haynesworth lasted just six games in a Patriots uniform, recording three tackles while failing to register a single sack. Guess you can't win them all.
6. Aqib Talib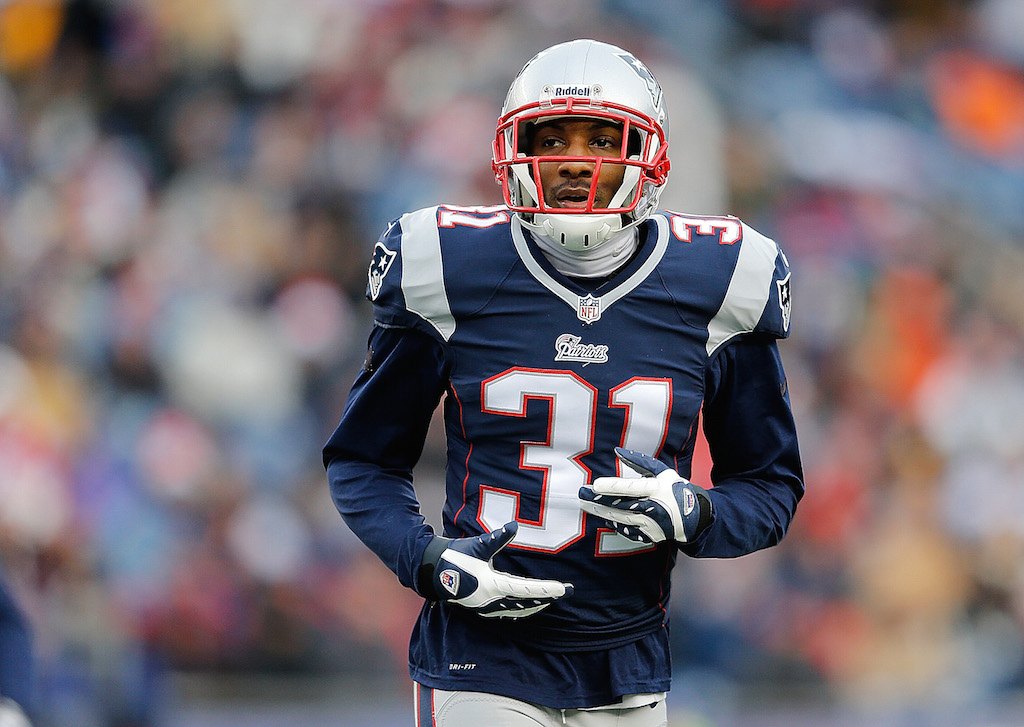 Needing to shore up their struggling secondary, the Patriots acquired cornerback Aqib Talib from the Tampa Bay Buccaneers during the 2012 season. While no one questions Talib's talent, the timing of this trade was quite curious, as the DB was in the midst of serving a four-game suspension for Adderall use. Still, Talib proved to be a valuable addition, and the Pats opted to bring him back on a one-year deal the following season. Full disclosure: He went on to play in his first career Pro Bowl that year.
7. Chad Johnson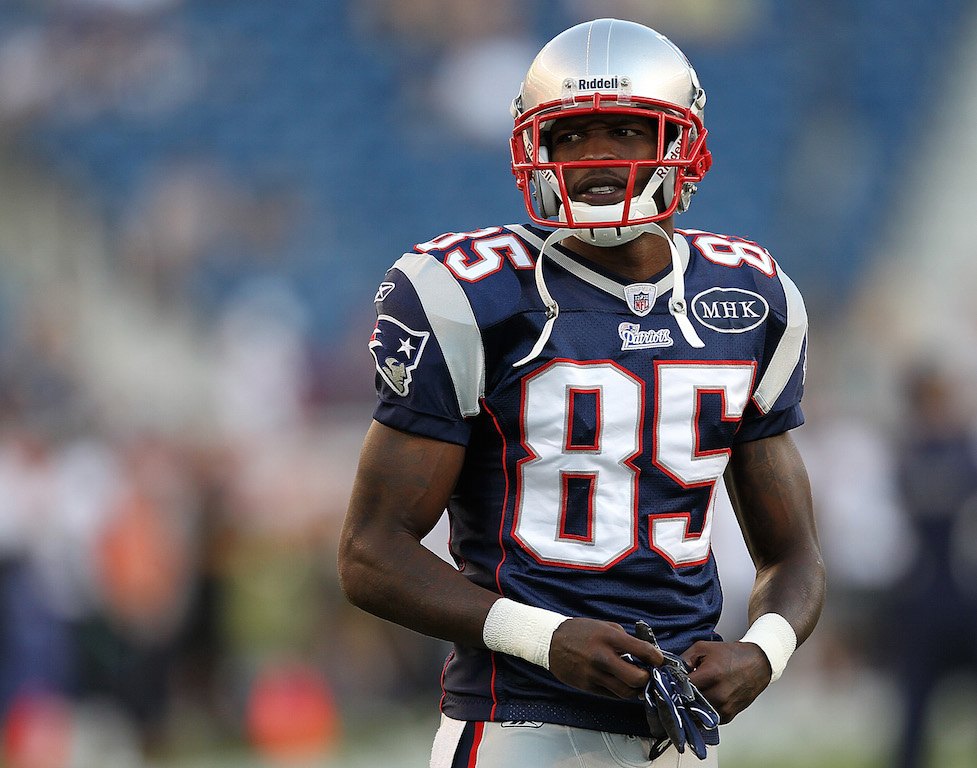 The Cincinnati Bengals were ready to move on from Chad Johnson, and Belichick was happy to take a chance on the aging wideout. They acquired the 33-year-old — who was going by "Chad Ochocinco" at the time — for a 2012 fifth-round pick and a 2013 sixth-round pick. As it turns out, however, this wasn't exactly a match made in heaven. Although Johnson didn't cause any waves (something he's been known to do in the past), he struggled to pick up the Pats' offense. They released him after one season with the organization.
8. Darrelle Revis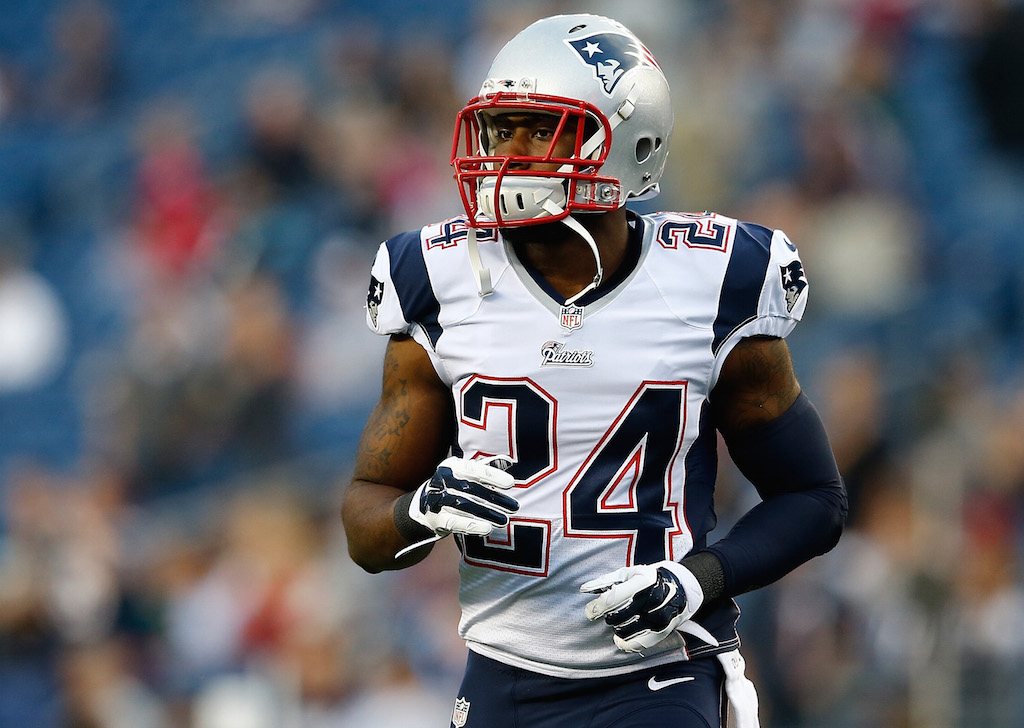 Despite making the Pro Bowl in his lone season with the Tampa Bay Buccaneers, it was only a matter of time before Darrelle Revis and the organization parted ways. When the Bucs released the All-Pro in the offseason, the Patriots quickly swooped in and signed the shutdown corner. If you ask us, it definitely worked out.
Revis played all 16 regular-season games, earned a trip to the Pro Bowl, and received All-Pro honors, while the Patriots got a stud DB who helped them win the Super Bowl. In the end, it's all about that ring. Mission accomplished.
9. Randy Moss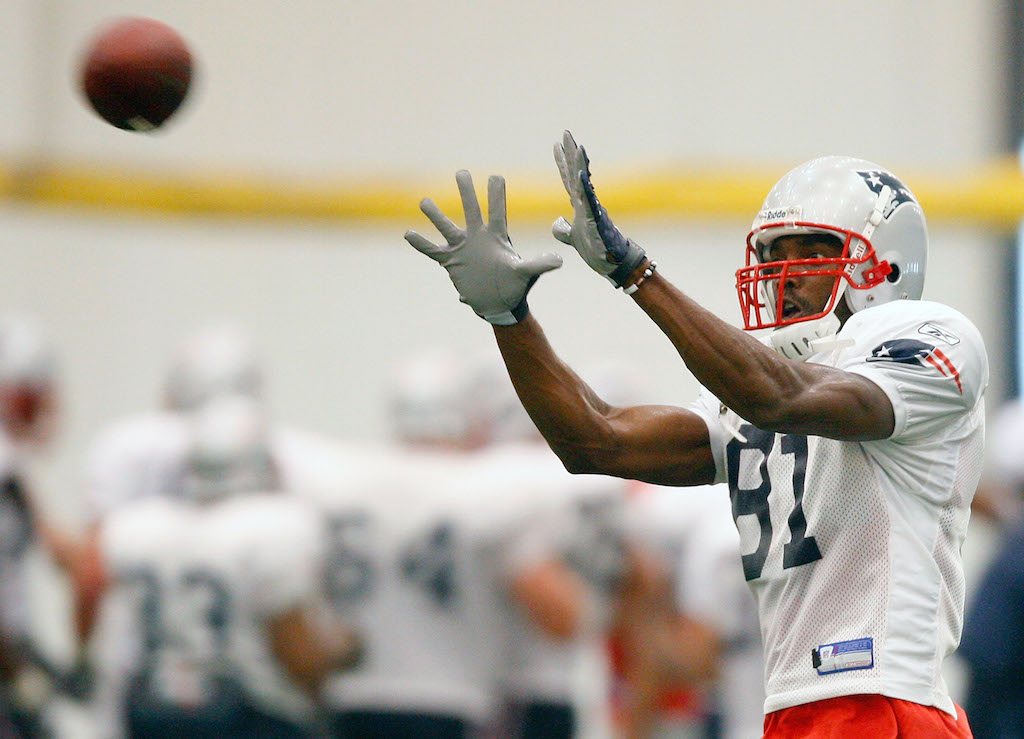 Randy Moss' history of questionable behavior — both on- and off-field — is well-documented. But that doesn't change the fact that he is still one of the best wide receivers in NFL history. This is why Belichick and the New England brass, after determining Moss would buy into the team's culture, were more than willing to part with a fourth-round pick in exchange for his services.
Moss proved to be well worth the risk. He amassed 3,904 receiving yards and 50 touchdowns during his tenure with the Patriots, including a historic 2007 campaign that saw him catch 98 passes for 1,493 yards and an NFL-record 23 touchdown receptions. The only thing missing from this dynamic partnership was a Super Bowl title.
10. Aaron Hernandez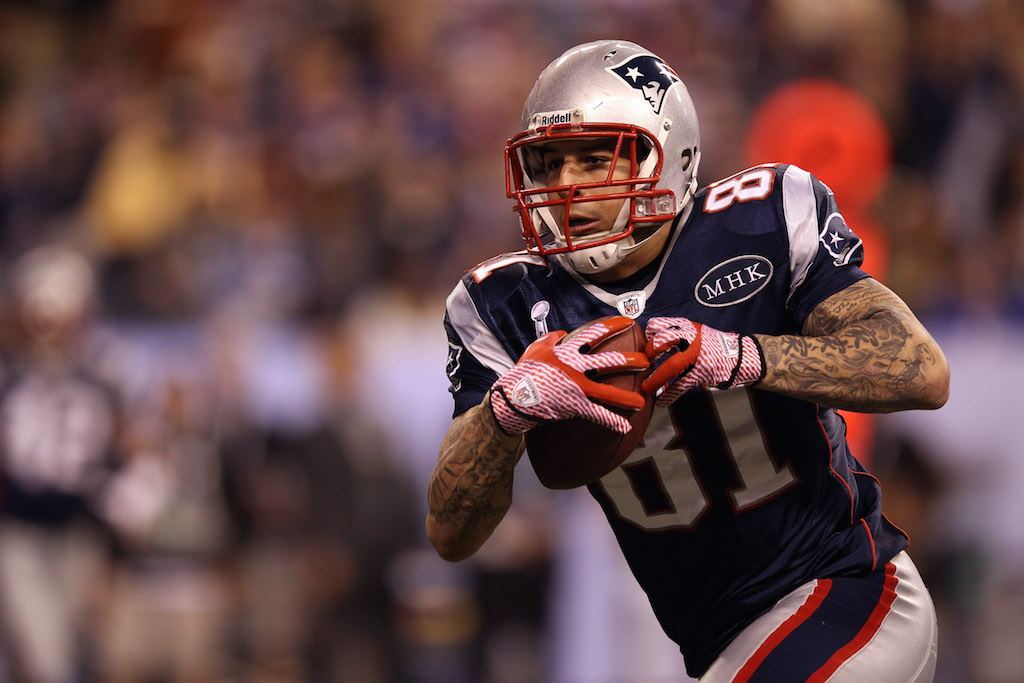 The Patriots knew Aaron Hernandez had off-field issues coming out of Florida, yet they still opted to select the talented tight end in the fourth round of the 2010 NFL Draft. Little did they know the true severity of his problems, as Hernandez was eventually convicted for the 2013 murder of Odin Lloyd. Hernandez hanged himself in his prison cell in April 2017. Tragic stuff.
Statistics courtesy of Pro-Football-Reference and ESPN.