Bill Belichick Just Gave Cam Newton the Strangest Compliment
Cam Newton and Bill Belichick could potentially be a match made in heaven. Belichick is a football genius, while Newton has been one of the most exciting quarterbacks to ever play in the NFL. While they both are preparing to potentially lead the New England Patriots to a lot of success in 2020, Belichick actually recently complimented Newton's game. He, however, did not use football terms while doing it.
Bill Belichick had a ton of success with Tom Brady as his quarterback
Since the 2001 season, Tom Brady had been the quarterback to lead Belichick's New England Patriots teams.
They, of course, had a lot of success too. The Patriots have only missed the playoffs twice since the 2001 season, and once since the 2003 season. They ultimately won six Super Bowls with Belichick and Brady, went to three others, and went to 13 total AFC Championship Games.
Brady also became one of the best quarterbacks to ever play while under Belichick. He earned 14 Pro Bowl selections and three MVP awards, his career 74,571 passing yards are second all-time, and his 541 career passing touchdowns are also second all-time.
Brady, however, signed with the Tampa Bay Buccaneers this offseason.
Cam Newton comes to the Patriots after an excellent career with the Panthers
Cam Newton was a Heisman Trophy winner in college at Auburn, and he has since continued to have success in the NFL.
After going to the Carolina Panthers with the first overall pick in the 2011 NFL draft, Newton threw for 4,051 yards, 21 touchdowns, and 17 interceptions in his rookie season. He also ran for 706 yards and 14 touchdowns, and earned his first Pro Bowl selection.
Newton continued to find success in 2012, but he helped the Panthers become a pretty good team in 2013. The Panthers ultimately went 12-4 that season and reached the Divisional Round of the playoffs. 
In 2014, Newton took the Panthers to the playoffs again, but in 2015, he was the best player in all of football. He threw for 3,837 yards, 35 touchdowns, and 10 interceptions. He also ran for 636 yards and 10 touchdowns. Newton's play that season helped him earn the league's MVP award, and helped lead the Panthers to a 15-1 record in the regular season. 
The Panthers ultimately went to the Super Bowl during the 2015 season too, but they lost to the Denver Broncos.
While he wasn't as good statistically from 2016 through 2018 as he was in 2015, Newton was still one of the most exciting players in the league during those seasons. He even ran for a career-high 754 yards in 2017.
However, in 2019, Newton only played in two games due to injury. The Panthers then released him this offseason, and he has since signed with the New England Patriots.
Bill Belichick gave Cam Newton the strangest compliment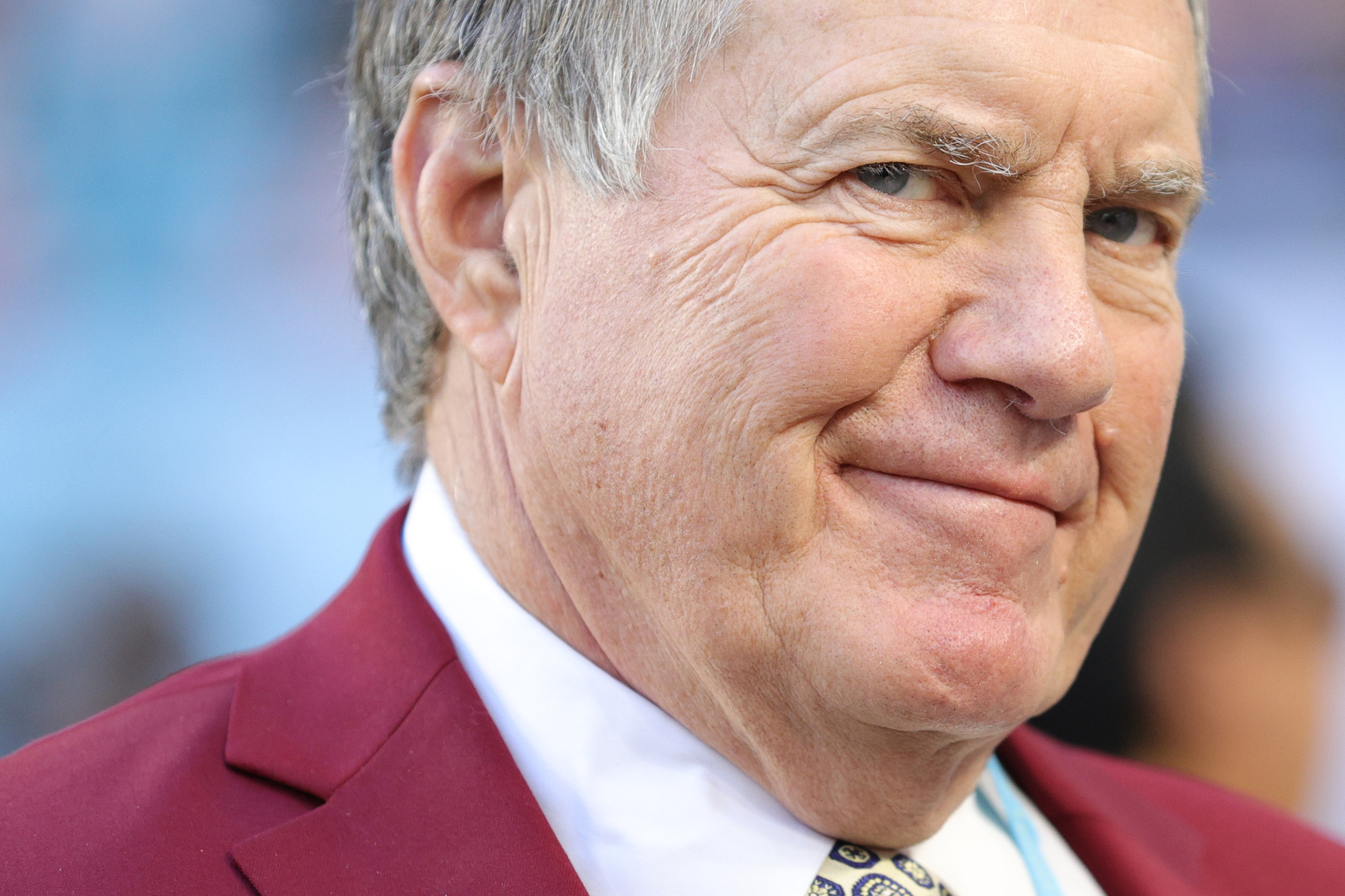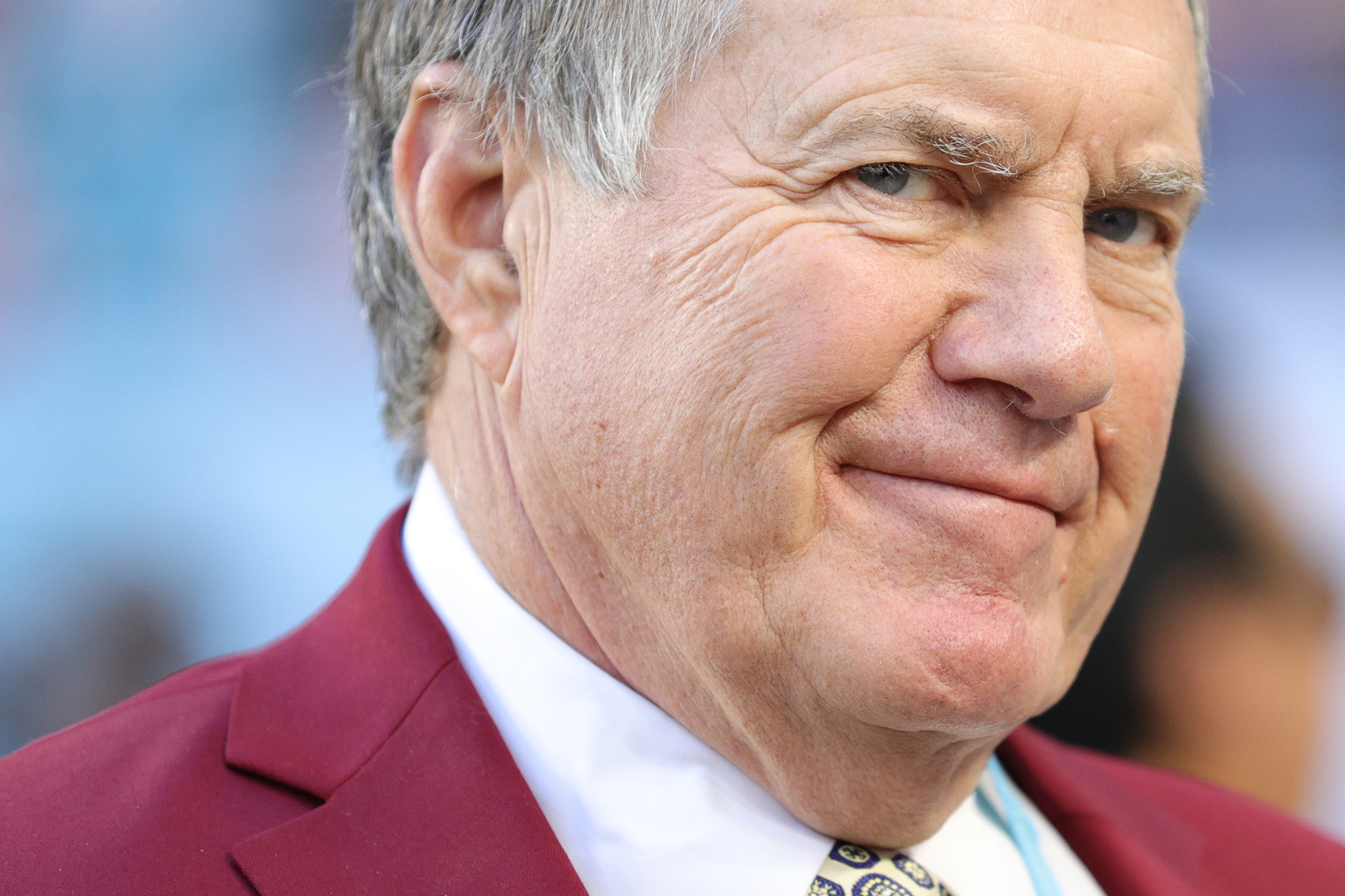 Belichick, who played lacrosse in college, recently appeared on an NBC Sports telecast of the Premier Lacrosse League. While on there, Belichick compared Newton to a lacrosse player.
"Cam Newton looks like Myles Jones to me," Belichick said, according to AL.com. "He's fast. He's big. He'd be a tough guy to match up against. He could run by them. He could run through those stick checks, and he'd have a tough — with the stick work — a tough overhand shot, so I think those tall, long guys really have a big advantage of being able to change the angle of their shots and still be able to run through some guys."
Jones was an All-American at Duke and plays on the Redwoods in the Premier Lacrosse League.
So, there you have it. Belichick not only seems to think Newton can be a good quarterback for him on the Patriots, but he also thinks he can be a talented lacrosse player.
Stats courtesy of Pro Football Reference