Bill Belichick's Long-Troubled Coaching Tree Is Suffering Even More at the Worst Possible Time
If the 2021 NFL season's first three weeks are anything to go off, then this remains a bad time to be a member of Bill Belichick's coaching tree.
The head coaching life has almost always been unkind to those who have left Belichick's nest, from Romeo Crennel's failed stint with the Cleveland Browns to Matt Patricia's disastrous tenure leading the Detroit Lions. Even in 2021, there is no "new year, new look" for two significant members of the tree.
Josh McDaniels and Joe Judge started the 2021 season on the wrong foot
Life was good for New England Patriots offensive coordinator Josh McDaniels and special teams coordinator Joe Judge in February 2019. Julian Edelman's dominant performance in Super Bowl 53 gave the team its sixth Super Bowl title and third since the 2014 season.
The situation has drastically changed in Foxborough, Mass., in the nearly three years since that 13-3 victory over the Los Angeles Rams. Edelman is retired, and Tom Brady and Rob Gronkowski are each playing for the Tampa Bay Buccaneers. Although McDaniels remains the Patriots' offensive coordinator, Judge is in his second season as the New York Giants' head coach.
The problems that contributed to the Giants and Patriots missing the postseason in 2020 have returned in full force. The Giants are 0-3 in large part because of an inconsistent offense and Judge's questionable play-calling. A team looking for its first NFC East title in 10 seasons started 0-3 following two last-second losses to the Washington Football Team and Atlanta Falcons.
As for McDaniels, his days of watching Brady rip defenses apart on a weekly basis are long gone. The Patriots outscored opponents 54-51 during a 1-2 start and lost both of their home games. Only six teams averaged fewer points per game than the Patriots' 18.0 through the first three weeks.
Judge, who arrived with significant fanfare in January 2020, might already be on the hot seat. McDaniels, the Patriots' offensive coordinator in 13 of the last 16 seasons, hasn't fielded a truly fearsome offense since early in the 2019 campaign.
Bill Belichick's coaching tree is failing at the wrong time
If you wanted to read something amusingly depressing, consider that Bill O'Brien and Nick Saban represent the most successful members of Belichick's coaching tree. Even then, Saban had a middling two-year stint coaching the Miami Dolphins from 2005-06, so you're free to exclude him if you're only considering someone's accolades in the NFL.
McDaniels still counts as a member of the tree because he went 11-17 coaching the Denver Broncos from 2009-10. He returned to the Patriots in 2012 and, outside of infamously backing out of taking the Indianapolis Colts' head coaching job in 2018, has shown no inclination to leave.
For years, it appeared McDaniels would succeed Belichick as the Patriots' head coach. However, the team's constant offensive failures in recent years — and that extends back to Brady's final season in 2019 — will make it hard for the team to sell him as an adequate replacement. At this point, it's not even guaranteed that McDaniels will make it to 2022 if the team's offense doesn't improve.
Judge's struggles in New York don't help his case either. The Giants have lacked an identity and ability to resemble a fundamentally sound franchise across his first 19 games. Former Buffalo Bills receiver Kelvin Benjamin, who briefly spent part of this summer with the Giants, criticized the second-year head coach and accused him of communication issues in an interview with NJ.com.
"He's not a coach that can ever win a Super Bowl because he sits there and cusses all day. You can tell he's one-sided about everything. He's a know-it-all. That's now how it's supposed to work."

Kelvin Benjamin
Judge later acknowledged he uses "colorful language" at practice. He also had a highly-publicized falling out with Giants offensive line coach Marc Colombo following a verbal altercation last season.
Considering Belichick turns 70 next year, the team would be wise to find his successor at some point soon if one hasn't already been determined. By the sound of things, neither Judge nor McDaniels sounds too deserving of the opportunity.
The tree's failures, fairly or unfairly, don't bode well for Steve Belichick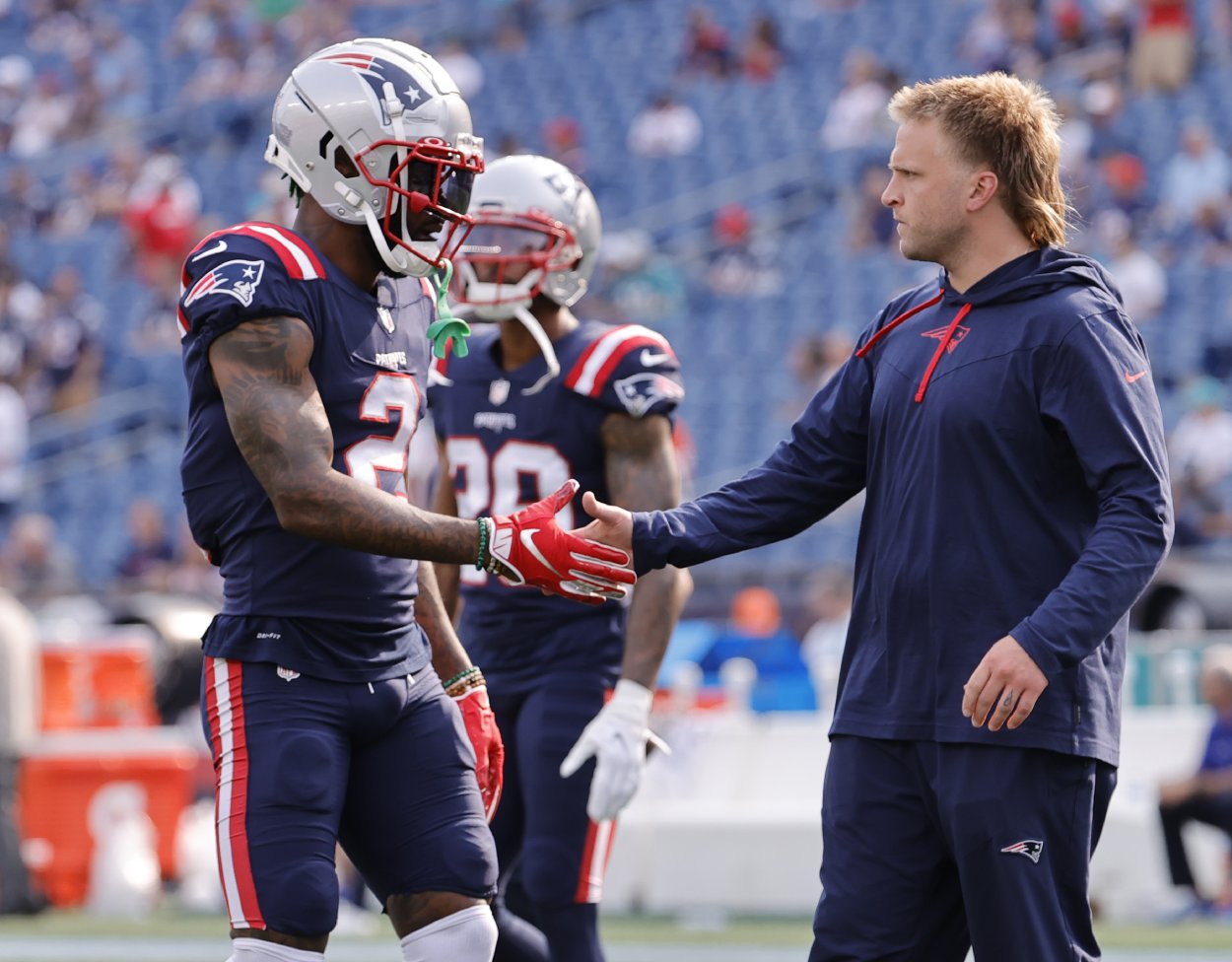 Historically, Belichick's coaching tree hasn't panned out with regards to his coaches. Those who played for Belichick and later became coaches, such as Arizona's Kliff Kingsbury and Tennessee's Mike Vrabel, are different stories.
For all we know, his replacement may not wind up being McDaniels or Patricia, who rejoined the Patriots this year as a senior football advisor. The rationale that both have significant experience with the franchise and have been head coaches before will only go so far given all the negatives.
Whether it's fair or not, the tree's overall lack of success should raise concerns about how Stephen Belichick, Bill's son and the Patriots' outside linebackers coach, would fare as a head coach. The younger Belichick, who will turn 35 in March 2022, has been on the team's staff since 2012.
As heartwarming as the idea of father replacing son sounds, there's no reason, at this point, to believe Stephen will be any more successful than the others on his father's coaching tree.
Suddenly, the idea of O'Brien, who currently serves as Alabama's offensive coordinator, taking over in New England come 2023 or 2024 doesn't sound too unrealistic. We apologize to DeAndre Hopkins in advance.
Like Sportscasting on Facebook. Follow us on Twitter @sportscasting19.
RELATED: Only $9.5 Million Is Separating Bill Belichick From The New England Patriots' Next Reclamation Project