Bill Belichick's Massive Spending Spree Might Actually Get the New England Patriots a Few More Wins
Bill Belichick failed to get much out of his Cam Newton-led offense in 2020. If anything, the head coach saw his roster underperform. A hangover of sorts after Tom Brady's exit is to be expected. Now, the New England Patriots are undergoing a reinvention, something that's never pretty to watch in real-time.
When that narrative pairs with Brady's Super Bowl blowout of Patrick Mahomes and the Chiefs, though? It takes on a different tone. Belichick once seemed like the mastermind who turned a late draft pick into a repeat champion QB.
Now, the scales weigh in Brady's favor, with the aging QB given more control than ever. The response in New England? Spending big — and it just might work, to an extent.
The New England Patriots have spent big this offseason
As Brady hoisted the Lombardi Trophy, the question became how do the Patriots respond? In the last two weeks of March 2021, the organization gave its resounding answer. ESPN reports that in just nine days, New England's massive $159.6 million spending spree lured in several free agents.
It wasn't all about saving face. The NFL salary cap shrunk by 8%, down to $182.5 million. More players hit the market with less competition than last season. The Pats had more cap space to play around with than most and did not hesitate to pounce.
It started with former Las Vegas Raiders offensive tackle Trent Brown and ended with another year for Newton. The organization made it obvious that they're after established players, not developing talent.
Will investing in free agents translate to more wins than in 2020?
The question that will linger until the final snap of 2021 is clear: Is this actually the right approach to follow up the Brady era? According to Over the Cap, that might not be the case in an era where even wealthy teams opt for analytics and player development.
Among big NFL spenders since 2017, only the Buffalo Bills and the Chicago Bears eked out over .500 seasons. Notably, the Jacksonville Jaguars regularly splurge on free agency year after year. Their results are inconclusive due to some truly terrible, expensive seasons surrounding their playoff appearances.
And then there's the New York Jets. They spent $171 million in free agent contracts while earning just 18 wins since the change. It's hard to imagine the Patriots pivoting to such a moribund phase, but they're engaging in a recipe that has led other teams to dire situations.
Why the Patriots' 2021 season won't be a return to dynasty status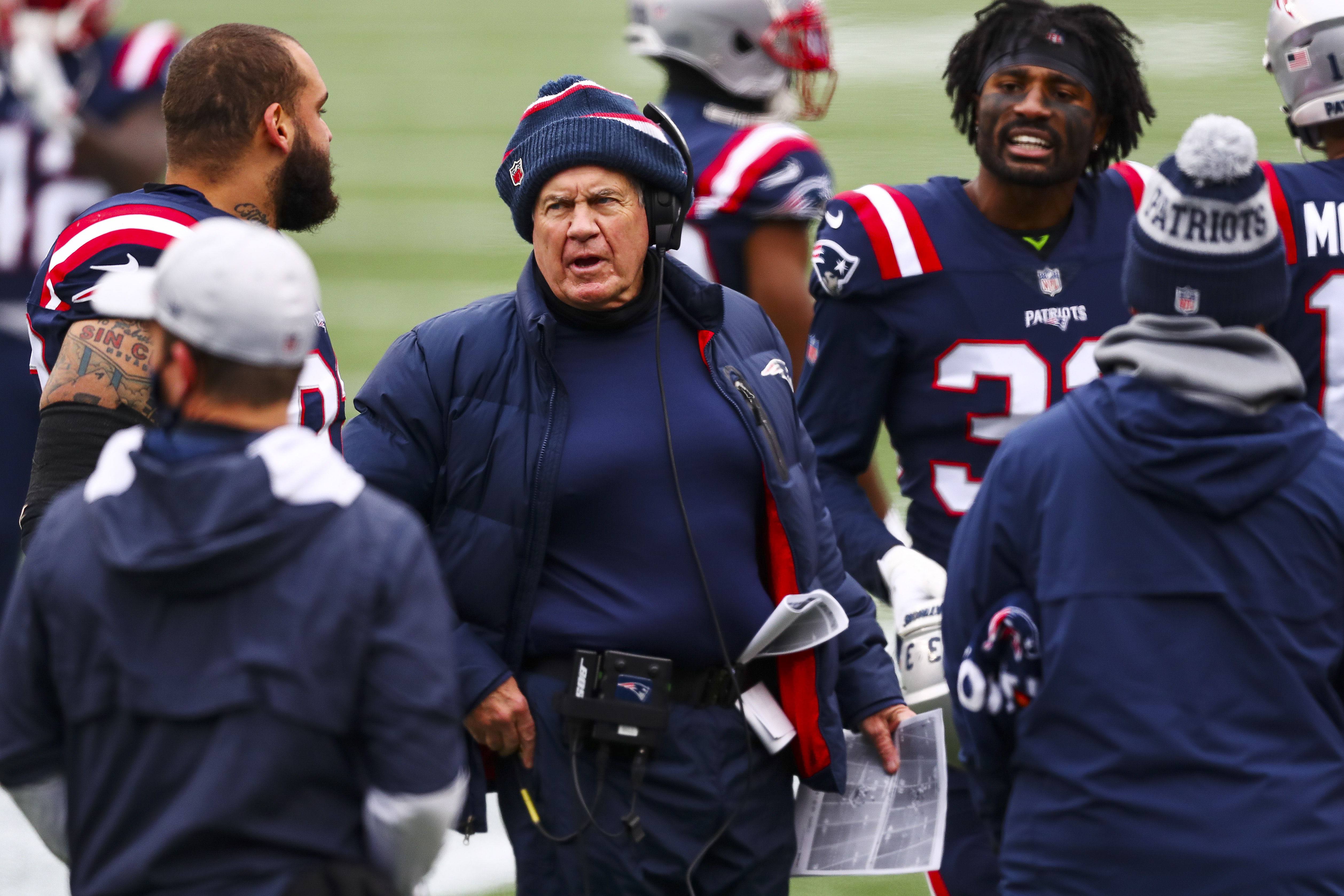 The Patriots have never shied away from expensive acquisitions. But in the end, they built their dynasty around with a QB who went 199th overall in the sixth round of the 2000 NFL draft — a man who famously played ball with ownership to keep his salary lower than his market value. Those circumstances probably won't happen again anytime soon.
So what will the real result of all this spending be? Is it worth it at all, given how expensive it is? FiveThirtyEight thankfully crunched the numbers on this very topic, and the results are probably not what any New England fans want to hear. But the news isn't necessarily bad, either.
Slightly over two extra wins per season are generally where most teams that splurge end up the next season. That's an important increase, but not a hugely transformative one. That, instead, must come from the intangibles that these types of stats-driven prognostications can't always pin down.
It'll be up to Belichick, Newton, and their cadre of expensive new teammates to get past that bar and win more than two more games in 2021.