Bill Belichick Might Soon Have a New $17.1 Million Weapon for Cam Newton
Bill Belichick and the New England Patriots always seem to find diamonds in the rough. Whether you love them or hate them, you can at least admit that the Patriots are very, very good at getting the best out of players, and developing them into some of the top stars at their positions.
Last season, though, it was well-documented that the Patriots didn't have many big-time weapons for Tom Brady to throw to. This might ultimately be a reason why Brady is now on the Tampa Bay Buccaneers, and the Patriots now have Cam Newton at quarterback. Still, though, while Newton has played well so far, getting him another weapon could help him become even more effective within the Patriots offense. Well, a perfect option for Belichick to consider is currently in Cincinnati — Bengals wide receiver John Ross.
John Ross had a big college season at Washington
In college at Washington, John Ross proved his potential during one massive season.
According to his Washington bio, he only gained 208 receiving yards in 2013 and then 371 in 2014 before not playing at all in 2015 due to injury. However, in 2016 he became a star. Ross had 81 catches that year for 1,150 yards and an incredible 17 touchdown catches. His 17 touchdown catches were the second-highest in school and Pac-12 history, and helped him become a First-Team All-American on ESPN and Scout.com.
Ross's play in 2016 certainly turned some scouts' heads, but his 40-yard dash really raised some eyebrows. According to Bleacher Report, Ross ran a 4.22 40-yard dash at the NFL combine, which broke Chris Johnson's record.
This also helped Ross become a first-round pick.
He has had a disappointing career with the Cincinnati Bengals
Ross went to the Cincinnati Bengals with the No. 9 overall pick in the 2017 NFL draft. They later signed him to a four-year deal that was worth about $17.1 million total, according to the Cincinnati Enquirer.
In his four seasons with the Bengals, though, Ross has not been great as he has dealt with injuries. He only played in three games in 2017 and didn't record a single catch. Ross then played in 13 games in 2018 but only caught 21 passes for 210 yards. He did have seven touchdown catches that season, though.
However, during the 2019 season, Ross appeared to be turning the corner. He caught seven passes for 158 yards and two TDs in Week 1 and four passes for 112 yards in Week 2. He ultimately only played in eight games that season, though, catching 28 passes for 506 yards and three touchdowns in those games.
In 2020 for the Bengals, Ross only has two catches for 17 yards. He has only played in two games, as he has been a healthy scratch and also had an illness.
Bill Belichick and the New England Patriots should trade for John Ross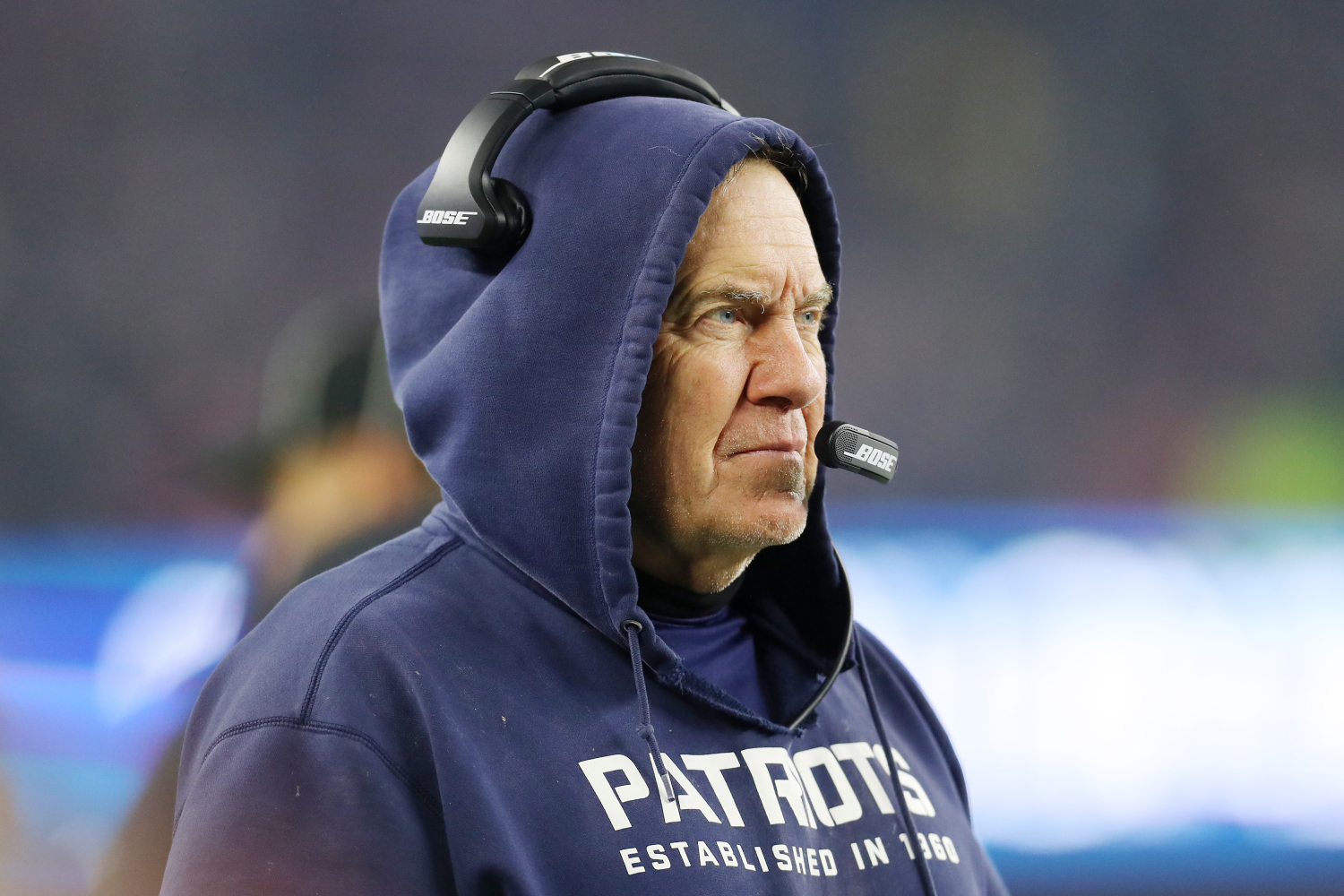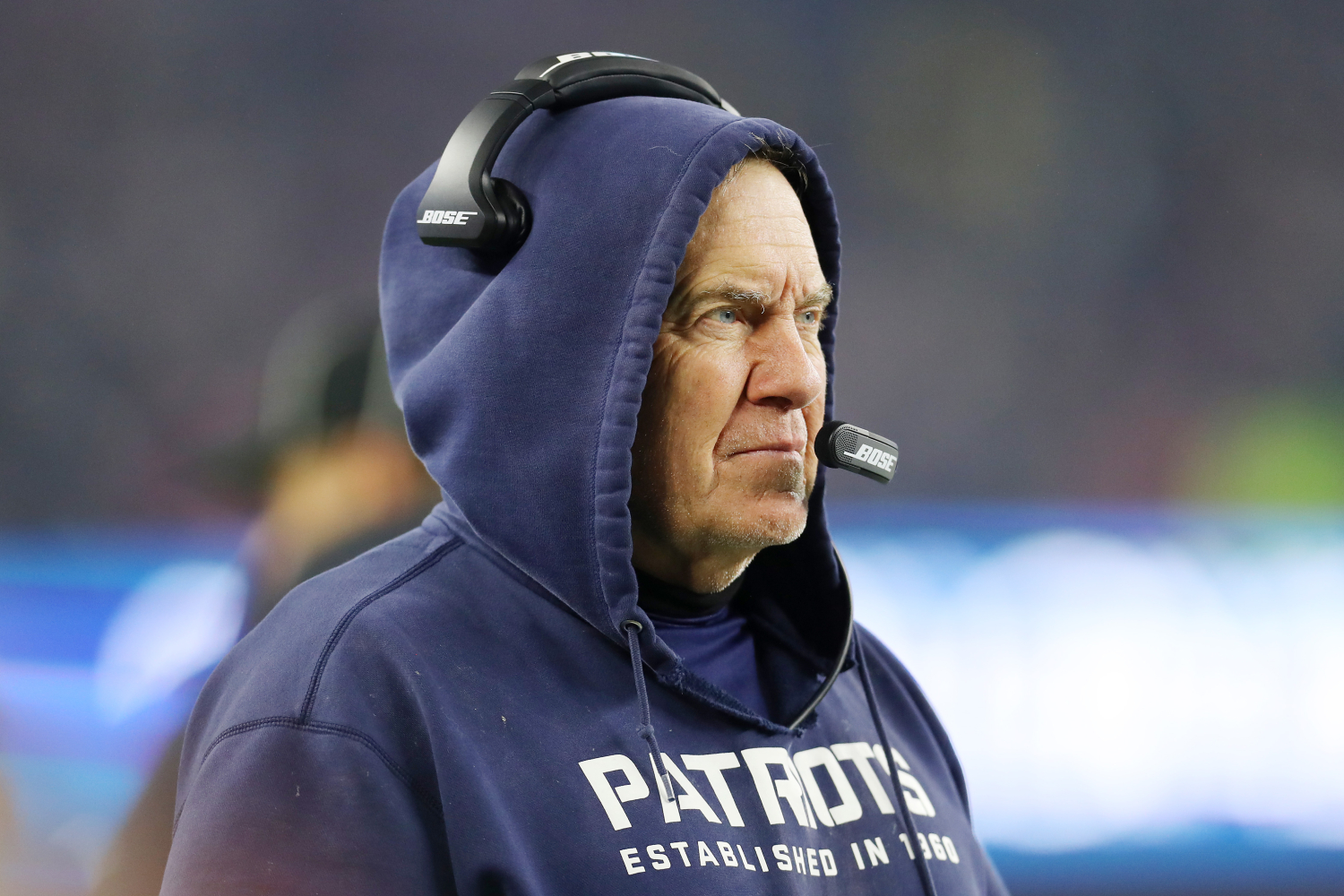 Bill Belichick has a history of turning players' careers around on the New England Patriots. Wide receiver Wes Welker had never gained more than 690 receiving yards in a season and had never caught more than 67 passes before going to the Patriots. While in New England, he led the NFL in receptions in three different seasons, catching as many as 123 in 2009. He also gained over 1,100 receiving yards in every season with New England but one.
So, could Belichick do this with John Ross?
The Bengals could be sellers at the trade deadline because they are not a good team. They also already declined Ross's fifth-year option, so why not try to get something out of him instead of just letting him walk in free agency?
For Belichick, he could acquire Ross — who has the speed and talent to be a dynamic deep threat for Newton in the passing game — for hardly anything. This makes Ross low risk, high reward. Bill Barnwell of ESPN suggested that the Patriots could just trade the Bengals a sixth-round pick for Ross.
He also wrote this: "The Patriots, on the other hand, could use some downfield speed to punish opposing teams that want to sneak a safety into the box and defend against Cam Newton. Damiere Byrd fills that role now, but Ross has more upside and would come with little risk." 
Barnwell also reported that the Patriots would just owe Ross a prorated base salary of just under $2 million for the rest of the season. The Patriots would also be able get a compensatory pick for losing him in free agency if Ross were to go to another team this offseason.
John Ross might not be a flashy name, but he could be the perfect weapon to help Cam Newton, Bill Belichick, and the New England Patriots go on a deep playoff run this season.
Stats courtesy of Pro Football Reference