Bill Belichick Finally Revealed the Ancient Secret to His Years of Success With the New England Patriots
Bill Belichick is a pretty good football coach. Perhaps you've heard of him? He coaches for the New England Patriots. He's won a few big football games in his nearly 30-year NFL career.
Joking aside, there's no doubting the fact that Belichick is an all-time great. He's won six Super Bowls with the Patriots and, along with Tom Brady, has presided over arguably the greatest sports dynasty of all time.
Belichick currently has the Patriots at 5-4 and contending with the Buffalo Bills in the AFC East. He's doing that with a rookie quarterback, mind you, which even further illuminates his greatness.
So, what has been the secret to Belichick's success?
If one has the answer to that question, it stands to reason they could use that knowledge to take over the world, or at the very least win a few football games.
New England Patriots coach Bill Belichick has always been a great football strategist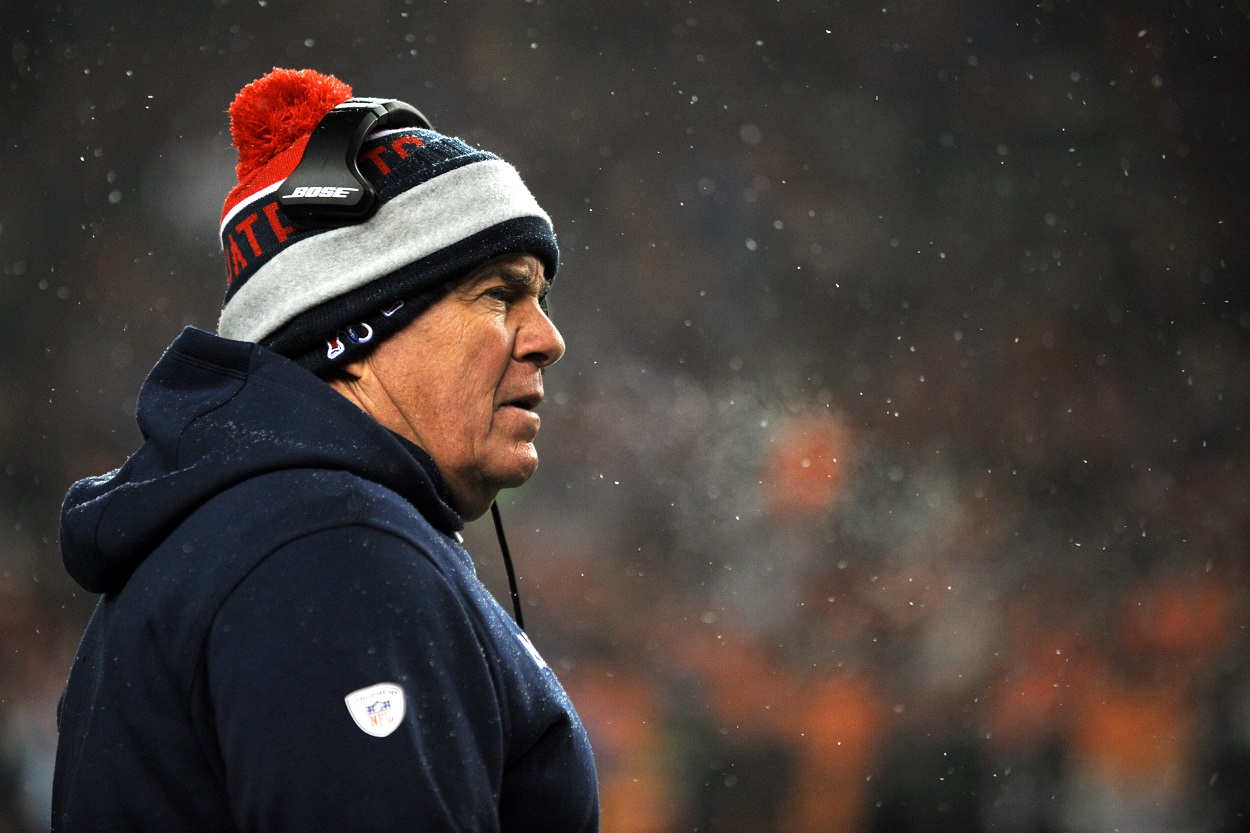 Belichick is known as one of the great tacticians in NFL history. His teams always play tough, old-school, fundamental football. It's not always pretty or dynamic, but it's hard to argue with the results.
The Patriots have no problem slowing a game down and making their opponent grind for every yard and point. It's a throwback approach in a modern-day NFL that has prioritized high-flying offenses, but perhaps that's a reason why it works. Opposing offenses know they're up for a fight whenever New England's defense is on the other sideline. Offensively, Belichick will control the clock and choke out the other team's will while effectively dinking and dunking down the field.
The Patriots have been known to target what the other team does well and then take that avenue to success away from them.
It's a tactic as old as time, according to Belichick.
Belichick takes his inspiration from Sun Tzu and other old-school war generals
The legendary coach was asked how he came up with his matchup-based approach to coaching during a recent press conference.
Like many successful people before him, Belichick seems to understand that sometimes you don't have to be the most intelligent person in the room; you have to be the best thief. We're not talking about Nicolas Cage trying to steal The Constitution, or whatever, but rather, stealing knowledge from those who have come before you.
"If you want to go back far enough, look at Sun Tzu. Look at the great generals," he explained. "Play to your strengths and attack your opponent's weaknesses."
Sun Tzu is an ancient Chinese military general and strategist. He is credited as the author of "The Art of War", a famous military handbook that has inspired countless generals on the battlefield and thinkers in the arena of strategy and philosophy.
Though it is a book about war strategy, Sun Tzu quotes often make their way into locker rooms due to their applicable nature in sports. Case in point? "The Art of War" is a recommended read in Aaron Rodgers' book club.
The Patriots will need a solid strategy to find success the rest of this season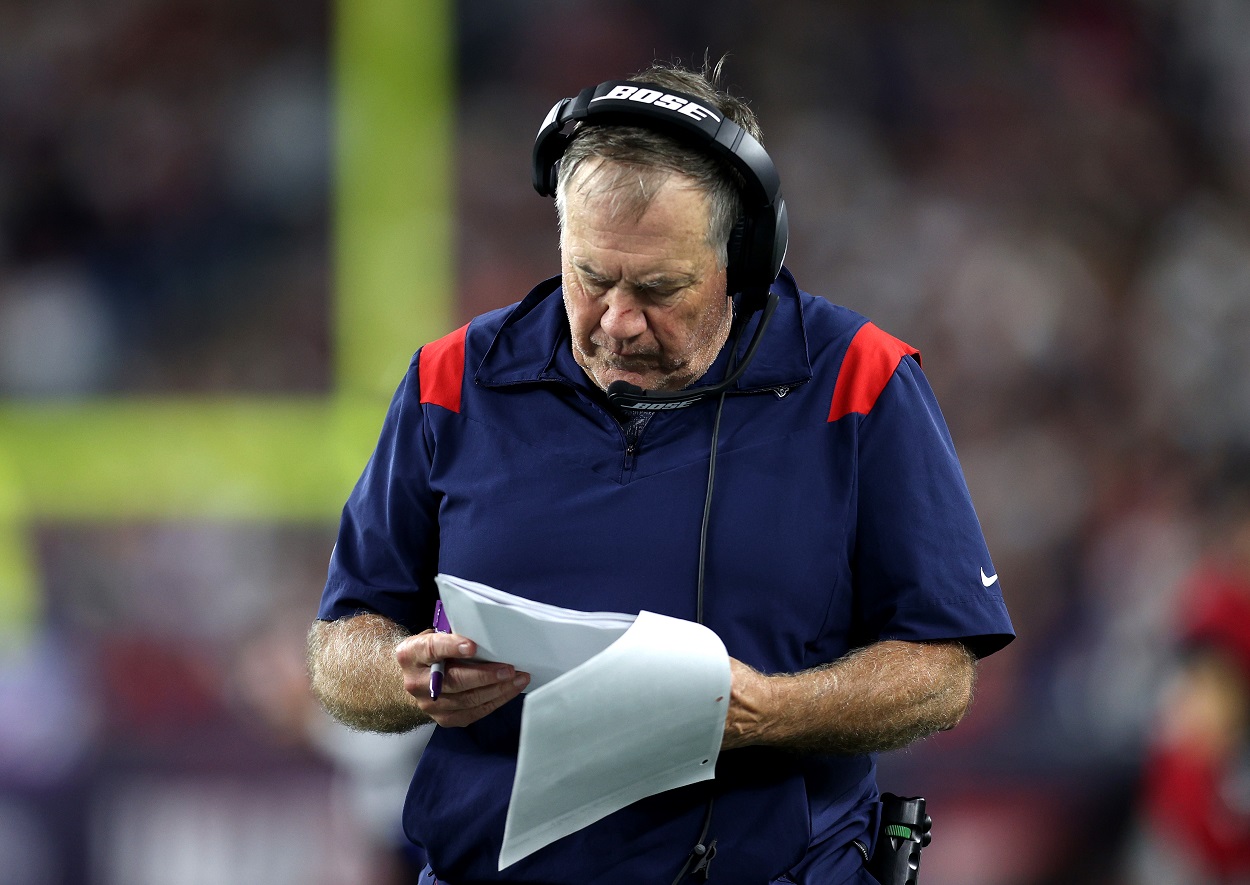 The Patriots are currently a game behind the Bills in their division and they've got a pretty tough stretch of games coming up as the weather starts turning.
This weekend, the Patriots play host to the 5-4 Cleveland Browns sans Odell Beckham Jr., now a member of the Los Angeles Rams. Running back Nick Chubb is currently on the reserve/COVID-19 list but there's still a chance he can get activated in time for the game, according to reports. Even if Chubb can't go, Cleveland is a tough-running team and head coach Kevin Stefanski is one of the better young coaches in the game.
The Browns will present a challenge to the Patriots.
New England then has somewhat of a trap game at Atlanta. The Falcons are up on the schedule after Cleveland and before the Titans and Bills. So yes, on paper, that looks to be a potential trap game, but again, Belichick is prepared with ancient wisdom.
"He will win who knows how to handle both superior and inferior forces," Sun Tzu wrote.
On second thought, scratch that. It's not a trap game because there are no trap games for Belichick. He's the one who sets the traps, according to Sun Tzu's wisdom.
"He who is prudent and lies in wait for an enemy who is not, will be victorious."
Stats courtesy of ESPN and Pro Football Reference.