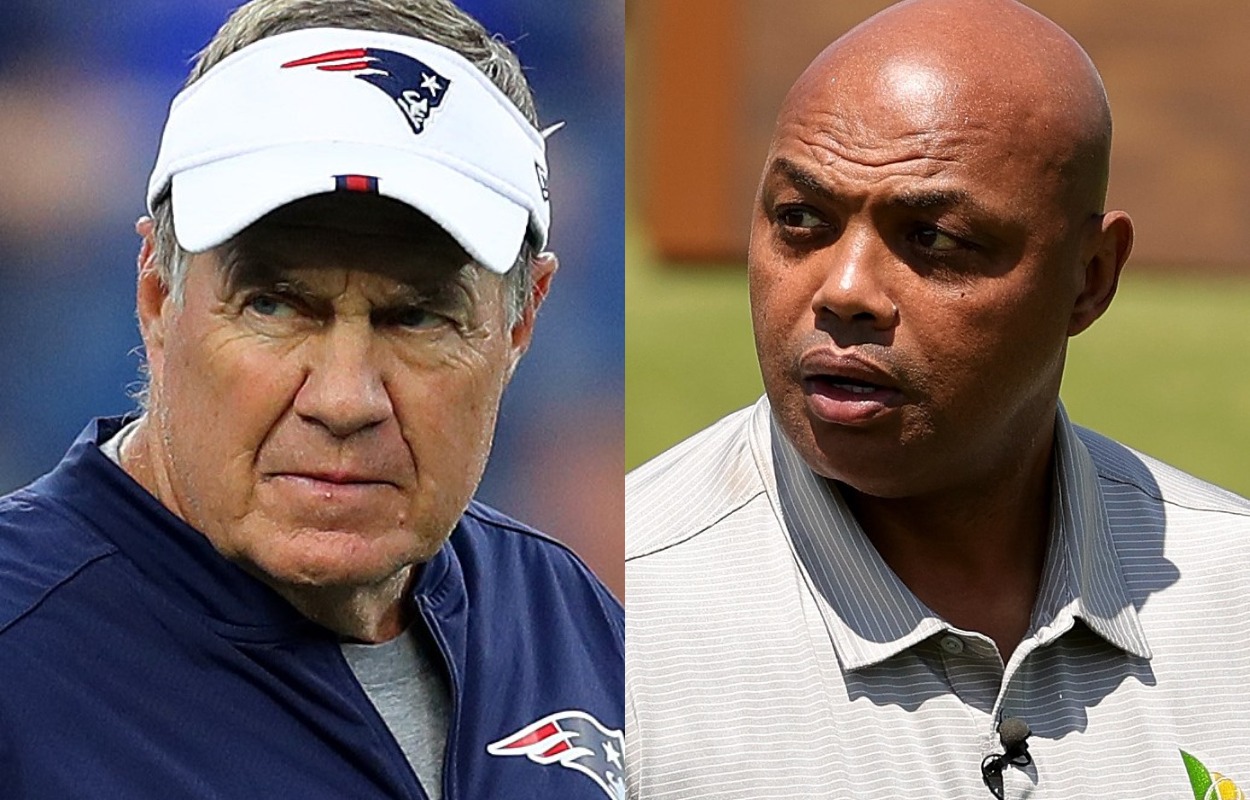 Bill Belichick Could Have Had His Rob Gronkowski Much Earlier Had Charles Barkley Switched Careers
New England Patriots head coach Bill Belichick thinks Charles Barkley could have starred in the NFL as a tight end.
For those who enjoy alternate universes, imagine one where Charles Barkley celebrated a touchdown and hugged Bill Belichick on the sidelines.
This is not the scene at a charity flag football game. Barkley and Belichick have been friends for nearly 30 years, stemming back to when the latter coached the Cleveland Browns. If Belichick had gotten his wish, he'd have called plays at the goal-line involving the 11-time NBA All-Star.
Bill Belichick thought Charles Barkley would have made an excellent NFL tight end
Fans watching at home often suggest they're better than any of a team's worst players. We've all heard the annoyed New York Yankees fan say he'd do a better job at the plate than Alex Rodriguez after a popup with the bases loaded and one out.
This extends to athletes, too, some of whom have said they'd perform well in other careers. Belichick, a football lifer with eight total Super Bowl titles to his name, thinks that could have been reality if Barkley left his basketball career to play football.
At a press conference ahead of Super Bowl 53 in 2019, Belichick touched on his close relationship with Barkley. A reporter asked the legendary head coach what position he thought Barkley would play in the NFL. Belichick immediately answered, "tight end," and even provided a scouting report.
"He's tough; he would block. I know he would catch the ball. … I hate to see guys like that get wasted in basketball because they'd be really great football players."

Bill Belichick
Belichick is right to fantasize about what could have been. Antonio Gates and Jimmy Graham are each living proof of what happens when talented basketball players devote themselves to football.
The idea of Barkley suiting up for Belichick and the Browns in the 1990s is a fun one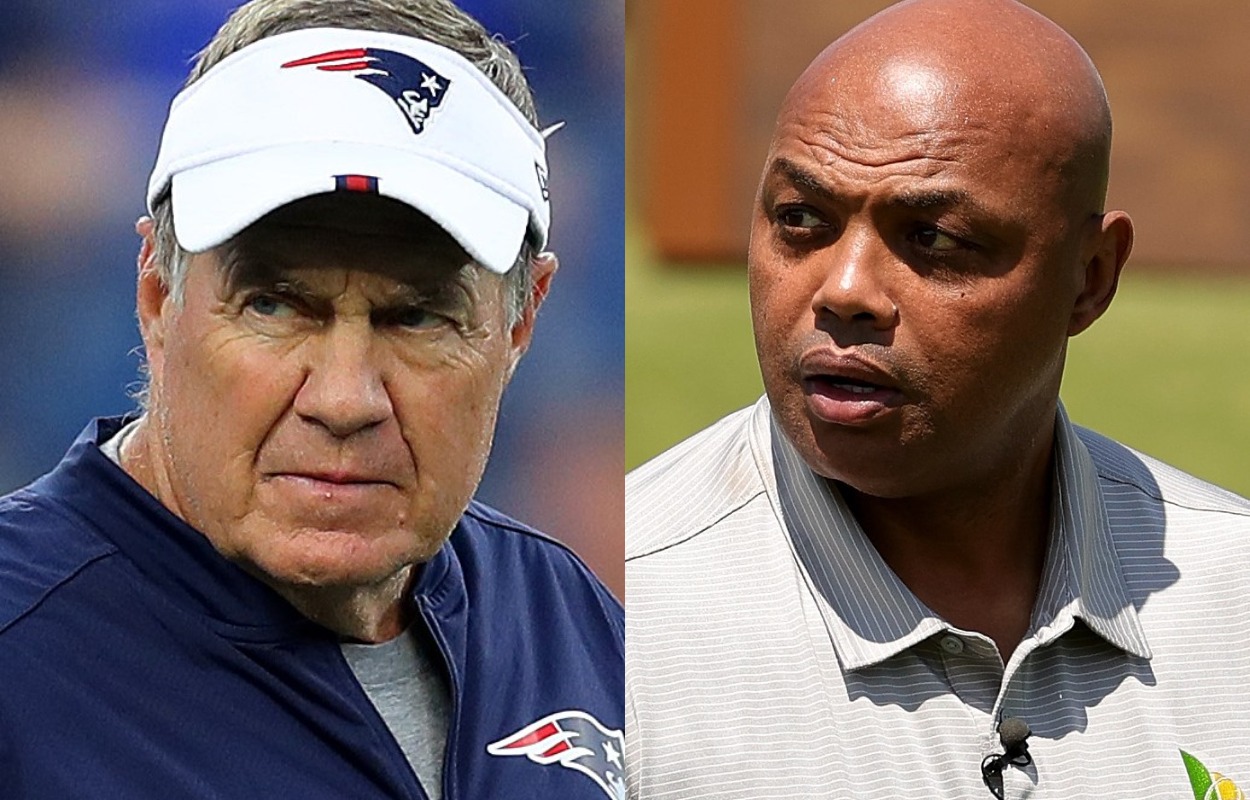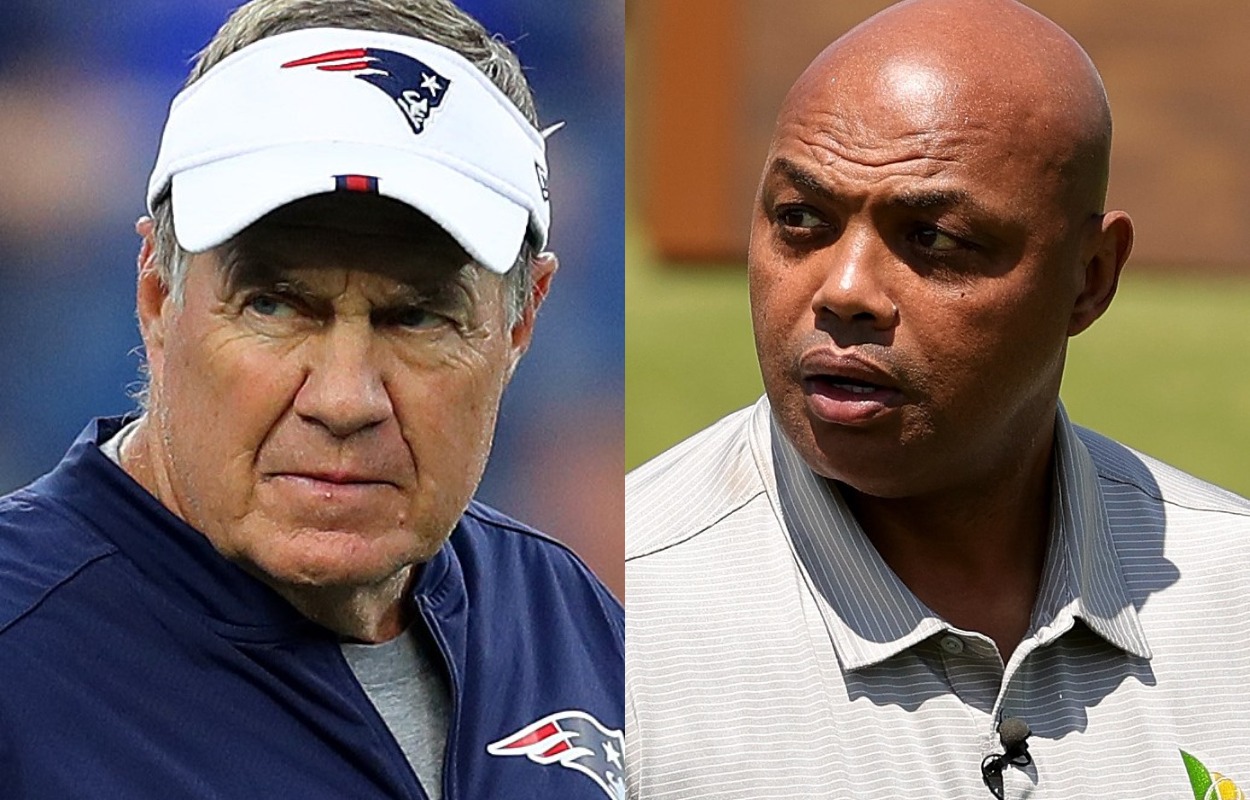 Those who watched Michael Jordan play baseball might shudder at the idea of an NBA superstar switching sports. Still, you have to admit the idea of Barkley catching touchdowns on the Browns in the 1990s is an intriguing one.
Belichick benefited immensely from having Rob Gronkowski as the New England Patriots' starting tight end from 2010 through February 2019. Gronkowski is a mismatch nightmare at 6 feet 6 inches and 268 pounds and seemingly never loses on a 50-50 ball in the end zone.
Now imagine Barkley, who clocked in at 6 feet 6 inches and around 250 pounds for most of his career, playing in the NFL. Belichick served as the Browns' head coach from 1991-95, while Barkley was still in the prime of his career at that point.
Let's say that Barkley joined the Browns in 1994 at 31 years old, a year after he won the NBA MVP Award. Would Barkley have instantly become a star tight end at that age? Probably not, but Belichick is a genius who has excelled at maximizing someone who, at first glance, is a round peg needing to fit into a square hole. Belichick and offensive coordinator Steve Crosby could have turned Barkley into a fearsome weapon inside the 20-yard line, both as a receiver and a blocker.
This is the fun of sports after the fact. For all we know, Barkley playing tight end might have kept Belichick in Cleveland and inadvertently prevented the New England Patriots' dynasty from ever happening.
LeBron James was open to making a similar change in 2011
If events in the summer of 2011 had gone differently, LeBron James might have made the move that Barkley never did.
In May 2020, James revealed that Cowboys owner Jerry Jones offered him a contract nine years earlier. Both the NBA and NFL had work stoppages for several months in 2011, and the NBA even began its season two months late as a result.
James, who stands 6 feet 9 inches and weighs 250 pounds, admitted he began training that summer in hopes of potentially joining the Cowboys. Then-Cowboys coach Jason Garrett likely would have used James as a tight end.
However, James stuck with basketball, and the rest is history. That also proved to be good news for Belichick, whose Patriots defeated the Cowboys, 20-16, in October 2011.
Who knows? Perhaps there is an alternate universe where the popular debate involving the better player involved James and Barkley instead of James and Michael Jordan.
Like Sportscasting on Facebook. Follow us on Twitter @sportscasting19.