Bill Belichick's Old Scouting Guidelines Reveal Exactly What He's Looking for Before Drafting a Quarterback
New England Patriots coach Bill Belichick struck gold when he selected Tom Brady in the sixth round of the 2000 NFL draft. Brady became the Pats' starter in 2001 and launched a 20-year era of dominance never seen in the NFL. He and Belichick won six Super Bowls and smashed every record related to wins and championships by a head coach/quarterback tandem.
Belichick is also the man who makes the personnel decisions in New England, and he has a strict set of guidelines to follow when it comes to drafting a quarterback.
Brady worked out better than anyone could have expected. But Belichick also drafted Jimmy Garoppolo, who filled in ably for Brady at times and later led the San Francisco 49ers to a Super Bowl. Journeymen such as Brian Hoyer and Matt Cassel have advanced their careers by backing up in New England before landing lucrative deals elsewhere.
Belichick and the Patriots need a quarterback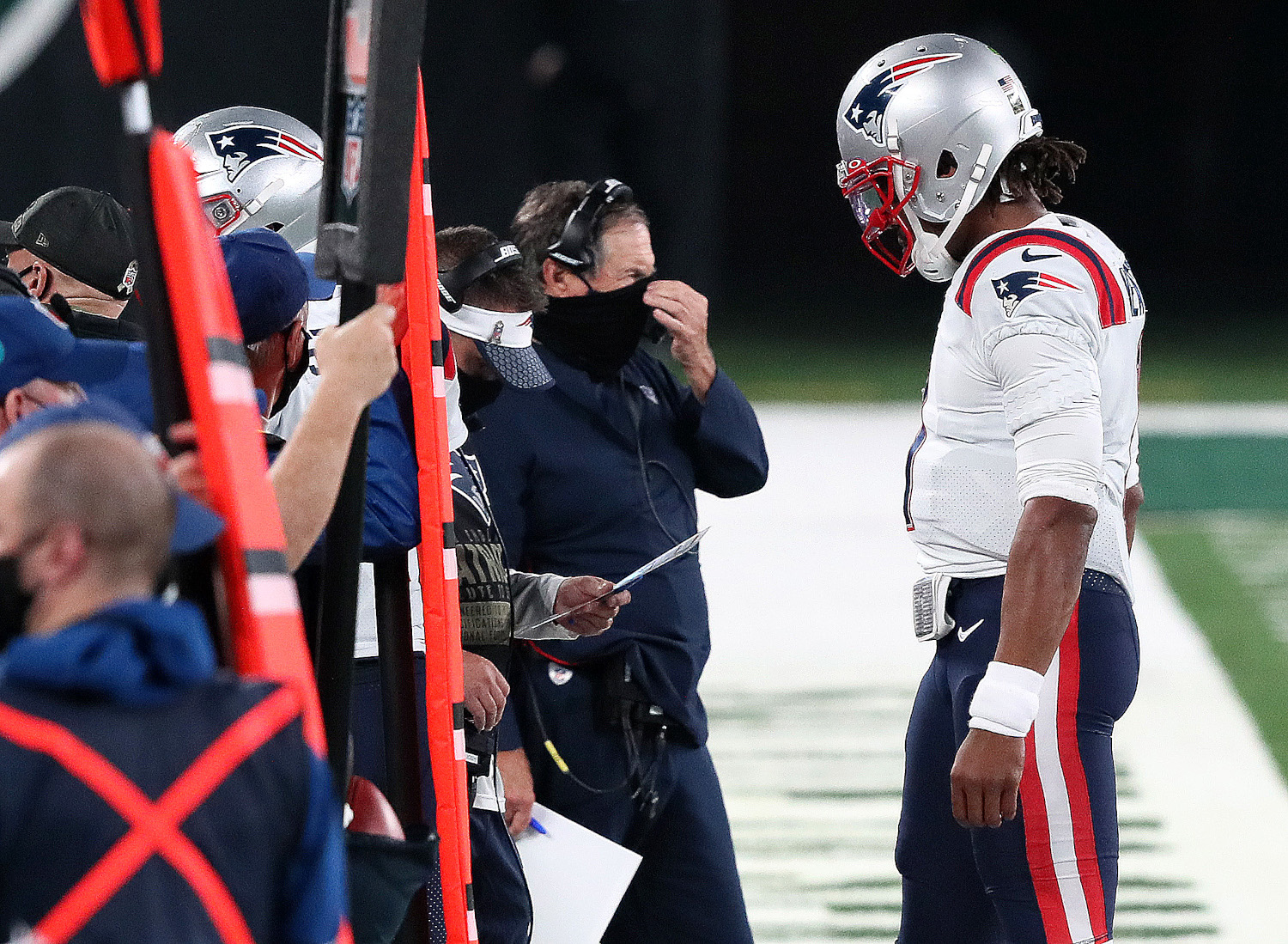 RELATED: Bill Belichick and the Patriots Just Watched a Potential Problem Disappear for $3.5 Million
With three quarterbacks—Cam Newton, Jarrett Stidham, and Jake Dolegala—currently on the roster, conventional wisdom has the Patriots likely shopping for a quarterback with the 15th overall pick in the NFL draft.
Michael Lombardi talked about Belichick's quarterback-drafting strategy last week on his podcast, The GM Shuffle. Lombardi worked with Belichick as an executive with the Patriots, as well as with the Cleveland Browns, who Belichick coached in the 1990s.
The 2020 season was a difficult one for New England. Not only did the 7–9 Patriots have their first losing season since going 5–11 in 2000, but Brady also went on to lead the Tampa Bay Buccaneers to the Super Bowl title. Newton started 15 games, and the veteran Hoyer (back for a third stint with the Pats) started one. New England ranked 27th on offense in the NFL and was No. 30 in passing offense.
The 2021 draft class is deeper than usual at quarterback with up to five expected to go in the first round. It's likely the first three picks will be quarterbacks, and history could be made if a QB also goes at No. 4 overall.
What are the standards?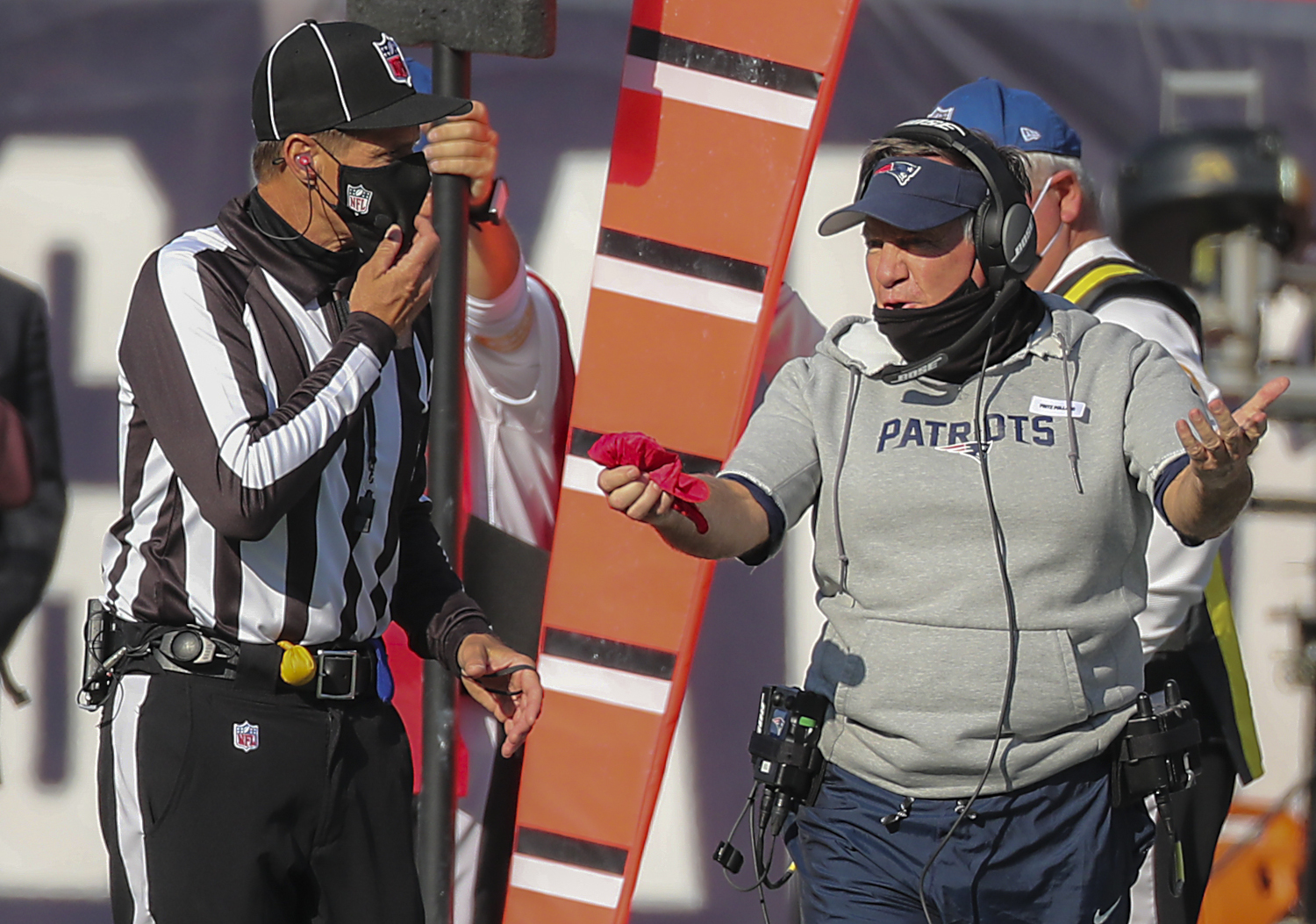 RELATED: NFL Draft: Ranking the New England Patriots' Best Options For the 15th Pick
Bill Belichick has adapted his strategy toward quarterbacks as the game has evolved, according to Lombardi. Thirty years ago in Cleveland, the coach wanted a quarterback who met certain physical standards.
"We wanted somebody who was at least 6027 (6-foot-2 7/8), weighed 220 (pounds), could run 4.81 (seconds in the 40-yard dash), had a (Wonderlic) test score of 25, and we understood that his decline would start at 31 (years old) and probably his career would end at 35," Lombardi said.
The standards have become much more cerebral over time.
"We will never take a quarterback with a low test score who plays at a poor level of competition and is not capable of leading the team," Lombardi said. "Those three areas are vital to us when we're looking for a quarterback. Without mentioning size and speed, the scout must first answer the mental and leadership question completely before you give a high grade."
Precision is at a premium for Belichick. Throwing to spots is perhaps the most important physical characteristic. The coach also wants a quarterback who will be the hardest-working player on the team and one committed to film study.
Which quarterback might Bill Belichick get?
RELATED: Bill Belichick Can Solve Jerry Jones' Biggest Problem and Secure the Patriots' Future in 1 Phone Call
Belichick is not known for taking quarterbacks in the first round of the NFL draft. In 21 drafts with New England, he's never done so. The highest pick he has used for a quarterback was when he tabbed Garoppolo with the 62nd overall pick in the second round of the 2014 draft.
But many analysts believe this will be the year Belichick breaks that barrier, simply because of how far the Patriots fell without an elite quarterback in 2020. The mock-draft tracker at the Patriots' official site leans heavily toward Alabama's Mac Jones as the pick at No. 15, with some draft experts predicting the Patriots will trade up to get him.
Ohio State's Justin Fields is also on the radar, as is Trey Lance of North Dakota State. In all likelihood, Clemson's Trevor Lawrence and Zach Wilson of BYU won't last past the second overall pick. Neither the Jacksonville Jaguars nor the New York Jets are likely to surrender their picks in the top two spots, either.
Belichick has surprised the experts before with his draft strategy. He landed future Hall of Fame tight end Rob Gronkowski in the second round and hit with Brady at No. 199. But in recent years, Belichick has swung and missed with N'Keal Harry, Sony Michel, Derek Rivers and Antonio Garcia.
Can he get the franchise's next star quarterback this time around?