Bill Belichick and Tom Brady Put the Past 2 Years Behind Them to Pay Homage in Classy Statement Exchange
After 22 years, Tom Brady has officially retired from the NFL. The longtime New England Patriots star and recent Super Bowl Champion with the Tampa Bay Buccaneers penned a long message to make his announcement.
But Brady didn't mention the Patriots in his parting message, nor did he mention Robert Kraft or Bill Belichick. Nonetheless, the Patriots sent out a statement after Brady's retirement. Then, Belichick dropped a message to the future Hall of Famer, bringing a friendly response from Brady that appears to put the past behind them in a classy gesture from both sides.
Bill Belichick sends a classy statement after the retirement of Tom Brady
On Thursday evening, Belichick released a touching message after Brady retired. Even though the seven-time Super Bowl-winning quarterback failed to mention the Patriots or Belichick in his release, Belichick took the high road.
The pair spent 20 years together and won six Super Bowls with the Patriots before Brady departed and headed down to Florida.
At the end of the 2019 season, all signs pointed to Brady leaving New England for the first time as he and Belichick endured a bit of a rocky stretch.
Brady then was a free agent and selected the Buccaneers, kicking off a new era in New England. The Patriots went on to miss the playoffs altogether in 2020 with Cam Newton under center.
Nonetheless, Belichick said he was "privileged" to be with Brady for such a long time and called him "the best player in NFL history."
After Belichick's statement came out, Brady released a statement in response.
Tom Brady responds to Belichick's parting message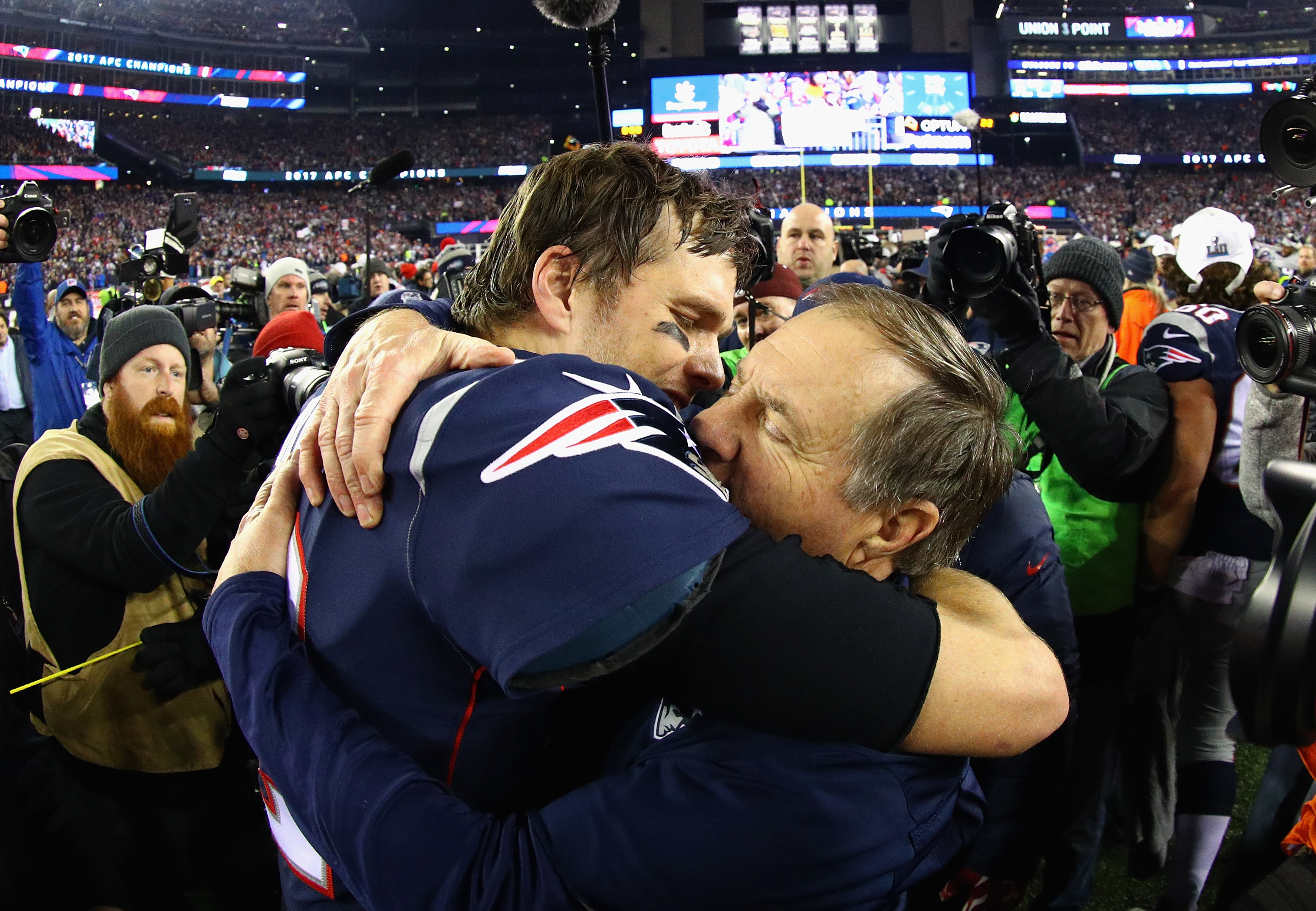 Despite leaving the Patriots entirely out of his retirement announcement, Brady saw Belichick's message and responded quickly.
Brady called Belichick "the greatest coach in NFL history."
Whenever Belichick's career comes to an end, he could be the best coach in the history of the NFL — and Brady is a huge reason as to why.
Rumors swirled left and right about Brady's reasoning for wanting to leave New England, although we might never know precisely why he left Foxborough.
The Buccaneers and Patriots faced off at Gilette Stadium in the 2021 season, and Brady and Belichick made it a point to catch up after the game.
Whatever happened between them is in the past. After spending two decades together, the pair has moved on — or so it seems.
All in all, this head coach-quarterback duo will arguably be the best in NFL history, and the dynasty of the Patriots will be remembered forever with both Brady and Belichick.
The GOAT rides off into the sunset after a magnificent career
There is no denying that Brady is one of the best of all time — if not the best. His resume speaks volumes. The fact that he led the NFL in yards and touchdowns at age 44 is unheard of, and his bust and gold jacket in Canton will be waiting for him.
Brady walks away with seven Super Bowl trophies and a lengthy list of NFL records — most of which will never be broken again.
Whatever happened between Brady and Belichick is ancient history. Now, the two legends paid the ultimate respect to one another after a marvelous run together.
Stats Courtesy of Pro Football Reference
RELATED: With Tom Brady Retired, Which NFL QBs Are Now the Active Leaders in Passing Yards and Touchdowns?