Bill Cowher Mourned the Sudden Death of His Wife While Becoming a Top CBS Broadcaster and Just a Few Years After Winning a Super Bowl
Before Mike Tomlin, there was Bill Cowher. For over a decade, Cowher led the Pittsburgh Steelers to a ton of success as the team's head coach. He then eventually led them to a Super Bowl championship just a year before retiring from the NFL. However, while Cowher has smoothly transitioned into a new career as a broadcaster, while doing so, he sadly mourned the sudden death of his wife, Kaye.
Bill Cowher got his start with the Cleveland Browns and Kansas City Chiefs
Before becoming the Steelers' head coach, and after a short playing career, Cowher became the special teams coach for the Cleveland Browns in 1985. He then became the team's secondary coach in 1987 before becoming the defensive coordinator for the Kansas City Chiefs in 1989.
The Chiefs were then a mediocre team in 1989, but their defense was excellent under Cowher. KC went 8-7-1 overall, but only allowed 17.9 points per game. In 1990 and 1991, though, the Chiefs made two consecutive playoff trips. Their defense was a big reason for their success, too.
In 1992, the Pittsburgh Steelers then made Cowher the team's head coach, and he ultimately made a splash pretty quickly. Pittsburgh had missed the playoffs in two consecutive seasons before Cowher but then went to playoffs in each of Cowher's first six seasons as head coach. Additionally, after making the AFC Championship Game in 1994, the Steelers went all the way to the Super Bowl in 1995. They, however, lost to the Dallas Cowboys, 27-17.
Pittsburgh then went back to the AFC Championship Game with Cowher in 1997 but missed the playoffs in three straight seasons from 1998 through 2000. The Steelers went to the conference championship game again, though, in both 2001 and 2004.
He won a Super Bowl with the Pittsburgh Steelers
During the 2005 season, the Steelers had a young quarterback in Ben Roethlisberger and a great defense that only allowed 16.1 points per game. This led them to an 11-5 record and a trip to the playoffs.
Pittsburgh then ultimately defeated the Cincinnati Bengals in the wild-card round before upsetting the Indianapolis Colts in the divisional round. Then, in the AFC Championship Game, the Steelers defeated the Denver Broncos 34-17 to reach the Super Bowl.
In the Super Bowl against the Seattle Seahawks, the Steelers' defense held the best offense in the NFL to 10 points to win 21-10, finally earning Cowher his first Super Bowl title.
Cowher then coached one more year in 2006, and the Steelers missed the playoffs. He then retired following that season.
Bill Cowher mourned the sudden death of his wife while becoming a top broadcaster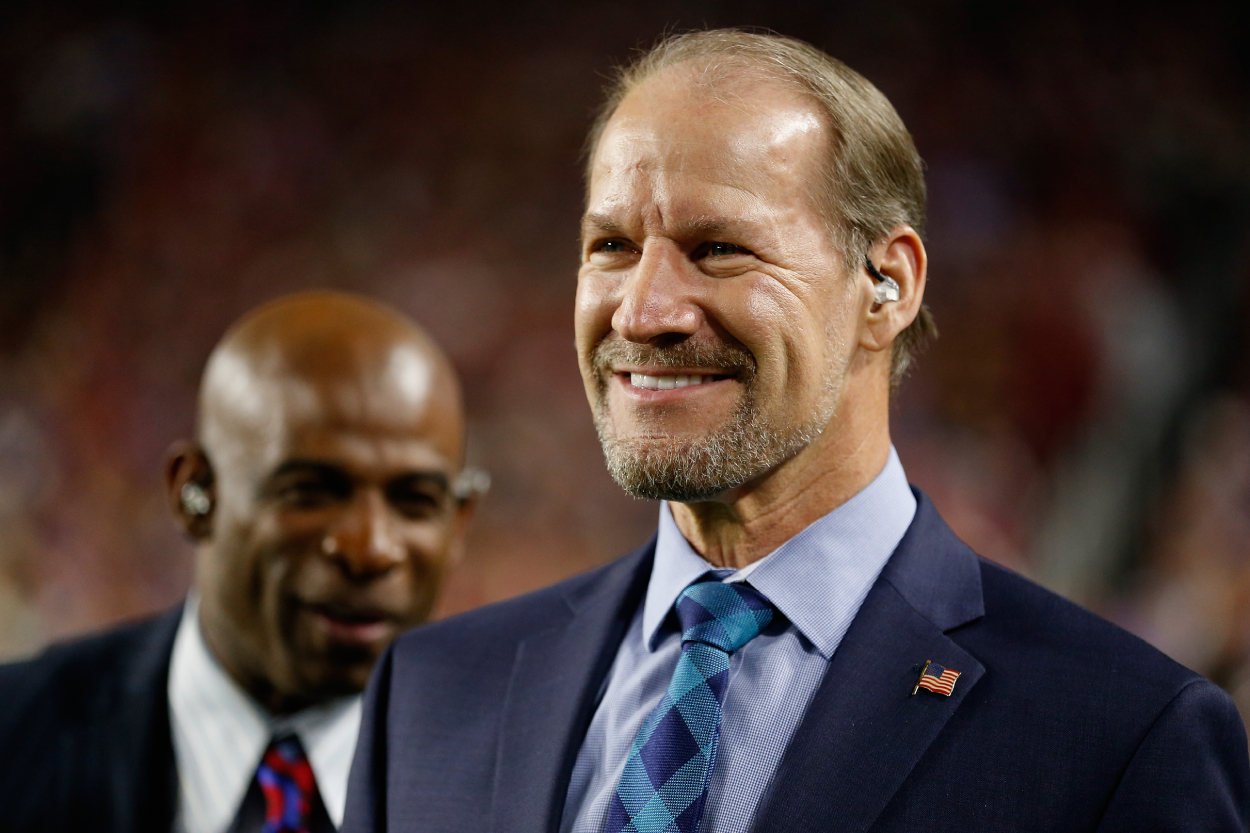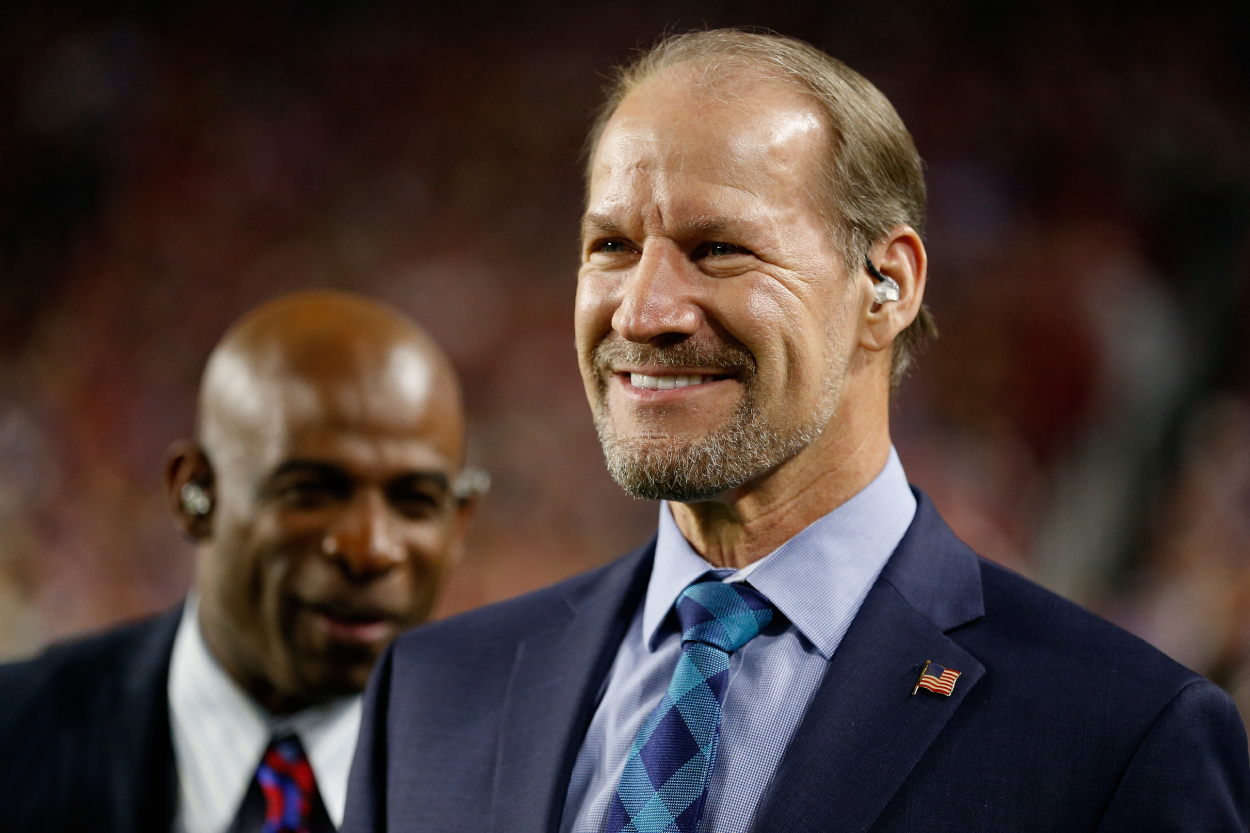 After retirement, Cowher — who is now a Hall of Famer — joined CBS as an analyst for The NFL Today in February 2007. He has become a successful broadcaster since then.
However, in February 2010, a mole had changed colors on his wife, Kaye's, skin. They then learned that Kaye had melanoma and that it had reached her bloodstream. She then sadly died just five months later at 54 years old.
"Kaye was such a loving and compassionate person and she was the foundation of our family," Cowher said in 2010, according to ESPN. "Kaye was always at my side throughout my career as a player, coach, NFL analyst and, most importantly, as a parent to our three daughters Meagan, Lauren, and Lindsay."
Since Kaye's death, Cowher has become a face of melanoma awareness. According to Sports Illustrated, Cowher joined the Melanoma Exposed campaign. He has also spoken about the cancer.
"I think one of the biggest things I took away from it is it's very detectable," he said in 2017, according to Sports Illustrated. "To get your skin checked once a year is a very small price to pay for a lifetime."
Cowher has also become more conscious about taking care of his own skin.
"The ozone is breaking down more and more each year; that's a fact," Cowher said, according to Sports Illustrated. "That being said, we have to be more conscious of the sun and what it can do to your skin."
Bill Cowher sadly had the sudden shock of losing his wife in 2010. Now it appears that he is working to make sure that others don't have to go through the same thing he and Kaye did.
Stats courtesy of Pro Football Reference