Bill Parcells and Tony Dungy Saved Linebacker Keith O'Neil's Life Amid Mental Health Battles
As a member of the Indianapolis Colts, Keith O'Neil regularly faced some of the NFL's top teams each year.
Those annual matchups with Tom Brady and the Patriots, though, had nothing on what O'Neil encountered off the field. A former star college linebacker, O'Neil had several mental health battles during his career.
Here's how legendary coaches Bill Parcells and Tony Dungy, as well as a Super Bowl victory with the Indianapolis Colts, helped save O'Neil's life.
Keith O'Neil won a Super Bowl with the Indianapolis Colts
The son of veteran NFL linebacker Ed O'Neil, Keith O'Neil entered the league as an undrafted free agent in 2003. Previously, O'Neil was a two-time all-Big Sky linebacker at Northern Arizona, an FCS program.
O'Neil registered 75 tackles, including two for loss, and a forced fumble in four seasons with the Dallas Cowboys and Indianapolis Colts.
The young linebacker saw a lot of his action on special teams and had three tackles during the Colts' Super Bowl run after the 2006 season.
O'Neil faced mental health struggles in the NFL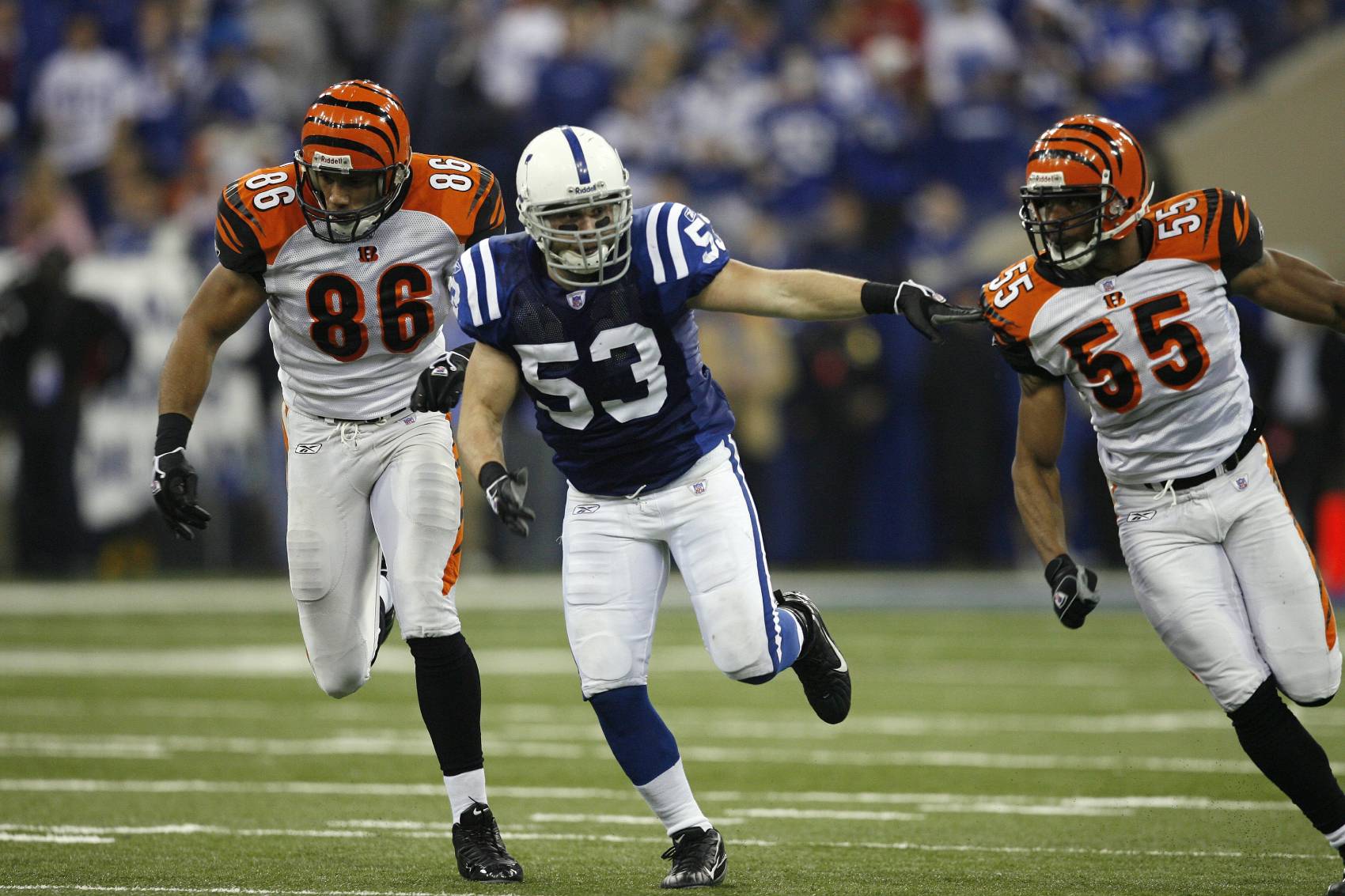 Keith O'Neil struggled with anxiety and sleeping problems in the NFL.
As a rookie with the Dallas Cowboys, O'Neil approached head coach Bill Parcells about both problems. In a 2019 interview with BP Hope, O'Neil recalled his conversation with the Super Bowl-winning coach.
"He sat me down and we talked for some time. We had a great discussion and he helped me through it. I saw a different side of him through that experience that most people don't see."
O'Neil faced more problems when he joined the Indianapolis Colts in 2012. Symptoms of a then-undiagnosed bipolar disorder kept O'Neil sleepness for four nights before he spoke with Dungy about his issues.
Bill Parcells and Tony Dungy saved Keith O'Neil's life
Bill Parcells had a reputation as being extremely tough and sometimes aloof with his players.
Keith O'Neil didn't see that side of Parcells. It was Parcells' coaching, both on and off the field, that turned O'Neil into a valuable special teams weapon for the Cowboys.
When O'Neil approached Tony Dungy early in the 2005 season about his mental health issues, Dungy called a meeting with the team doctor, trainer and general manager Bill Polian.
The doctors prescribed O'Neil with sleeping medication. O'Neil had a career-high 32 tackles in 11 games with the Colts that year.
O'Neil sat out the 2007 season and retired in 2008. His final non-preseason game was the Colts' Super Bowl 41 victory over Rex Grossman and the Chicago Bears.
O'Neil now works as a mental health advocate and motivational speaker. He's shared his story, and the help that two legendary NFL coaches provided him with, since his career ended.
"The only reason I'm able to talk about what I went through is because of Coach Dungy," O'Neil told BP Hope.

All stats via Pro-Football-Reference