Bill Russell Is a Hall of Fame Player and Coach but Just Received Praise From a Former U.S. President for Something That Has Nothing to Do With Basketball
Bill Russell is one of the most accomplished humans in NBA history. He not only won 11 NBA championships in 13 seasons as a player for the Boston Celtics, but he also won two of those titles as a player-coach.
However, all his success in basketball doesn't even match up to his off-court achievements, as Russell, who has been a civil rights activist for decades, has had a significant impact on Black athletes throughout America. In fact, former U.S. President Barack Obama recently recognized Russell for his social justice efforts.
Bill Russell is more than an NBA legend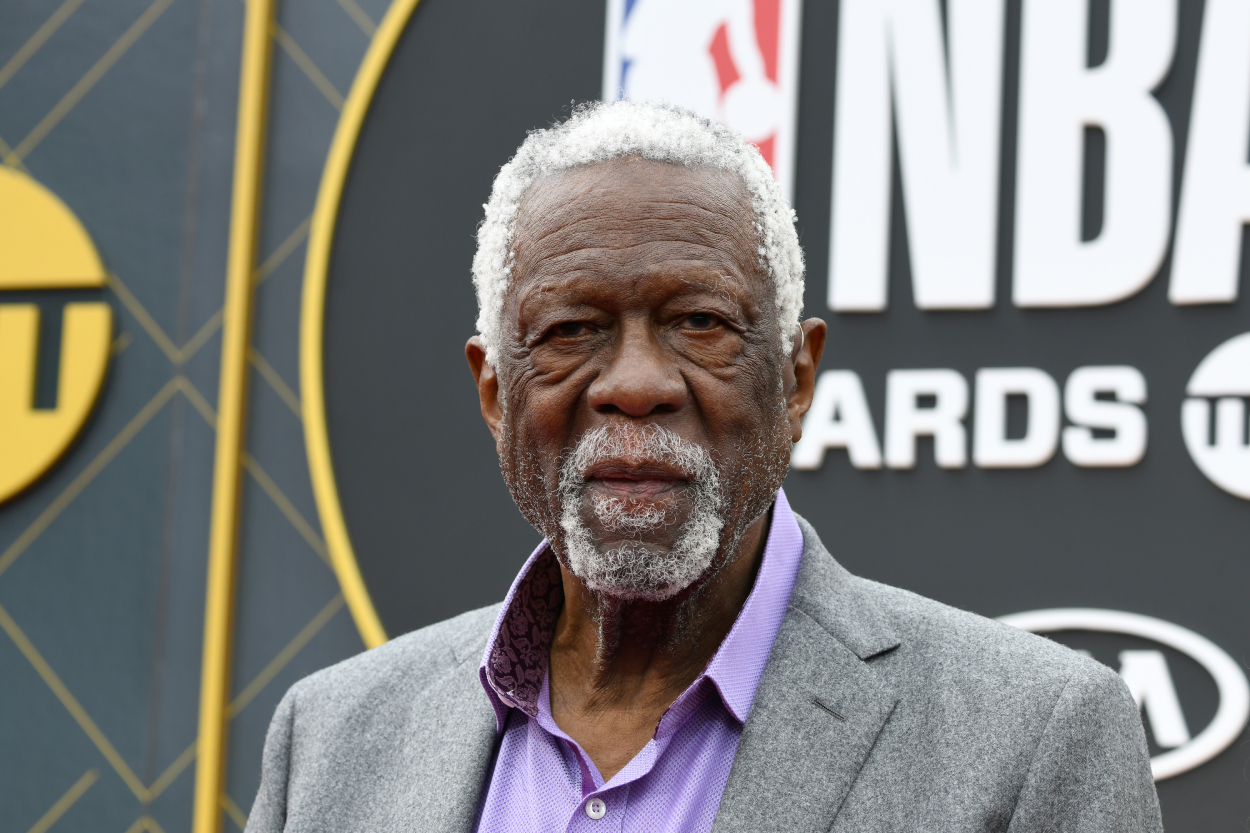 Russell was arguably the biggest star in basketball throughout most of the civil rights movement, a time when Black men and women were discriminated against across the entire country. Although he was a professional athlete, Russell wasn't excluded from receiving racist insults or getting treated unequally compared to his white teammates.
He didn't let anything stop him from doing what was right, though.
Russell has fought social injustice for years, and his efforts have torn down barriers for current Black athletes and coaches today.
The many instances of Russell's activism include when he and his Celtics teammates pulled out of a game "as a demonstration against racist behavior," according to The Washington Post. He also attended the March on Washington with Martin Luther King Jr.
"For us that were deeply involved, the changes were very slow," he said in 2020, per the NBA's Twitter. "It's like walking down the street one step at a time. I met [King] at the March on Washington. In fact, I was invited to go on stage, but I respectfully declined. My father used to tell me for survival, Black men had to understand white men to survive. But it was not true the other way around, and so you have to make your own way."
Russell later became the first Black coach in NBA history and has continued fighting racism and social injustice ever since.
And Barack Obama recently recognized him for his efforts.
Barack Obama praised Bill Russell
Russell recently entered the Naismith Memorial Basketball Hall of Fame as a coach after going in as a player in 1975.
To honor the accomplishment, Barack Obama, who gave Russell the Presidential Medal of Freedom in 2011, sent the former NBA big man a nice message. But he also praised him for what he has meant to America outside of his sport.
"Bill Russell, perhaps more than anyone else, knows what it takes to win and what it takes to lead; that's always been true off the court as well," Obama said, per NBA TV's Twitter. "As I mentioned when I gave him the Medal of Freedom, this is a man who marched with Dr. King and stood by Muhammed Ali. He endured insults and vandalism but never stopped speaking up for what was right. … I could not be more honored to celebrate Bill Russell for the way he played, the way he coached, the way he led, the way he lives his life. Because as tall as Bill Russell stands, his example and his legacy rise far, far higher."
Obama's message was powerful and a true representation of what Russell has meant to Black men and women around America.
His impact certainly hasn't gone unnoticed by people in today's game, either.
Bill Russell paved the way for Doc Rivers and other Black NBA coaches
Russell's social justice work in and outside of sports has helped pave the way for Black coaches and players today. The NBA saw three Black head coaches in the conference finals for the first time in league history in 2021. And guys like Doc Rivers and Tyronn Lue, who have won championships leading the Boston Celtics and Cleveland Cavaliers, may not be where they are today without Russell.
"He stood up in times when it was very hard to stand up," Rivers said of Russell in 2017, per the NBA's YouTube. "… Bill Russell allowed the rest of the world to know that if you're qualified, anyone can coach. Without Bill Russell, I'm not coaching."
During his playing career, Russell earned 12 All-Star selections, won five league MVPs, and led the NBA in rebounding four times. As a coach, he won 341 games and two titles. His impact, though, goes much further than his stats and accomplishments. His work off the court made him one of the most influential people in NBA and American history.
Stats courtesy of Basketball Reference
RELATED: For Boston Celtics Legend Bill Russell, NBA Success Was Built on Something Bigger Than Scoring, Rebounding, and Defense