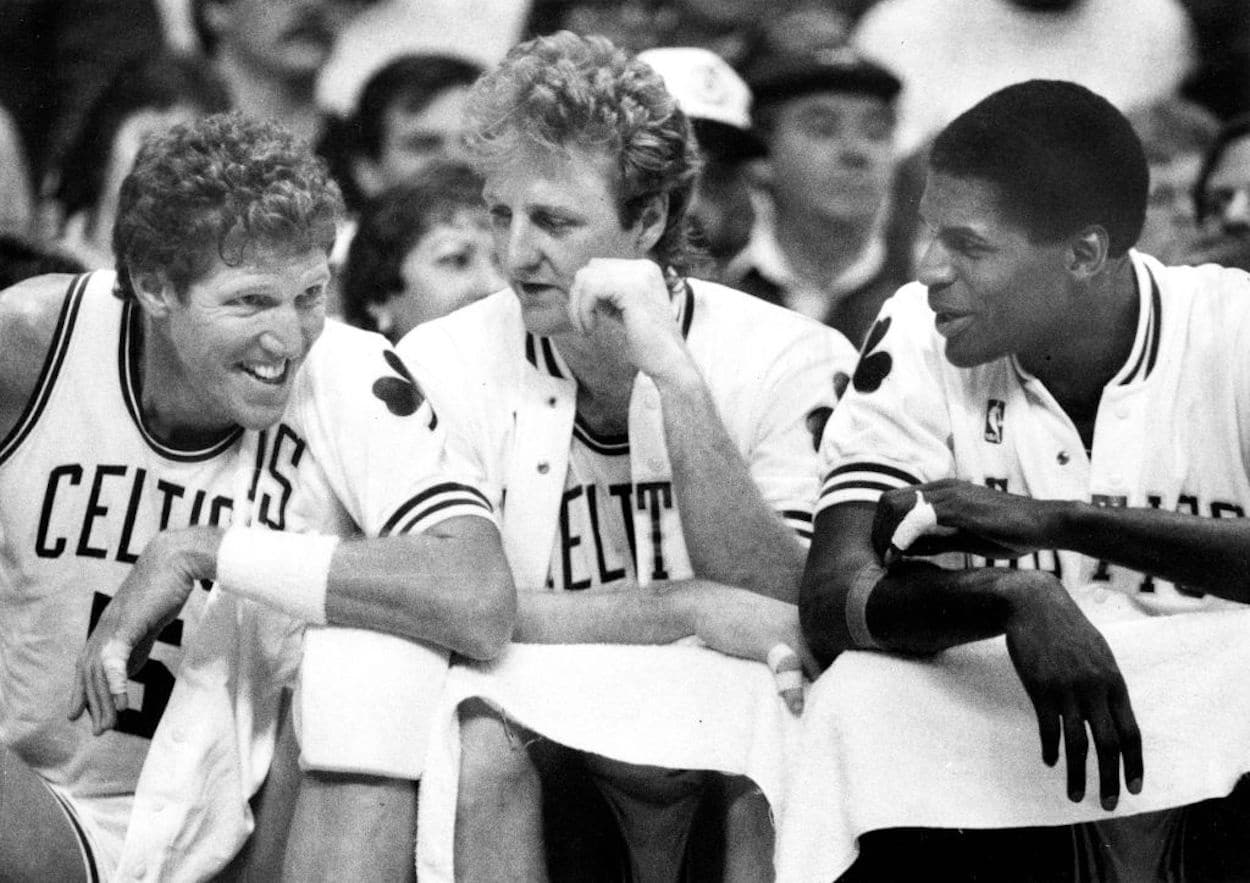 Bill Walton Believes the Boston Celtics 'Wouldn't Have Worked' Without Robert Parish
While Robert Parish was sometimes overshadowed by his Boston Celtics teammates, the big man was a key part of the club's success.
If you've spent any time around sports, you've undoubtedly heard plenty of cliches about how the best teams are more than a sum of their parts. In that case, the Boston Celtics had the best of both worlds during the 1980s. While the club boasted plenty of incredible players, they also had exactly the right mix of guys to get the job done.
Consider, for example, Robert Parish.
Although the Chief might not have stolen the same way that Larry Bird could, he was a fundamental part of the Celtics' success. In fact, Bill Walton even believes that the big man was at the heart of everything those teams accomplished.
Bill Walton has nothing but praise for Robert Parish
When you're a part of a winning team, there can be a tendency to look at the collective and highlight how everyone played a role in the success. When he looks back on his time in Boston, though, Bill Walton knows exactly where to aim his praise.
"Chief was the foundation of the team," Walton explained in an NBA 75 Stories clip honoring Parish. "It wouldn't have worked. It wouldn't have happened without Chief because he just anchored that middle, and he was just a towering pillar of strength and just so focused, so disciplined, and he didn't want any attention. He didn't want any of the nonsense that surrounds the greatness of a wonderful basketball team. He wanted to do his job, and he just wanted to be there with the guys."
In fairness to Walton, this isn't the first time he's sung Parish's praises. In 2003, for example, he penned a Hall of Fame induction speech for his former teammate, which ran on ESPN.
"Robert Parish is a man of exquisite nobility, gentility, and grace," Walton began. "And he is exactly what the Basketball Hall of Fame is all about, a hallowed institution to properly honor the legends who never had any interest in ceremony, recognition or self-promotion."
The final words of the speech, however, show the true depth of Walton's admiration.
"Robert's place in the history of the game is secure. Only three big men have won more championships — Bill Russell, Kareem Abdul-Jabbar, and George Mikan," he wrote. "Some will say that Robert was lucky; that he played on great teams with unbelievable talent. The reality is that we were the lucky ones to be on his team. As great as it is to be Robert's teammate, it is even better to be his friend."
The numbers and our Boston Celtics expert agree that Parish was essential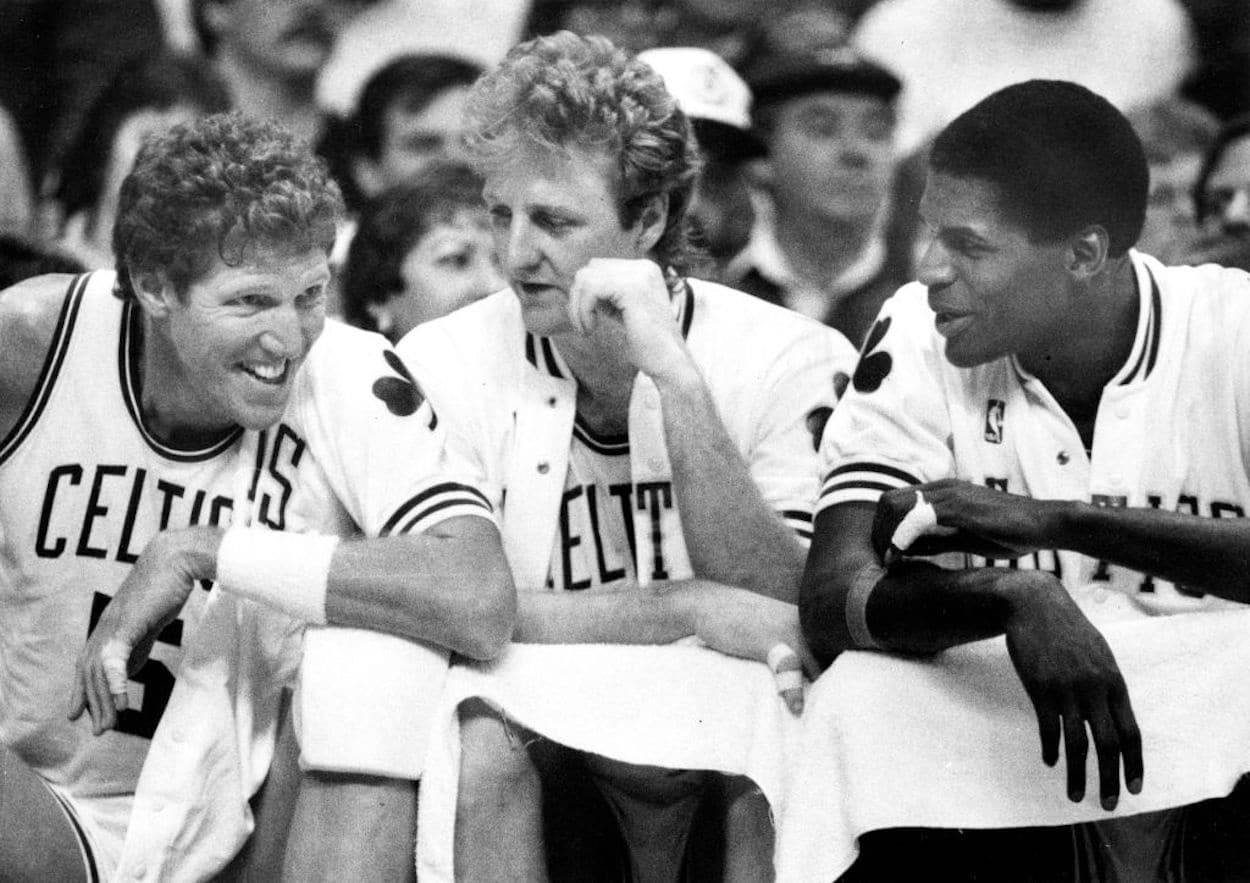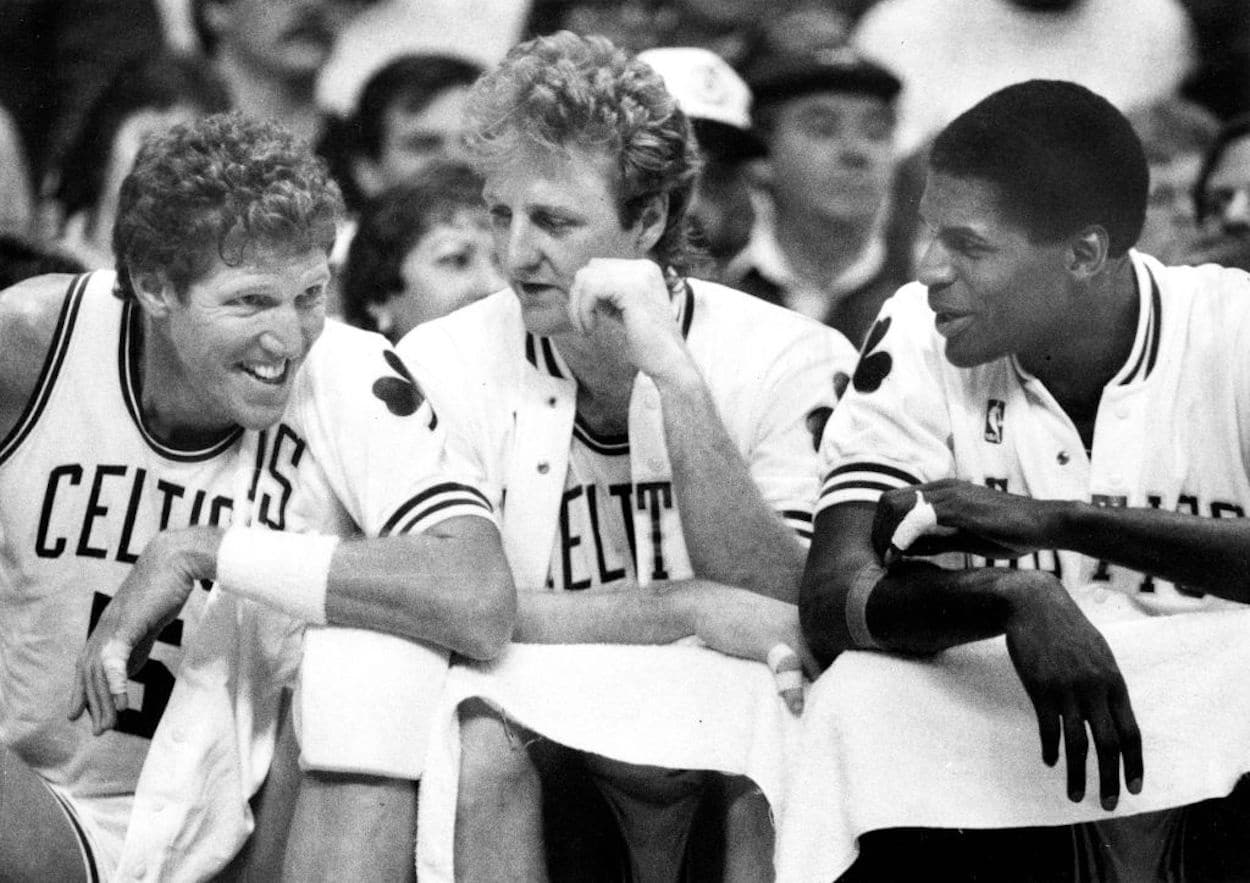 While it's easy to look at Larry Bird and assume that he could have carried any team to success, Parish deserves his share of the credit, too.
If we look at the counting numbers, the big man more than contributed to the Celtics' success. During his 14 seasons in Beantown, he averaged 16.5 points, 10.0 rebounds, 1.5 assists, and 1.5 blocks per outing. While those totals may look modest when compared to Bird and Kevin McHale, they don't tell the whole story. During the 1980-81 title-winning season, for example, the Chief was the club's second-leading scorer and rebounder behind Bird. Without his presence, Boston might not have overcome the 76ers and Moses Malone, let alone won a championship.
Beyond that, Parish was remarkably consistent. If you believe that sporting success is a marathon rather than a sprint, he was an elite endurance runner. In Boston, he never played fewer than 74 games in a single campaign; that was a one-off, too, with his usual total hovering around 79.
And if you'd prefer a more anecdotal perspective, take it from Sportscasting's own Mike Thomas, who spent 23 years on staff at The Herald News in Fall River, Massachusetts.
Bird, McHale, and Parish may be the best frontcourt in the history of the NBA. Bird gets all the credit, and rightfully so. He's arguably a top-five player of all time. McHale may have the best low-post moves of anyone ever to play in the NBA. Parish, though, was the glue to that team. He was Mr. Reliable. Bird had the back problems and the heel issues. McHale's feet were a problem. Parish was always there, ready to play. He played 14 seasons in Boston and never played fewer than 74 games in a season. He quietly did his work on both ends of the court. When that Big Three is mentioned, it's usually Bird, McHale, and Parish, in that order. Parish gets the least amount of credit of the three, but you can make an argument he was the most important.

Mike Thomas, Sportscasting staff writer
And there you have it. Regardless of which perspective you prefer, it's important to give Parish his due.
Stats courtesy of Basketball-Reference