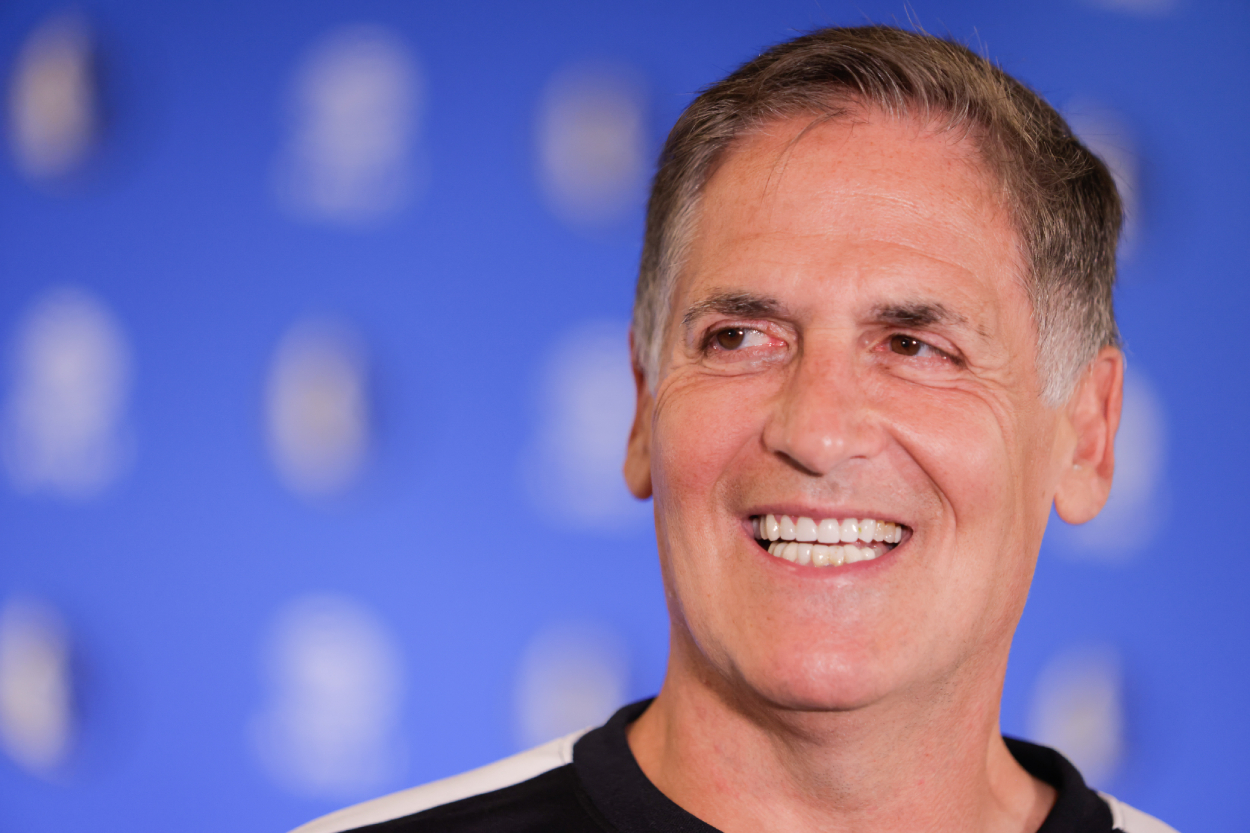 Billionaire Mark Cuban Reveals 1st Purchase After Selling Trash Bags Door to Door as a Child
Mark Cuban revealed the first item he bought after getting a job selling trash bags door to door as a child.
Mark Cuban no longer needs to go door to door selling trash bags. The Dallas Mavericks owner and billionaire entrepreneur did that for his first job as a youngster, putting him on the road to financial success. Making three bucks per sale, Cuban recently said he made enough to purchase the item he always wanted.
Mark Cuban got his first job from his father's drinking buddy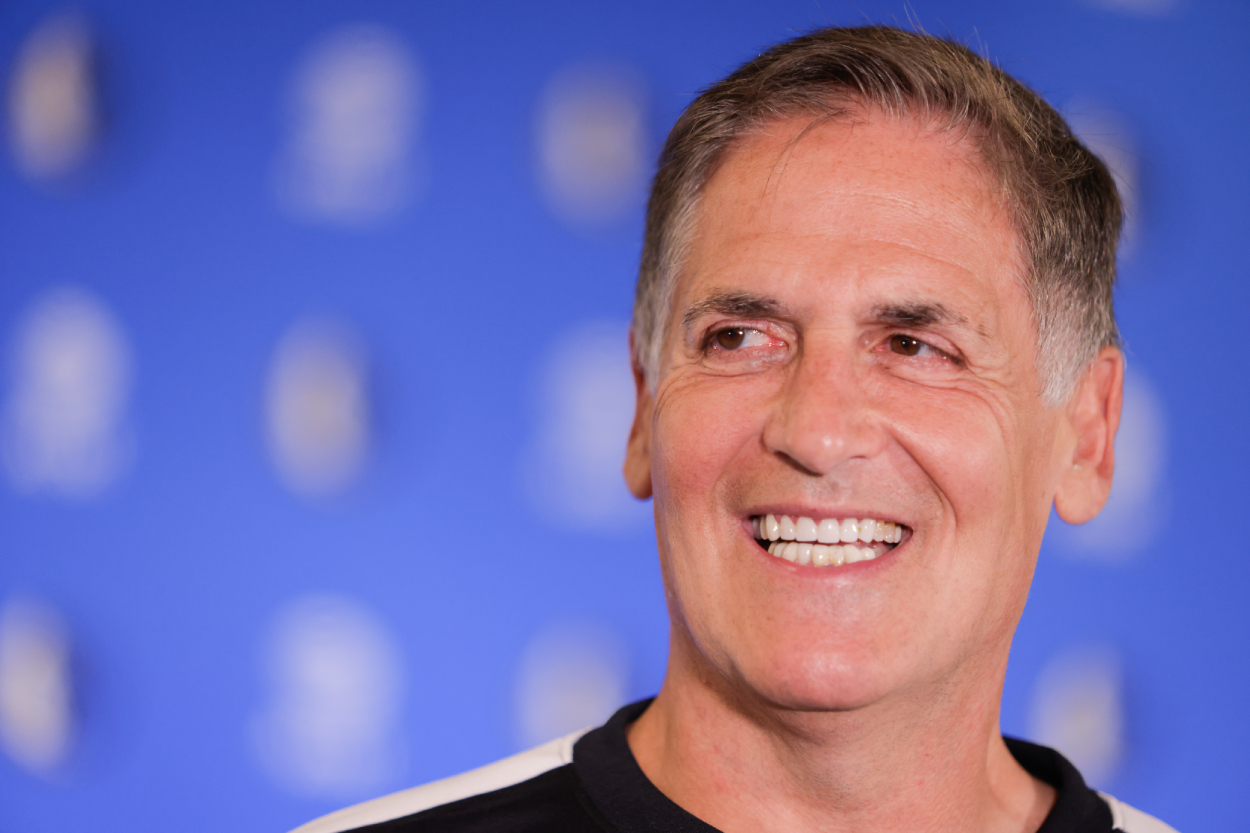 Cuban has called himself a basketball junkie. He's been that way since he was a kid. When you're a kid who loves basketball, it's all about the shoes.
"My dad was playing poker with his buddies, and I came in there, grabbed a donut, talked trash," Cuban recalled on The Ringer podcast with Kyle Brandt. "They were drinking and yucking it up. I'm like, 'Dad, I want a new pair of Converse.' He's like, 'Mark, those tennis shoes on your feet look like they're working. When you have a job, you can buy whatever you want.'
"One of his drunk buddies was like, 'Hey, I can get you a job. I got all these trash bags. You can sell them door to door.' I was like, 'done.'
"So imagine this (knocks on door), 'Hi, My name is Mark. Do you use trash bags? Six dollars for a hundred of them.' I get them in my little red wagon. Drag it down the street. Give you your trash bags. You give me six. I pay off three. Three bucks ahead. Done."
Did Mark Cuban by those Converse sneakers?
Cuban saved up enough cash from his trash bag sales to make his first-ever purchase — a new pair of white Chuck Taylors.
"They were Chuck Taylors. They were white — the traditionals, right?" Cuban told Brandt. "But my stuff was broken down. And I was trying to keep up with my friends, and I wanted a new pair.
"That was the only way I was going to get them, and I got my Chucks. Got my Chucks."
Brandt did ask Cuban if he was turned down by a customer, would he go right back at them and continue to try and sell?
"Hell ya," Cuban said. "I'd say I know your daughter."
Cuban has come a long way since those trash bags days
According to Celebrity Net Worth, Cuban's net worth is estimated at $4.5 billion. That's a lot of trash bag sales. He's a well-known businessman with his ownership of the Mavericks, and he's a television personality, famous for his appearances on "Shark Tank."
Although he's involved with numerous companies and has his hand in many businesses, Cuban said there was one product on "Shark Tank" that he passed on and regrets it.
He said it doesn't keep him awake at night but cringes when he sees it, knowing the product is a huge success.
"It bothers me every time I see it — Spikeball," Cuban said. "You know when you see people at the beach, and they've got that little net thing on the ground, and they're bouncing the ball and trying to keep it in the air. That's Spikeball.
"They came on "Shark Tank" and their big thing was they wanted to start leagues. I liked the product, but I didn't want to have to be the commissioner of their Spikeball league. Now, every beach you go to, anytime you go to a park, there's always three people with Spikeball."
You can't win 'em all, Mark. You lost out on Spikeball, but you did get those Chuck Taylors.