Billy Joe Saunders Keeps Getting in His Own Way
The boxing world has had a rough time dealing with COVID-19, but some boxers are already planning a return to the ring. Canelo Alvarez is probably the best pound-for-pound boxer who's actively competing today, and he really wants to fight in 2020. That said, his potential opponent, Billy Joe Saunders, just keeps shooting himself in the foot. 
COVID-19 stops everything
After beating Sergey Kovalev for the WBO light heavyweight title, Alvarez proved to the world just how good of a boxer he was since he now has won belts in four weight classes.
On top of that, Kovalev joins the many other men that Alvarez has beaten in his long career. So, for his next fight, he and his team was looking for a new opponent to conquer, and Saunders got that straw. 
Saunders, with a record of 29-0, is an undefeated British boxing champ who's won world titles before. That said, Saunders has never faced a great boxer like Alvarez, so this fight was a great fight in the making.
On one hand, Alvarez gets another high-level opponent, and on the other, Saunders gets to prove his worth and fight one of the best in the sport. 
They were supposed to fight in May, but of course, not long after they agreed to fight, COVID-19 happened and canceled everything. 
Billy Joe Saunders gets himself canceled, too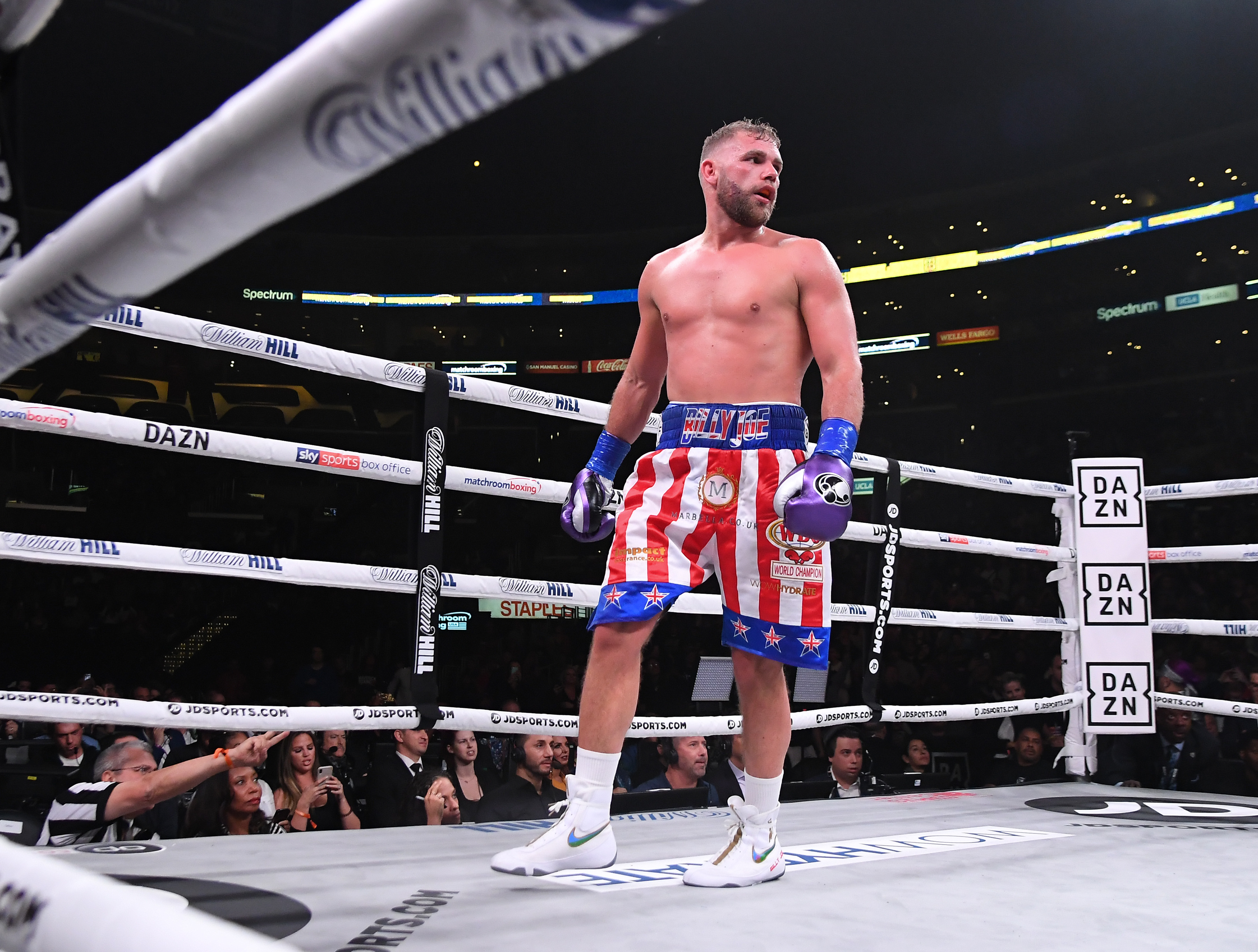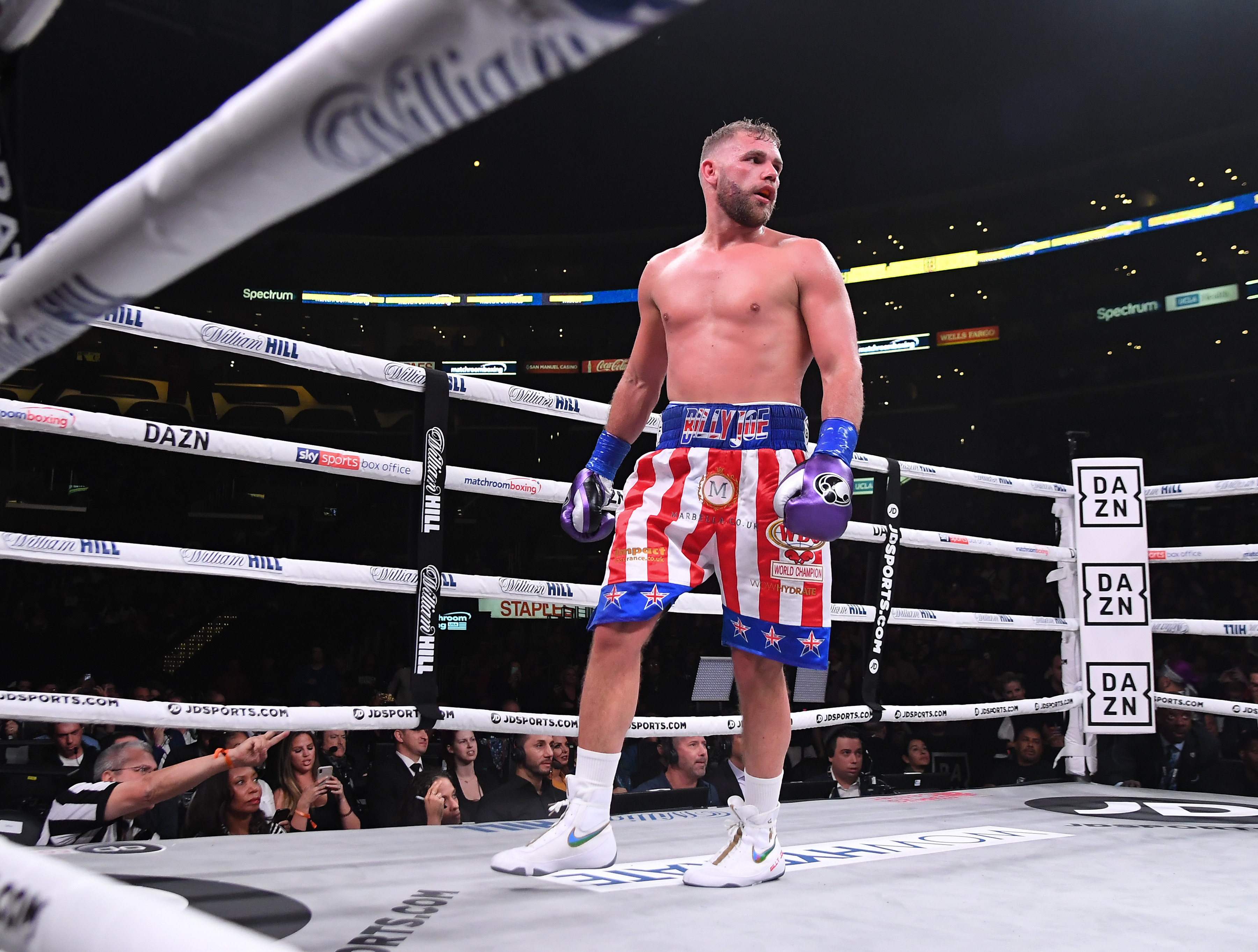 According to ESPN, not long after countries started shutting down, Saunders thought that it'd be a good idea to make a joke video on social media where he'd make fun of domestic violence victims during the pandemic. Obviously, few people found this joke funny, and soon enough, his boxing license was suspended. 
This wasn't the first time he's made a mistake on social media, either. Like ESPN wrote, in 2018, he posted a video of him offering a homeless woman cocaine if she hit a random person. Once again, this video got him in trouble, and he ended up paying a roughly $120,000 fine for it.
That said, his suspension was ultimately pointless since his fight with Alvarez got canceled due to the pandemic anyway. While the original date for that fight has come and gone, Alvarez is still hungry for a fight in 2020.
Like CBS Sports wrote, Alvarez wants to fight on September 12th, which is the weekend of Mexican Independence Day. Alvarez loves to fight around Mexican Independence Day, and so, he's been looking to fight someone on that day. 
Billy Joe Saunders doesn't want to fight in September
However, like CBS Sports reported, Saunders has said that he doesn't want to fight Alvarez in September. He said he doesn't want to fight Alvarez in September because he won't be able to prepare for the fight in time. He also claimed that it isn't a money issue.
Like CBS wrote, Saunders said, "You can say to me, 'Billy Joe, a billion pounds, but you're not ready and you're going to get beat.' I would say keep it." He then went on to say that, when he's ready, he'll be willing to fight Alvarez for free. He also said that Alvarez's team was playing "mind games" with him and his team. 
In any case, with Saunders out of the way, Alvarez is still looking for an opponent. Another boxer who's dropped out of the running is Gennady Golovkin, or GGG. Alvarez has fought GGG twice already, and while a trilogy fight may happen in the future, GGG wanted to defend his belt against someone else first, according to CBS Sports. 
No matter who Alvarez fights or doesn't fight in September, it'll likely be done safely at least, since audiences won't be allowed in the arena.