Billy Martin's Sudden Death May Have Changed Yankees History Forever
Billy Martin holds a place in New York Yankees history both as the scrappy second baseman during the team's dynasty in the 1950s and as a fiery manager in the 1970s and 1980s.
Martin famously managed the Yankees on five different occasions and won six titles as a player and manager.
Although Martin wasn't the Yankees manager when he died in 1989, here's how his sudden passing may have changed the franchise's future.
Billy Martin is a Yankees legend
Even with his 5-foot-11 frame, Billy Martin resembled a firecracker more than he did a World Series-winning second baseman.
Martin had a knack for clutch hits. He hit .333 with five home runs and 19 RBIs in 28 career World Series games.
A close friend of Mickey Mantle, Martin hit .262 with 30 home runs and 188 RBIs in seven seasons with the New York Yankees. That's where the firecracker part comes into play.
The Yankees feared his temper and influence on Mantle so much that they traded him to Kansas City, then among baseball's worst teams. Martin stuck around in baseball through 1961 and later became a controversial manager.
It was impossible to doubt Martin's success in managing teams. He went 1,253-1,013 with five organizations and won the 1977 World Series in New York.
Martin's problem was his temper. He fought with ownership, executives, and players alike regardless of what uniform he wore at the time.
Martin tragically died in a car crash in 1989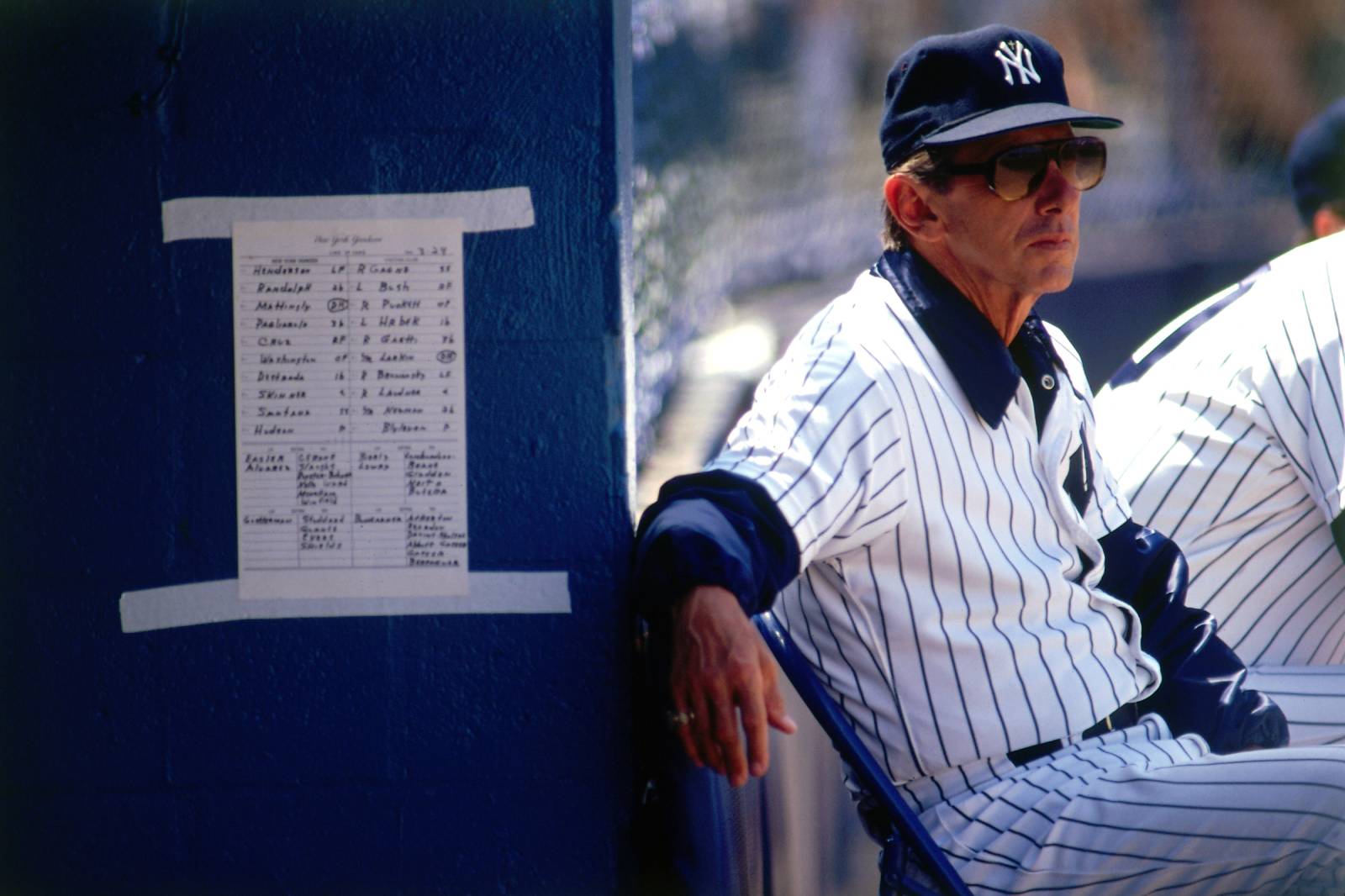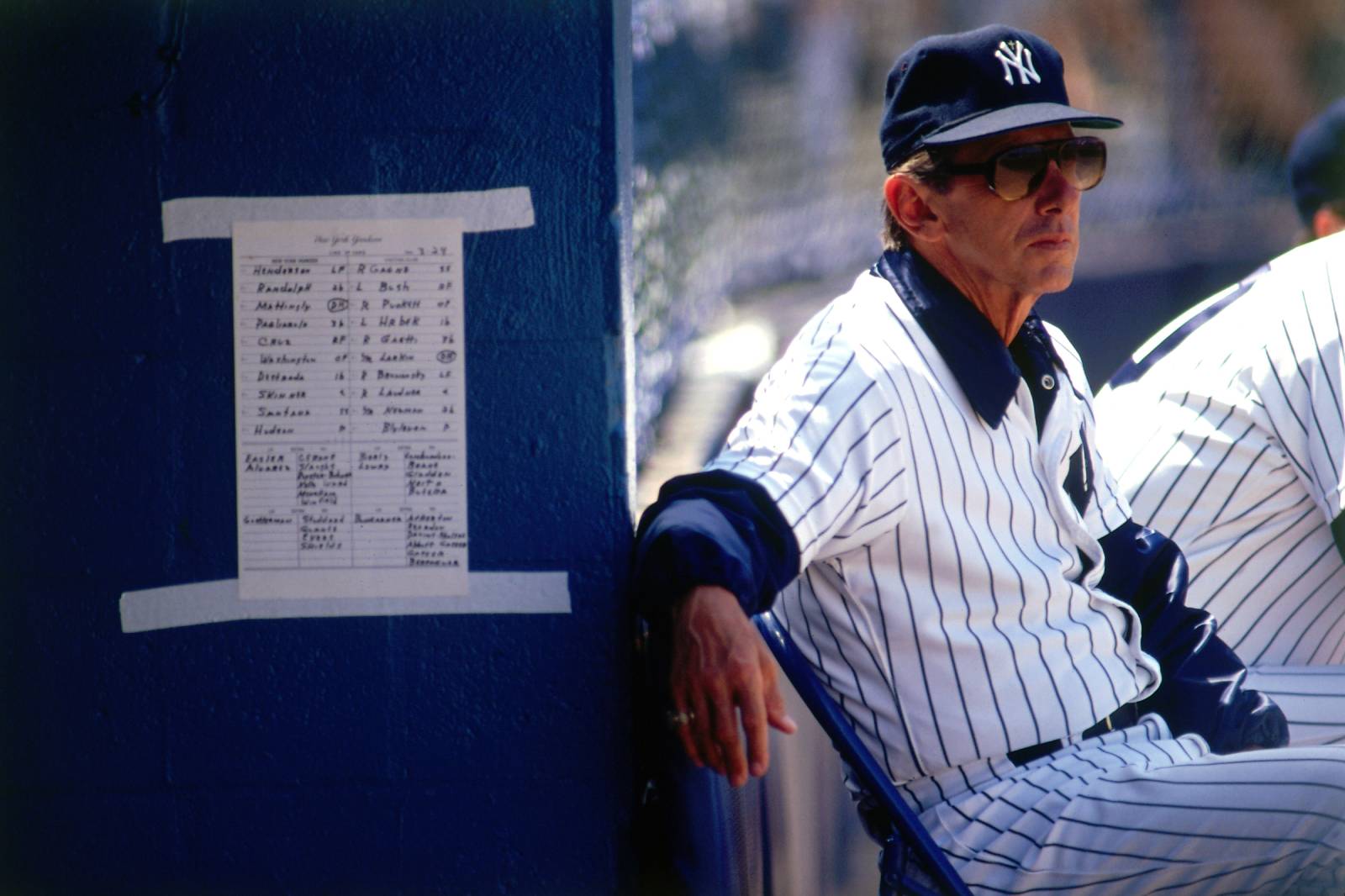 Billy Martin's life came to a tragic end when he passed away in a single-vehicle accident on Christmas Day 1989 in upstate New York.
The details of the accident still remain unclear. Martin's friend, Bill Reedy, reportedly changed the story of who drove that night. The two had been at a bar the night before.
Reedy was convicted in a jury trial of driving with a blood-alcohol level of .10. He also had his license suspended, according to the Associated Press.
Martin struggled with alcohol throughout his life. Books about Martin, from Mike Shropshire's stories of Martin's stint with the Texas Rangers to biographies about the All-Star second baseman, all touched on his drinking habits.
Billy Martin's death may have changed Yankees history
Billy Martin was 61 years old when he died. At the time, his official role with the New York Yankees was that of a special adviser.
Unofficially, Martin and Yankees owner George Steinbrenner were preparing for another run together. One of Martin's former players, Bucky Dent, took over for Dallas Green late in the 1989 season.
Steinbrenner didn't believe Dent could lead the Yankees to a title, though. According to Bill Pennington's 2016 book, Billy Martin: Baseball's Flawed Genius, Martin and Steinbrenner met in November 1989 and discussed the possibility of a sixth Martin stint.
The New York Times reported a similar story when Martin died.
That, of course, never happened. The Yankees fired Dent 49 games into the 1990 season and replaced him with Stump Merrill.
An alternate history with Billy Martin managing the 1990 Yankees — and possibly beyond — is a fascinating one. Would the Yankees have performed well enough in 1991 that they couldn't draft Derek Jeter in the 1992 MLB draft?
Buck Showalter's cultural changes helped turn the Yankees around and into a playoff team by 1995, a year after the strike-shortened season. Could Martin have done the same, and would the Yankees still have acquired future pieces like Paul O'Neill or Jimmy Key?
There may have been no late-1990s dynasty or Core Four if Martin managed the Yankees in the early 1990s. But Martin's managerial skills could have turned the Yankees around sooner.
Instead of winning titles later in the decade, Martin's tactics may have led the Yankees to more victories in the short term. Martin would have been 67 by 1996, the year the Yankees hired Joe Torre — and a dynasty began.