Billy Sims Turned His Tragically Short NFL Career Into a Success Story for the Ages
The Detroit Lions don't have many bright spots in the course of their star-crossed franchise history, but Billy Sims would certainly constitute one of the few. Sims had a brief but brilliant career as an NFL player in Detroit.
His story is equal parts tragic and inspiring — while Sims sadly had a short NFL career, he was able to make the most of the little time he did have. Let's take a look back at the career of this Lions legend, his impact on the team and sport, and what he's been up to since. 
Billy Sims' NFL career overview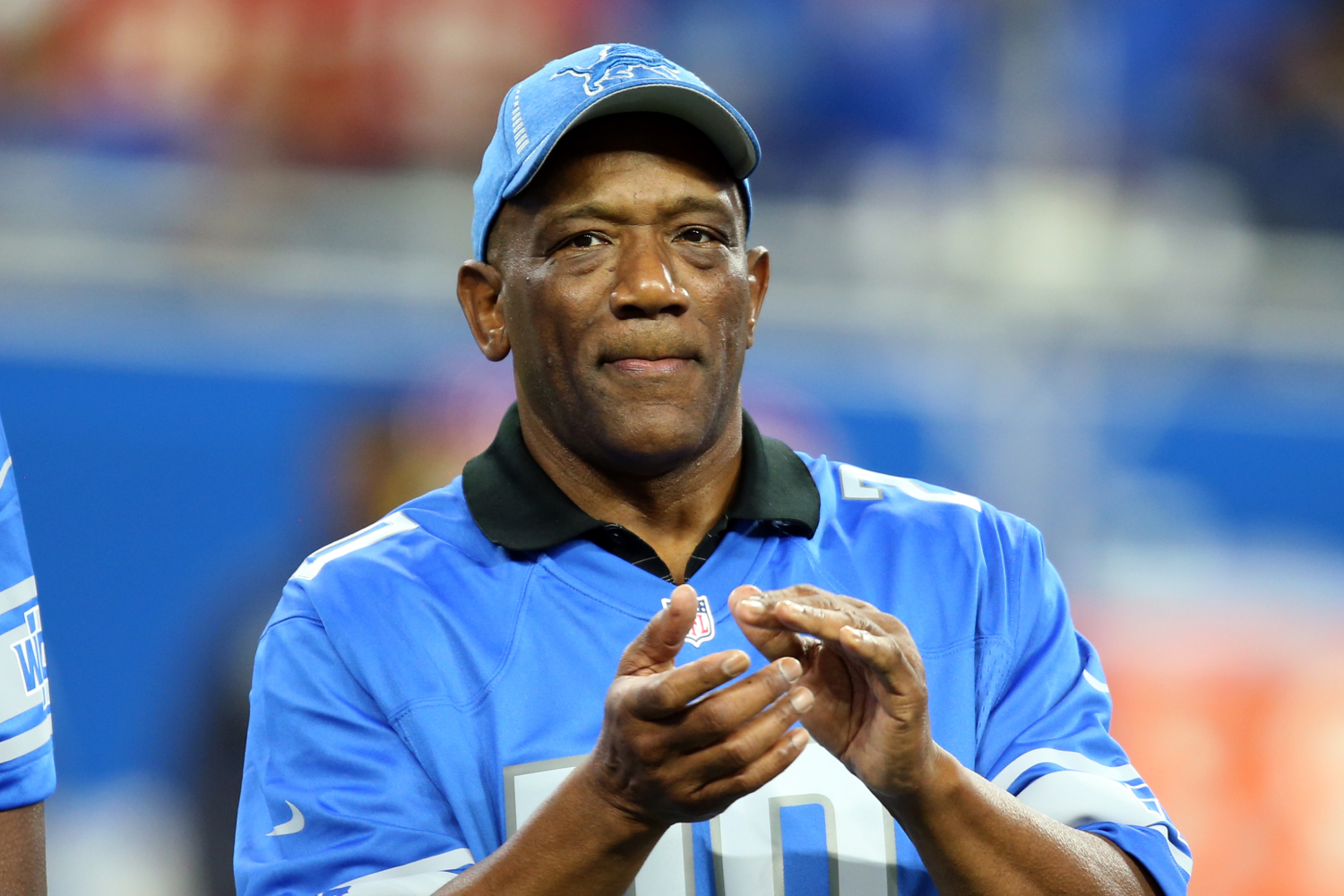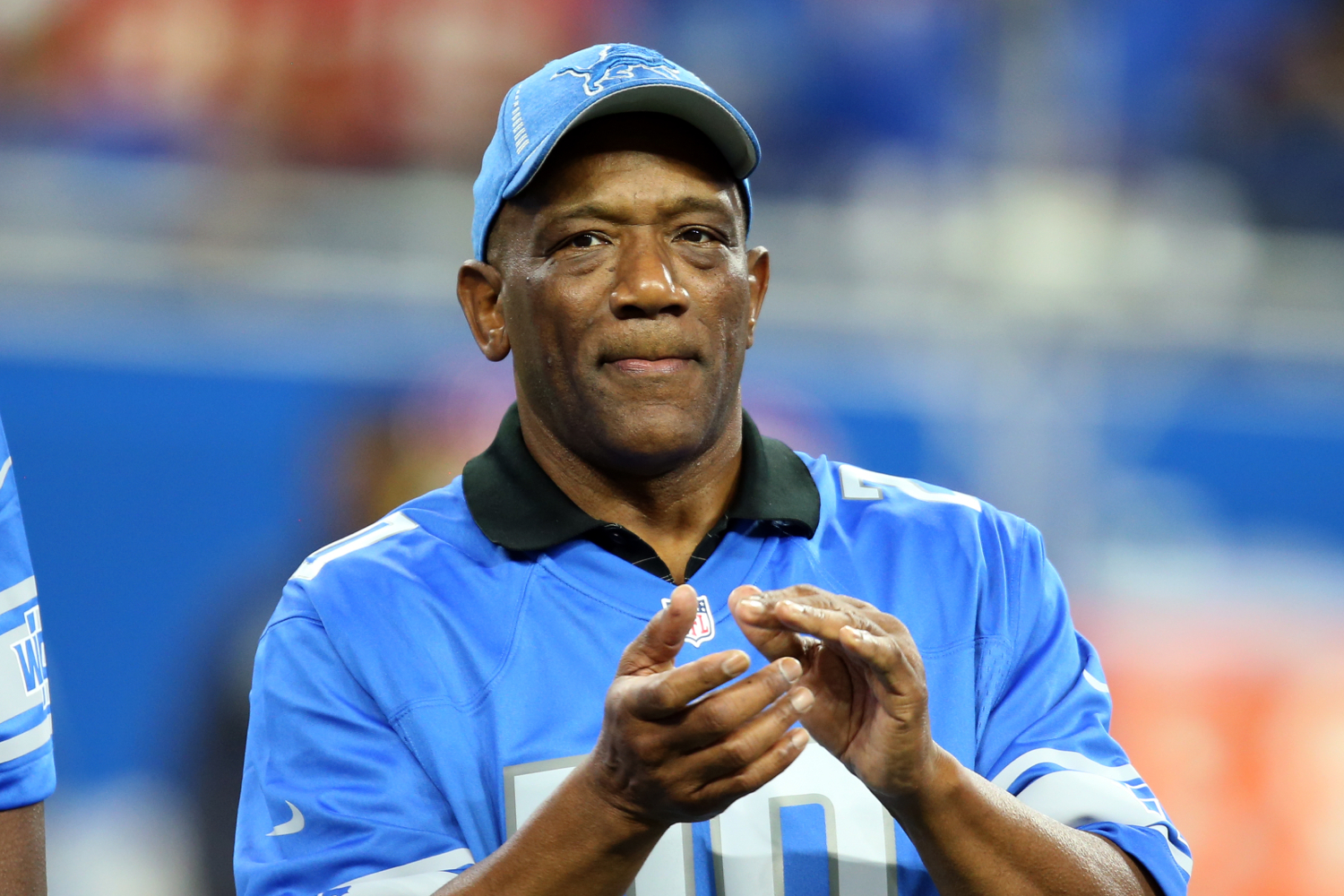 Sims was a running back drafted out of Oklahoma. The Lions selected him with the first overall pick in the 1980 NFL Draft. Sims immediately made an impact, rushing for 1,303 yards in his inaugural campaign on his way to the 1980 NFL Rookie of the Year Award. Sims also led the NFL in touchdowns that year. It appeared as though his career was off to a Hall of Fame start. 
Sims followed up his rookie season with an even stronger sophomore campaign. In 1981, he rushed for 1,437 yards, again scoring 13 touchdowns. What made this feat even more impressive is that he achieved it by playing in two fewer games than he had in 1980. He totaled an incredible 102.6 yards per game. 
Sims ended up playing five seasons in the NFL with 5,106 rushing yards. He'd help lead the Lions to two playoff appearances during his career. If those final totals don't seem very impressive, it's because Sims's career was cut short.
But what exactly happened that kept him from having a legendary career? 
The injuries that forced Billy Sims to retire
Football is a dangerous sport, and no position is more dangerous than that of the running back. Viewed as somewhat expendable by front offices, running backs have shorter careers than most football players. Unfortunately for Sims, he was exposed to this reality rather cruelly. 
According to the Detroit Free Press, a gruesome 1984 knee injury is what curtailed Sims in the prime of his football life. It came during a game against the Minnesota Vikings in their old stadium, the Metrodome.
The Metrodome was known for its shoddy field surface, and sadly, that surface cost Sims his career. Sims would discuss the incident later on in the Detroit Free Press article: 
"I remember a couple of things. It was the eighth game of the season, actually, and we was at the Metrodome. I was complaining about the turf. It was terrible. They had a terrible — I thought the Silverdome was terrible, that was the next bad turf at that time that I played on, and I'm thinking, 'Man.' I was trying different shoes during the game.

But actually when I got hurt, I didn't really get a direct hit on my knees. My foot got caught in the turf and then I got tackled and I went down. I'm thinking, 'Oh, a bad knee sprain. I'll be OK. I'll be back.'" 
Surgery and rehab couldn't save Sims. His time as an impact rusher was done and the Lions experienced yet another setback. 
Where is Billy Sims now? 
Sims retains a legacy as one of the great players in Lions history, even if it was only for a short time. And while his football career ended on a sad note, his business career has been a smashing success.
According to the Detroit Lions website, Sims operates a successful chain of barbecue restaurants. To hear the running back tell it, his success came as a bit of a surprise: 
"This is something that I never saw coming…I've been in it for 15 years. I never thought it would last that long."
While he may not have achieved quite the success he wanted in football, he's found it in his post-NFL life. 
All stats courtesy of Pro Football Reference