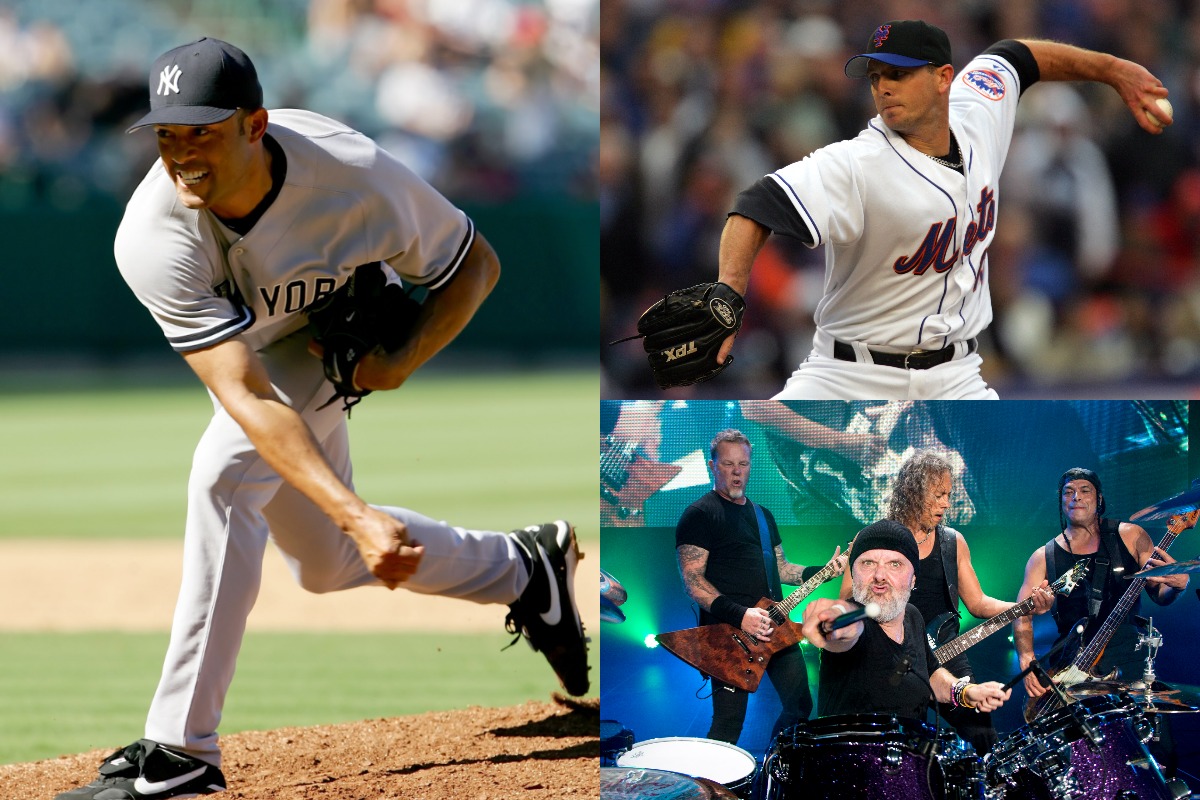 Billy Wagner, Mariano Rivera, and the Bizarre Debate Involving Metallica
What do Billy Wagner, Mariano Rivera, and Metallica have in common? Let's look back at a bizarre debate involving the trio from 2006.
What do Billy Wagner, Mariano Rivera, and Metallica have in common?
No, that's not the setup to a lame joke. Rivera and Wagner, who were both All-Star closers in the 2000s, each used Metallica's 'Enter Sandman' as their entrance music.
No one paid much mind to the two baseball greats sharing the same song. But when Wagner joined the New York Mets in 2006 and ran out from the bullpen, he unknowingly created one of the strangest debates in recent baseball history.
Mariano Rivera is the greatest closer in baseball history
If there were any doubts Mariano Rivera is the greatest closer in baseball history, his unanimous entry into the Hall of Fame in 2019 should have cleared things up.
Rivera's resume reads like something from a video game. Rivera recorded an MLB-record 652 saves and a 2.21 ERA from 1995-2013. He earned 13 All-Star nods, won five World Series titles, and had five top-5 finishes in the AL Cy Young Award.
Rivera also totaled 42 postseason saves and had a sparkling 0.70 ERA in the playoffs.
Billy Wagner joined the Mets in 2006
Billy Wagner wasn't Mariano Rivera, but no one else matched up to the Sandman. In his own right, though, Wagner had an excellent career and may enter the Hall of Fame within a few years.
The 5-foot-10, 180-pound lefty saved 422 games and had a 2.31 ERA in 853 games. Wagner struck out 1,196 hitters in 903 innings and earned seven All-Star nods.
Wagner even contributed to a combined no-hitter with the Houston Astros in 2003.
After two seasons in Philadelphia, Wagner joined the New York Mets in 2006. He went 5-5 with a 2.37 ERAand saved 101 games in three-plus seasons.
Wagner finished sixth in the NL Cy Young Award voting in 2006, then made the All-Star Game in each of the next two years.
Rivera and Wagner got pulled into a bizarre debate involving Metallica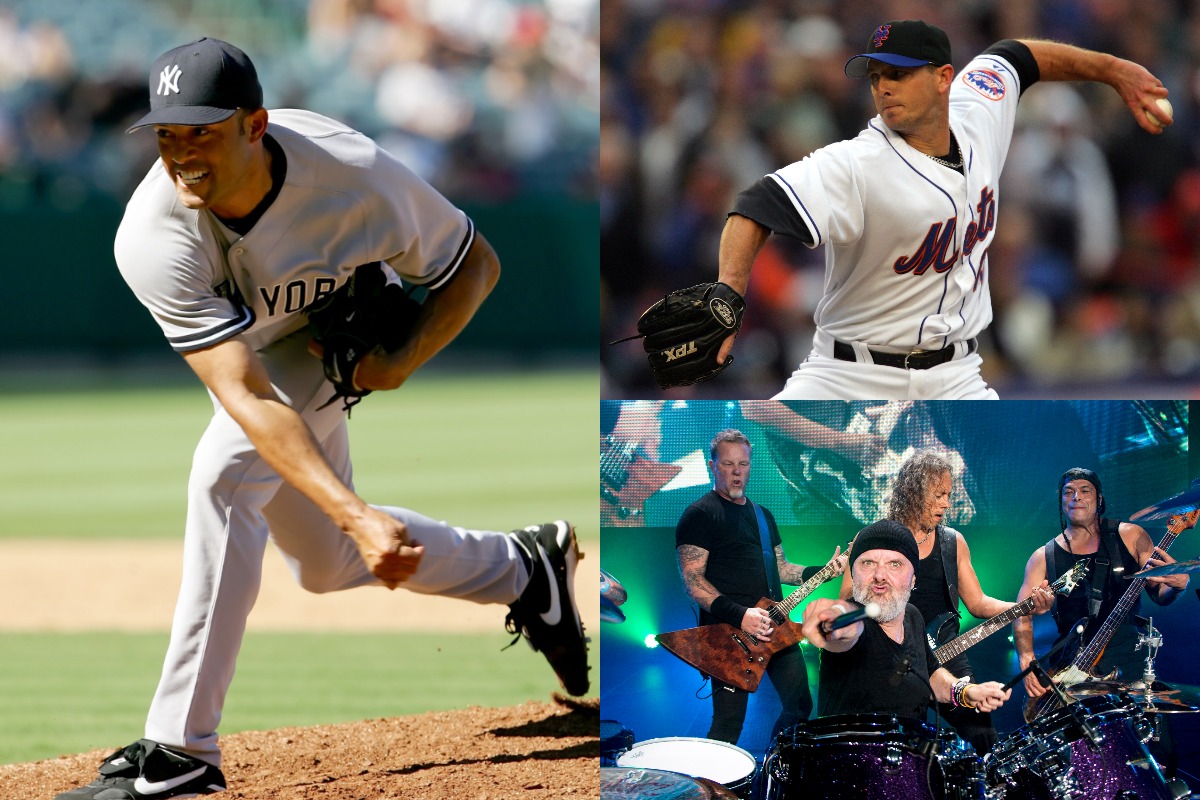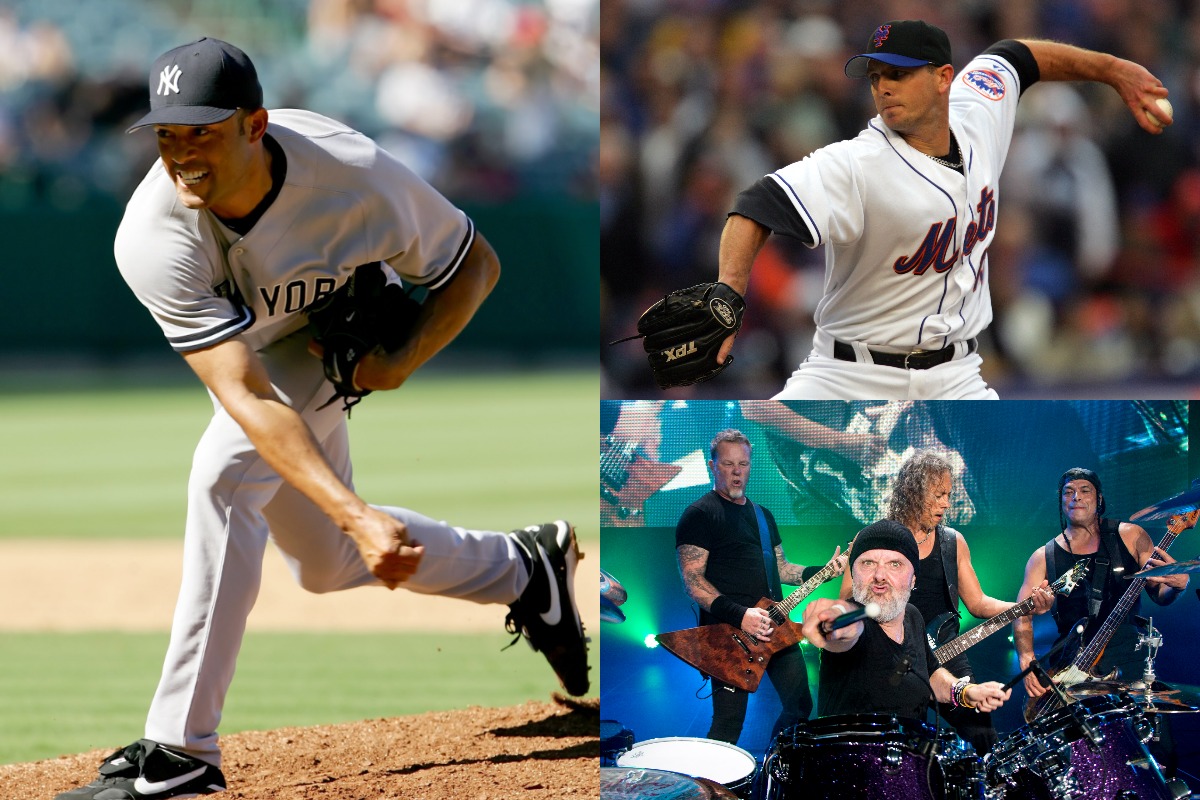 Before he achieved all of the aforementioned accolades in New York, though, Billy Wagner joined the Mets with high expectations.
Wagner began his Mets career in style. He worked around a hit and closed out a 3-2 Mets victory over the Nationals on April 3, 2006.
There was only one problem, though. Wagner entered the game with Metallica's "Enter Sandman" playing from the Shea Stadium speakers.
Mariano Rivera had used "Enter Sandman" for nearly a decade at that point. Yankees fans, including legendary New York radio host Mike Francesa, ripped Wagner and demanded he change the song.
"He has no relationship to this in anybody's mind but his own," Francesa said, according to the New York Times.
Wagner not only reminded reporters he'd used the song for years, but said he didn't think the controversy was a big deal.
"I know Mariano's got it. Lord forbid, the earth should crumble if two people have it. I play for the Mets, he plays for the Yankees."

via the New York Times
Rivera, for his part, said he didn't mind Wagner using the song. Francesa later said his anger was "as much tongue-in-cheek as anything."
What happened to Mariano Rivera and Billy Wagner?
Billy Wagner and Mariano Rivera not only continued using "Enter Sandman," but they each enjoyed success until they retired.
Wagner made three All-Star Games between 2006-10. He retired after the 2010 season and appeared on 31.7% of Hall of Fame ballots this year.
Wagner has five years remaining on the ballot.
Rivera remained baseball's top closer until he threw his final pitch in 2013, even after a down year in 2007. From 2006-13, Rivera went 28-25 with a 2.00 ERA, 273 saves, and won his final World Series ring in 2009.
Metallica has released two albums since 2006 and played a live version of "Enter Sandman" when Rivera was honored at Yankee Stadium in September 2013. The band won two Grammy Awards in 2009, one for Best Metal Performance and another for Best Recording Package.
As for Mike Francesa, he won the Marconi Award for the Major Market Personality of the Year in 2012. He later retired twice between 2017 and 2020.
Like Sportscasting on Facebook. Follow us on Twitter @sportscasting19.