15 Bizarre NFL Prop Bets You Can Make on Super Bowl Sunday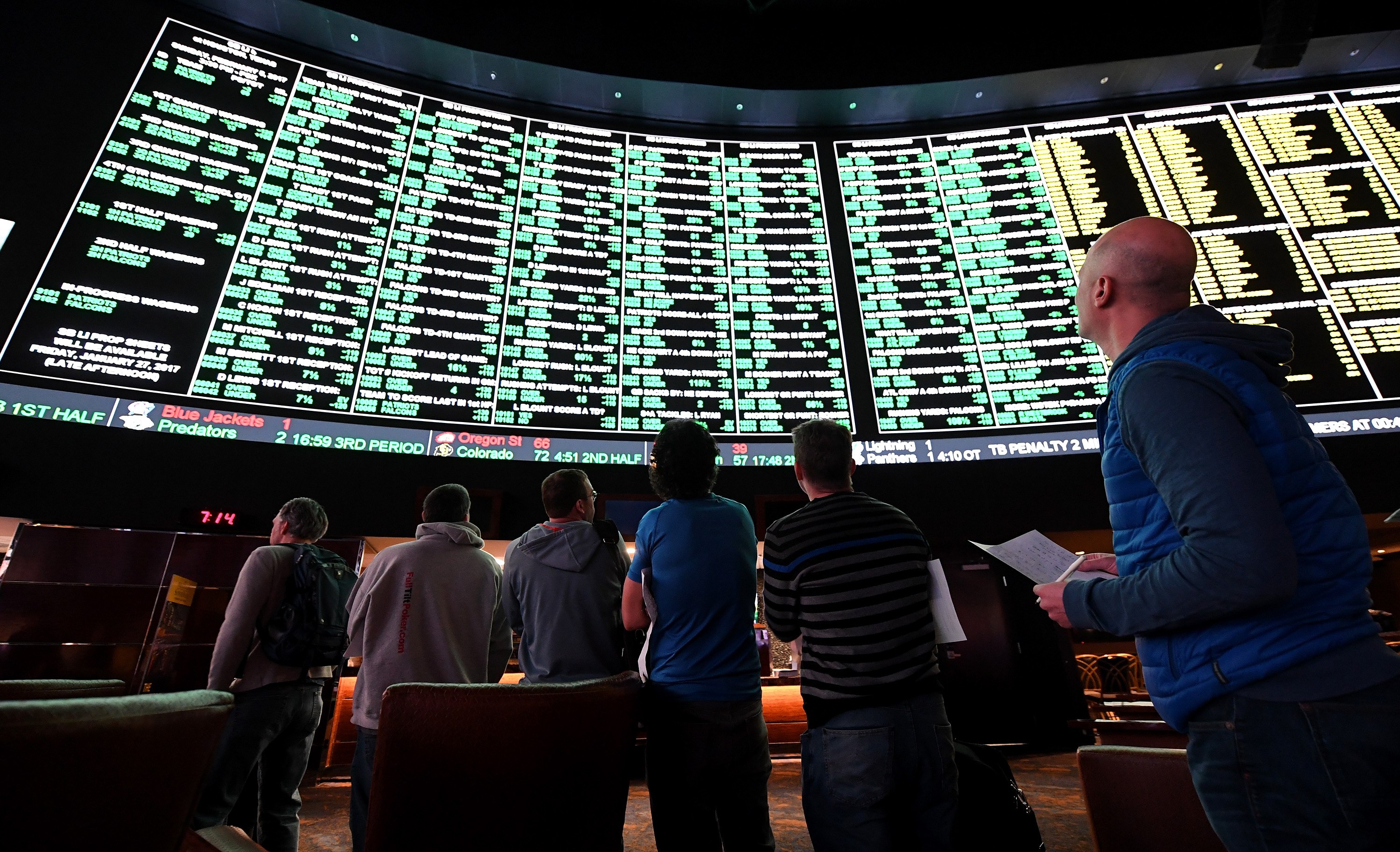 Over the years, Super Bowl Sunday has become a spectacle that closely resembles a national holiday. It's not just for fans of the NFL. The game itself obviously decides which team will be crowned as world champions; it's like Christmas in February for diehard NFL fans. However, for casual fans of the sport, Super Bowl Sunday is a day full of parties, office gambling pools, pop culture pageantry, and great food — all with a side of football.
One of the longest standing traditions of Super Bowl Sunday are the crazy prop bets offered by the sportsbooks in Las Vegas. As the saying goes, "You can bet on anything in Las Vegas." And this especially rings true for Super Bowl 51 between the New England Patriots and the Atlanta Falcons.
Here's a look at 15 of the most bizarre prop bets (courtesy of Bovada) available for Super Bowl 51.
1. Will any player on the Falcons or Patriots roster be seen kneeling during the National Anthem on TV during live broadcast?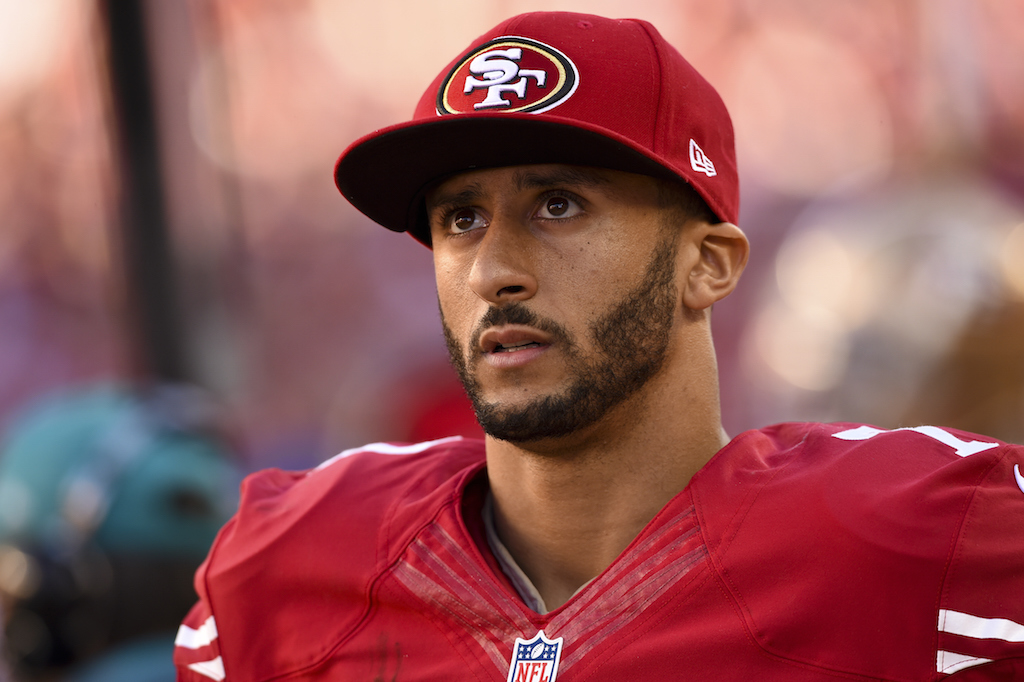 Odds:
The movement to kneel during the playing of the National Anthem before games was arguably the biggest sports controversy of the 2016 calendar year. Colin Kaepernick started the trend and it seemed to grow on a weekly basis throughout the season. Oddly enough, the oddsmakers in Vegas seem fairly confident that no players will kneel during the National Anthem at Super Bowl 51.
2. Will the word "lacrosse" be said on TV during live broadcast?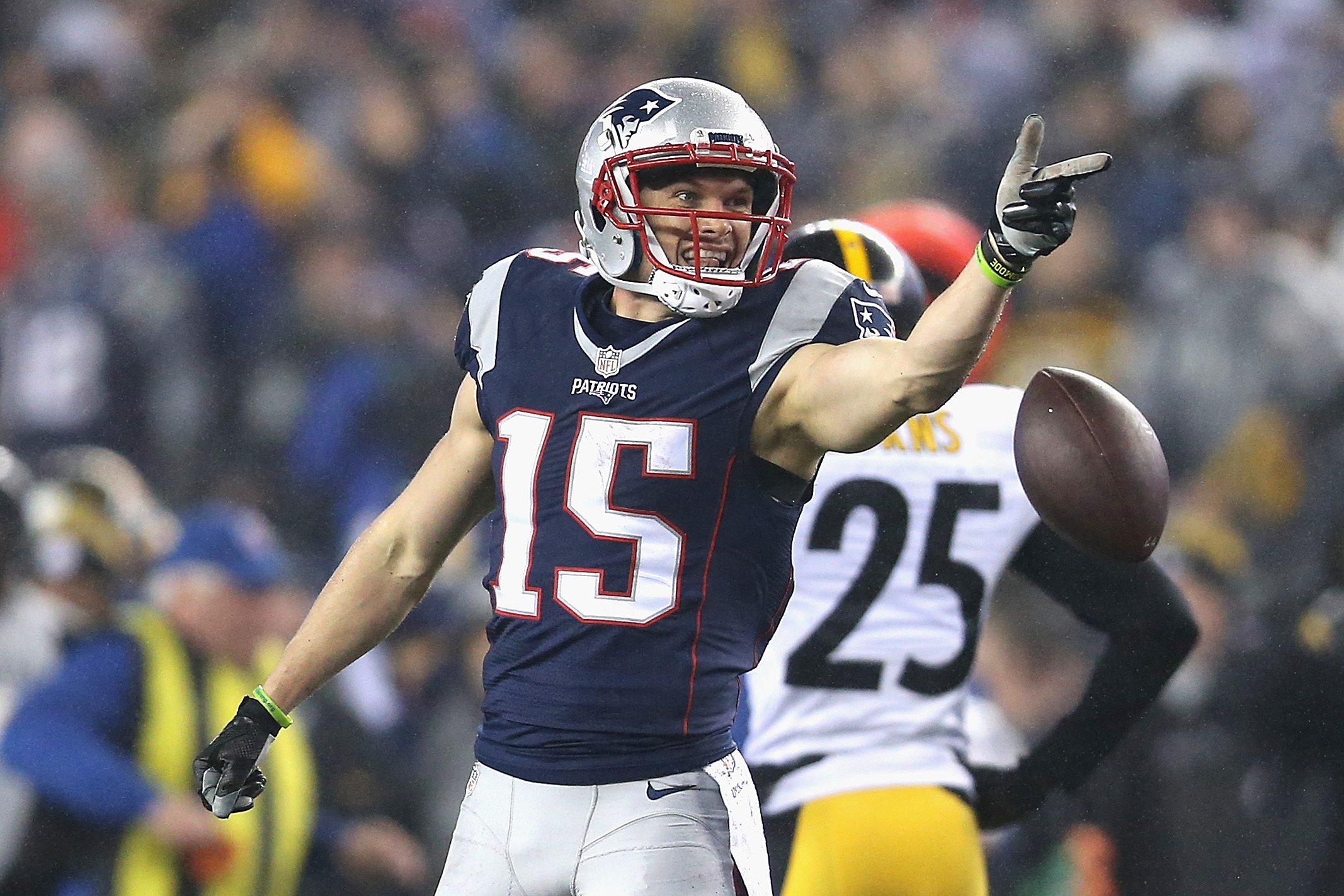 Odds:
At first glance, this bet makes no sense. If you wonder what the word "lacrosse" has to do with Super Bowl 51, the answer is simple: Chris Hogan. The New England Patriots wide receiver is a former college lacrosse player (at Penn State). The oddsmakers bet that this fact will come up at least once during the Fox broadcast on Super Bowl Sunday.
3. How many times will J.J. Watt be mentioned on TV during live broadcast?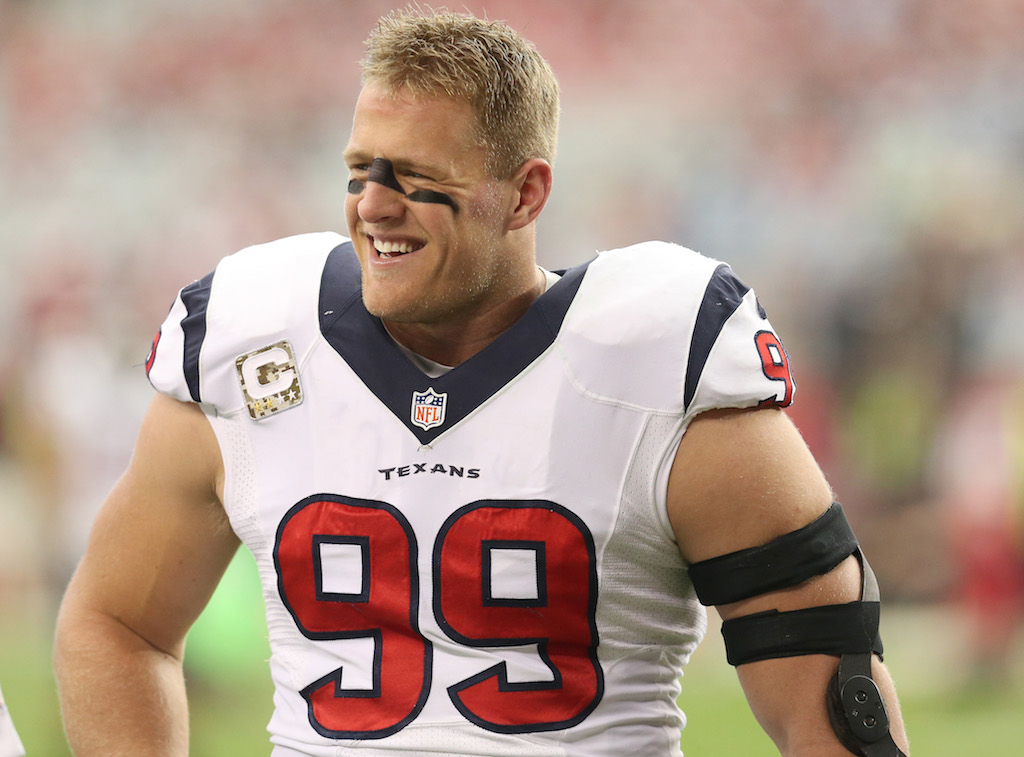 Odds:
Over 1: +100
Under 1: -150
This prop bet is all about Super Bowl 51 occurring in the same town that J.J. Watt has spent his entire NFL career. Our guess is that Watt will be mentioned, but we don't see him stealing the show.
4. How many times will "Gronk" or "Gronkowski" be mentioned on TV during live broadcast?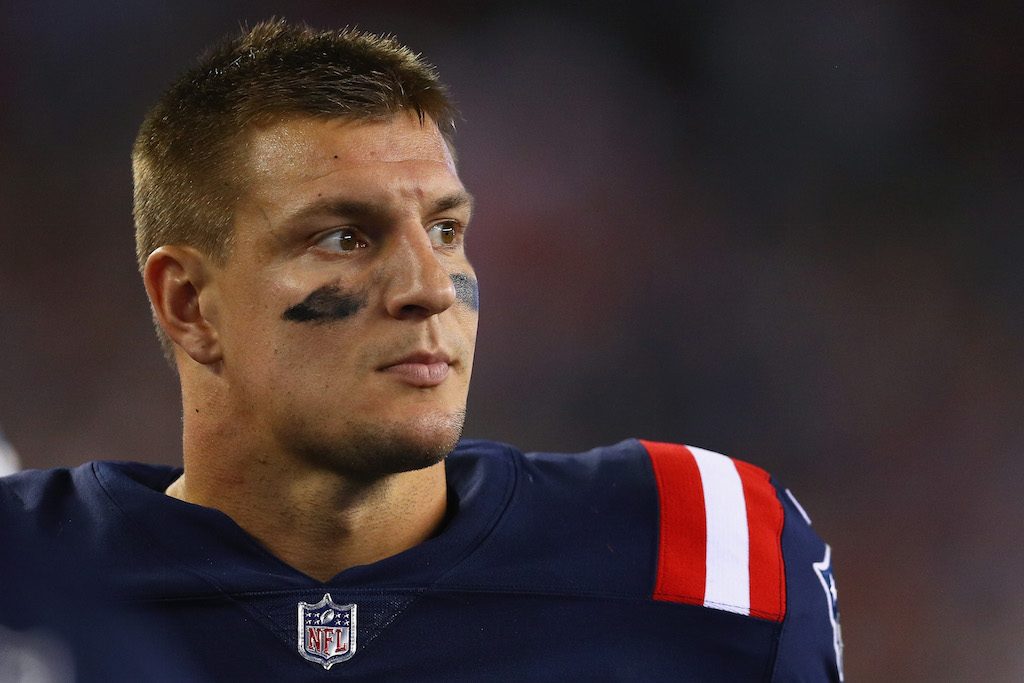 Odds:
Over 3: -120
Under 3: -120
When healthy, tight end Rob Gronkowski is the Patriots' most impactful offensive player outside of their All-World quarterback, Tom Brady. Unfortunately for New England, "Gronk" is unavailable for Super Bowl 51 as he recovers from a back injury that limited him to eight games in 2016. Expect to hear the Fox broadcast team mention the four-time All-Pro's absence on multiple occasions.
5. How many times will "deflate" or "deflategate" be said on TV during live broadcast?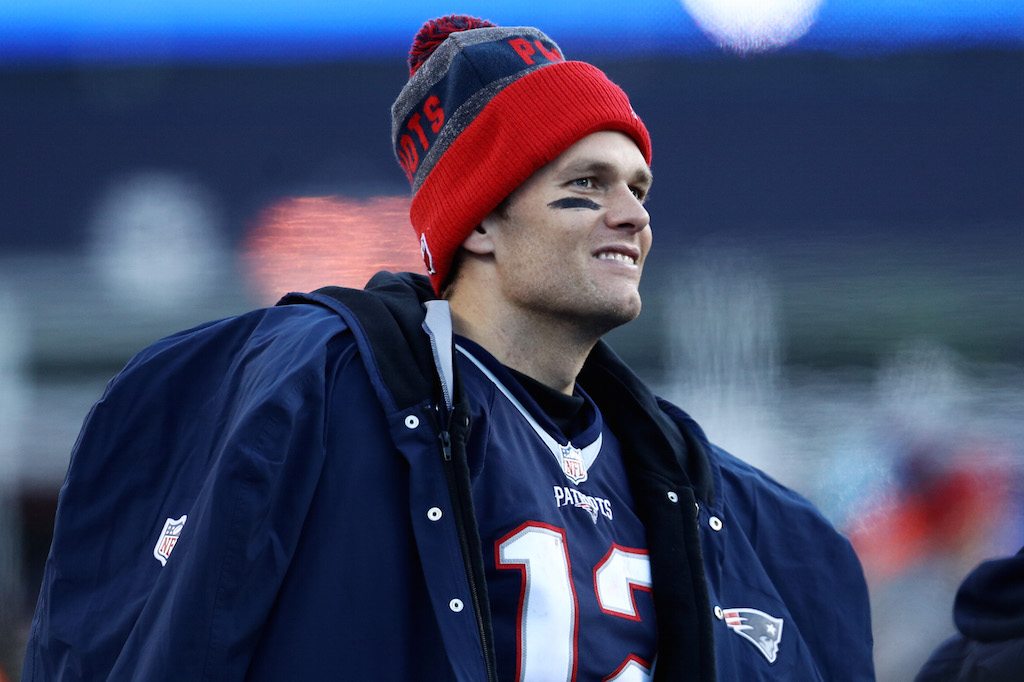 Odds:
Over 1.5: -120
Under 1.5: -120
If you somehow missed it, the battle between the NFL and the Patriots — specifically between NFL Commissioner Roger Goodell and New England quarterback Brady — ended this past offseason when the future Hall of Famer agreed to serve out a four-game suspension to open the 2016 season. Needless to say, you can bet that nothing would be sweeter for Brady than to have Goodell hand him the Lombardi Trophy on the championship podium following Super Bowl 51.
6. If the Patriots win, will Tom Brady, Bill Belichick, or Robert Kraft shake Roger Goodell's hand on TV?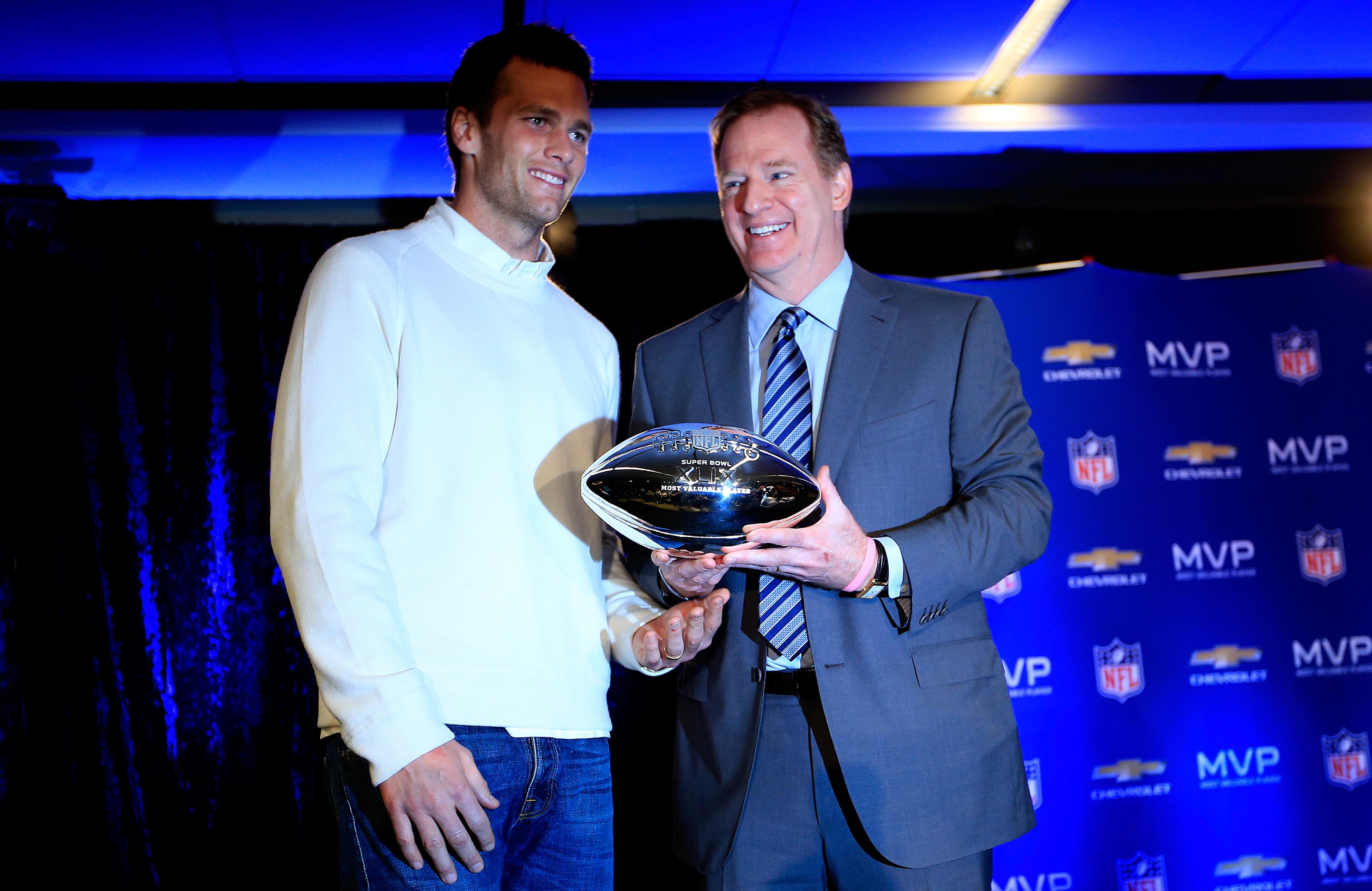 Odds:
As we mentioned, NFL Commissioner Goodell doesn't exactly have the best relationship with the New England trio of quarterback Brady, head coach Bill Belichick, and owner Robert Kraft and NFL Commissioner Goodell. It would seem fitting if Goodell had to present the Lombardi Trophy to Brady, Belichick, or Kraft after everything that went down over the last two years.
7. Who will the Super Bowl MVP mention first after he receives the trophy?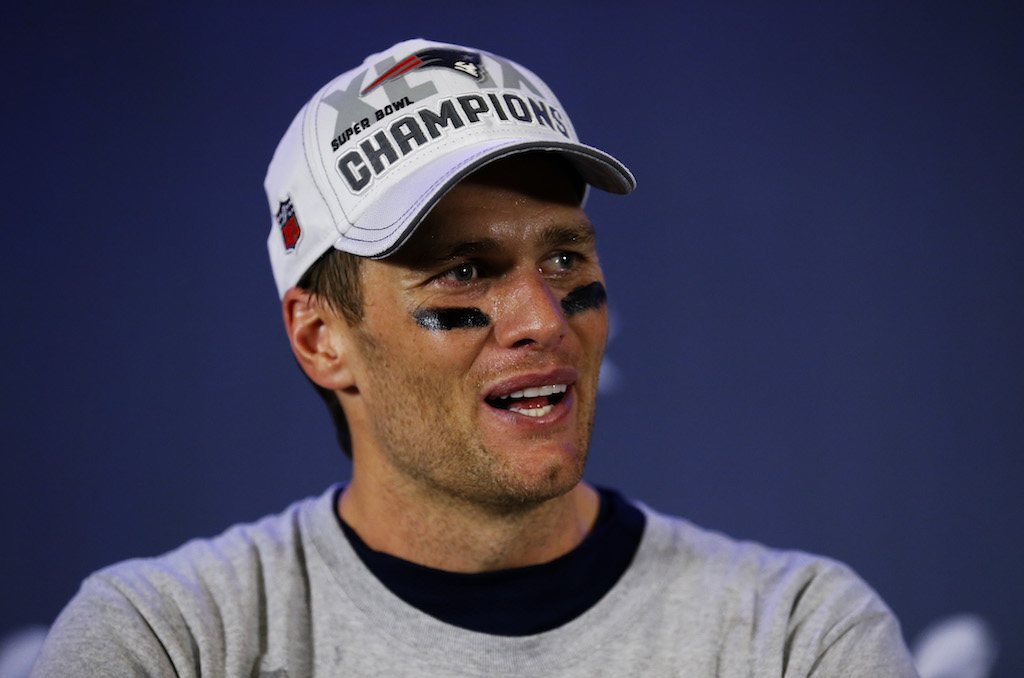 Odds:
Team/teammates: +150
God: +225
Family: +900
Coach: +1000
Owner: +1000
Donald Trump: +3300
None of the above: +250
This one all depends on which player takes home MVP honors. For what it's worth, we believe that whoever takes home the award would be remiss to not start off by thanking their teammates and coaches.
8. How many times will Donald Trump tweet during the game?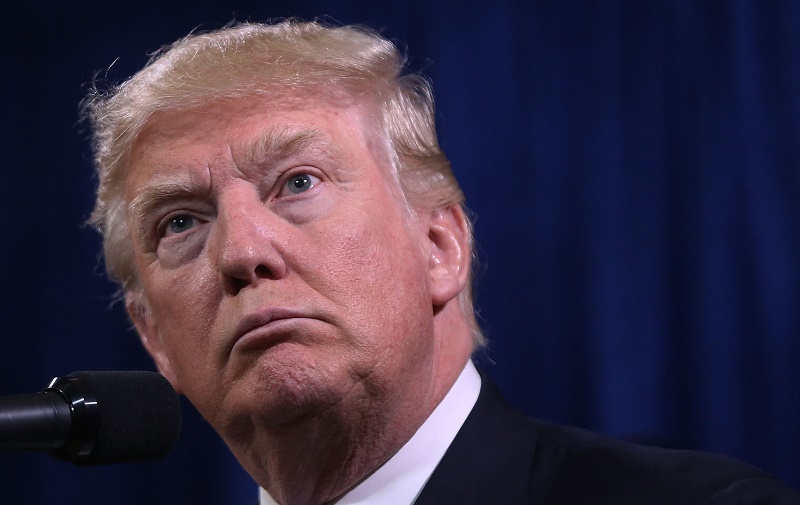 Odds:
Over 1.5: -115
Under 1.5: -115
Regardless of whether or not you agree with his policies or opinions, you cannot deny that President Donald Trump has a strong Twitter game. He will likely take to Twitter at some point on Super Bowl Sunday, but only time will tell if he has anything to say during the game itself.
9. What color will the liquid be that is poured on the head coach of the winning team?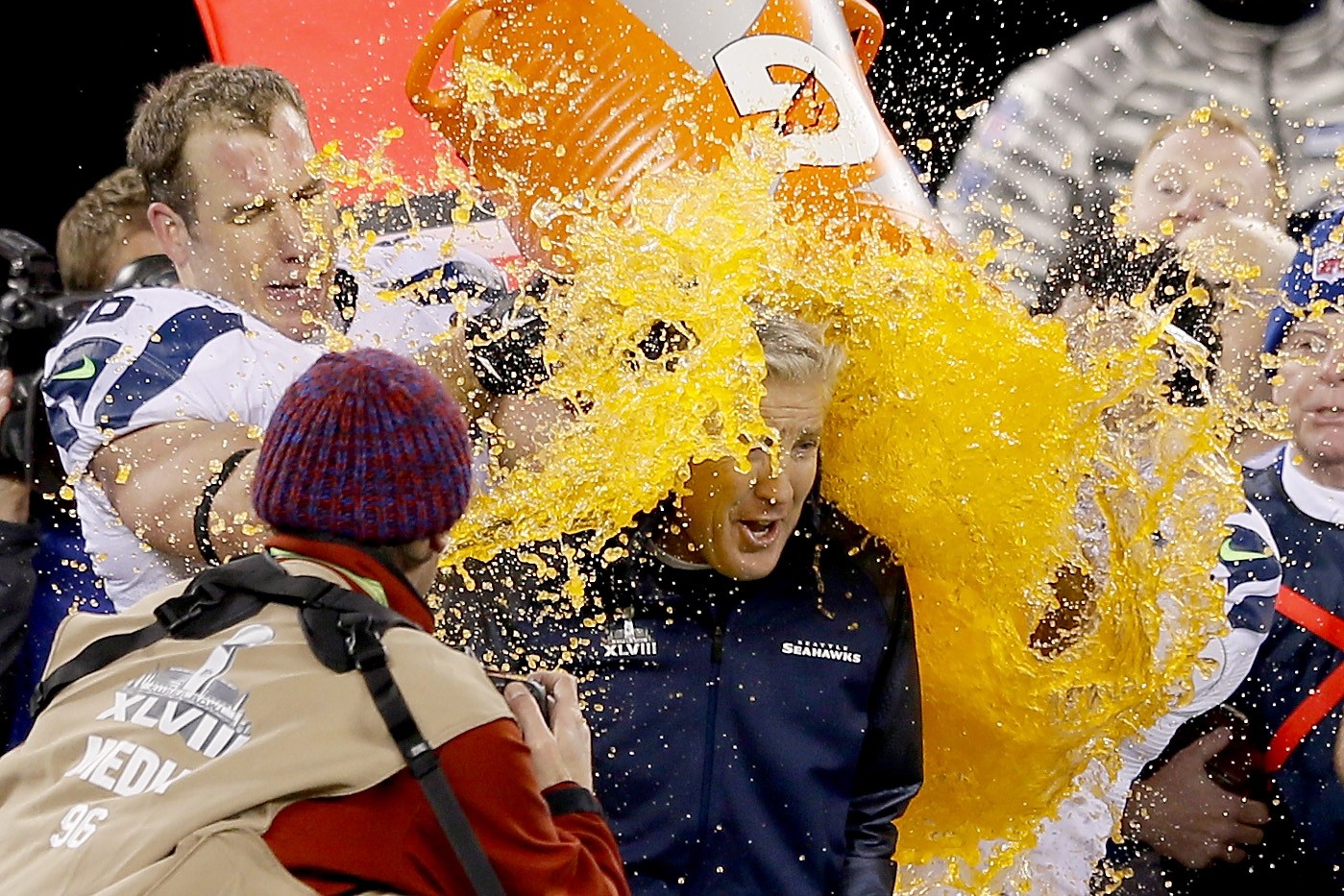 Odds:
Clear/water: +300
Yellow: +300
Orange: +300
Lime/green: +350
Blue: +500
Red: +600
Purple: +1200
One of the longest–standing Super Bowl traditions is the Gatorade shower of the winning team's head coach in the game's closing seconds. As usual, the Vegas oddsmakers expect a shower of either water or Gatorade's traditional colors of orange and yellow. It could just be us, but the idea of Belichick getting doused with any form of liquid is must-watch TV.
10. Will there be a flea flicker attempted in the game?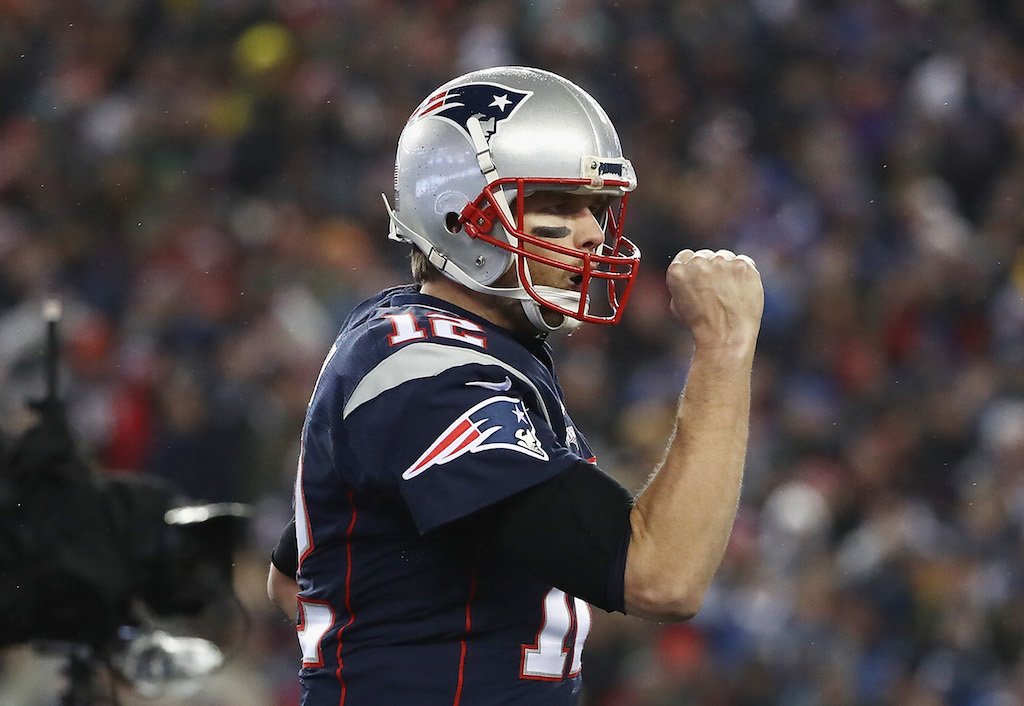 Odds:
Given their rarity, flea flickers are among the most exciting plays in football. The Patriots successfully ran one in their AFC Championship Game victory over the Pittsburgh Steelers. However, we don't expect to see it happen again on Super Bowl Sunday.
11. How long will it take for Luke Bryan to sing the U.S. National Anthem?
Odds:
Over 129 seconds: -120
Under 129 seconds: -120
When it comes to singing the National Anthem, there is not a more prestigious and scrutinized stage than the Super Bowl. This year, country music star Luke Bryan has the honor of singing "The Star-Spangled Banner," and the Vegas oddsmakers think he will have one of the quicker renditions in recent history.
12. What color will Lady Gaga's hair be when she starts her halftime show?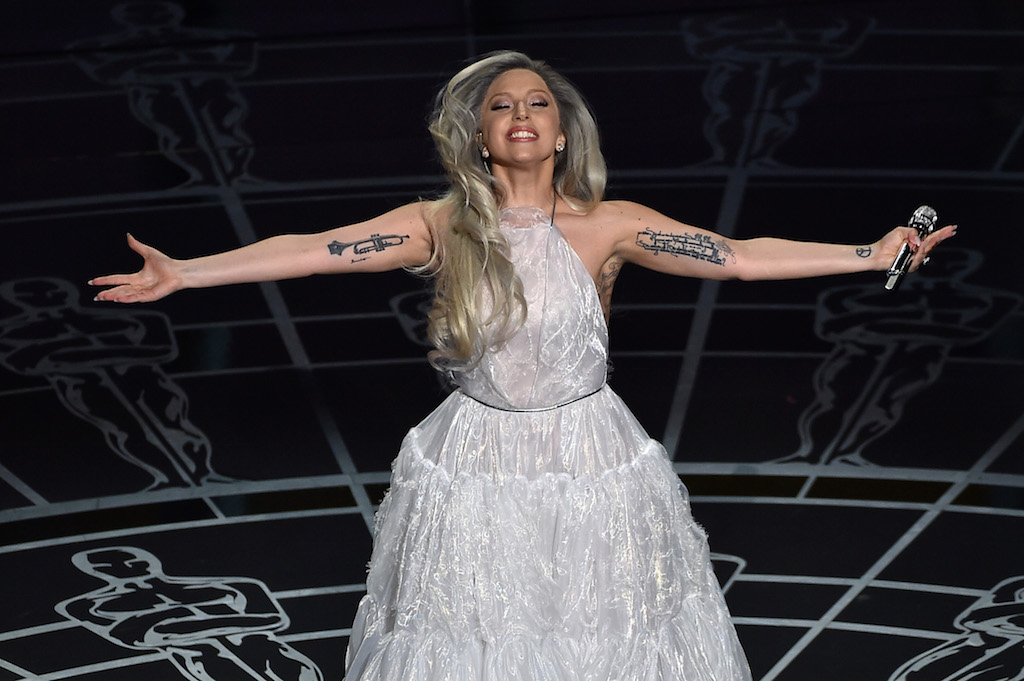 Odds:
Blonde: -400
Any other color: +250
For those who are unfamiliar with Lady Gaga, the six-time Grammy award-winner's style can simply be described in one word: unique. Honestly, nothing will really surprise us in regards to her appearance during the Super Bowl 51 halftime show.
13. What will Luke Bryan wear when he starts singing the U.S. National Anthem?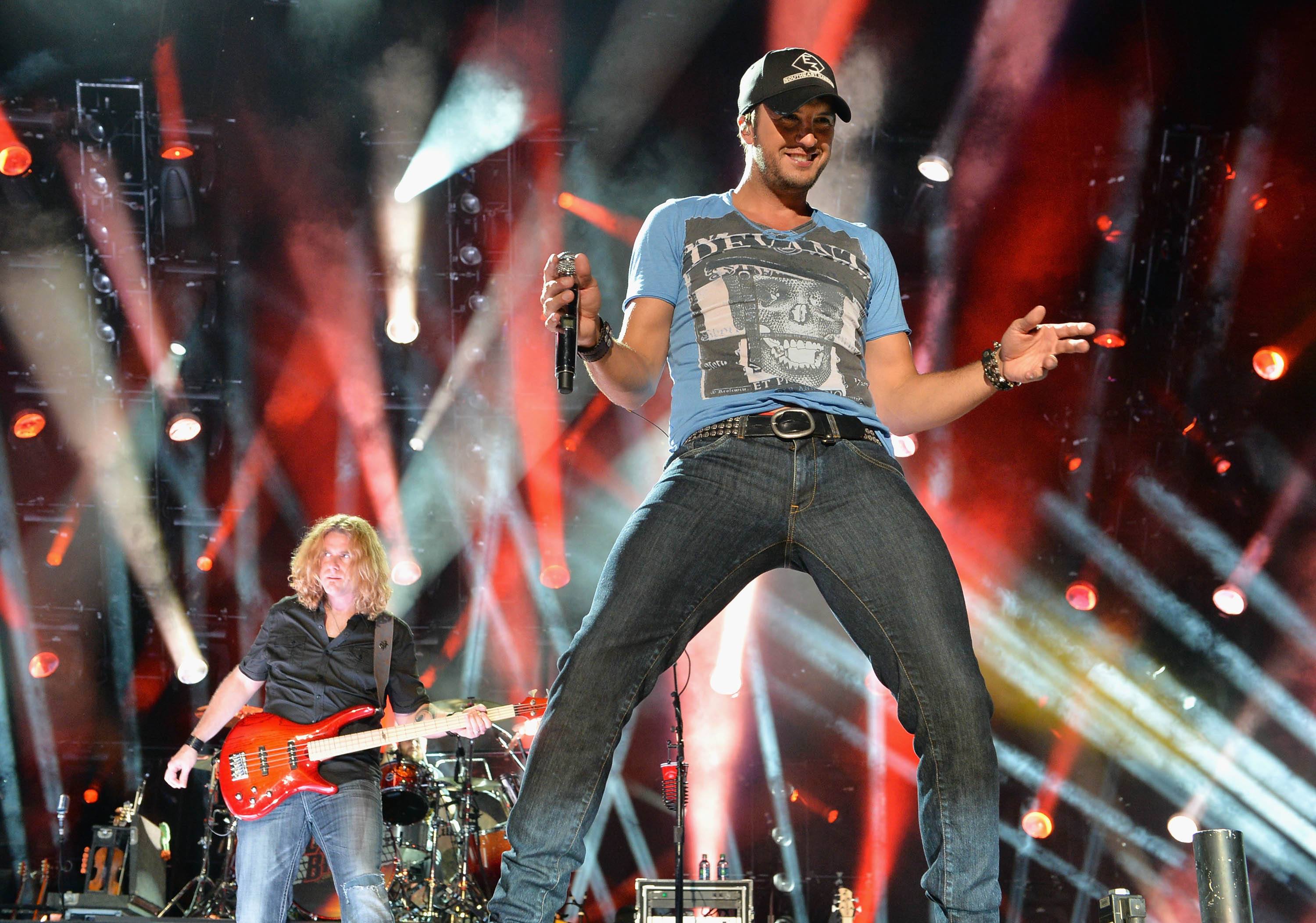 Odds:
Blue Jeans: -250
Any other pants or shorts: +170
Like any country music singer, Luke Bryan's wardrobe mainstay involves blue jeans. That said, he's known to take the stage in several other outfits. One thing we are confident in, though, is that Bryan's pants will be of the "skinny" variety.
14. Which song will Lady Gaga sing first during her halftime show?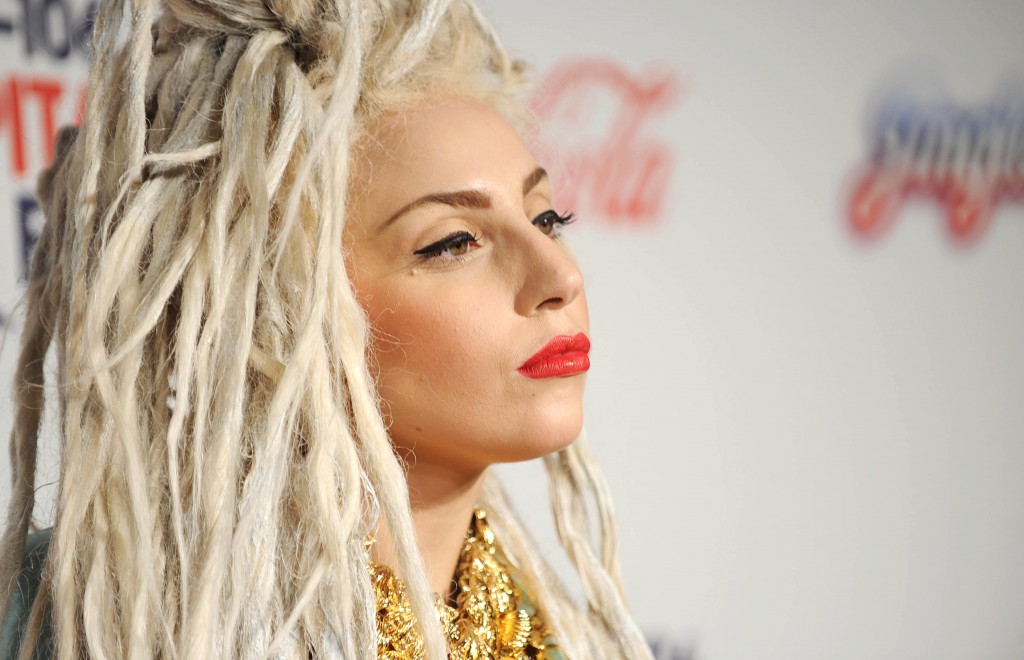 Odds:
Edge of Glory: +200
Bad Romance: +250
Born This Way: +500
Poker Face: +700
Just Dance: +1000
Any other song: +150
Simply put: Lady Gaga won't have enough time on stage to get through her entire catalog of hit songs (She has 18 Top–40 hits). It is anybody's guess as to which song she will sing to begin the Super Bowl 51 halftime show.
15. Will "Houston, we have a problem" be said on TV during live broadcast?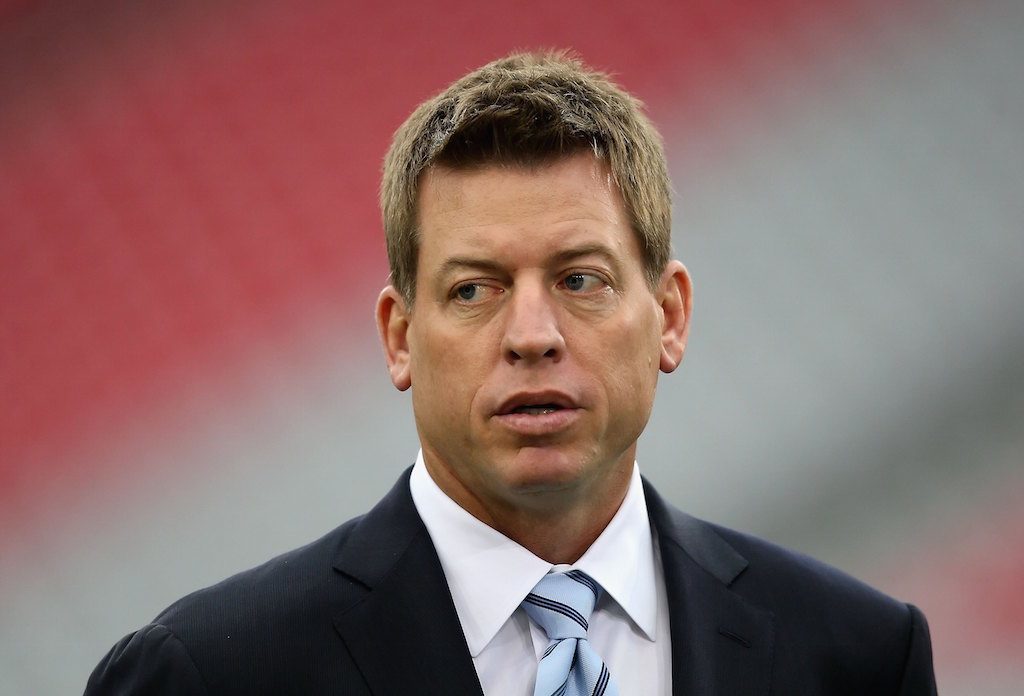 Odds:
"Houston, we have a problem" is one of the most popular, widely used quotes in U.S. history. First uttered by astronaut Jack Swigert during the failed Apollo 13 mission in 1970, it truly became famous when Tom Hanks used the line in the hit movie, Apollo 13. We're not really sure how it could be used during Super Bowl 51, but anything is possible on any given Sunday in the NFL.
A complete listing of Bovada's available prop bets can be found here.