Björn Borg's Son Leo Isn't Cutting Corners When It Comes to Being a Tennis Star
Björn Borg is one of the greatest tennis players of all time. His achievements inspired fans around the world, including his own son. Leo Borg is embarking on a tennis career of his own, despite the desires of his parents. He is one of a few tennis pros who share a profession with a talented parent.
Björn Borg accomplished a lot in a short amount of time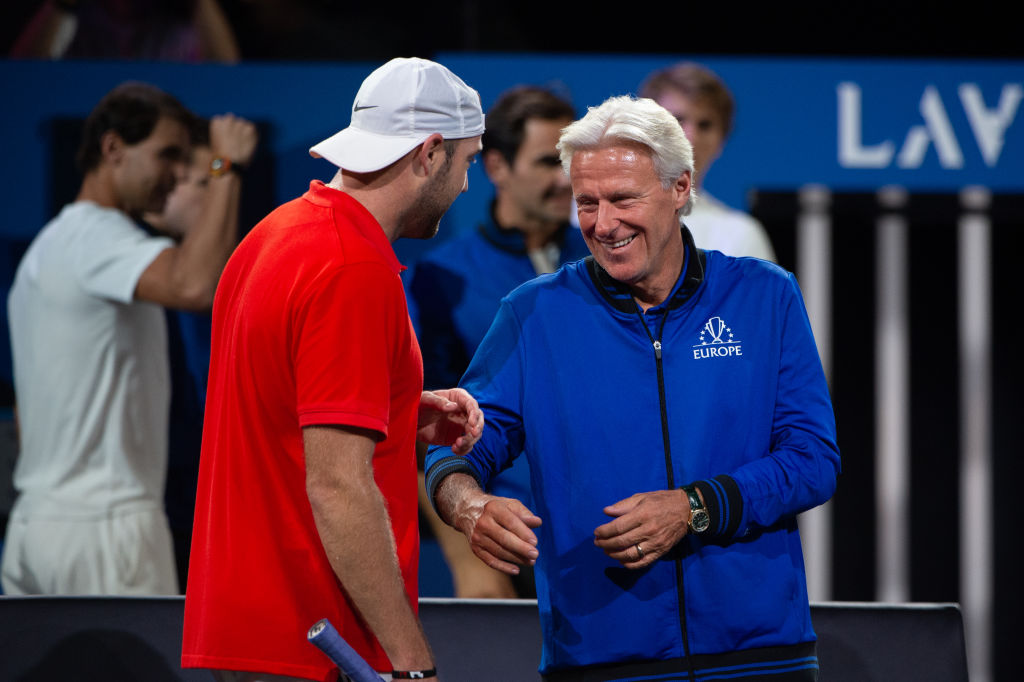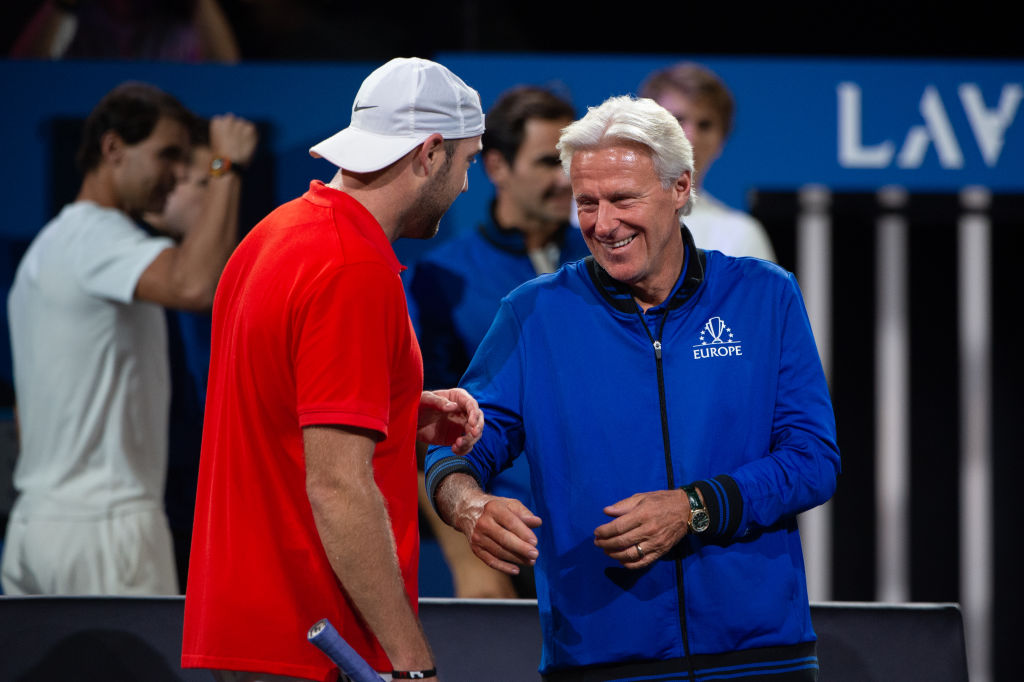 Björn Borg's career stands as one of the best in tennis history, even more so when you consider how early he left the game. Borg was a teenage prodigy. He won his first Grand Slam title, the 1974 French Open, as an 18-year old, and he became a dominant figure in the men's game for several years afterwards. He won 11 titles, including four straight Wimbledon championships, in a seven-year span. Borg also set a men's record for the most consecutive wins in singles matches with 49. His success culminated in an entertaining "Fire and Ice" rivalry with John McEnroe. But the intensity of attention on Borg, combined with the focus and stress he demanded of himself, eventually broke him.

In 1981, after losing to McEnroe in the US Open Final (his second consecutive loss to McEnroe) Borg walked off the court and left the stadium before the closing ceremonies and press conferences took place. He went to the airport, and with that, Borg's time in tennis was over at the age of 26.
Even with the early exit, Borg's legacy in tennis was secure enough, but his son is attempting to carry the family name into the next generation.
Björn Borg's son emulates him in more ways than one
Many families would be proud to see their son become a pro tennis player. But for the Borgs, their son's affinity for the game wasn't initially celebrated. In an interview with The New York Times, Björn and Patricia Borg admitted they hoped their son, Leo, would choose any other sport over tennis:
"And so I was crying," she said. "We tried to get him into another sport, just so he wouldn't be compared with his father. It would be so much easier. I was scared."

"He's always going to be reminded of me, and that's kind of a burden for him," Bjorn Borg said. "So I don't put pressure on him, and I try to make sure that the life he lives doesn't give him any pressure. That's our task. That's our way of helping him. Then, the only person who can put pressure on him is himself."
Leo was a respected soccer talent as a child, but he committed to tennis at the age of 10. Leo will always be compared to his father — he even portrayed a childhood version of Bjorn in the 2017 movie Borg vs. McEnroe — but the family has taken steps to keep their relationship as normal as possible. Bjorn hired a separate coach to train his son and he rarely travels with him to tournaments, while Leo, being a typical teenager, hasn't watched any of his dad's famous matches.
Leo played his first professional match in February in the second-tier Challenger event in Bergamo, Italy. Borg, who is ranked 98 in the world junior rankings, lost in straight sets to Tseng Chun-Hsin, an 18-year-old Taiwanese player ranked 301st in the world.
It was a chastening debut for the youngster, but by all accounts, he has a good head on his shoulders and the right people around him to make the Borg name well-known for more than one reason.
Did other pros have parents who played tennis?
Leo Borg isn't the first player to take after his parents. He isn't even the first one to have a connection to Bjorn Borg. Borg's one and only appearance in the Australian Open ended in defeat to Phil Dent. Dent's son, Taylor, played nearly 300 professional matches, with a fourth-place finish in the 2004 Summer Olympics.
By some strange coincidence, all of the most famous examples of parent-child duos in tennis involve a tennis-playing mother. Kathy May Fritz was a top player at her peak, and her son, Taylor is the second-fastest American ever to reach an ATP final, accomplishing the feat in just his third career event.
Manuela, Katerina, and Magdalena Maleeva were all top-10 players on the WTA Tour, and they were all coached by their mother, Yulia, who played in the late 60s and 70s.
May Sutton and Dorothy Cheney became the only mother-daughter combination to be seeded at the U.S. Championships in 1928. Sutton, one of the first inductees into the International Tennis Hall of Fame, became the first American player to win the singles title at Wimbledon. Cheney was a top 10 player in the 40s and joined her mom in the Hall of Fame in 2004.
It goes to show how ambitious Leo Borg's plans are. We'll see if he's successful.