MLB: Every Black Pitcher Who Has Won the Cy Young Award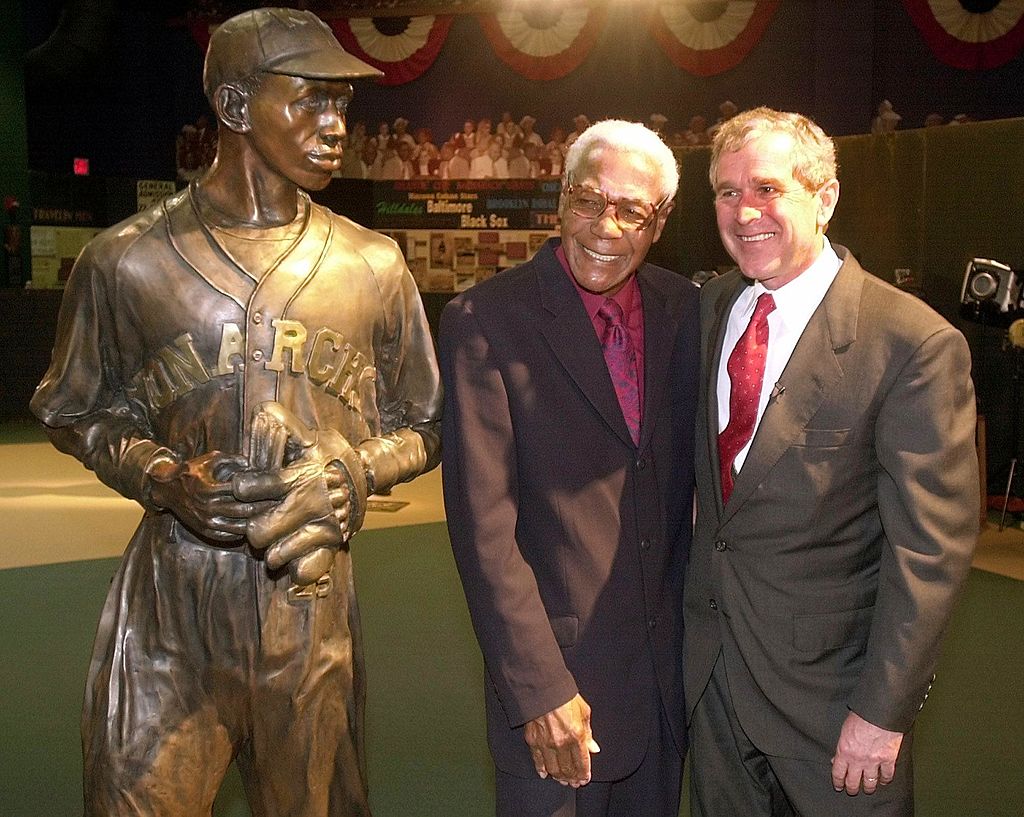 Had he not entered the major leagues at 42 years old, there is no doubt that the legendary Leroy "Satchel" Paige would have won the Cy Young Award; a prestigious honor given to the top pitcher in his league. In fact, with his arsenal, Paige might have won more Cy Youngs than Roger Clemens or Randy Johnson. The seven black Cy Young Award-winners — as well as baseball fans everywhere — owe a debt of gratitude to Satchel Paige, who played for the Cleveland Indians and helped break the "color barrier."
Playing until he was 47, Paige was well past his prime and compiled a career record of 28-31. His importance far outweighs his numbers. As a Negro League star, his legend shines as brightly as any player in the majors during his more productive years. Even though Paige did not win a Cy Young, there are seven black players who did. From 1956 through 1966, both leagues gave one Cy Young award to the best pitcher each year; from 1967 onward, one pitcher from each league receives an award. This means there are 112 total Cy Young Award–winners and counting.
Don Newcombe, Brooklyn Dodgers, 1956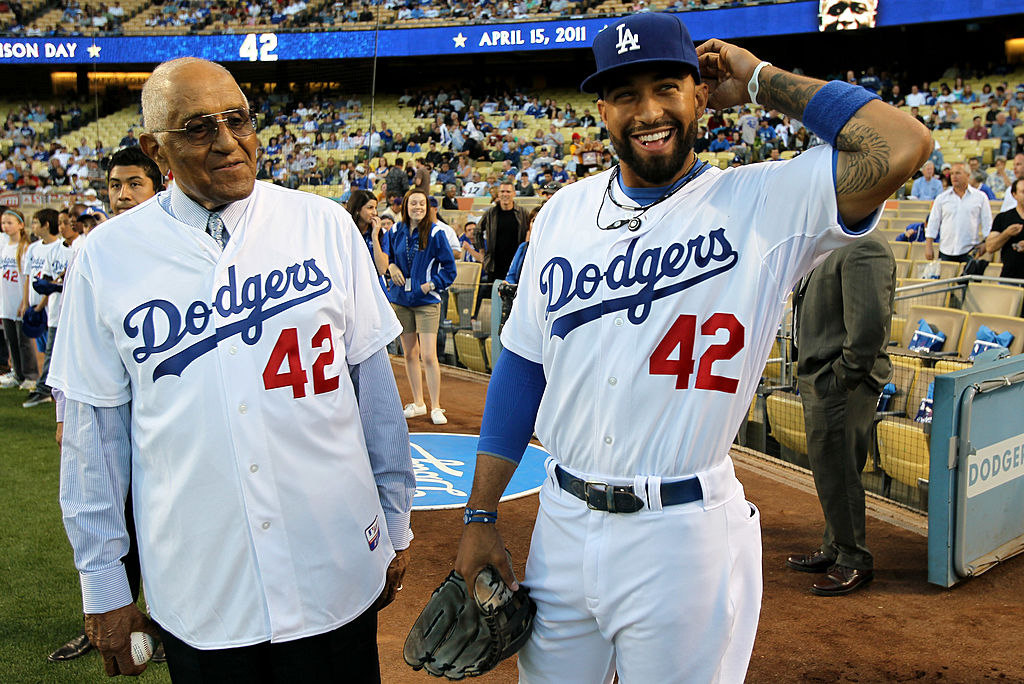 Don Newcombe, a vital cog in the success of the Brooklyn Dodgers, won the very first Cy Young Award in 1956. "Newk," as fans called him, played one season with the Newark Eagles in the Negro Leagues before signing a contract with the Dodgers. Along with catcher Roy Campanella, the New Jersey native comprised the first all-black battery in the majors. Newcombe broke on the scene his rookie year, winning 17 games in 1949 and receiving the Rookie of the Year Award. He followed that up with years in which he won 19 and 20 games before spending two years in the military during the Korean War.
A bit rusty after returning to the game in 1954, Newcombe was back on his game in 1955, winning 20 games and leading the Dodgers to their first World Series title in history. In 1956, Newcombe had 27 wins and also won the MVP. He went on to play for Cincinnati and Cleveland before ending his MLB career after the 1960 season. In 1962, Newcombe competed in Japan for the Chunichi Dragons. He finished with a 149-90 record in 10 seasons.
Bob Gibson, St. Louis Cardinals, 1968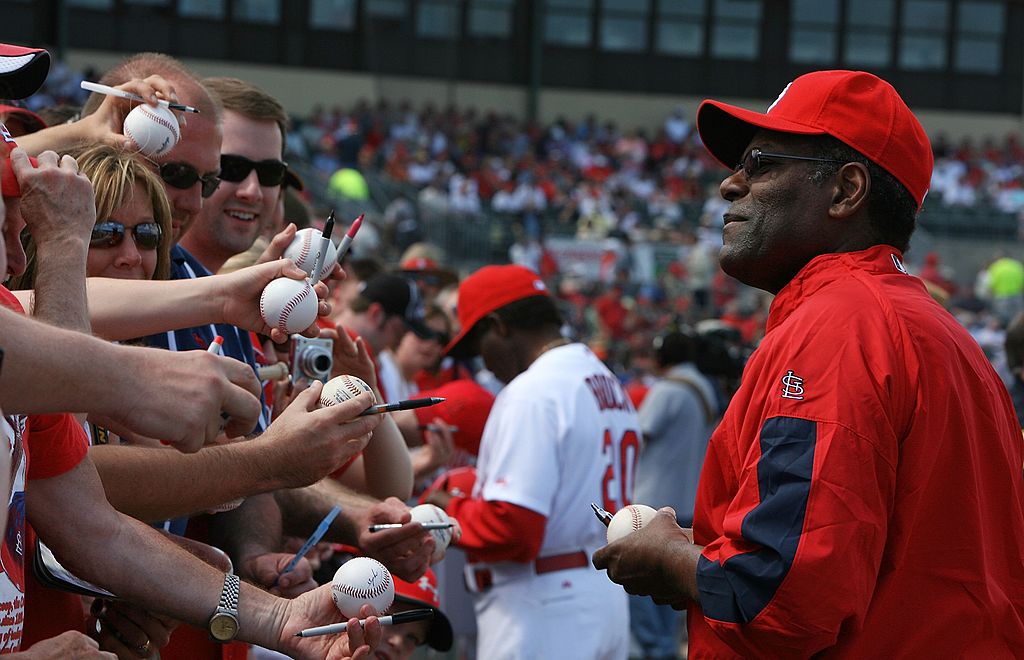 For those who saw Bob Gibson play in the mid-'60s, there's a distinct memory of Gibson on the mound with a fierce look of competition etched into his muscular frame. Playing for the St. Louis Cardinals, Gibson was not as famous as Sandy Koufax or Don Drysdale — but he was every bit their equal. Born in 1935 in Omaha, Neb., Gibson was a multi-sport star, even signing a brief contract to play with the Harlem Globetrotters.
In 1961, he became a starter for the St. Louis Cardinals, collecting 251 wins in 17 years. Gibson won Cy Young Awards in 1968 and 1970; he also won the MVP title in '68, ending the season with a 1.12 ERA. In 1968, Gibson pitched 13 shutouts and had a scoreless streak of 47 consecutive innings. For the record, Gibson also averaged seven home runs per season as a batter, hitting .303 with 19 RBIs in the second of his Cy Young years. The Hall of Fame inducted him in 1981.
Vida Blue, Oakland A's, 1971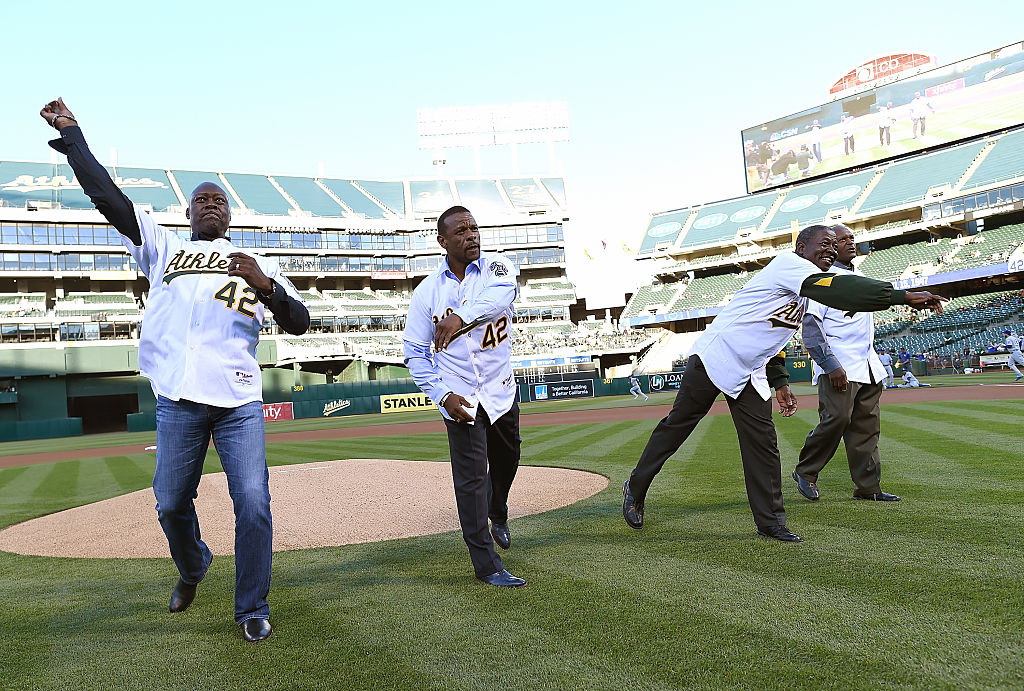 Louisiana-born Vida Blue came up with the Oakland A's as a 19-year-old in 1969, pitching. He pitched his first full season in 1971 when, as a 21-year-old, won 24 games with an ERA of 1.82 and captured the Cy Young and MVP Awards.
While winning 20 games only one more time in his 17-year career, Blue finished in the top 10 in Cy Young voting four more times, placing third in 1978 when he crossed the Bay Bridge to play for the San Francisco Giants. For his career, Blue won 209 games with a lifetime ERA of 3.27. After four years with the Giants, Blue played for Kansas City before returning to the Giants for two more seasons.
Fergie Jenkins, Chicago Cubs, 1971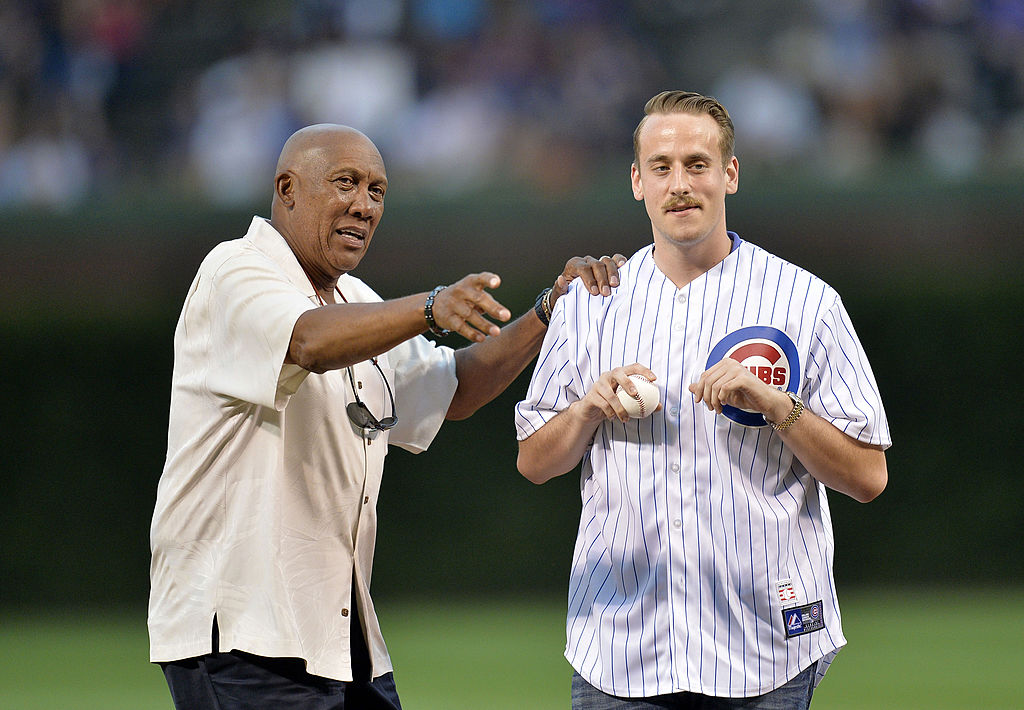 While I admit I wept the day in 1966 when the Phillies traded Ferguson Jenkins to the Cubs for Larry Jackson and Bob Buhl, he remained my favorite pitcher during his career with the Cubs, Rangers, and Red Sox. Born in Canada, Jenkins won 284 games in his 19-year career with a lifetime ERA of 3.34. He won the Cy Young in 1971, winning 24 games and an unbelievable 30 complete games. That amounts to a league total in the current era.
Jenkins won 20 games a season from 1967 through 1972, later winning 25 games with the Texas Rangers in 1974. In 1974, he finished second to Oakland's Catfish Hunter in the AL Cy Young voting. The Hall of Fame inducted Jenkins in 1991. Side note: I finally got to meet my idol in an autograph session prior to a Spring Training game in Arizona.
Dwight Gooden, New York Mets, 1985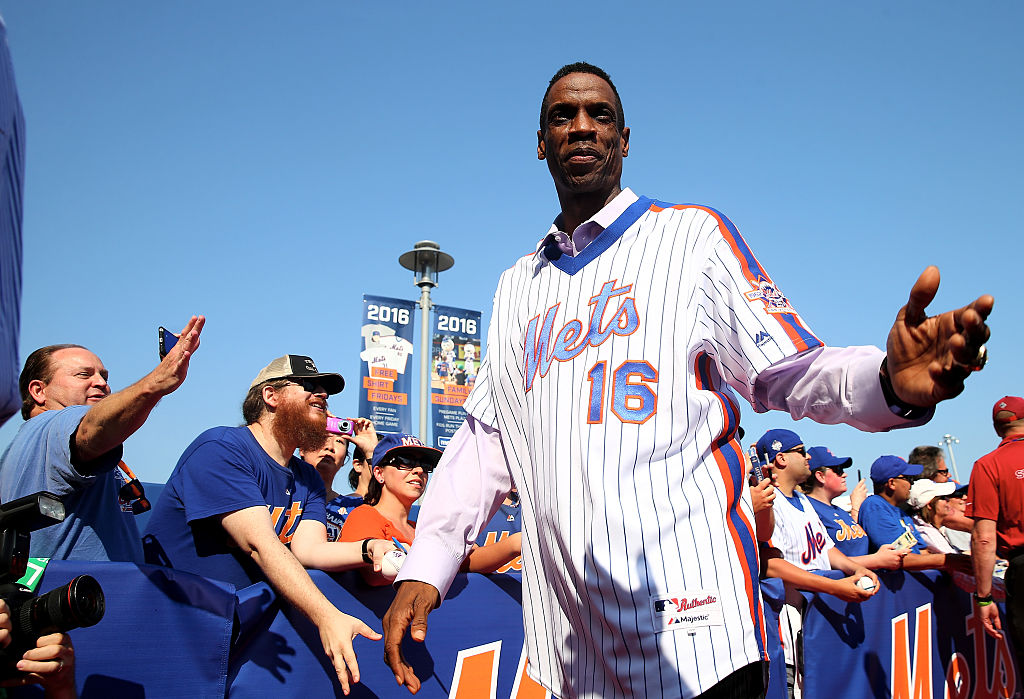 In a career cut short by injury and drugs, Dwight "Doc" Gooden was a dominant pitcher for the New York Mets from 1984 through 1990. After winning Rookie of the Year in 1984 as a 19-year-old, Gooden won the Cy Young Award in his second season (he finished second his first year) going 24-4 with a 1.53 ERA and 16 complete games. In 276 innings, he recorded 268 strikeouts and had a .0965 WHIP.
Doc Gooden never won 20 games again, hitting 19 in 1990, finishing fourth in the Cy Young voting.
After sitting out 1995 with a drug suspension, Gooden played for the Yankees, Cleveland, Houston, and a second stint with the Yankees. Doc ended his career with 194 wins and a lifetime ERA of 3.51.
CC Sabathia, Cleveland Indians, 2007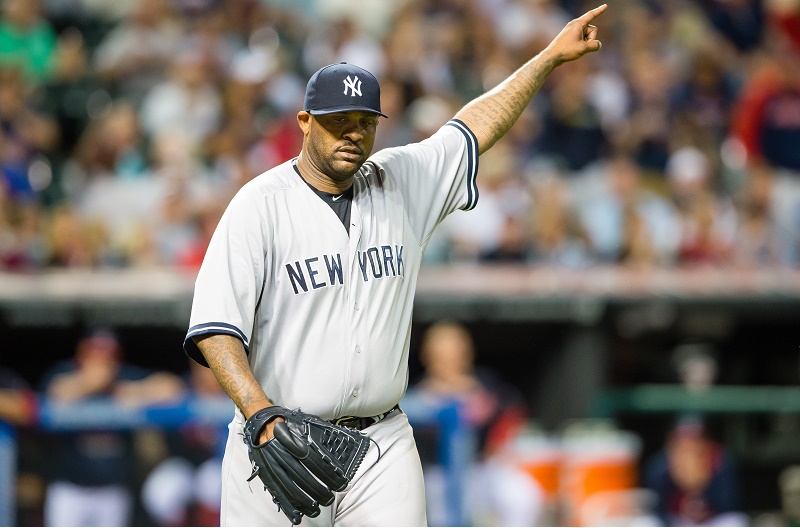 The pride of Vallejo, Calif., Carsten Charles "CC" Sabathia was selected by the Indians in the first round of the 1998 MLB Draft. Three years later, Sabathia made his debut with the Tribe, winning 17 games as a 20-year-old, finishing second in the Rookie of the Year voting to Ichiro. While CC has won 20 games only once in his career, it was his 2007 season that landed him a Cy Young Award. Sabathia was 19-7 that season with 209 strikeouts in 241 innings.
Now with the Yankees, Sabathia finished in the five top of Cy Young voting four more times, three with his current team. Still pitching, CC has 223 wins against 141 losses and a career ERA of 3.70. After entering rehab in the offseason prior to the 2016 season, Sabathia finishes this year with a respectable 9-12 record and a 3.91 ERA.
David Price, Tampa Bay Rays, 2012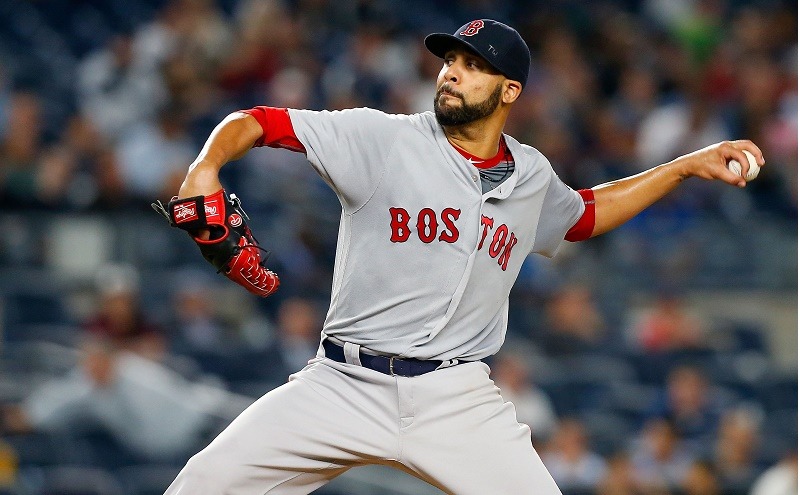 Now 31 years old, David Price was the first pick in the 2007 MLB Draft by Tampa Bay. After playing his way up the Rays' farm system, Price made his major league debut September 14, 2008, and pitched five postseason innings that year. The ex-Vanderbilt star joined the rotation in 2009 with 2010 noted as his first season as a star. Finishing second in the Cy young voting in 2010, Price was 19-6 with 188 strikeouts in 208 innings.
Two years later, after winning 20 games, Price landed the Cy Young Award with 205 strikeouts in 211 innings and an ERA of a league-leading 2.56. Price, now with the Red Sox, has 121 wins in his none-years in the majors. In 2016, he was 17-9 with a 3.99 ERA. His teammate Rick Porcello won the 2016 Cy Young Award.
Statistics courtesy of ESPN and Baseball-Reference.