Blaine Gabbert's Quarterback Legacy Carries on in Little Brother Brett Gabbert
Football talent often runs in families. You don't have to look far to find evidence even at the NFL level. Eli and Peyton Manning are a great example. The Matthews family, meanwhile, boasts three generations of NFL players dating all the way back to the '50s.
Other football families are still in the early stages of a multi-generational dynasty. Consider, for instance, the Gabbert family. Quarterback Blaine Gabbert has spent nearly 10 years in the NFL. Now, his younger brother Brett Gabbert looks like he may do the same. Let's investigate Blaine's NFL career and talented family, as well as Brett's future football prospects.
Blaine Gabbert's NFL career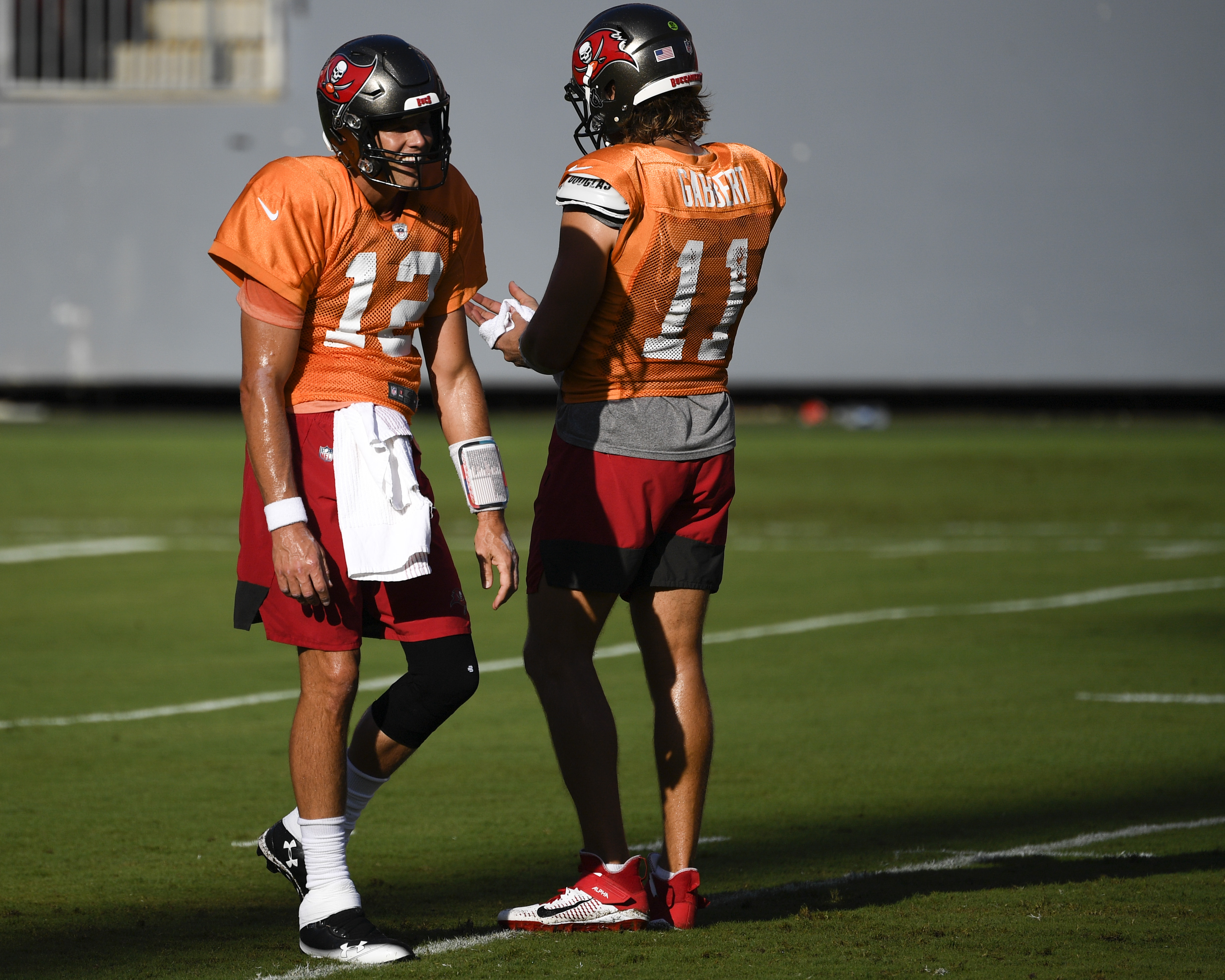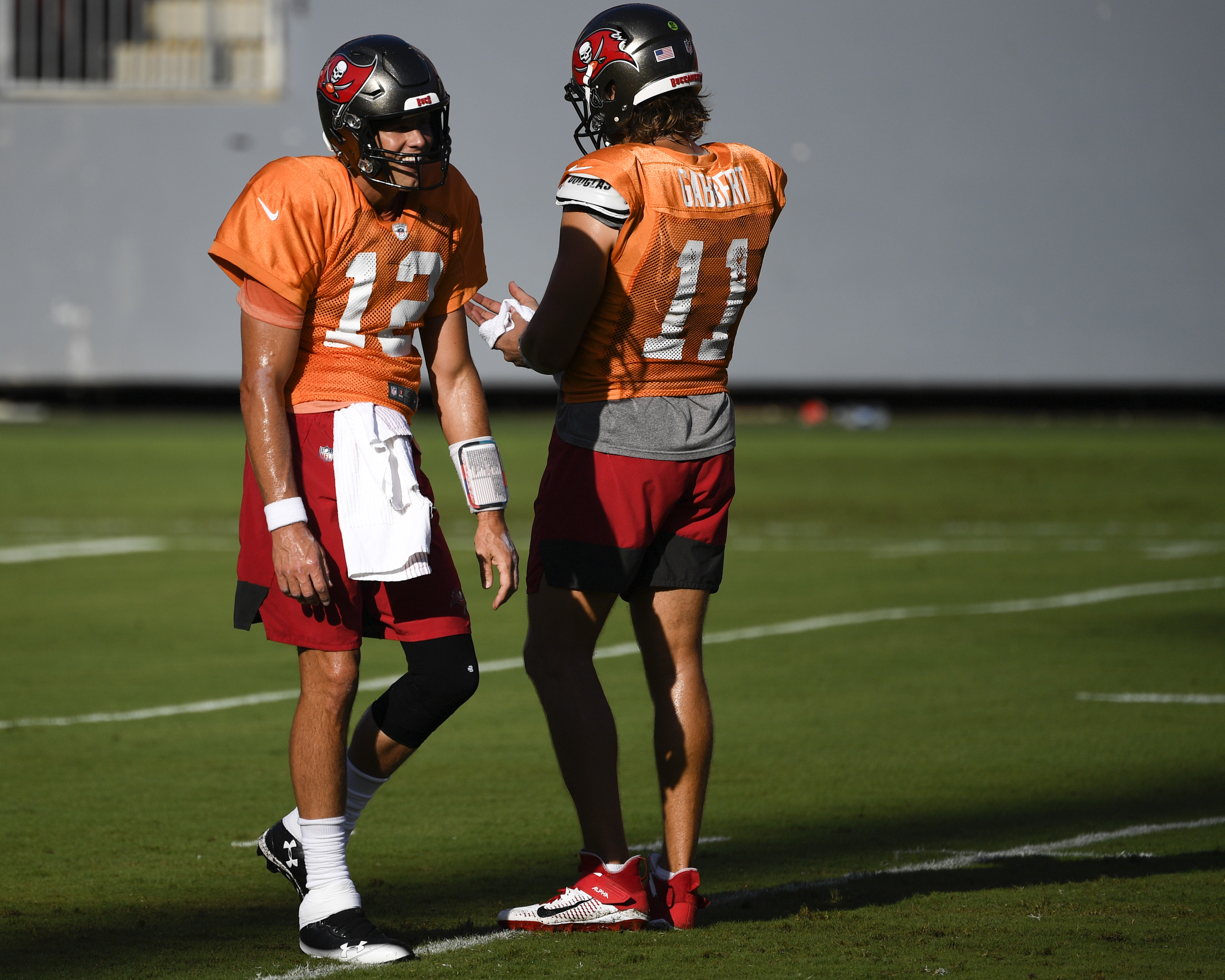 The Jaguars drafted Gabbert with the 10th pick of the 2011 NFL Draft. Although some analysts pegged him as the top quarterback prospect in the draft, he was actually the third QB selected, following Cam Newton and Jake Locker. Gabbert quickly earned a starting position as a rookie, throwing 210 completions for 2,214 yards, with a 50.8% completion rate.
Gabbert showed signs of improvement in his second year, but injuries prematurely ended his season. He played even fewer games in his third season before the Jaguars traded him to the San Francisco 49ers. He spent the next three years as the main backup for Colin Kaepernick. One-season stops with the Arizona Cardinals and Tennessee Titans followed.
Gabbert has been with the Tampa Bay Buccaneers since March 2019. He missed that season with a dislocated shoulder, then re-signed with the team in April 2020. If healthy, he should fill in as the main backup to aging star Tom Brady. In his career, Gabbert has thrown 842 complete passes, for 9,063 yards and 48 touchdowns, with a 56.2% completion rate.
Football in the family
Both of Gabbert's younger brothers have also pursued the game of football. Tyler Gabbert even followed in his older brother's footsteps by committing to quarterback for the University of Nebraska before pulling out to play for the University of Missouri instead. Unlike Blaine, however, Tyler never logged any official minutes for Mizzou.
Instead, after failing to earn the starting QB position, Tyler chose to depart for greener pastures at the University of Central Florida. There he played in eight games over the course of two seasons, throwing three complete passes for a total of 30 yards and one touchdown. In the end, the undersized and slightly less talented Gabbert just didn't have what it took to compete at the highest level.
Brett Gabbert's chances of going pro
The prospects of the third Gabbert brother, Brett Gabbert, are already looking much brighter than Tyler's. Unlike his brothers, Brett eschewed Missouri and instead decided to play for Miami University in Ohio. While the RedHawks football program has been rather lackluster in recent years, all of that changed with the 2019 season, thanks in large part to Brett Gabbert's contributions.
Gabbert's stellar play helped the RedHawks log their first winning season since 2010. The team finished with an 8-6 record, while going 7-2 against their rivals in the Mid-American Conference. In 14 games, Gabbert threw 175 complete passes  for 2,411 yards and 11 touchdowns, with a 55.4% completion rate.
Those are impressive numbers for any college quarterback—let alone a true freshman clocking in at 6-foot-0 and 207 pounds. To say that Gabbert got the attention of football fans is something of an understatement. He should command plenty of attention in coming seasons. If he can continue to improve his play in college, there's a good chance he'll end up being a valuable prospect at the NFL level.