Blake Griffin Stopped Working With Sports Psychologists After This Awkward Encounter
The stigma around sports psychology is disappearing — this is a net positive. But not all therapy sessions are created equal. Blake Griffin explained why during an interview on the Armchair Expert podcast with Dax Shepard. The NBA star stopped seeing the team sports psychologist after the fallout from one meeting left a bad taste in his mouth. Since then, Griffin has turned to other means to stay calm and focused in the NBA.
The NBA leads the charge on improving mental health habits
It's shameful that it took this long, but the sports world is finally learning to take mental health as seriously as physical health. The NBA has led the charge in this regard. Players like Kevin Love and DeMar DeRozan are open about dealing with anxiety and encouraging others to do the same.
These problems aren't new — Jerry West's depression nearly drove him to suicide. But the first step to improving is to first acknowledge that the problem exists. The voices of people who think money solves all problems must disappear. Adam Silver's admission that many NBA players are anxious or depressed surprised fans. But it serves as a sign of progress.
To help players focus throughout the season, most teams now have on-staff sports psychologists. Licensed experts can help athletes manage pressure and anxiety as well as improve performance. Psychologists can also help players regain confidence after an injury. These roles will only get more important as leagues commit to caring for their minds as much as their bodies.
How one meeting put Griffin off of psychologists forever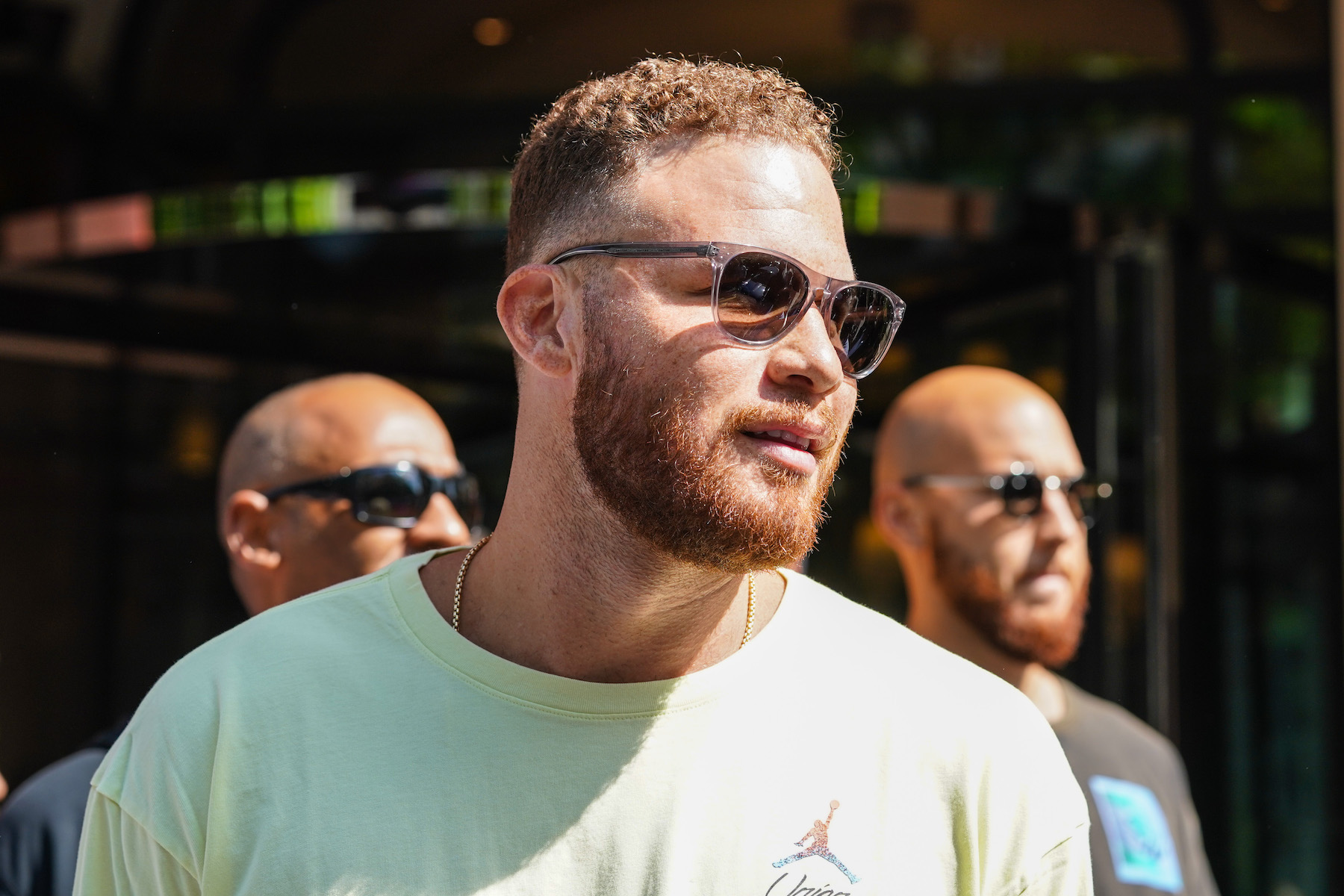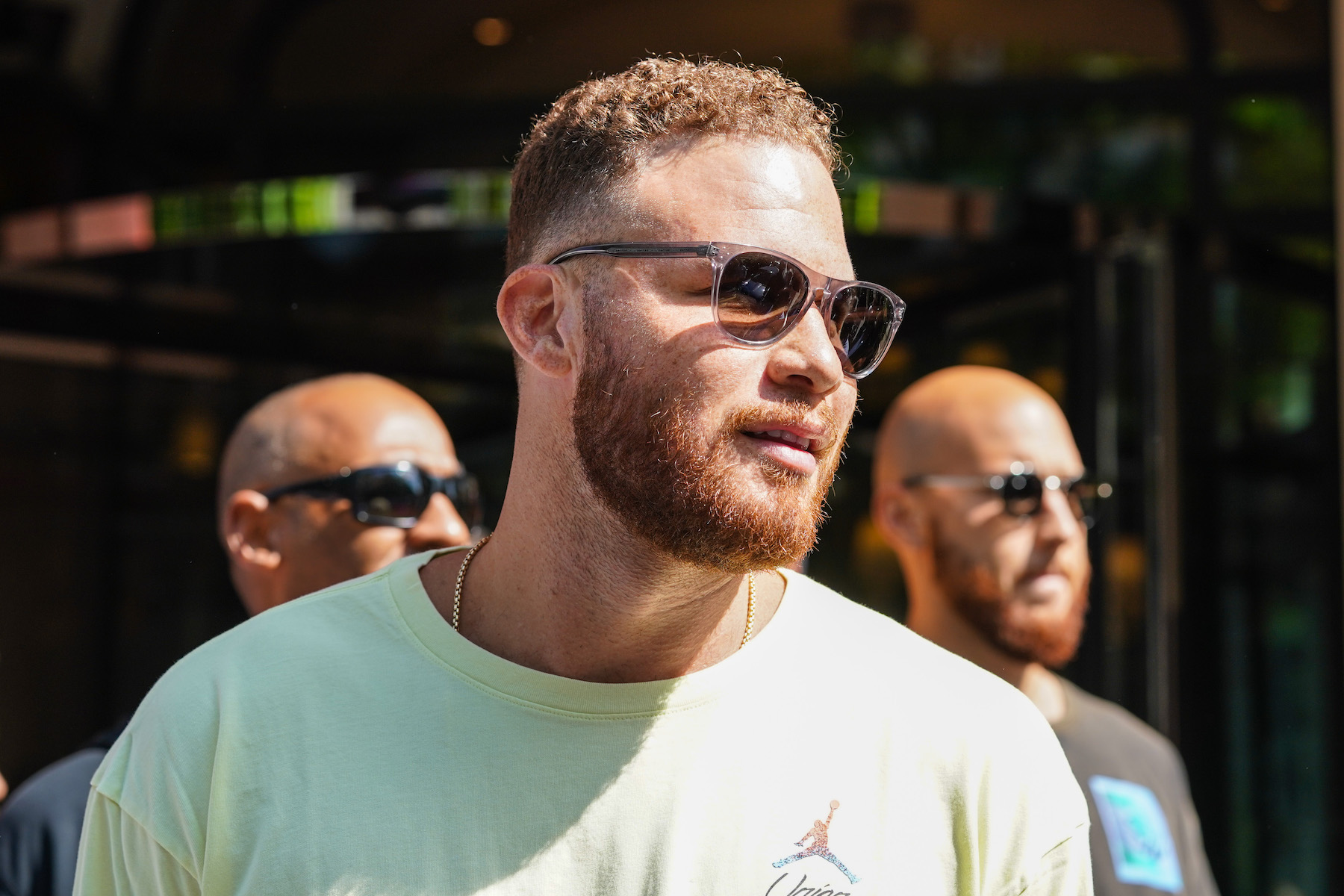 The NBA's increased focus on mental health marks a positive change. More people should go to therapy. But it's also important to know that not every therapist is good at their job. Griffin learned this firsthand a few years ago. The Detroit Pistons star shared the funny, awkward story with the Armchair Expert podcast, hosted by actor Dax Shepard:
 "I did have an awful, awful experience with a team sports psychologist one time. It was like right at the beginning of the NBA sort of pushing for most teams to have one. So we get this guy and he's like, 'You know, I'm going to be spending time with every player. I'll come by your house.'

He came by my house one afternoon after practice. We sit and talk for like two hours and it was great. He leaves; I go to take a shower, and I come back and I have a voicemail from him. I listen to it, and he's like, 'Hey, coach. This is so-and-so. Just left Blake's house, had a really interesting conversation.' And I was just like, 'Nope, nope, nope.' Never talking to him again.'
Shepard asked, "Did he violate your privacy? Did he tell the coach anything?" Blake responds, "I don't know. That was the last time I ever spoke to him. I would see him and I was like, 'Nope, not doing that.'"
Griffin's story speaks to the tensions around professionals hired by franchises and not players. Their decisions will always align with the best interests of the team. That's not to say they deliberately mislead players, but it's something to keep in mind if a player finds that it's not a good fit. Good on Griffin for finding different outlets to keep himself level.
Since Griffin's encounter with the sports psychologist, he looks to books to improve his mental game. He told Shepard, "I've found that I sort of get more from reading books since I got into the NBA. A lot of coach will give you books here and there."
Griffin's outlook on his tough NBA moments
Being biracial, Griffin had to learn about how to deal with discomfort early in life. That resolve continued to be tested in the NBA. Playing for the Los Angeles Clippers has doomed many players. But Griffin withstood the Donald Sterling vortex of disappointment and turned the franchise into a destination that Chris Paul, and eventually Kawhi Leonard represented.
It wasn't perfect by any means. Griffin and Paul didn't have a great relationship. Others have intimated that Griffin wasn't a great teammate. (And some recall that one time he punched that guy and broke his hand.) But Griffin made the Clippers cool! No player had ever accomplished this.
He also handled his trade from LA to Detroit in the middle of winter well, reports CBS Sports. This was months after the Clippers put him on a shirt next to, among others, Martin Luther King Jr., Abraham Lincoln, and Gandhi, in stride better than most All-Stars would.
Rather than pout and force his way to a team more befitting of his talents, he stayed and led the flagging franchise. His first full year with the Pistons is one of the best of Griffin's career. He carried the team to their first playoff berth in years at the expense of his own health. 
Sadly, this last season was not good for Griffin. He spent most of it injured or looking like a shadow of himself. It's most likely that his prime years are behind him. But if anyone will be able to find the joke and stave off dark thoughts about the situation, it's Griffin. If not, he can always open a book.