Blake Griffin's Extreme Routine Includes Timers, Playlists, Visualization Techniques, and More
Blake Griffin deserves a place in any conversation about the most athletic NBA players. During his heyday, the high-flying power forward electrified the league with his incredible dunks. In recent years, however, Griffin has struggled with injuries, casting doubt on whether he'll ever be able to return to peak form.
Yet Griffin has one important strategy working for him: his extreme dedication to systems that work for him. Some would say his routines are superstitions, although Griffin himself insists on their practicality. Let's look at his NBA career and tactics he uses to keep his body and mind sharp.
Blake Griffin's NBA career so far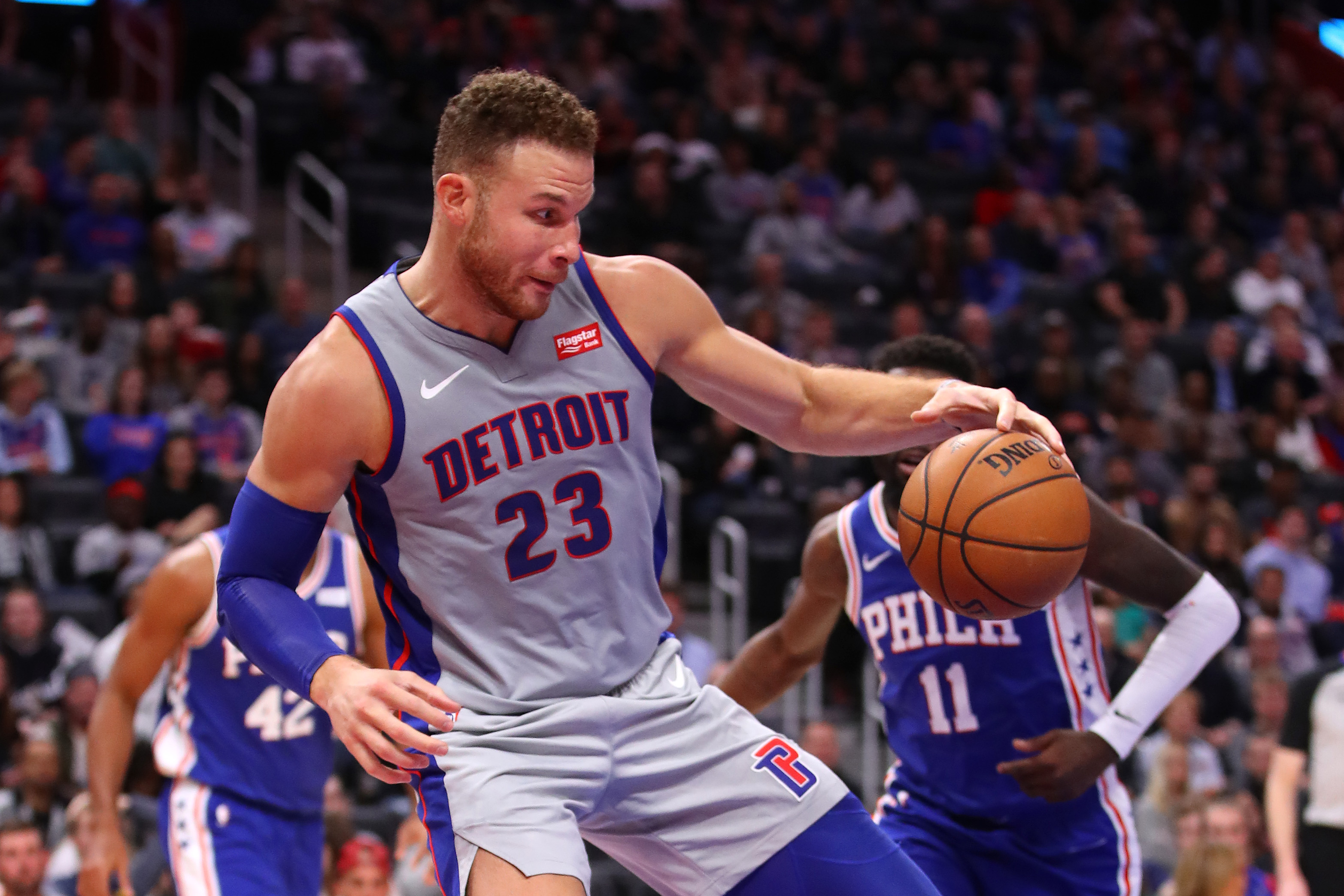 RELATED: LeBron James and Kevin Durant Hired the Smartest Agents
The LA Clippers drafted Griffin with the first pick of the 2009 NBA Draft. He lit it up during Summer League, only to injure his knee on a dunk in the last game of the summer season. That injury, a stress fracture, kept Griffin out for what would've been his rookie season.
He returned the next year and played all 82 games, posting truly stellar numbers of 22.5 points, 12.1 rebounds, and 3.8 assists per game. Griffin received an All-Star selection that season, as well as Rookie of the Year honors. His rebounding numbers cooled off in subsequent seasons. But Griffin maintained the same dominant play, earning further All-Star nods the next four years.
Things took a turn in the 2015-16 season when a torn quadriceps limited Griffin to just 35 games. Injuries continued to nag him over the following two seasons, although he remained highly productive when he played. The Clippers seemed intent on keeping him long-term and signed Griffin to a five-year deal worth $173 million in 2017.
The team quickly turned course, however, abruptly trading Griffin to the Detroit Pistons the following January. Griffin's 2018-19 season with the Pistons appeared to be a return to form. But he aggravated a knee injury near the end of the season. The next year, it continued to bother him. At this point, nobody is quite sure what Griffin will look like when he eventually gets back on the floor.
The mental component of Griffin's routine
RELATED: How Do NBA Players Like LeBron James and Giannis Antetokounmpo Train?
Keeping mentally focused throughout the grind of an NBA season presents a real challenge for all players. Over the years, Griffin has developed a specific method of keeping himself grounded. Prior to each game, he practices visualization exercises. Here's how Griffin describes the technique:
I go through a visualization exercise where I see the ball being tipped, I see where I am, I walk through 10 to 12 situations that I want to do well that game. I know the other team we're playing is better at this; I know we're better at that. I want to get to all my spots on the floor. So, once I started doing that, that helped me a lot.
Griffin doesn't just imagine doing things a certain way, however. He also goes to great pains to enact certain routines every time he plays.
Griffin's game-time routines
As Griffin describes, his routines govern virtually every second that passes once he arrives at the arena. Even his time of arrival is strictly routinized, with Griffin always getting there precisely three hours beforehand. He always brings his pre-game meal with him, having ordered it ahead of time via room service.
Things get even more regimented at the 90-minute mark when the locker-room timers begin counting down to tipoff. Griffin has certain routines that he associates with certain times on the clock. At minute 65, he eats his pre-game snack. Then, at minute 62, he heads to the massage table to get loosened up. At minute 48, he starts applying his tape.
When all goes well, Griffin finishes up his routine about seven minutes before the pre-game ceremonies begin. This is the closest Griffin comes to free time, which he spends listening to pre-selected music on his phone.