Blake Griffin's High-Flying Talents Have Helped Him Rack up a Large Net Worth
When Blake Griffin is on the court and healthy, he is one of the most exciting players to watch in the NBA. To start his career, Griffin was just known for his athleticism on the Los Angeles Clippers, which helped him become a top scorer. However, he has ultimately become a better shooter over the years, which has helped him continue to make a massive impact while on the court. Because of his play in the league, Griffin has also racked up a massive net worth.
Blake Griffin had great years with the Los Angeles Clippers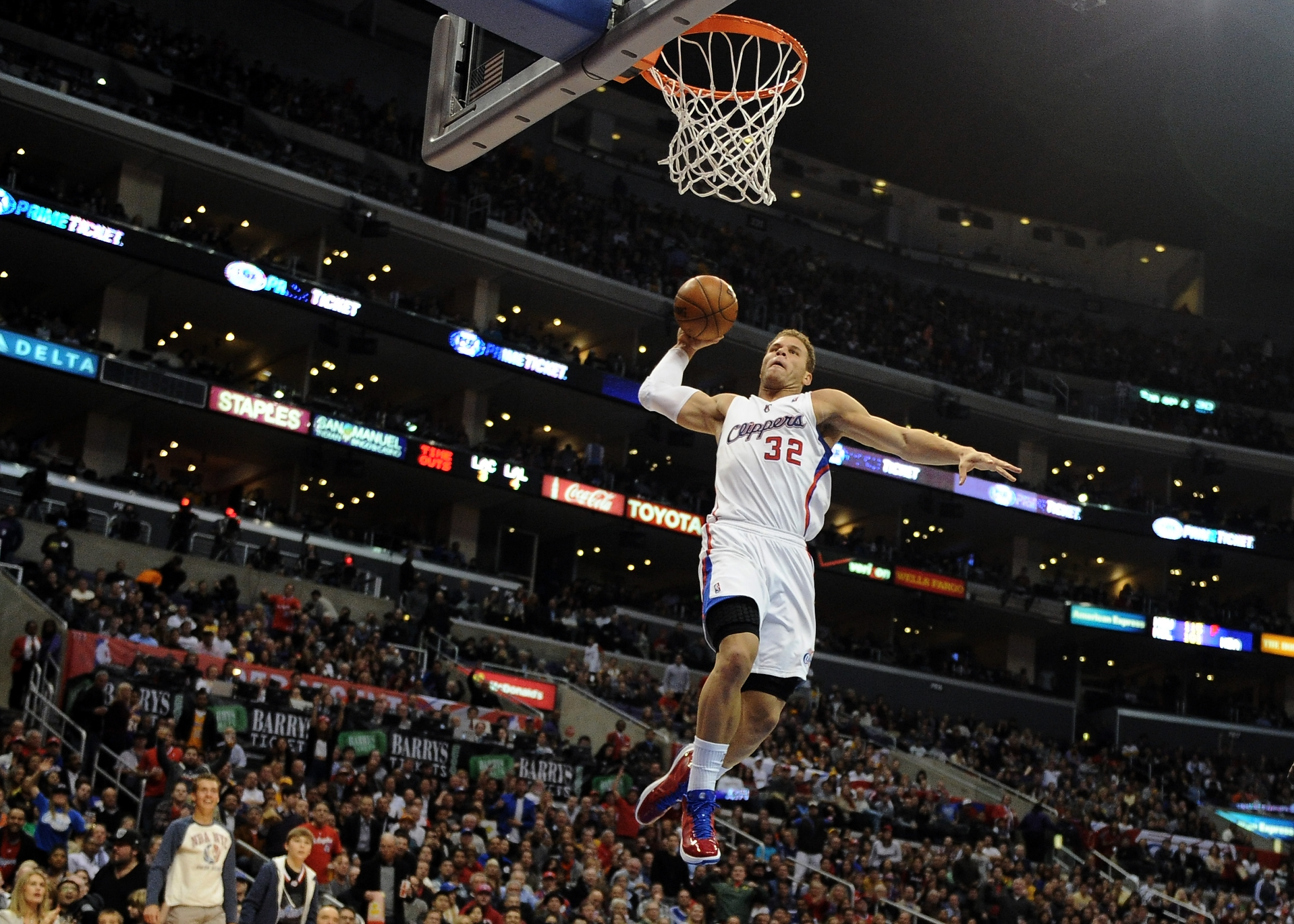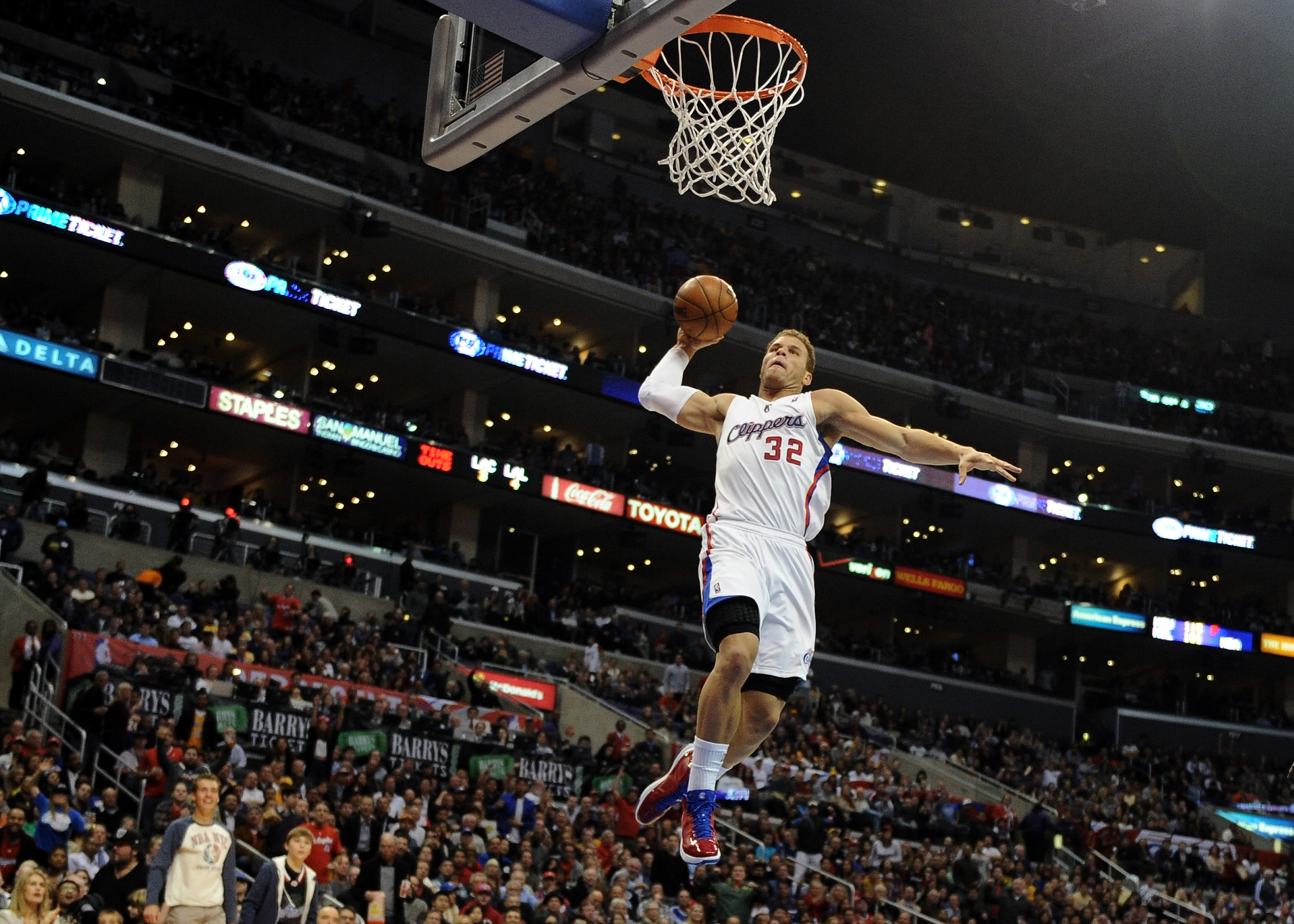 In the 2009 NBA draft, the Los Angeles Clippers selected Blake Griffin with the No. 1 overall pick. He, however, ultimately missed the 2009-10 season with a knee injury. Griffin was healthy in 2010-11, though, and took the league by storm.
He won the 2010-11 Rookie of the Year award as he scored 22.5 points per game and pulled down 12.1 rebounds. Griffin also earned an All-Star selection that season, which was his first of five straight. 
From that season through 2014-15, Griffin averaged 21.5 points per game for the Clippers to go with 9.7 rebounds and four assists. Griffin helped the Clippers become really good too. Before 2011-12, the Clippers had not made the playoffs since 2005-06. They had also only made them twice since 1993-94, and four times since 1976-77.
Griffin's Clippers, on the other hand, made the playoffs in six straight seasons from 2011-12 through 2016-17. However, while the team, led by Griffin and Chris Paul, always seemed to have high expectations, they consistently failed to meet them. They never made it past the Western Conference Semifinals during those seasons.
The 2016-17 season was Griffin's last full season with the Clippers. In 61 games, Griffin averaged 21.6 points per game, 8.1 rebounds, and 4.9 assists. 
He was traded to the Detroit Pistons 
Griffin signed a five-year, $171 million contract with the Clippers in the summer of 2017. He ultimately played in just 33 games for the Clippers in that 2017-18 season. He averaged 22.6 points per game, 7.9 rebounds, and 5.4 assists. The Clippers then traded Griffin to the Detroit Pistons during that season.
Griffin averaged 19.8 points per game and 6.6 rebounds for the Pistons in 25 games in 2017-18. However, he earned his first All-Star selection since 2014-15 during 2018-19 as he averaged 24.5 points per game, 7.5 rebounds, and 5.4 assists. The Pistons made the playoffs that season too. 
This season, though, Griffin only played in 18 games for the Pistons. The team announced in January that he underwent knee surgery, according to Bleacher Report. 
Griffin has a massive net worth
During his NBA career, Griffin has made a lot of money. 
So far, he has made an estimated $192.25 million, according to Spotrac. With the Clippers alone, Griffin made over an estimated $113.71 million. He was estimated to make over $30 million each of the last two seasons, not factoring in any money he may have lost due to COVID-19 this season. He is also supposed to make over an estimated $35 million each of the next two seasons, but owns a player option for 2021-22, according to ESPN.
Because of all of the money Griffin has made, he has ultimately racked up an $80 million net worth, according to Celebrity Net Worth. 
Can Griffin get back to All-Star level play?
Griffin is 31 years old, so his athleticism is maybe not what it used to be. However, his shooting has improved over the years. From 2010-11 through 2016-17, Griffin attempted less that one 3-point shot per game, and only made 29.9% of his 3-point shots.
Since 2017-18, Griffin has averaged over six 3-point attempts per game and has made 34.2% of his 3-point shots. 
He did, however, have knee surgery this year, but Griffin said last month that he feels great. 
"I've basically been cleared for a while now, I've just been stuck at my house. I'm ready to go whenever things pick back up," Griffin said in May, according to Bleacher Report. 
The Pistons, who won't be a part of the NBA restart, also recently hired a new GM in Troy Weaver. He seems to be excited to work with Griffin. 
"I know he's anxious to get back and show people what kind of player he is after just playing a few games last year, but as long as Blake is in a Pistons uniform and under contract, I look forward to working with him in helping us restore the Pistons. He's definitely in our plans going forward," Weaver said, according to ESPN. 
If Griffin can get back to how he was playing in 2018-19, the Pistons will be a dangerous team in the Eastern Conference.
Stats courtesy of Basketball Reference