Blind Sided? 3 Potential Landing Spots for Michael Oher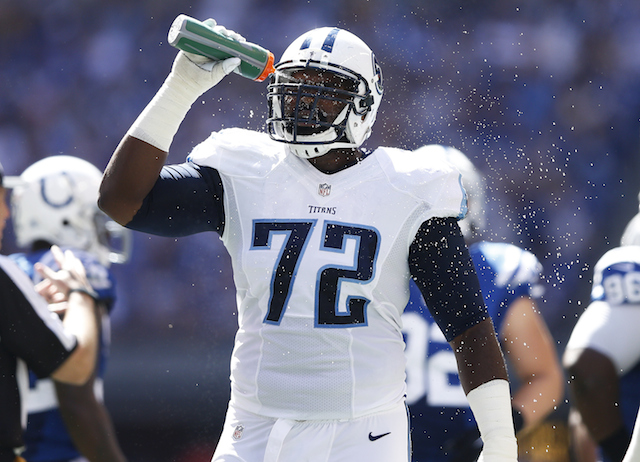 The Tennessee Titans decided to pull the trigger and release homegrown offensive tackle Michael Oher on Wednesday, according to The Tennessean. The move came less than one calendar year after the Titans had signed Oher, a Memphis native, to a four-year, $20 million contract.
The Titans' surprising decision was justified, however. Oher had his worst season as a professional in 2014, and struggled with a bicep injury before being placed on the Titans' season-ending injured reserve list with a toe injury that required surgery. Pro Football Focus gave Oher a grade of -20.2 on 668 offensive snaps and ranked him as the 75th-best offensive tackle in the NFL this past season. Instead of giving Oher a chance to get healthy and redeem himself in 2015, Tennessee chose to cut their losses and move on from the player who gained fame and notoriety from being featured in the movie The Blind Side.
Not many people expected to see Oher hit the free agent market again in 2015. Given his level of play from 2009-2013 with the Baltimore Ravens, there will surely be multiple teams interested in signing the former Ole Miss offensive tackle.
Here is a look at three potential landing spots for offensive tackle Michael Oher.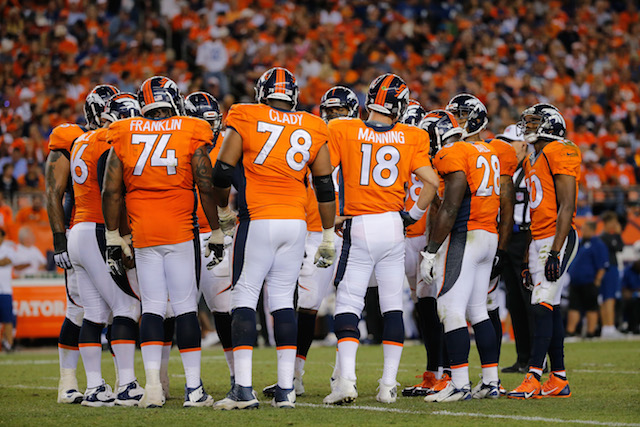 1.  Denver Broncos
The Broncos had major issues all across their offensive line in 2014. One of their biggest weaknesses was at right tackle, where they were forced to slide All-Pro right guard Louis Vasquez outside and out of his comfort zone. Michael Oher's natural position is right tackle, and when he's healthy, he's one of the best in the business. Assuming Oher is healthy and new Denver head coach Gary Kubiak feels that Oher can be a fit in his offensive scheme, then this could be a match made in heaven.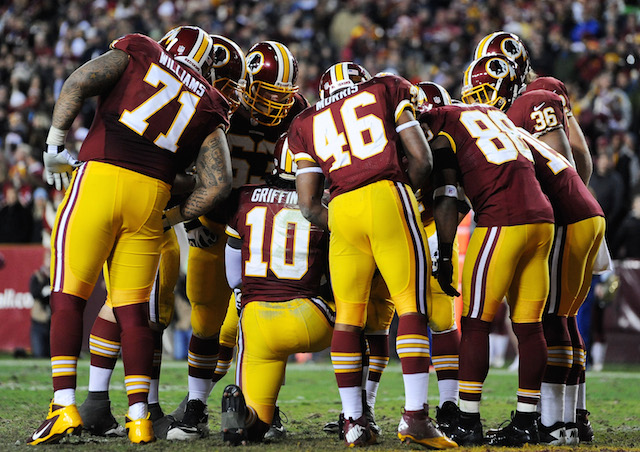 2.  Washington Redskins
The Redskins have one of the best left tackles in the game in Trent Williams, but they are far from settled at the right tackle position. Neither Tyler Polubus nor Tom Compton, the incumbents, appear to be a long-term fix at the position, and a healthy Oher would be an upgrade over both. Plus, we all know that Redskins owner Daniel Snyder has a tendency to want to bring in big-name, marketable free agents.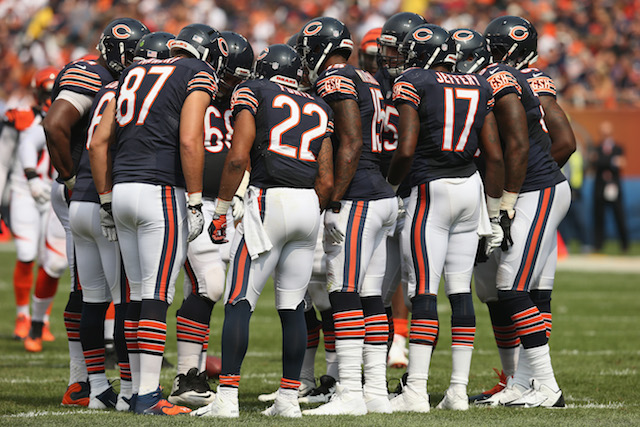 3.  Chicago Bears
A lot of the Bears' offensive struggles in recent years have revolved around poor offensive line play. Jordan Mills has flashed signs of being a pretty good right tackle in the NFL, but he is still far from being a Pro Bowl-caliber player. With the money the Bears have invested into quarterback Jay Cutler, improving their offensive line and keeping him upright should be one of their top priorities. Bringing in Oher would be a step in the right direction.