NBA
10 Blockbuster NBA Trade Candidates This Offseason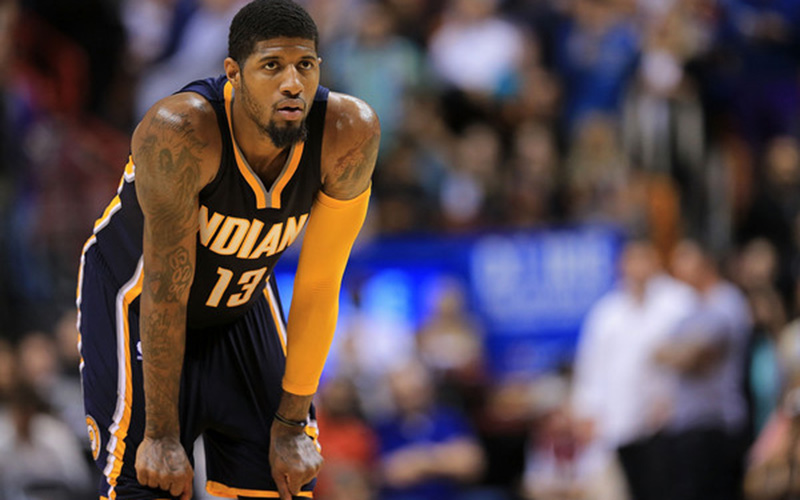 Who will stay and who will go? With an ever-expanding salary cap, an excellent draft class on the way, and some of the best free agents to ever hit the market, the NBA will see plenty of movement for some of the greatest players in the NBA this offseason. But what about the trade market? A handful of very good players are locked in on their current deals. But they could be major parts of huge, blockbuster trades. These 10 NBA players could make headlines this summer.
10. Al Jefferson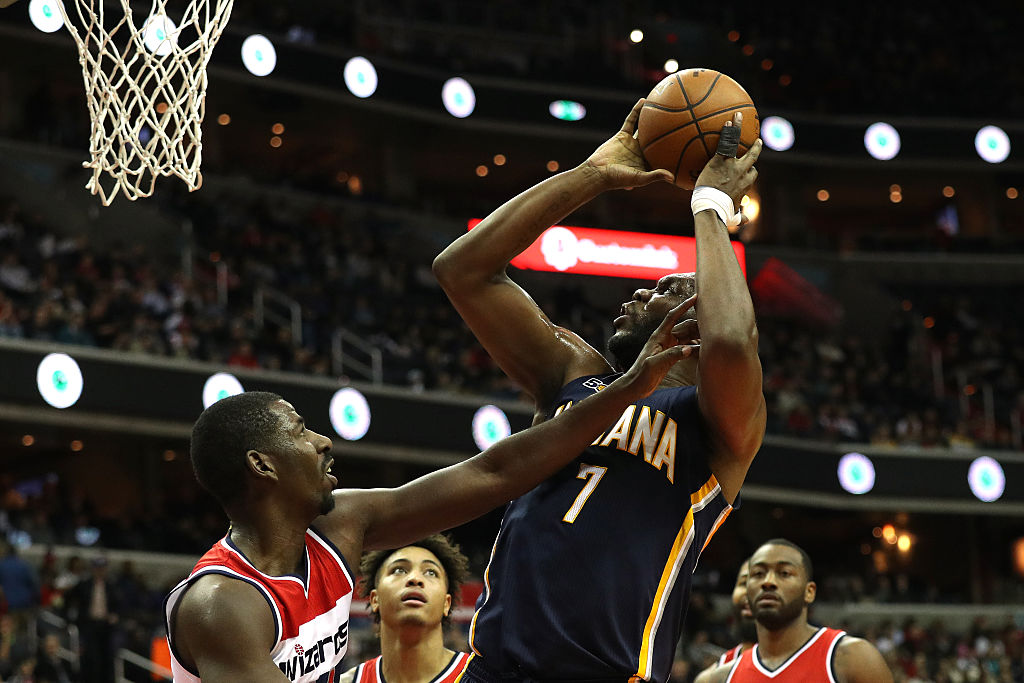 Center Al Jefferson averaged 14.7 points, 7.6 rebounds, and 27.6 minutes per game over the last two seasons with the Charlotte Hornets. Last summer, the 32-year-old earned a free agent deal with the Indiana Pacers worth three years, $30 million. Considering the scope of the changes in the salary cap, that's a solid bargain for a big man with the offensive skills of Jefferson. Sadly, after one disappointing season in Indiana where he averaged 8.1 points and 4.2 rebounds — falling out of the rotation by the playoffs — Jefferson's time may have come to be traded.
The best option: Dump the former All-Star's salary on a team that needs an experienced big off the bench, bringing back a second-round draft pick or something of commensurate value. Outside of that, the Pacers could use Jefferson in a larger deal involving one of the other players currently on the droster. More on that later, though.
9. Ricky Rubio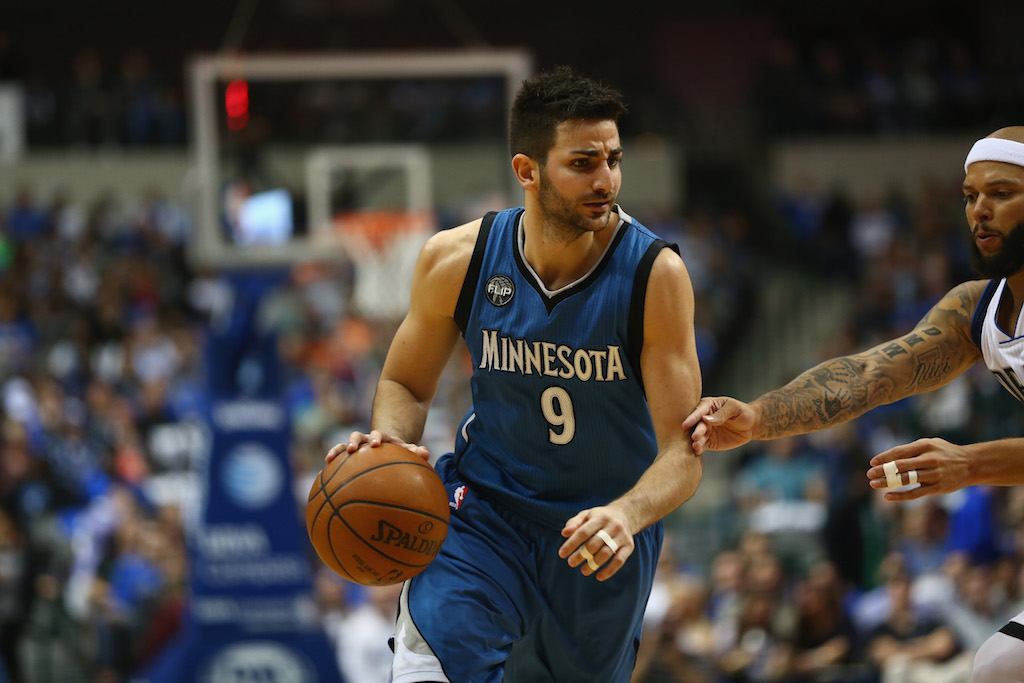 It seems as though Minnesota Timberwolves point guard Ricky Rubio has been the topic of trade rumors for years. Despite being relatively young, just 27 years old heading into 2017–18, the Wolves have what may end up being better options sitting on the bench behind him. Rubio is a poor shooter. He's at 38.4% over the last three years with 30.9% from three-point range — and that somewhat hurts his value. But over that same period, he's averaged 8.9 assists per game.
Interested parties: A team that needs a point guard who can distribute the ball to their leading scorers. Rubio would fit with the Houston Rockets, helping James Harden at the point. The New York Knicks, Brooklyn Nets, and possibly even the New Orleans Pelicans could be interested.
8. Brandon Knight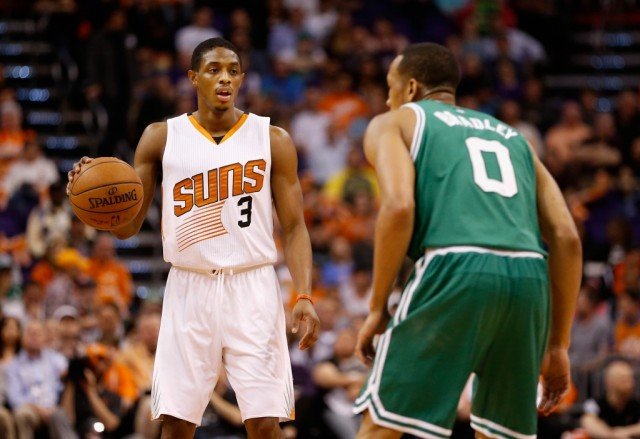 It's easy to forget point guard Brandon Knight, who will be just 26 years old next season. He entered the NBA with the Detroit Pistons at 20. But Knight has moved to the Milwaukee Bucks and later the Phoenix Suns, where emerging young stars such as Devin Booker and Eric Bledsoe pushed him out of his starting spot. Still, taking out his 2016–17 season where Knight played only 21.1 minutes per game, he averaged 18.1 points and 5.1 assists per game in the three previous seasons.
The Suns should look to move Knight and his three-year, $43 million contract. The point guard market is oversaturated in free agency. However, many of the best free agent guards will return to their original teams. A team in need of a point guard, one that misses out on Chris Paul and Steph Curry, may be interested in a low-cost deal for Knight.
7. Marcus Smart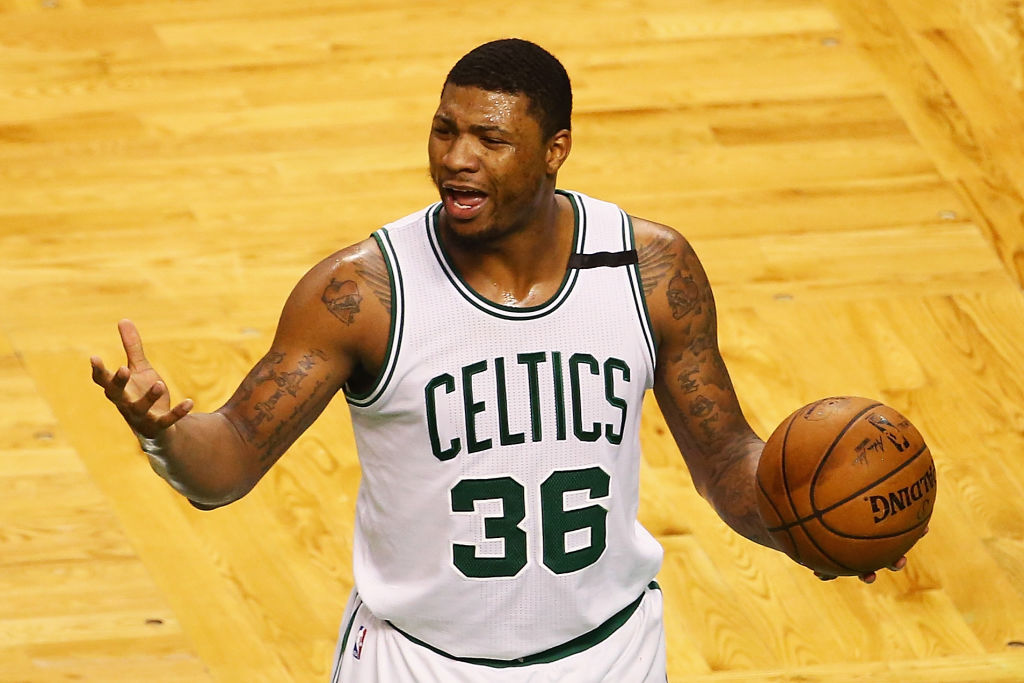 The Boston Celtics drafted point guard Marcus Smart No. 6 overall back in 2014. Unfortunately, it looks like his chance of developing into the kind of player who takes over the starting job just isn't going to happen until he gets traded. So far in his young career, Smart is known as a tenacious defender and often plays with a high motor. But his shooting (35.8% career; 28.3% from three-point range) leaves a lot to be desired.
With the presence of star Isaiah Thomas on the roster, in addition to all the young assets Boston has, moving Smart this summer may be in the cards. There will be a few star players out there on the trade block — stay with us on that — and Smart would almost certainly be a part of any deal. The Celtics are finding out, clearly, that they're a good team but not quite good enough to get past Cleveland and win a championship. Watch for Smart to be involved in conversations about a major blockbuster.
6. Enes Kanter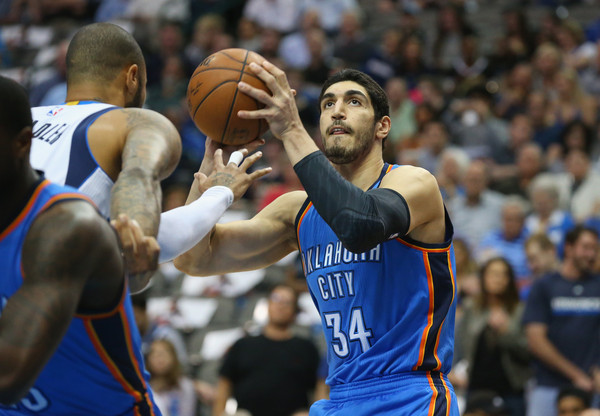 The Utah Jazz drafted center Enes Kanter No. 3 overall back in 2011. Now with the Oklahoma City Thunder, the 24yearold has three years and $53.6 million remaining on the contract extension he signed in the summer of 2015. Unfortunately, the logjam of quality big men on the roster could push them to trade Kanter for a wing player. Steven Adams currently blocks him as the starting center; Domantas Sabonis has a ton of promise; and Taj Gibson has a shot of returning next season as a free agent.
Kanter is one of the most skilled offensive big men in the game today. Despite playing just 21.3 minutes per game in 2016–17, he averaged 14.3 points off the bench for OKC. In nine games in which he played 29 or more minutes this season, he averaged 19.4 points and nine rebounds. He's probably the Thunder's best trade chip for improving around Russell Westbrook.
5. Marc Gasol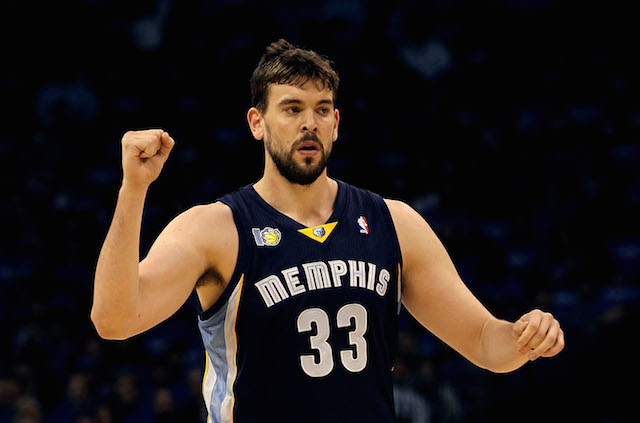 The Memphis Grizzlies have an aging roster with a lot of committed money. There are few options for rebuilding to become a contender in the Western Conference. Point guard Mike Conley is locked in on an untradeable contract, making 32-year-old Marc Gasol the best feasible trade chip. He has three years, $72.7 million remaining on his contract (including an opt out in 2019–20) and could legitimately bring back a bunch of good, young talent or first-round draft picks in a deal.
Gasol is coming off one of his best seasons in the NBA, averaging a career-high 19.5 points and making his third All-Star team in 2016–17. If the Grizzlies do, in fact, make him available, plenty of teams will want to get their hands on him.
4. Kevin Love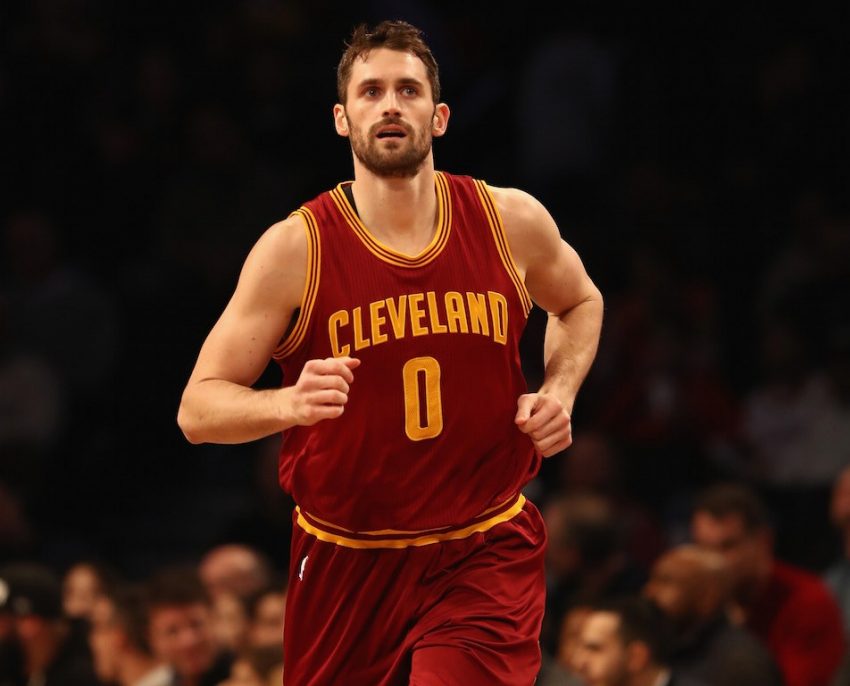 While he may not specifically be on the trade block, forward Kevin Love will most likely face a scenario where the Cleveland Cavaliers move him this offseason. Since joining the Cavs, he's had his best season in 2016–17, averaging 19 points and 11.1 rebounds per game in 60 games. The problem for Cleveland is that Love is still prone to injuries. He'll also often disappear in games if his shot isn't falling.
Any big deal that the Cavs make in the offseason will involve Love, rather than LeBron James, Kyrie Irving, or even Tristan Thompson. What may those potential trades be? That's anybody's guess. But don't be surprised if a handful of teams — including the Los Angeles Lakers and New York Knicks — come calling to see what the price is on Love.
3. Carmelo Anthony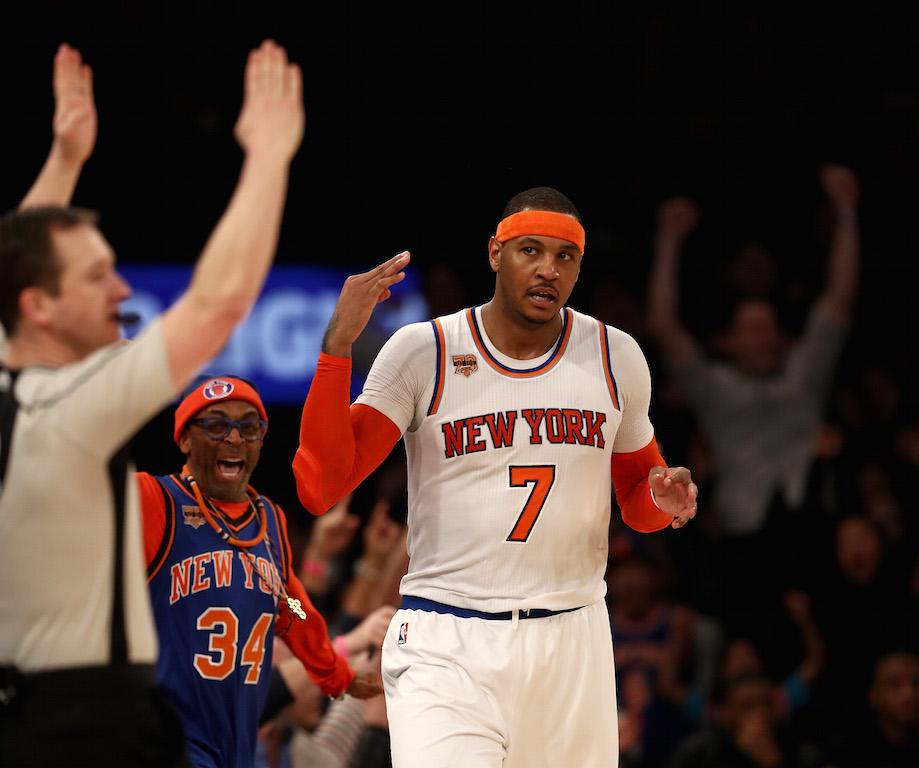 Is there any bigger player in the NBA who is more likely to move than Carmelo Anthony? Or, at the very least, almost move in an attempt? The New York Knicks and Phil Jackson are so desperate to move 'Melo off the roster that Jackson is publicly destroying Anthony's trade value just to get him to waive his no-trade clause and accept a deal.
As for Anthony as a player, he may not be the same guy who once led the NBA in scoring. He'll be 33 years old next year. In 2016-17, he averaged 22.4 points on 43.4% shooting on a bad Knicks team, and he still has three years at $78.7 million remaining. Not a ton of value will come back in a deal for Anthony, but the Knicks will still probably find a taker.
2. Paul George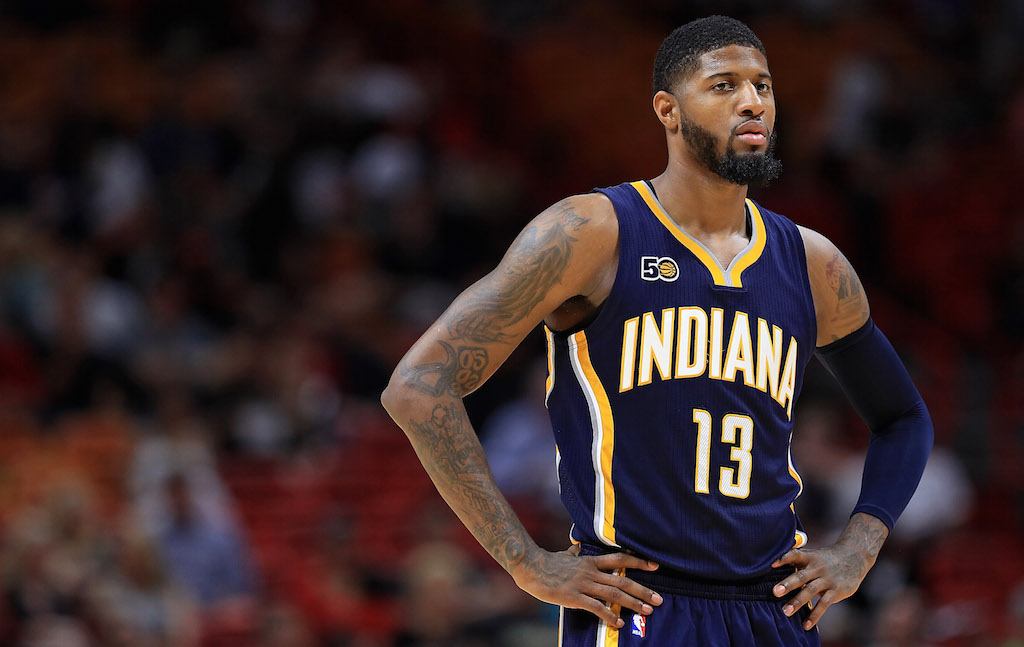 Indiana Pacers forward Paul George is one of the hot names expected to be floated on the market this summer. With one year remaining before he can opt out and head to free agency, the middling Pacers would be foolish not to explore their options. The 26-year-old had one of his best seasons in 2016-17, averaging 23.7 points, 6.6 rebounds, and 3.3 assists per game on 46.1% shooting and 39.3% from long-range.
The rumor is that George wants to sign with the Los Angeles Lakers as a free agent, which probably makes the Pacers' will to trade him a little stronger while making other teams a little less willing to give up serious prospects to make it happen. Still, George could find himself participating in a major blockbuster this summer.
1. Jimmy Butler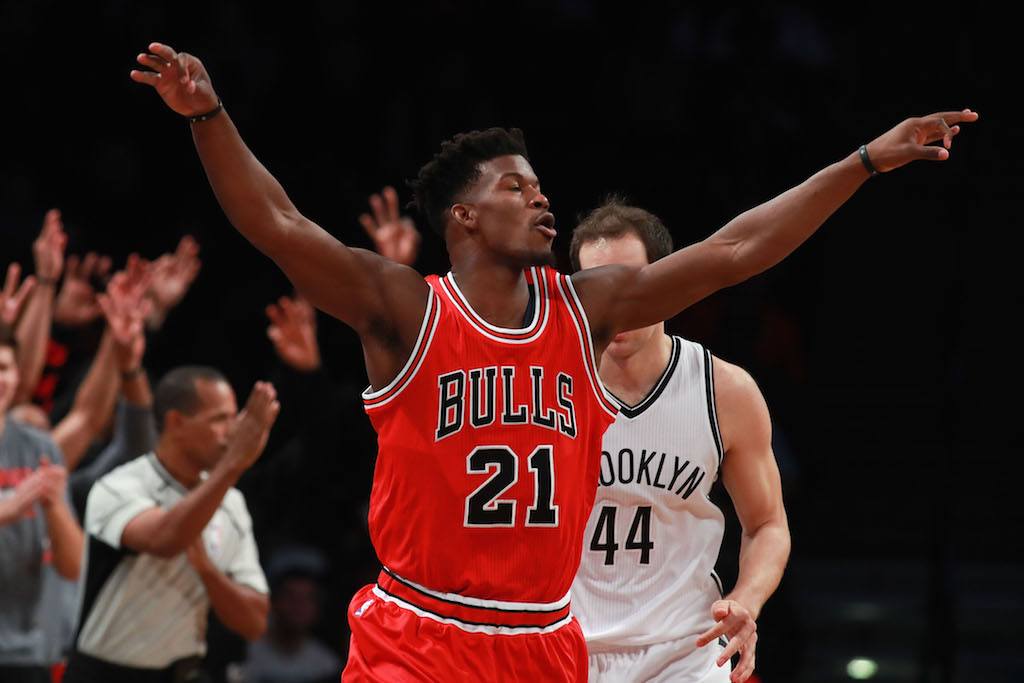 The same could be said for Chicago Bulls guard Jimmy Butler. The Bulls need a major overhaul of their roster, and Butler is basically the only one of any value. Butler has developed into one of the top players in the game, averaging 23.9 points, 6.2 rebounds, and 5.5 assists per game this year. He won't head to free agency until the summer of 2019 at the earliest, which means there's less risk involved than in a deal for George.
Rumors state that the Bulls have attempted to make a deal happen for Butler in the past. However, their understandably high asking price has yet to be met. Is this summer the time when someone – the Celtics? – finally pays up for Jimmy Buckets? Don't rule it out.
Statistics courtesy of ESPN and Basketball-Reference.