Blue Jackets Goalie Matiss Kivlenieks Isn't the 1st Pro Athlete to Unexpectedly Die on Fourth of July Weekend
When a member of a sports team dies, the whole fan base mourns along with the organization and family. It's especially shocking when an athlete dies unexpectedly. Thought to be healthy and active, pro athletes are viewed as being in their prime. When a death happens on a holiday, it seems even more unfair.
The Fourth of July weekend has historically been a deadly one, with the latest accident involving Columbus Blue Jackets goalie Matiss Kivlenieks.
Matiss Kivlenieks dies on July 4, 2021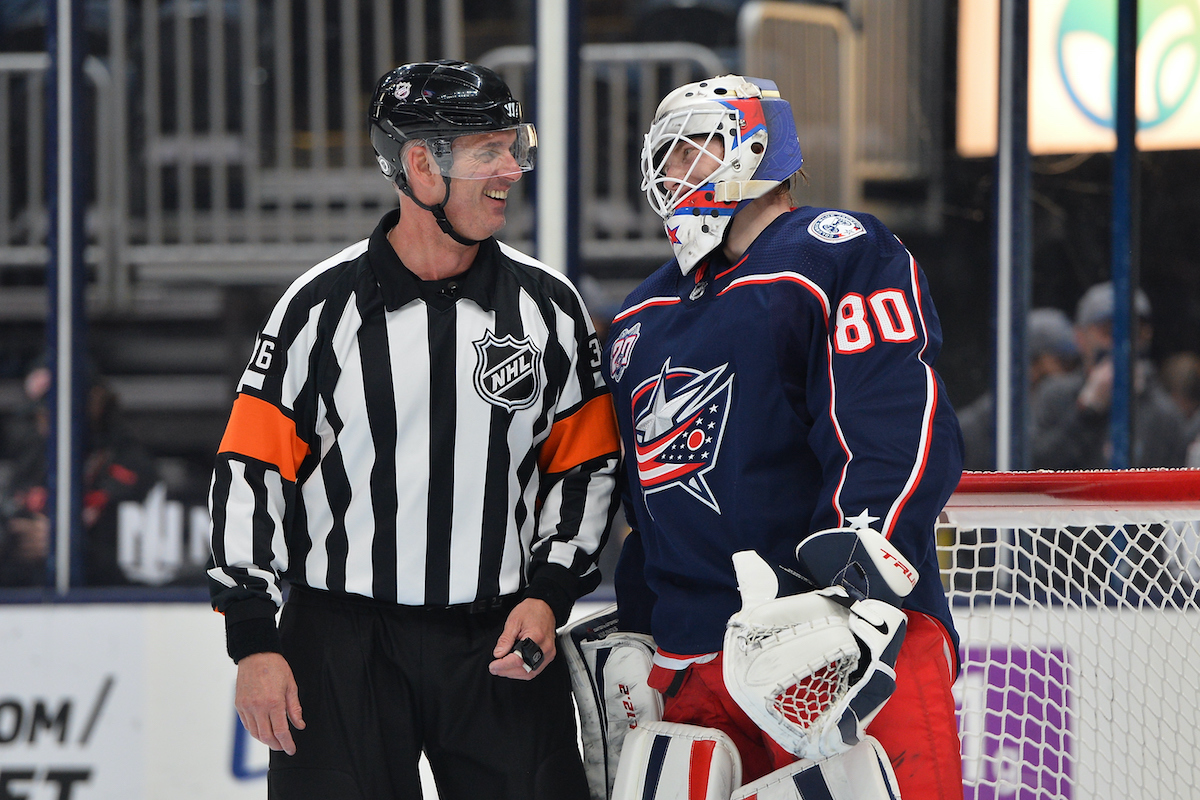 Kivlenieks, a goalie for the Columbus Blue Jackets, died on the evening of July 4, 2021, AP News reports. After an initial report that he died of head trauma, it was clarified that Kivlenieks died of trauma to the chest in a tragic fireworks accident. A mortar tipped over and fired directly at Kivlenieks and a group of friends in a hot tub. He wasn't able to get out of the way in time. Officials have said Kivlenieks' death, which occurred in Michigan, is a tragic accident. 
Hailing from his home country of Latvia, the 24-year-old had played in the NHL since 2017. Kivlenieks signed with the Columbus Blue Jackets in May 2017 and played eight games as the goalie for the team. This past spring, he also represented Latvia in four games in the world hockey championships.
Kivlenieks was a rising star and showed promise in the hockey world. He was a possible No. 2 goaltender for the Blue Jays for the upcoming season.
Other pro athletes have died over the July 4th weekend
Roman Lyashenko was a part of the Dallas Stars and New York Rangers NHL teams. He played for the NHL, the American Hockey League, and represented Russia in the 2003 world hockey championships. Despite playing 15 games with the Rangers, he was still a fourth-line center, so he might've been traded for the 2003-04 season. 
Unfortunately, we'll never know. According to the New York Times, Lyashenko died by suicide on July 5, 2003 while on vacation in Turkey with his family. He was only 24 years old. 
Don Drysdale is another athlete who died during the Independence Day weekend. A Hall of Fame pitcher who received a Cy Young award and broke pitching records, Drysdale retired in 1969, at just the age of 33. He had a torn rotator cuff. When he was inducted into the Hall of Fame in 1984, the Dodgers retired his No. 53 jersey. 
The New York Times reports that he died of a heart attack on July 3, 1993. Unlike the others on this list, Drysdale had already retired. 
Steve McNair was tragically killed on July 4, 2009
One of the most tragic athlete deaths on or around the July 4th holiday involves Steve McNair, who was a Tennessee Titans quarterback. He was drafted by the then-Houston Oilers in 1995. (The team moved to Nashville, and became the Tennessee Titans.) McNair played two seasons with the Baltimore Ravens before returning to Tennessee. Ultimately, he played 13 seasons in the NFL. 
Steve McNair was a talented quarterback who led the Titans deep into the playoffs. The two-time Pro Bowler was a standout player even during his college days when he won the Walter Payton Award in 1994. McNair went on to become the first African-American quarterback to win the NFL MVP award. Tennessee loved him. The Tennessean called him a leader in the community. 
Around 2 am on July 4, 2009, Steve McNair was killed by his mistress in a murder-suicide in Nashville. He had met 20-year-old Sahel Kazemi at a Dave & Buster's where she worked. Soon, the two were spending time together. McNair was married with four kids. 
CBS News released the text messages between McNair and Kazemi, which led to the murder-suicide. It's a series of increasingly desperate texts. Kazemi speaks of being close to a breakdown and needing to see him. Within an hour of him going to see her, they were both dead. 
Some fans drove for hours to attend the vigil. McNair's shocking loss left the Titans and the NFL reeling. Hopefully, future Independence Day holiday weekends will be free from tragedy. 
How to get help: In the U.S., call the National Suicide Prevention Lifeline at 1-800-273-8255. Or text HOME to 741-741 to speak with a trained crisis counselor at the free Crisis Text Line.