Bo Knows: How Bo Bichette Has Already Made History with the Blue Jays
The Toronto Blue Jays promoted Bo Bichette to the major leagues on July 29. It took the 21-year-old infielder only 11 games to break an MLB record. Not a Blue Jays team record or a record among rookies; an MLB record that he now holds over all players since the beginning of the modern era in 1900.
Bo Bichette became the first player in the modern era to hit a double in nine straight games, collecting his record-breaking double in a 12-6 loss against the New York Yankees on Thursday night. What will he do for an encore?
Bo Bichette's career is off to a scorching hot start
Bo Bichette came into the 2019 season as the No. 2 prospect in the Toronto Blue Jays system and the No. 8 prospect league-wide in the Baseball America prospect rankings. He finished up his minor-league career with a .321 batting average across 1,302 at bats and 323 games.
The rookie was actually in the midst of his worst hitting season in the minor leagues this year batting only .275 on Toronto's AAA affiliate, but you'd never know it watching his first 11 starts in the majors. Through his first 11 games, Bichette is batting .408 with seven runs, four home runs, and six RBI in just 49 at bats. He has collected two or more hits in eight of his first 11 games.
More record-breaking could be on the way; the longest hitting streak to start an MLB career currently stand at 17 games.
He's got great hitting in his DNA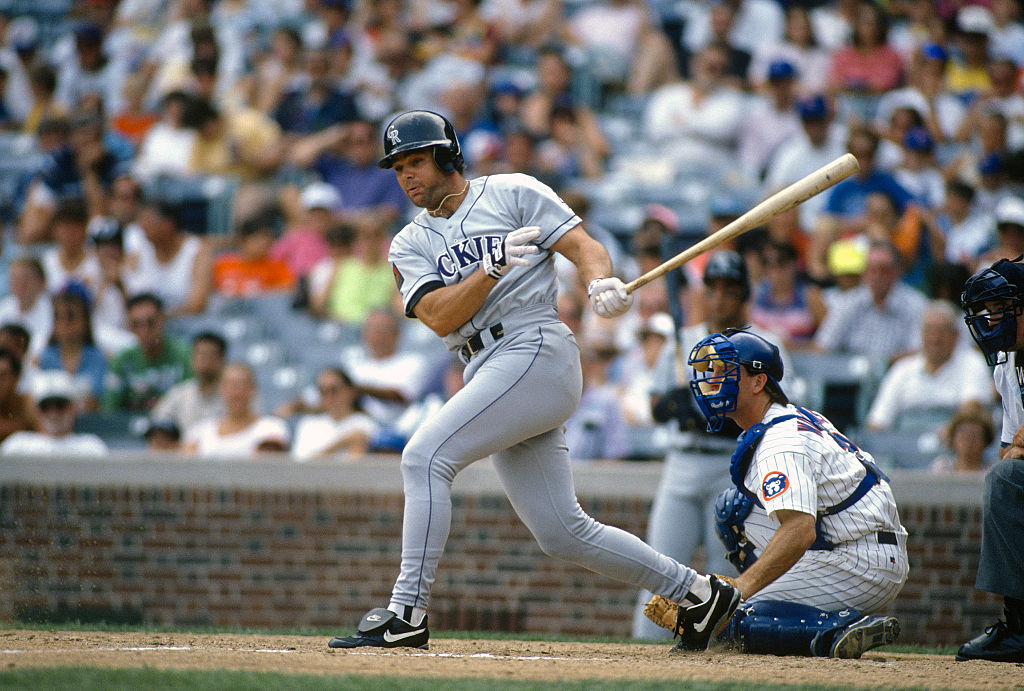 Bo Bichette's father, Dante Bichette, was no slouch in the big leagues. The former outfielder spent the majority of his 14-year career with the Colorado Rockies and finished his career with 934 runs, 274 home runs, 1,141 RBI, and a .299 batting average in 1,704 MLB games.
Dante Bichette made the MLB All-Star Game four times over a five-year stretch from 1994-1998. He finished just shy of the National League Triple Crown in 1995 as he led the NL in home runs (40) and RBI (128) but finished third in batting average (.340) behind Tony Gwynn and Mike Piazza. In the playoffs that year, Bichette went 10-for-17 for a .588 batting average and scored six runs.
The Blue Jays have no shortage of second-generation talent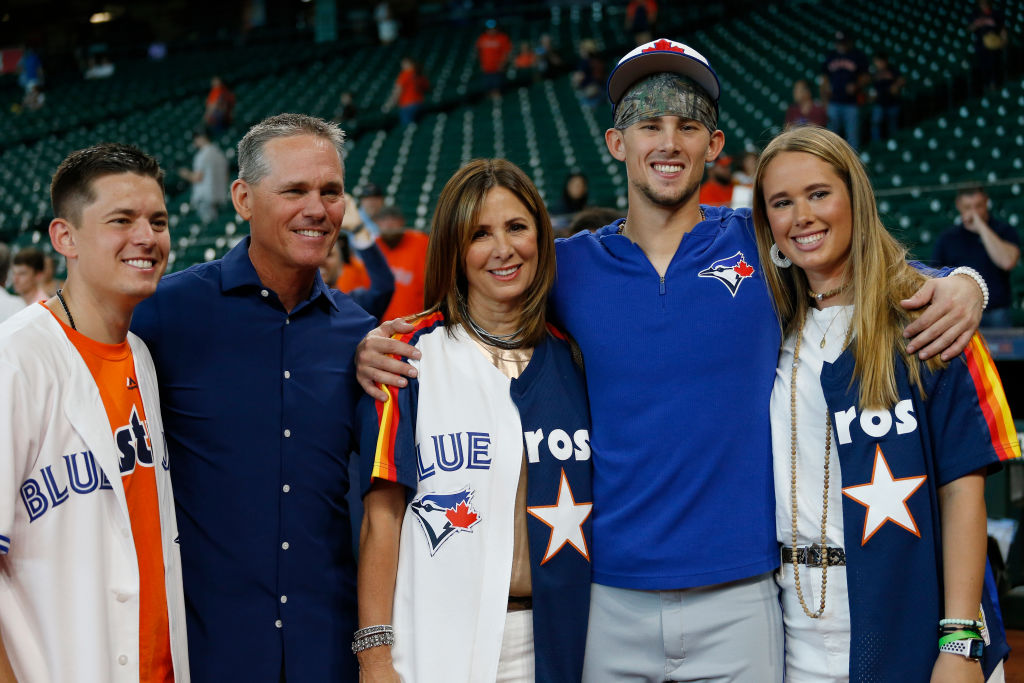 In all four of Dante Bichette's trips to the MLB All-Star Game, he was joined on the National League All-Star Team by Hall-of-Fame second baseman Craig Biggio. Today, the former all-star teammates Dante and Craig can watch their sons, Bo and Cavan, starting in the infield for the Toronto Blue Jays.
And over on the hot corner at third base in that infield is Vladimir Guerrero Jr., son of Hall-of-Fame outfielder Vladimir Guerrero. Cavan Biggio is the oldest of the trio at just 24 years old; Vlad Guerrero Jr. is only 20.
Despite having excellent careers in their era, Craig Biggio, Vladimir Guerrero, and Dante Bichette all retired without ever having won a World Series championship. Their sons will try to give their fathers a championship to celebrate in the coming years as a talented young core that the Blue Jays can build the future of their franchise around.