Bob Probert's Demons Haunted Him Until His Tragic Death
Rightfully, Bob Probert terrified anyone he went up against on the ice during a lengthy NHL career.
A standout left wing for the Detroit Red Wings and Chicago Blackhawks, Probert was among the most dangerous NHL players in his time.
Probert ran into various issues both during and after his playing career. He tragically died a month after he turned 45. This is his story.
Bob Probert was a fearsome NHL enforcer
Bob Probert and Joey Kocur made up the "Bruise Brothers" on the Detroit Red Wings during the late 1980s and early 1990s.
The nickname came from the simple fact that both created plenty of bruises, in addition to other marks and wounds, on their opponents. Probert was fourth on the NHL's all-time list with 3,300 penalty minutes when he stopped playing in 2003.
Probert scored 259 points in 16 NHL seasons, the first nine of which came in Detroit. He made his lone All-Star Game during the 1987-88 season. Probert jumped to Chicago in 1995 and ended his career with the Blackhawks.
Probert enjoyed plenty of fights in his career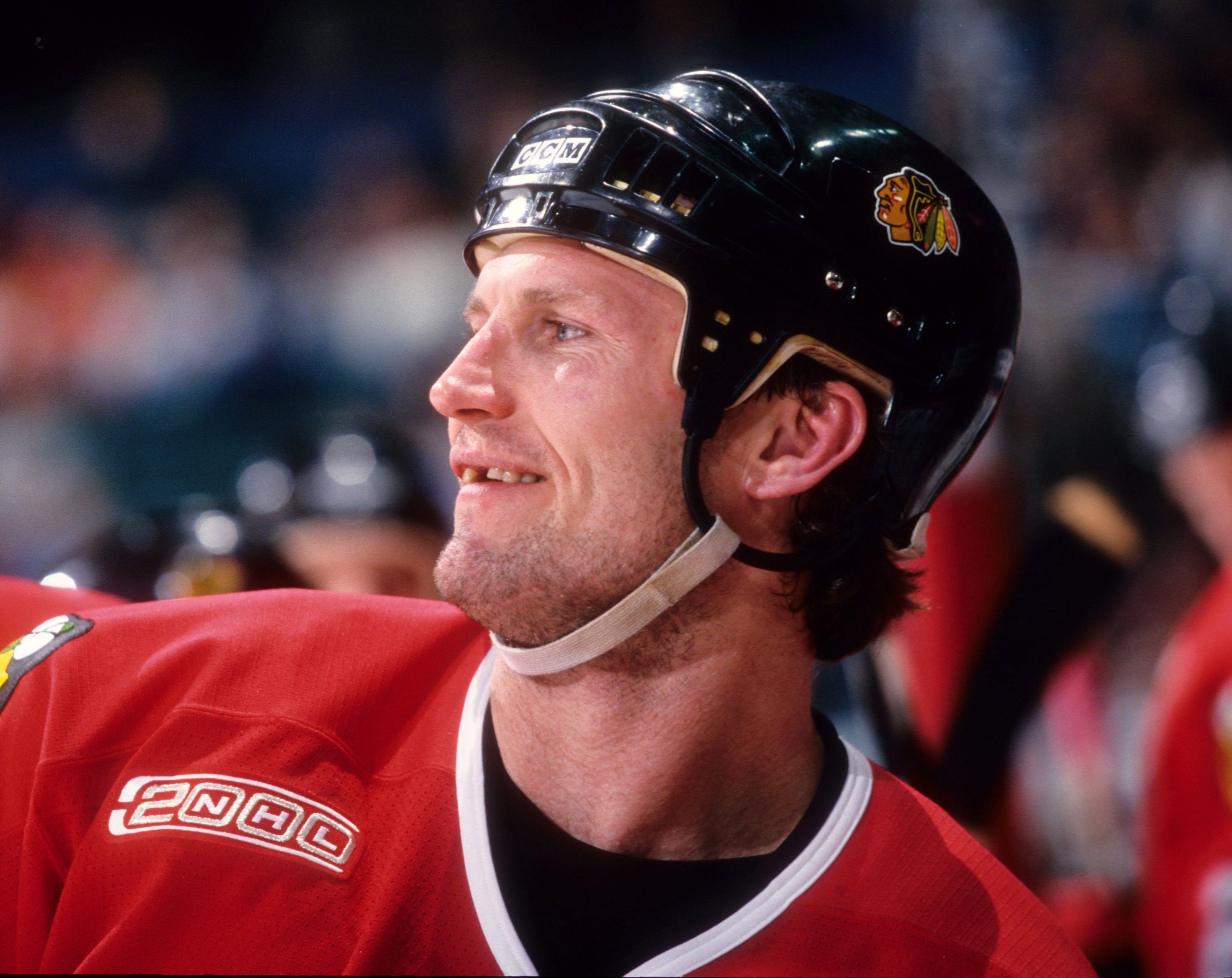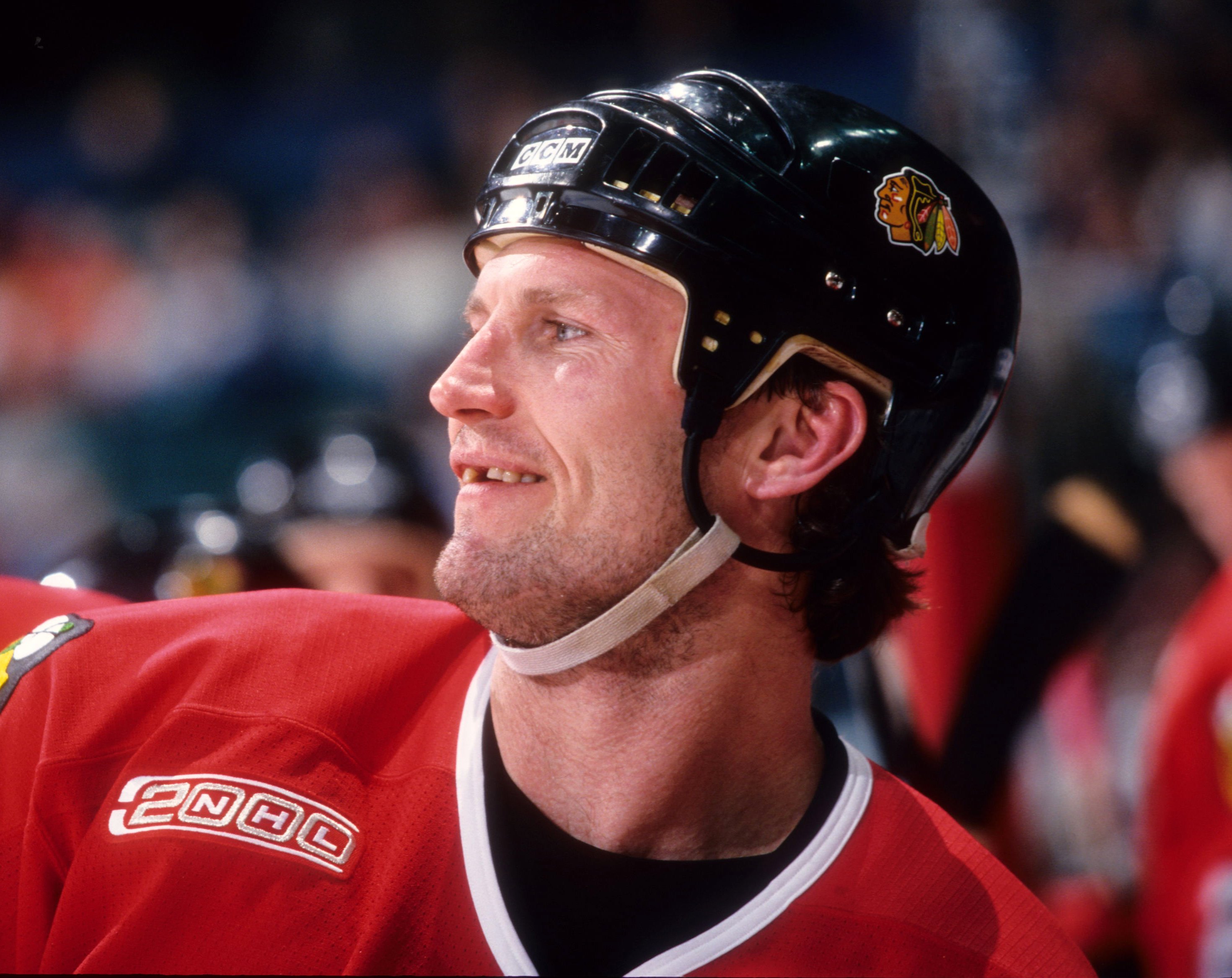 Bob Probert believed his job wasn't just to win games. He served as a fearsome enforcer and bodyguard throughout his career. Lengthy videos of Probert fighting entire NHL teams still exist on YouTube for a good reason.
One of Probert's more notable fights involved him nearly knocking Colorado's Scott Parker unconscious after four punches and 11 seconds.
Probert and Pittsburgh's Marty McSorley found themselves entangled in a fight which went nearly 100 seconds in 1994.
Probert remained a fighter even in his final season. He fought Jody Shelley in each of the three periods in a 2–1 Blackhawks win over the Columbus Blue Jackets during the 2001-02 campaign. It wouldn't be until 2016, 14 years later, that two players accomplished the same feat.
Bob Probert tragically died of a heart attack
Bob Probert had numerous off-field issues after he retired.
He was arrested three times in 14 months from June 2004-August 2005. The second incident involved an arrest for breach of peace, resisting arrest, and assaulting a police officer, according to CBC.
Probert spent time in rehab throughout his life. He was in rehab five times by age 22, according to the Hockey News.
On July 5, 2010, a month after he turned 45, Bob Probert died of a heart attack on Lake St. Clair. Although emergency services rushed him to a hospital in Windsor, Ontario, he was pronounced dead later that day.
Many of Probert's ex-teammates attended his funeral. Steve Yzerman, his longtime Red Wings teammate, eulogized his fallen friend.
Probert's family donated his brain to the Sports Legacy Institute. Researchers found evidence of chronic traumatic encephalopathy, or CTE, in Probert's brain.