Boban Marjanovic Can't Finish a Meal Without This Essential Thing
Boban Marjanovic's effectiveness on the court may dwindle, but his status as an NBA fan-favorite is strong. His 7-foot-4 frame is a source of fascination for many fans. Recently, the center gave a glimpse of what life is like. Marjanovic's eating habits are much more similar to "normal" people than you may think. 
Boban Marjanovic became a fan-favorite the minute he stepped on the court
Boban Marjanovic didn't join the NBA as a novelty. He has some real bonafide on the basketball court. He was the center on the All-EuroLeague First Team in 2015, a three-time Super League MVP in his home country of Serbia, and won championships in Serbia and Lithuania.
Marjanovic earned his way into the best basketball league on the planet. Once he got here, he became a walking meme almost instantly. The center's proportions just didn't make any sense. Marjanovic made the assorted NBA giants look like children. Pictures of him holding things instantly went viral.
Marjanovic leaned into the jokes and created a brand that gave him more fame and money off the court, most famously when he had the pleasure of being brutally murdered by Keanu Reeves (another internet favorite) in the first scene of John Wick: Chapter 3 – Parabellum. 
He's still an NBA player, but Marjanovic tends to ride the pine these days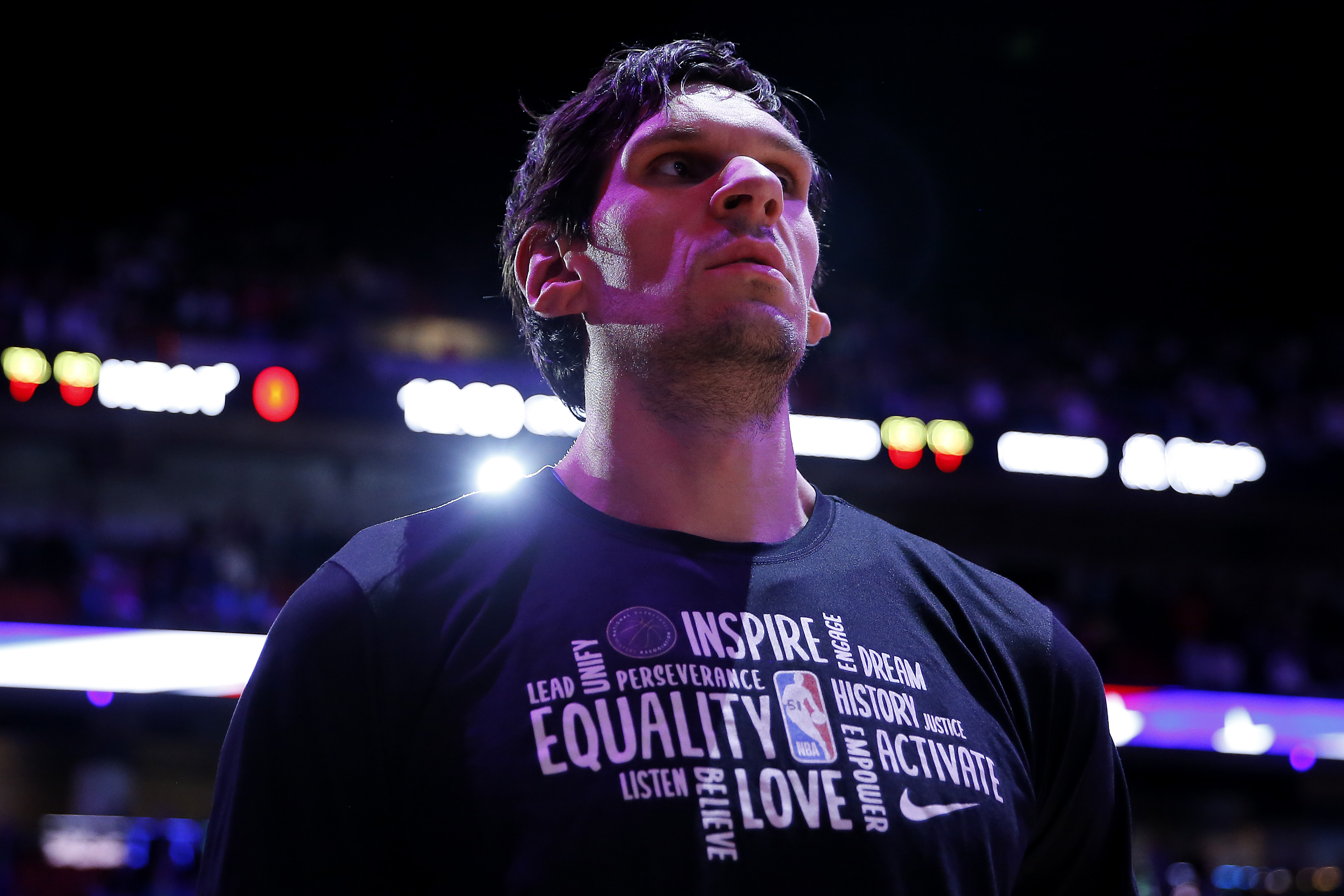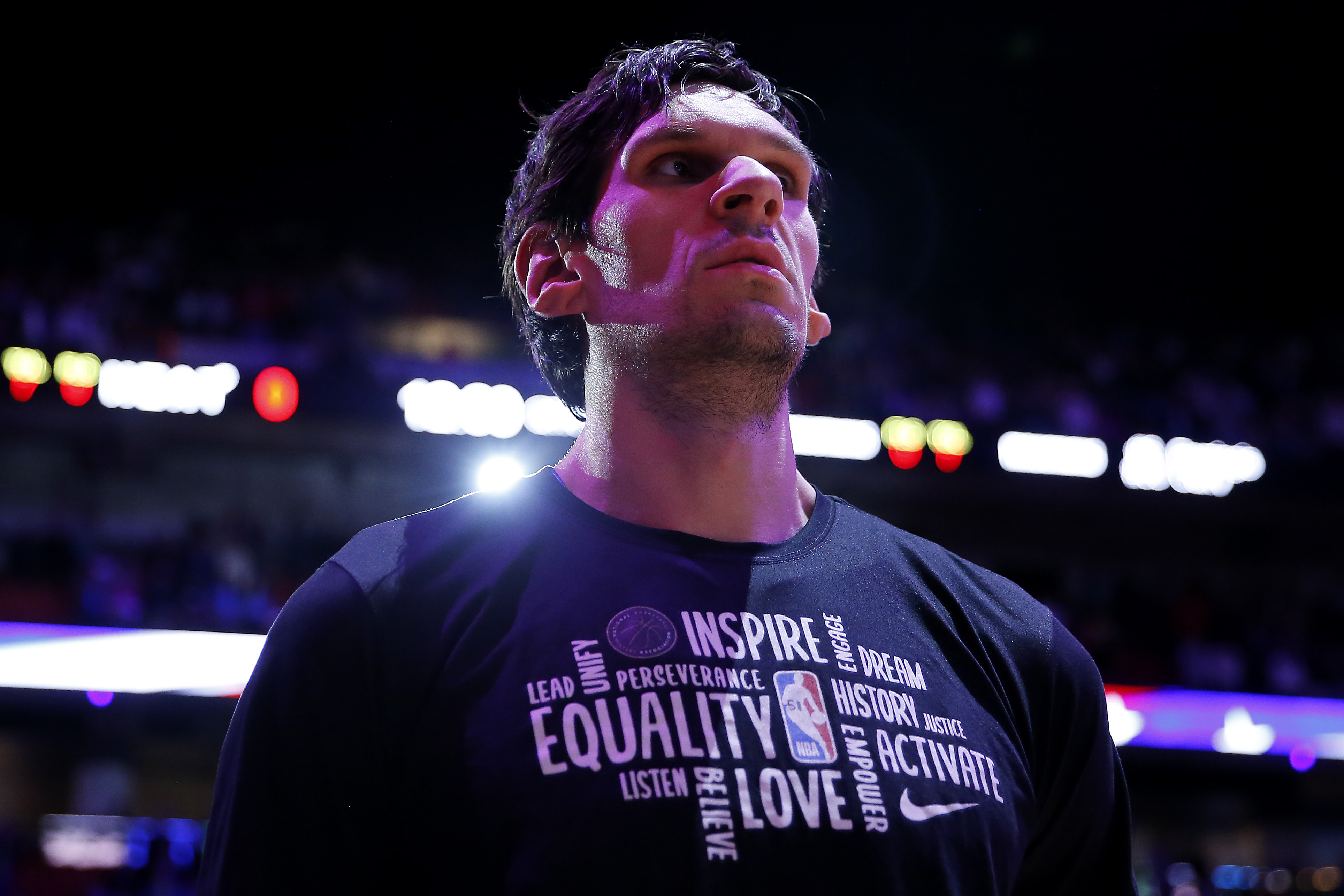 Marjanovic hasn't stuck in the league just because of his popularity. He's an efficient low post scorer, has decent range on his jumper, and provides decent rim protection on account of being a giant. But the modern NBA is only moving away from players like him, and his playing time has suffered as a result. 
The league prioritizes pace and versatility more and more by the year, to the point that the Houston Rockets can play without a center in their rotation and not lose a step. The list of teams that Marjanovic simply can't play against is only getting bigger. His size advantage doesn't mean much if he's not mobile enough to keep up on defense. 
He's in a similar quandary on offense too. Low post scoring isn't valued by much. While Marjanovic can stretch the floor some, he's only taken 16 three-pointers all year. He's barely played since the Dallas Mavericks entered the bubble, and it's not like Luka Doncic has missed him very much. Marjanovic is only 32, but his time as a relevant NBA player is nearly over. 
How does a 7-foot-4, 290-pound athlete fuel his body? 
Despite his lack of playing time, Marjanovic still fascinates people. Most of us can't imagine what it's like to exist in the world as a man of his size. Marjanovic gave GQ the details on how he eats to maintain to stay in basketball shape. It turns out the most important food for him soup:
"Every day I eat some soup. This is part of our culture — our mommies and grammies make it, and at any restaurant in Serbia, you can go in and find some soup. There might be minestrone, butternut squash, chicken noodle soup, tomato soup, mushroom soup, lamb soup. Whatever you can find, you can make a soup with that. I'm a big soup guy. Every meal I want to start with soup. I just finished my soup five minutes ago! It's funny how everybody is surprised by that, but this is how most Serbians eat."
As much as he loves soup, no meal is complete without something sweet:
"I cannot finish a meal if I do not have a good dessert. But when I say good, I mean it has to be really good. And it's usually small stuff — a piece of candy, crepes, some apple cobbler. No cake. I don't like cakes. Everything else I can eat, but not cakes."

"I do like a lot of dark chocolate."
Cake slander aside, we can all agree on the merits of a good dessert, regardless of how big or small you are.