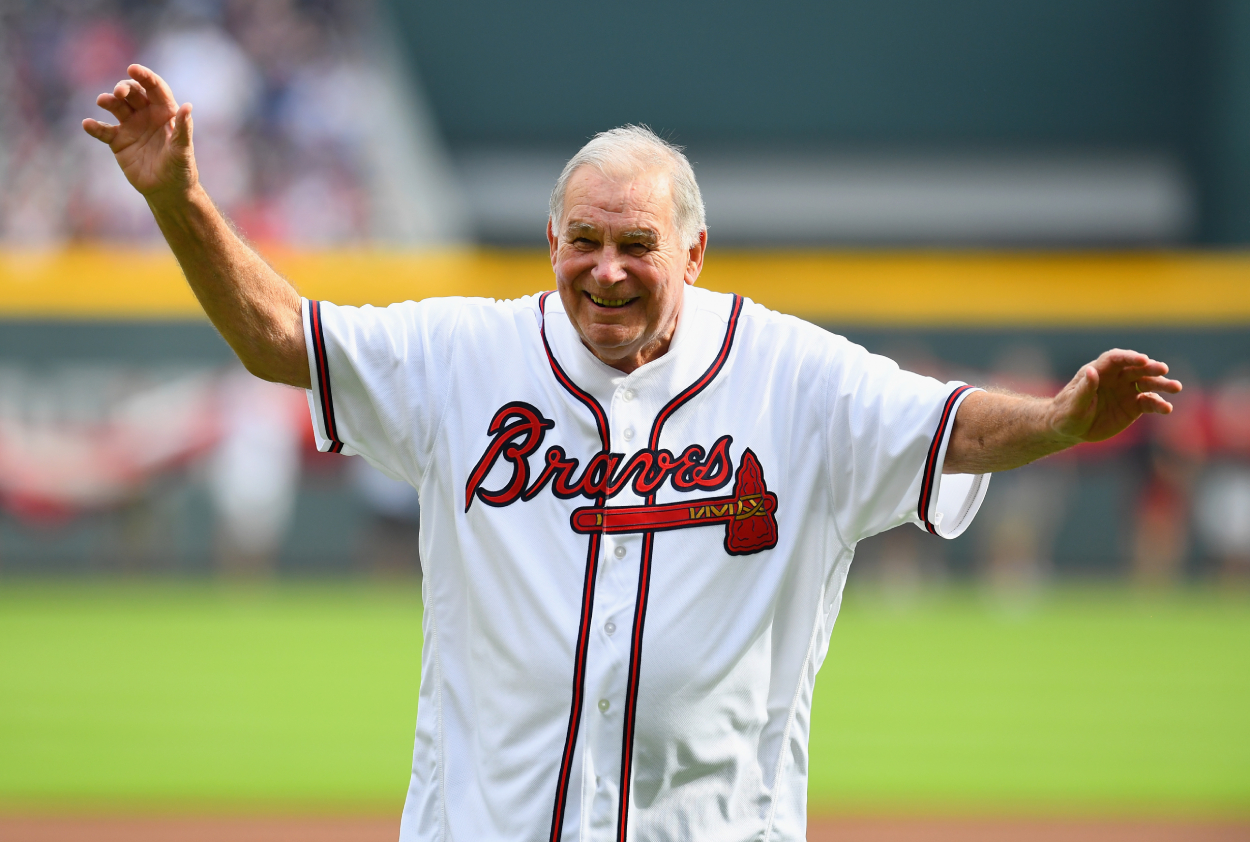 Bobby Cox, Stricken by a Stroke in 2019, 'Happy and Proud' of Atlanta Braves' 2021 World Series Title
Former Atlanta Braves manager Bobby Cox, who suffered a stroke in 2019, was "happy and proud" the Braves won the World Series this year.
Longtime MLB manager Bobby Cox won a World Series title with the Atlanta Braves in 1995. The four-time Manager of the Year led the Braves to 14 straight division titles during his second stint as the leader of the Braves. Cox, 80, suffered a stroke in 2019 but showed his true allegiance to the team after manager Brian Snitker brought the 2021 World Series trophy to Cox. The former manager clearly was "happy and proud," according to Snitker, a longtime friend of Cox's.
Bobby Cox, who racked up more than 2,500 wins as a manager, suffered a stroke in 2019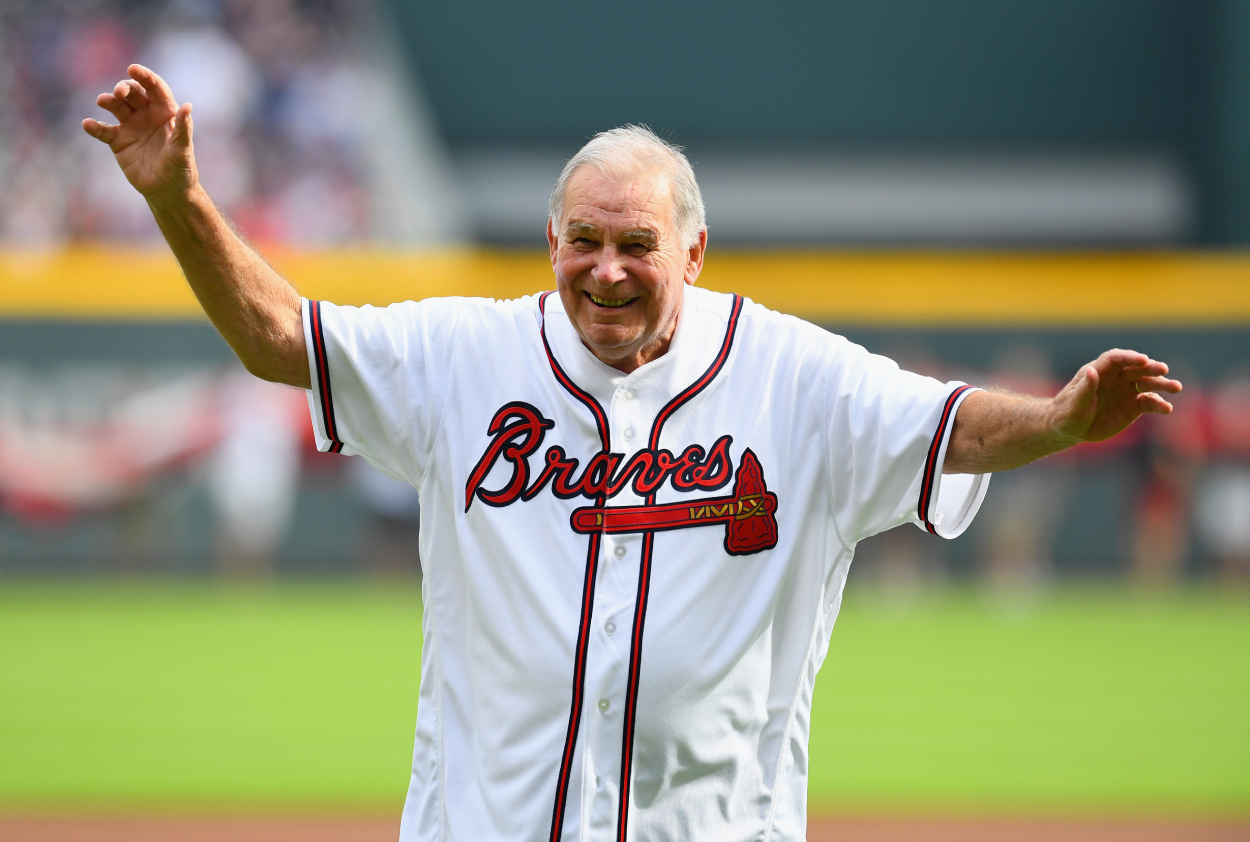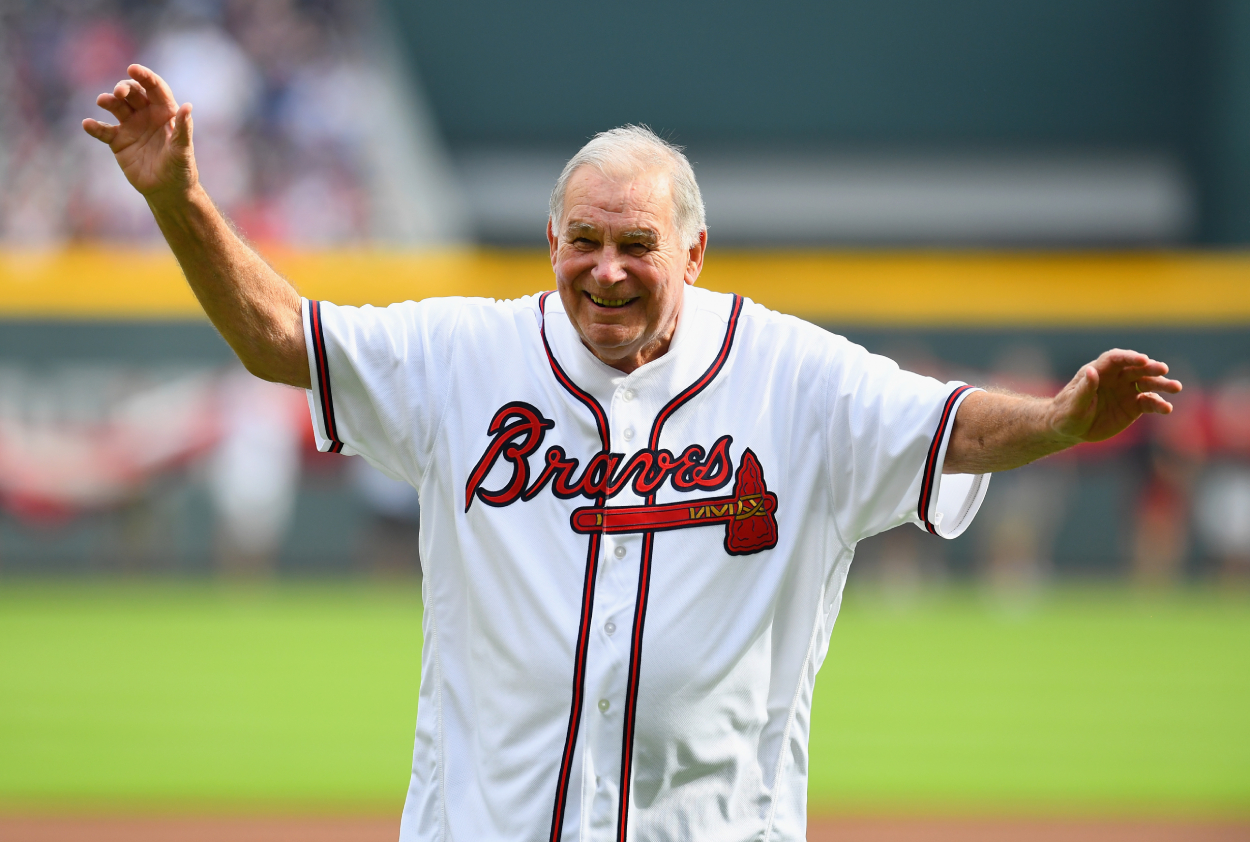 Cox spent 29 years as a manager in Major League Baseball, compiling a record of 2,504-2,001. He won his lone World Series with the Braves in 1995 when Atlanta defeated the Cleveland Indians. Under Cox, the Braves captured five National League pennants and won 14 straight division titles.
According to 11Alive.com, Cox suffered a stroke in 2019.
"For a guy that's as feisty and fiery and as tough as he is, you hate to see him go through something this," said former Braves pitcher Tom Glavine then. "But at the same time, those are the qualities that are probably going to pull him out of it and get him back to normal."
Six months later, Cox was back at the park after having regained his speech and feeling on his right side.
This year, Cox wasn't there when the Braves won their first World Series title since his 1995 team.
Atlanta Braves manager Brian Snitker brought the World Series trophy to Bobby Cox
Since Cox wasn't at the part to watch the Braves celebrate their championship, Snitker brought the trophy to Cox. He gave a little update on his friend and said he was "happy and proud" after the Braves were crowned champs.
"Myself, Alex (Anthopoulos), and John Schuerholz went over and took a picture with him and the trophy," Snitker told The Athletic in early February. "It was pretty cool. He was really excited.
"I wanted to get a picture of the two managers and the two GMs who did this. We took some with Bobby and his grandkids, and he was really excited. He can't really (communicate after having a stroke), but you can tell from his expressions and energy and all that what he's thinking.
"He said, "Congratulations. Great job." He can get stuff like that out. He was just very happy and proud. I went over there quite a bit during the playoffs."
Snitker said he and Cox have always been close.
"Every day at 6:20, he'd bring a cup of coffee to my office and sit at my desk when we were home," he said. "And when I first got this job, I'd call him a lot, trying to piece this thing together. I miss those days because there was never a time when I called when he didn't answer. You need somebody like that."
The Braves and Major League Baseball remain up in the air for now
With MLB currently in a lockout, baseball is on hold. Spring training, set to begin in a couple of weeks, will likely not begin on time, if at all. The Braves have their own issue with first baseman Freddie Freeman, who has spent his whole career in Atlanta but is now a free agent.
The Braves failed to lock him up before the lockout and now teams can't sign players until it's lifted. Snitker said he's had no conversation with Freeman, simply because he can't.
"It's prohibited," he told The Athletic. "You're not supposed to talk to them, and they're not getting ahold of me, either. Normally, I'll get texts from guys, or you'll see guys (at the stadium).
"It's eerie walking down the halls right now because there's nobody there. I think the last time I talked to Freddie was after we got back to Atlanta (from the last World Series game in Houston) — maybe at the parade. It's hard."
For now, everything is up in the air. Snitker said he believes there will be baseball but just doesn't know when things will get going.
"I have no idea," he said. "Just hope we don't lose games. I don't care if we lose spring training games. They'll get it settled. At some point, we're going to play baseball."