Bobby Knight Once Used a Reality TV Show to Fill out His College Basketball Team
During his coaching career, Bobby Knight was, without a doubt, one of the greatest and most controversial college basketball coaches of all-time. He had a ton of success at Indiana and then made Texas Tech a solid basketball program. Knight certainly did not need much outside help when it came to being successful. However, he once used a reality TV show to complete his basketball team at Texas Tech.
Bobby Knight had a legendary career at Indiana
From 1965-66 through 1970-71, Bobby Night was the head coach at Army. However, in 1971-72, Knight began his dominance at Indiana University.
In just his second season in 1972-73, Knight helped lead Indiana to the Final Four. Then, a few seasons later in 1975-76, Knight and the Hoosiers were national champions. Indiana continued to have success after that, and then in 1980-81, they won another national championship. That was before winning the program's third national title under Knight in 1986-87. 
Knight and Indiana went to the Final Four again during the 1991-92 season. They did not reach the Final Four again after that, but the Hoosiers were consistently one of the top programs in the country. Knight and the Hoosiers ultimately made it to 15 straight NCAA Tournaments together from 1985-86 through 1999-2000. 
However, in 2000, Indiana fired Knight. It was due to his "unacceptable pattern of behavior," which included verbally abusing a female university official, according to Sports Illustrated. 
Knight continued to have success at Texas Tech
Beginning in the 2001-02 season, Knight started the last stretch of his coaching career at Texas Tech. After going 9-19 in the season before hiring Knight, Texas Tech went 23-9 in 2001-02 and reached the NCAA Tournament. 
Knight ultimately led Texas Tech to four NCAA Tournaments in seven seasons. The Red Raiders even went to the Sweet 16 in 2004-05. 
However, in the middle of the 2007-08 season, Knight resigned and handed the team over to his son, according to ESPN. 
Knight had a career record of 902-371, according to NCAA.com. He led his teams to five Final Fours and three national championships, according to Sports Reference. 
Using a reality TV show to fill out his team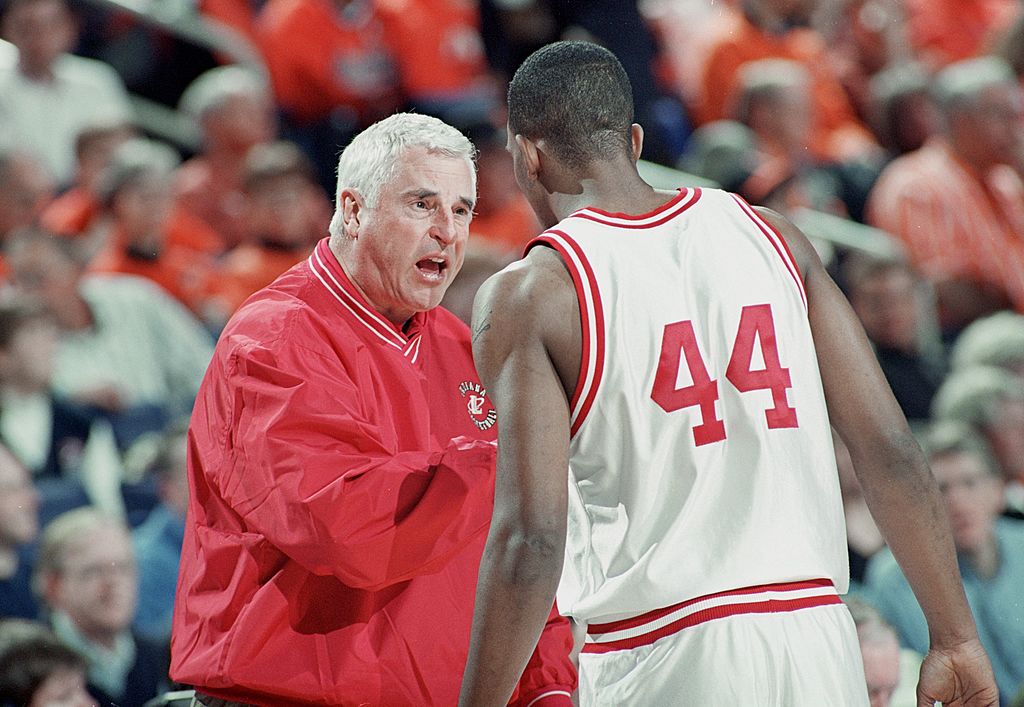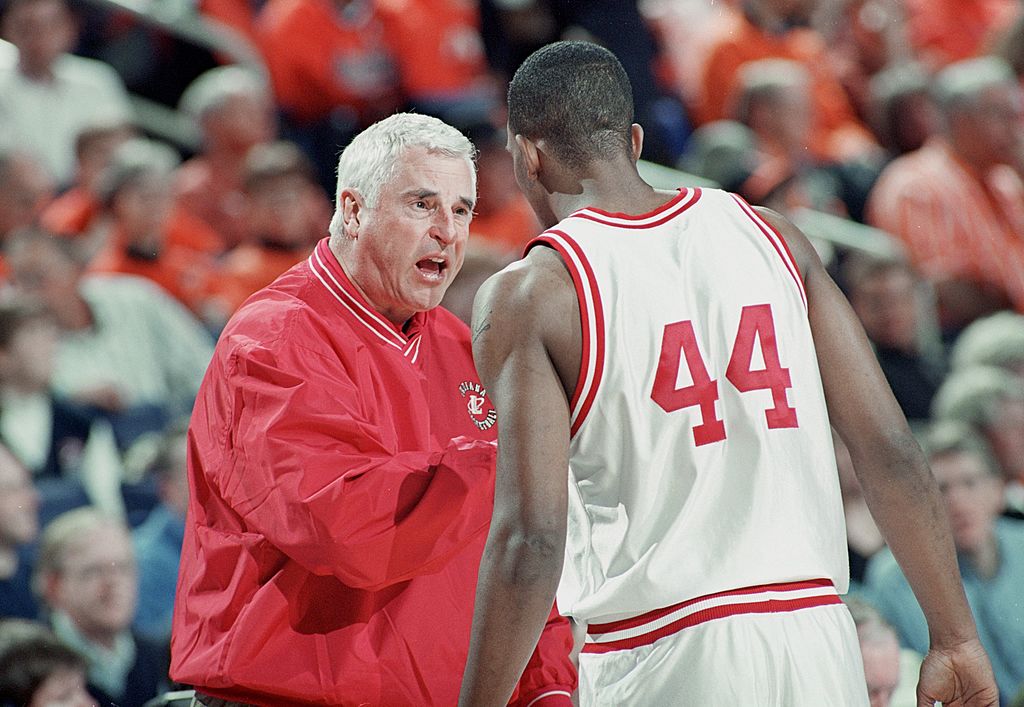 Before Knight's 2006-07 season at Texas Tech, he was a part of a reality TV show on ESPN titled Knight School. 
In the show, a group of kids attempted to make Knight's Texas Tech team as a walk-on. This was seen as a massive challenge for these kids, as Knight was known as a tough coach with a bad temper. However, one player ended up lasting and earning a spot on Knight's team. His name was Tyler Hoffmeister, according to The Baltimore Sun. In fact, he did not just play on Texas Tech for the 2006-07 season; he was on the team the next season as well.
ESPN apparently did not think Texas Tech would really keep Hoffmeister, though. 
"I think it's great too because it kind of sticks it to ESPN a little bit," Pat Knight said after Hoffmeister scored during a game in the 2007-08 season, according to The Baltimore Sun. "They did not think we were going to keep Tyler, and then especially didn't think we'd keep him for a second year."
Hoffmeister did not play that much. I mean, he was a walk-on, and not many walk-ons get too much playing time. He played in four games in 2006-07 and scored two total points, according to Sports Reference. Hoffmeister then played in seven games in 2007-08 and scored six total points. 
It is unclear how well Knight School actually did on ESPN, but it has 8.1 stars out of 10 on IMDb. It would certainly be interesting to see something like it again, maybe this time with someone like Mike Krzyzewski, Roy Williams, or John Calipari. The show was definitely an innovative idea by both ESPN and one of the greatest, yet controversial, coaches of all-time in Bobby Knight.
Stats courtesy of Sports Reference