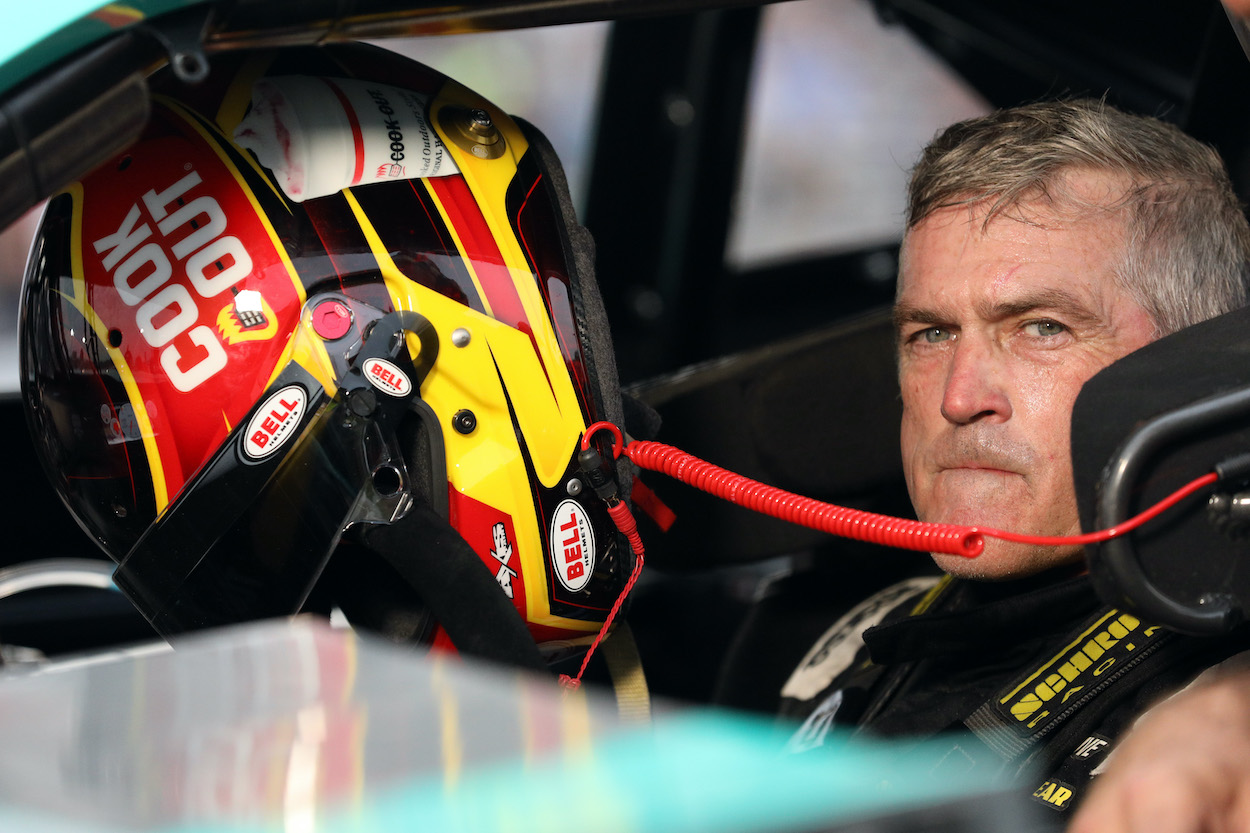 Frustrated Bobby Labonte Calls Out Bubba Wallace for Ignoring Him Since His Historic Victory: 'I'm a Little Bit Ticked Off'
Bobby Labonte congratulated Bubba Wallace on NASCAR Race Hub before calling him out for ignoring him.
Bobby Labonte is a Cup Series champion and a NASCAR Hall of Famer. His name is a part of stock car racing history. On Monday, he watched another chapter of history get written when Bubba Wallace captured his first win at Talladega. Two days later, on NASCAR Race Hub, Labonte talked about the monumental moment and its impact on the sport. He also interestingly called out Wallace for something the driver has failed to do since his historic win.
Bobby Labonte and Clint Bowyer talk about Bubba Wallace getting his first Cup Series win
Bobby Labonte joined Clint Bowyer as a guest on the latest episode of NASCAR Race Hub. Not surprisingly, Bubba Wallace's history-making win at Talladega was the main topic of conversation. Both former drivers talked about the moment and what Wallace's victory meant with show host Kaitlyn Vincie. 
"Obviously, a historical win, but man, your first win, Bobby," Bowyer said. "I remember mine like it was yesterday. Family standing there. My mind took me back to the people that helped me get there, that opened the doors up for that opportunity. And then to be standing there with your boys that got you that victory, that built you that racecar. Freddie Kraft and all the guys that called that race and made that possible for him. Those are all the things that went through my mind."
Labonte said the victory elevates Wallace to another level. 
"He can always say now, 'I'm a winner of a Cup race,'" Labonte said. "Really exciting. I think it was a great day not just for NASCAR, but for all sports. To have Bubba Wallace win, I think that's great."
Bobby Labonte calls out Bubba Wallace for not responding to him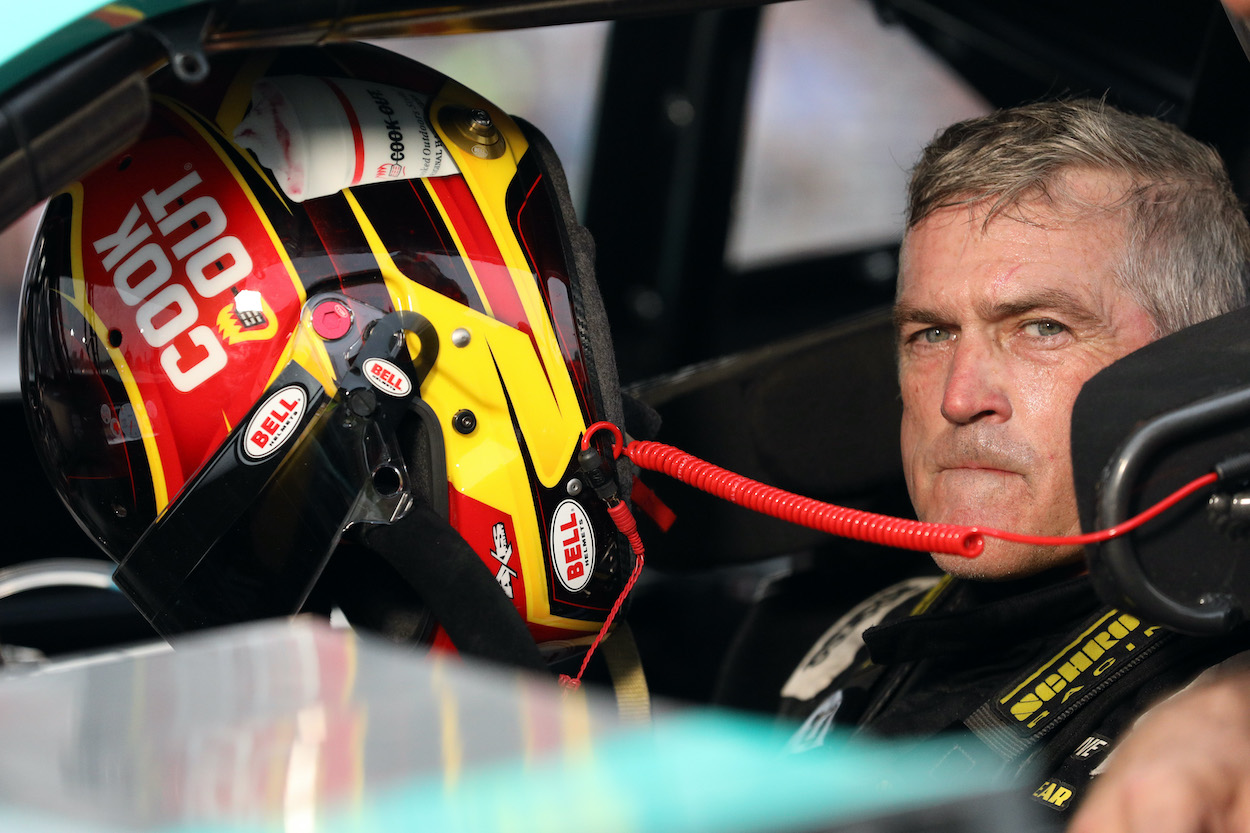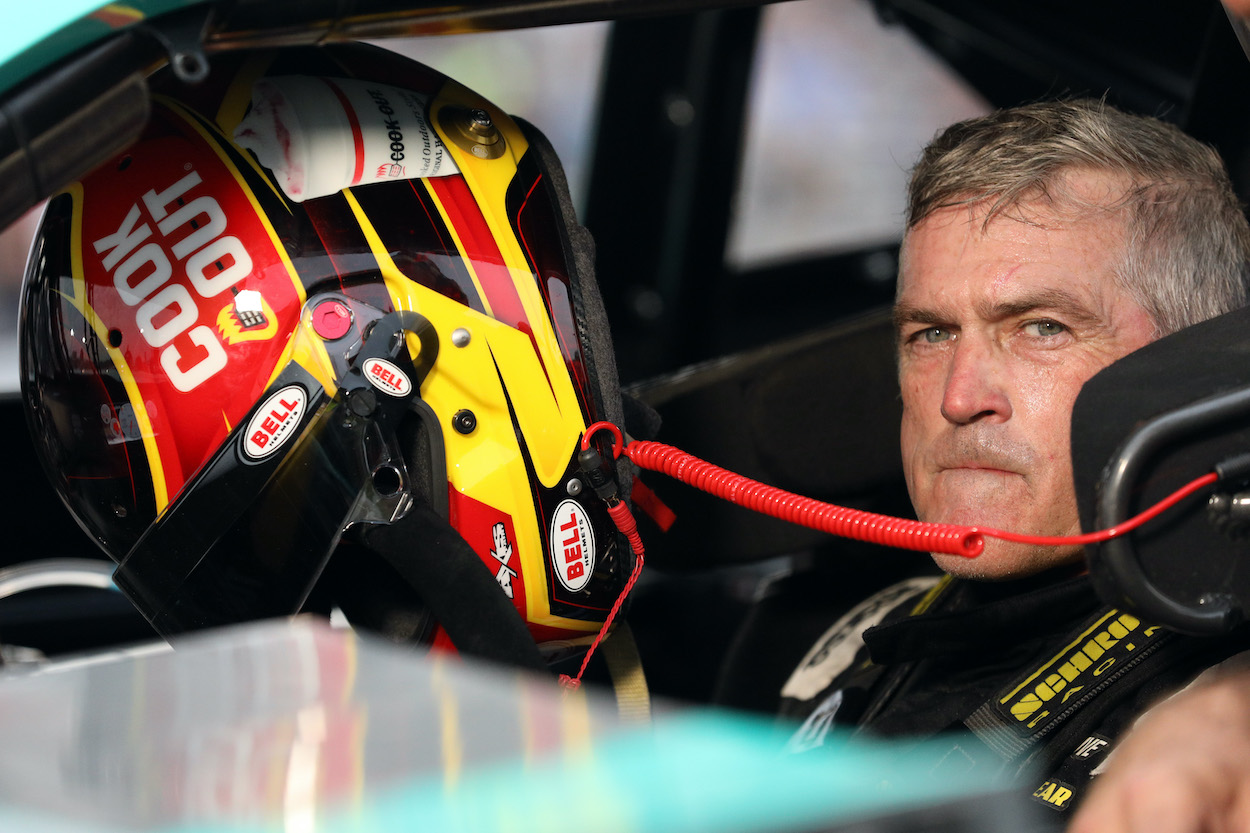 Interestingly, moments after talking about how happy he was for Wallace, Labonte brought up a personal matter with the driver that evoked some not-so-happy feelings.
"I'm a little bit ticked off; he has not replied back to my text yet," Labonte admitted.  
"Hasn't replied to the Hall of Famer?" Vincie asked. 
"Man, you ain't TMZ, CNN. We're talking big things. But little old Bobby?" Bowyer chimed in. "You are a champion. Hey, if you called me, I'd call you back. Bubba, call the man back."
"Bubba, if you are watching, please return Bobby's text. He is upset about this," Vincie said, echoing Bowyer's plea.
Labonte and Michael Waltrip predicted Wallace would win back in 2020
While Labonte waits for Wallace's response, he can always say he believed in Wallace finding success before he ever drove for 23XI Racing.
A year ago on the same show, Labonte and Michael Waltrip were guests with Vincie. During that episode, both sang the praises of the newly formed team and shared how they thought Wallace would win in the Cup Series.
"This is a huge opportunity for Bubba," Labonte said. "He's been at Richard Petty Motorsports, a great race team. He's been surrounded by a lot of good people, but this is an opportunity. I remember when Joe Gibbs called me and said, 'Hey, you want to drive my car?' I knew it was a performance enhancement for me. It was like, 'OK, that's the next step for me.' So I think with the chemistry that he has around him, this opportunity, you know, he's won six Truck races. He's only run 105 Cup races, but yet he is a winner. We're going to look forward to seeing that next year if he can do that."
Wallace has now done that. He is a Cup winner. And there's no question that he's been bombarded with congratulatory messages. The one lingering question is — will he respond to Labonte's message?  
Like Sportscasting on Facebook. Follow us on Twitter @sportscasting19.