Bobby Mitchell Was Arguably the Greatest Player in the NFL During Two Seasons
Hall of Fame wide receiver and halfback Bobby Mitchell died on Sunday, the Pro Football Hall of Fame said according to NBC News. Mitchell was known for his speed and for becoming the Washington Redskins' first-ever black player. He ultimately had a great career for the Cleveland Browns and the Redskins. However, there were two seasons in particular that he might have been the best player in the entire NFL.
Bobby Mitchell made a name for himself with the Cleveland Browns
Bobby Mitchell was a steal in the 1958 NFL draft. The Cleveland Browns ultimately selected him in the seventh round of the draft and with the 84th overall pick. He quickly proved to the league that someone should have selected him sooner.
In his second season, Mitchell ran for 743 yards and five touchdowns, according to Pro Football Reference. He ultimately picked up 1,094 total rushing and receiving yards that season and nine rushing and receiving touchdowns. Then in his third season in 1960, Mitchell earned his first Pro Bowl selection. He picked up 1,118 rushing and receiving yards that year and scored 11 total rushing and receiving touchdowns.
Mitchell then had another good year with the Browns in 1961 but was really unstoppable with the Redskins the next season.
Becoming an NFL great with the Redskins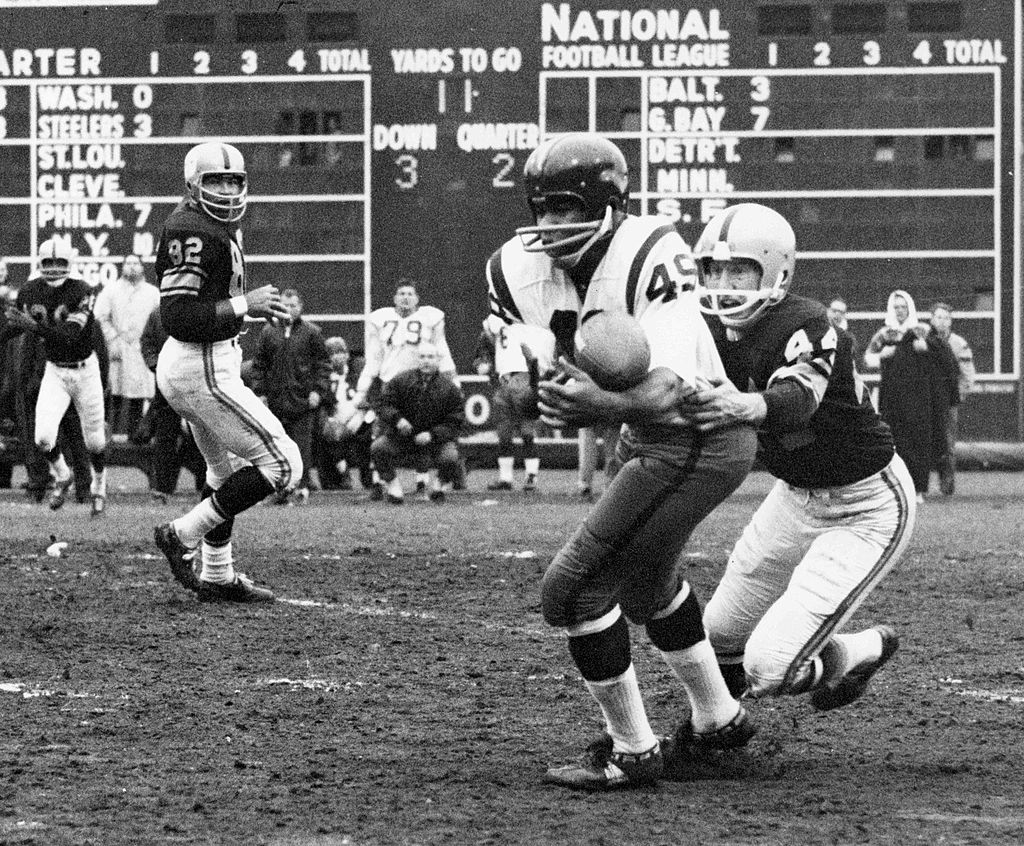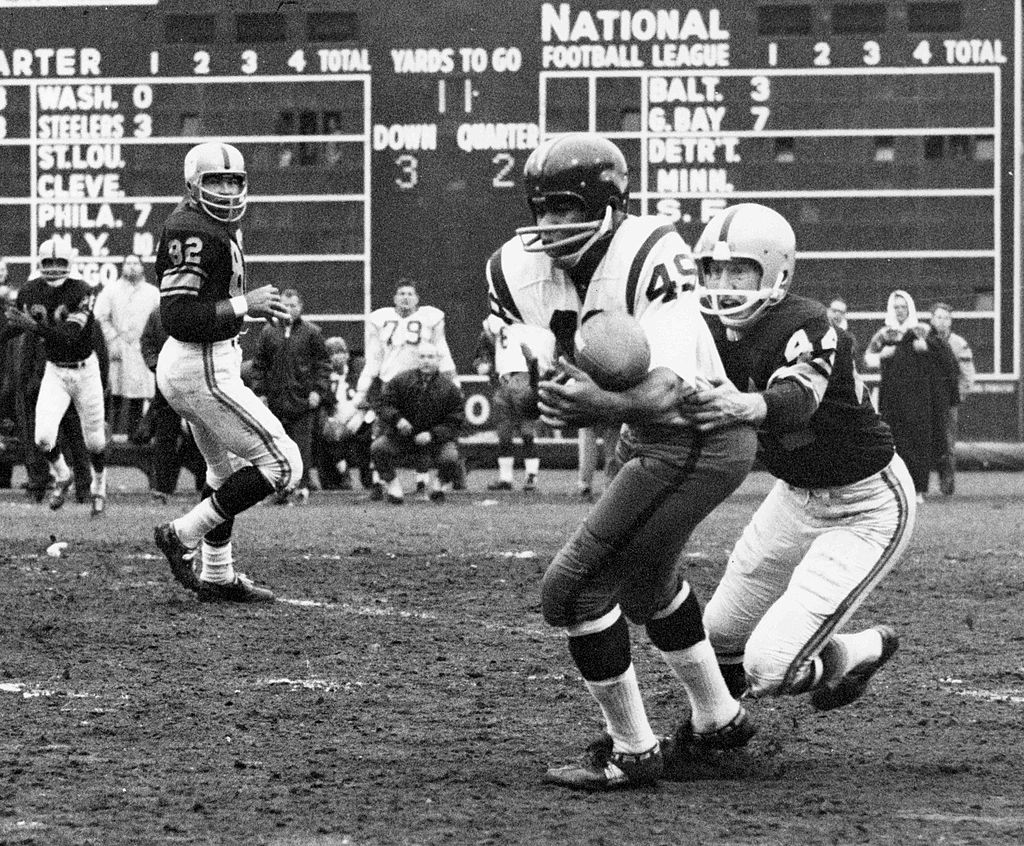 Mitchell was the Washington Redskins' first-ever black player in 1962 and no NFL team could figure out how to stop him that season. Mitchell led the league with 72 receptions and 1,384 receiving yards in 1962. He also caught 11 touchdown passes. Mitchell ultimately earned his second Pro Bowl selection that season and was also a first-team All-Pro.
Then, again, in 1963 Mitchell could still not be stopped. For the second straight season, Mitchell led the league in receiving yards with a career-high 1,436. He was also second in total receptions with 69 to go with seven touchdown catches. Mitchell earned another Pro Bowl selection that season too.
Mitchell was then again pretty good statistically the next few years as he still had 800 or more receiving yards the next four seasons. He also earned his fourth Pro Bowl selection in 1964 as he led the league with 10 touchdown catches that year. Mitchell's last season was in 1968 with the Redskins.
Mitchell was a part of the Pro Football Hall of Fame Class of 1983. He ultimately had 10,689 total rushing and receiving yards in his career to go with 83 rushing and receiving touchdowns.
Mitchell passed away at 84 years old
Mitchell passed away on Sunday afternoon and the reason he died is unclear, according to FOX News.
Redskins owner Dan Snyder had nothing but praise for Mitchell.
"I was extremely saddened to hear the news about the passing of the great Bobby Mitchell. Bobby was a Hall of Fame player and executive and represented the Washington Redskins organization with integrity for over 50 years," Snyder said in a statement, according to ESPN. "His passion for the game of football was unmatched by anyone I have ever met. Not only was he one of the most influential individuals in franchise history, but he was also one of the greatest men I have ever known. He was a true class act and will be sorely missed. Our thoughts and prayers are with his wife Gwen and the entire Mitchell family during this time."

Dan Snyder
Mitchell was a pioneer in the game of football and was one of the most talented players to ever play. He was also arguably one of the greatest players in the entire game with the Washington Redskins in 1962 and 1963. His contribution to the game of football should never go unnoticed.