Bobby Stewart Is the Man Who Really Made Mike Tyson's Career Possible
Natural ability means nothing if there isn't someone present that's capable of harnessing and shaping it into something special. The difference between being a wild animal seething raw aggression and the youngest heavyweight champion in boxing history comes down to training. For the legendary Mike Tyson, that driving force was his relationship with his first trainer, Bobby Stewart. 
Bobby Stewart's career
Long before Stewart met the young Tyson, he was a rising name in the boxing world himself. Stewart, who fought as a light heavyweight, was active between 1974 and 1977. According to BoxRec, his professional record when he retired was 13 wins and three losses.
"Irish" Bobby Stewart as he was called had two moments of fame during his brief career. In 1974, he won the national Golden Gloves tournament, essentially launching his professional boxing career. 
Soon after, in October of 1974, Stewart fought and won against Ken Jones during one of the undercard bouts at the infamous Rumble in the Jungle, which featured George Foreman versus Muhammad Ali. 
Although his career was short, Stewart proved to be a solid fighter throughout. This was his first introduction to the legendary Cus D'Amato who served as his trainer and manager. D'Amato would later help Stewart mold a young Tyson into the dominant fighter that he became. 
Giving back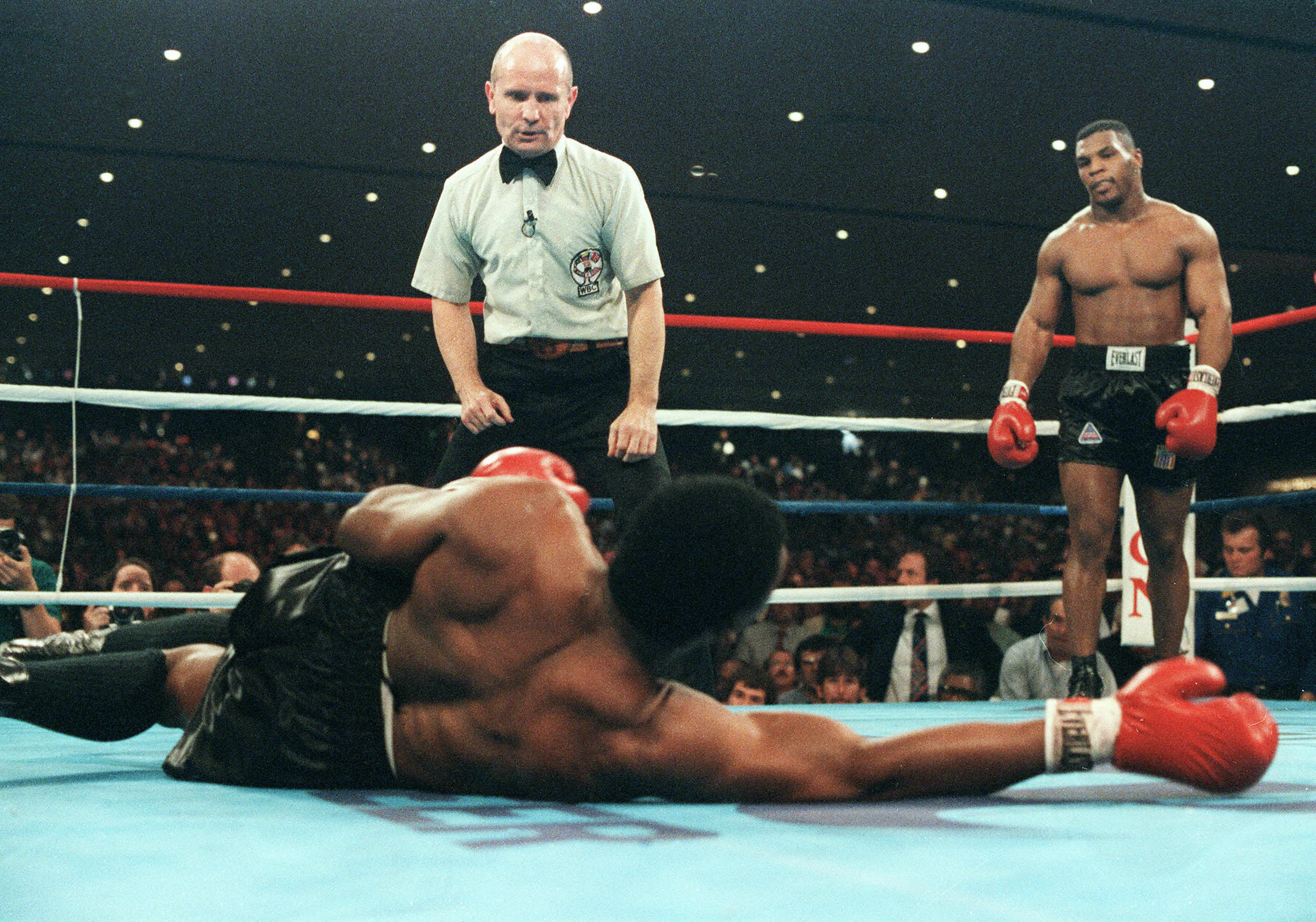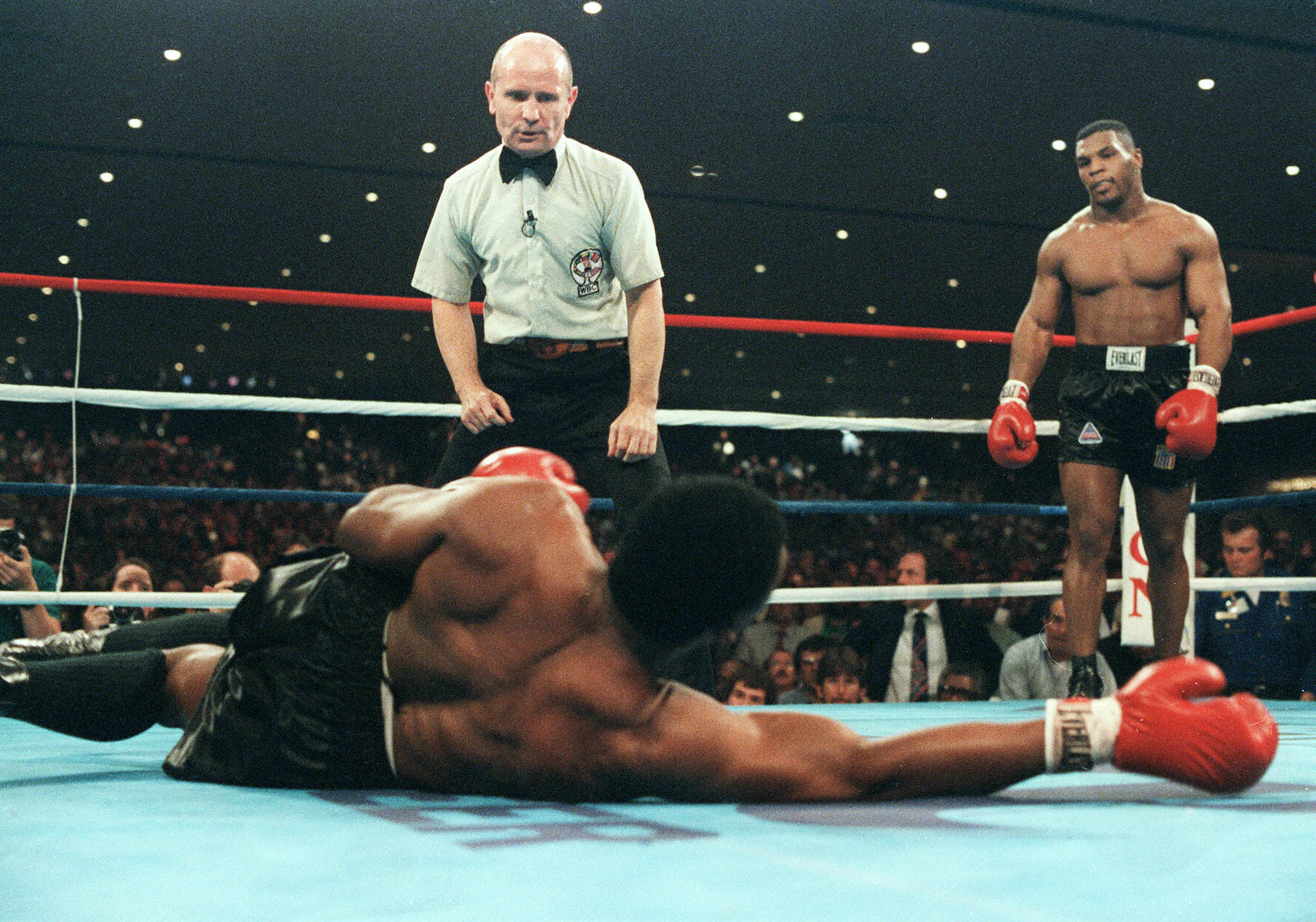 After retiring from boxing in 1977, Stewart sought a job where he could give back to the community. He became a counselor at the Tryon juvenile detention center in Perth, NY.
Stewart hoped that he could take the lessons he'd learned during his short-lived boxing career and teach them to at-risk kids, demonstrating the benefits of hard work and dedication. It was here that he first met Tyson. 
Tyson didn't have the best life growing up. His mother, the sole parent in his life, died when he was 16. His sister died soon after. From the time he was 13, Tyson ran the streets, and was involved in more than 38 petty crimes, most involving fighting or larceny, by his 16th birthday (per Bleacher Report).
Between the dangerous environment in which he grew up, and the personal tragedy that marred his childhood, he soon found himself in a juvenile facility. 
Fortunately, it also landed him in the direct purview of Stewart who agreed to coach the young but undisciplined fighter. In Tyson, he found a natural warrior. The young man was astonishingly strong for his size and age and had natural agility. Stewart instilled in him the fundamentals, as well as awakening Tyson's hallmark laser focus while training. 
After a few brief months training together, Stewart realized Tyson's potential and advocated on his behalf.
Mike Tyson was saved from a darker path
We all know what happened to Iron Mike after training with D'Amato. He went on to realign the sport, becoming a truly terrifying opponent in the ring.
You have to wonder though, if it weren't for Stewart, would he have ever brought the proper discipline to his talent, or would his violent nature have taken him down a darker road? His chance encounter with the former boxer gave him the tools and dedication necessary to succeed, and it kept Tyson's darker nature at bay for a few more years.
In the early years of his career, Tyson was driven, powerful, and dominant. The rudimentary lessons that Stewart taught him during his stay at the juvenile detention center stuck with the young fighter well into his career.
In 1985, after Tyson's trainer, mentor, and legal guardian D'Amato passed away, Iron Mike would lapse back into his early, wicked ways to some extent, but despite his mid-career controversies, Tyson has gone on to become a legendary fighter thanks to Stewart's teachings.