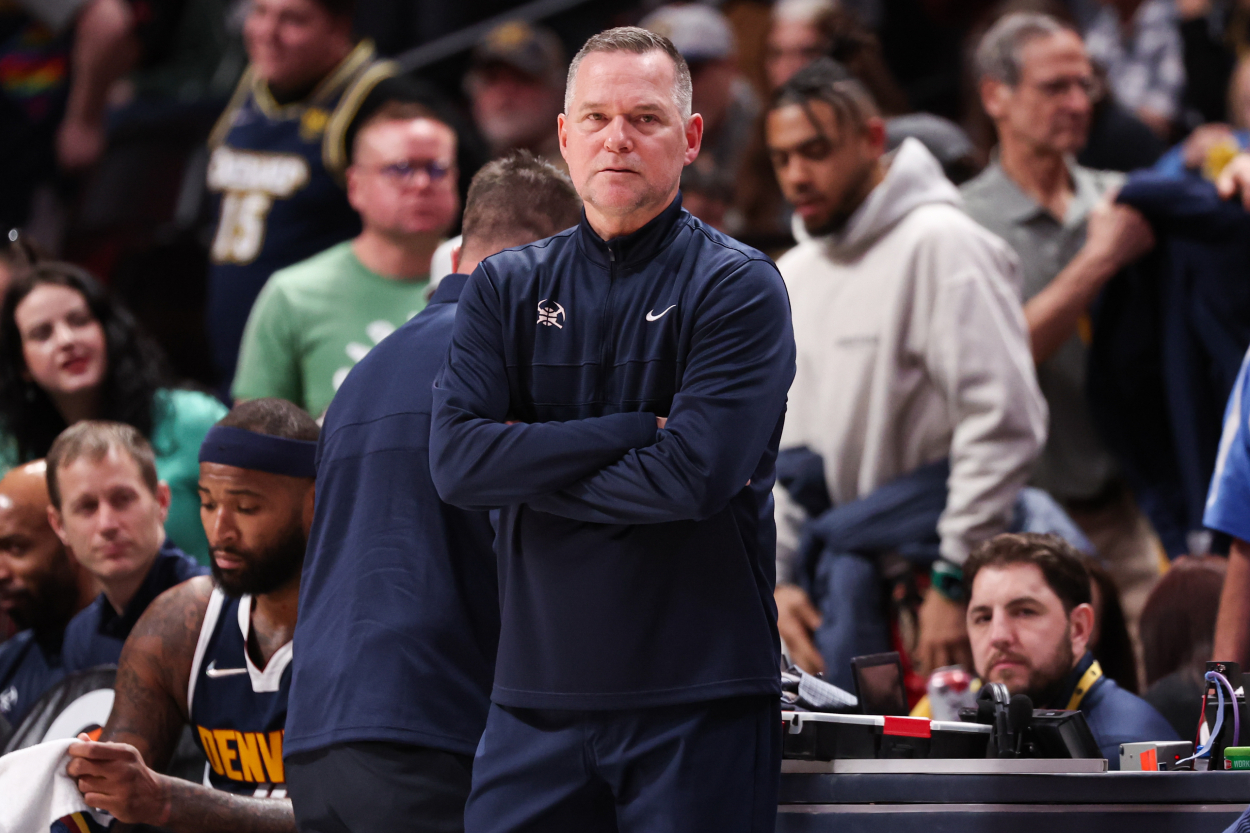 Boston Celtics First-Half Beatdown Forces Nuggets Coach Michael Malone to Make Drastic Change
The Boston Celtics continued their hot streak with a win in Denver on Sunday.
The Boston Celtics have become a team to be reckoned with. After an ugly and frustrating start to the season, Boston has become a team nobody wants to play. Just ask the Denver Nuggets.
The Celtics made a mockery of the first half of Sunday's game in Denver. That forced a frustrated Nuggets coach Michael Malone to make a drastic halftime move.
Frustrating season start in the rearview mirror for the Boston Celtics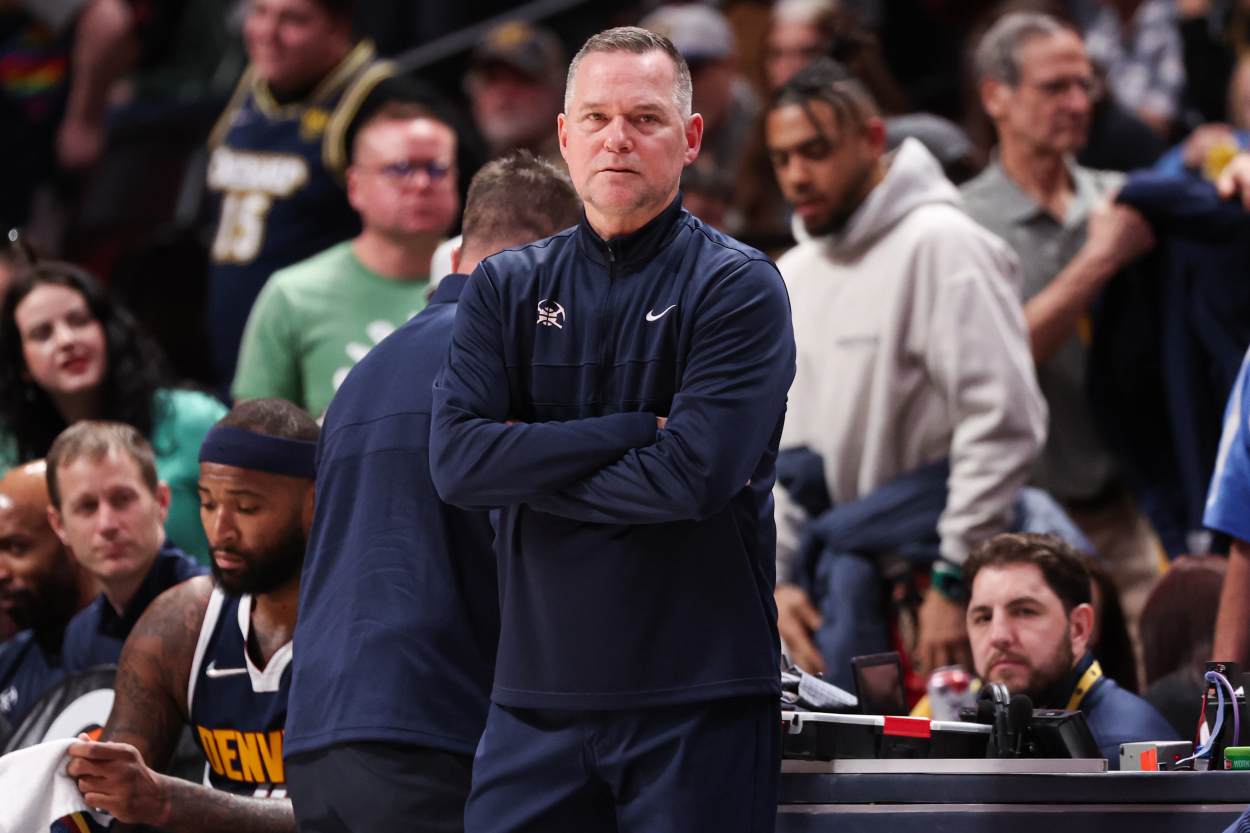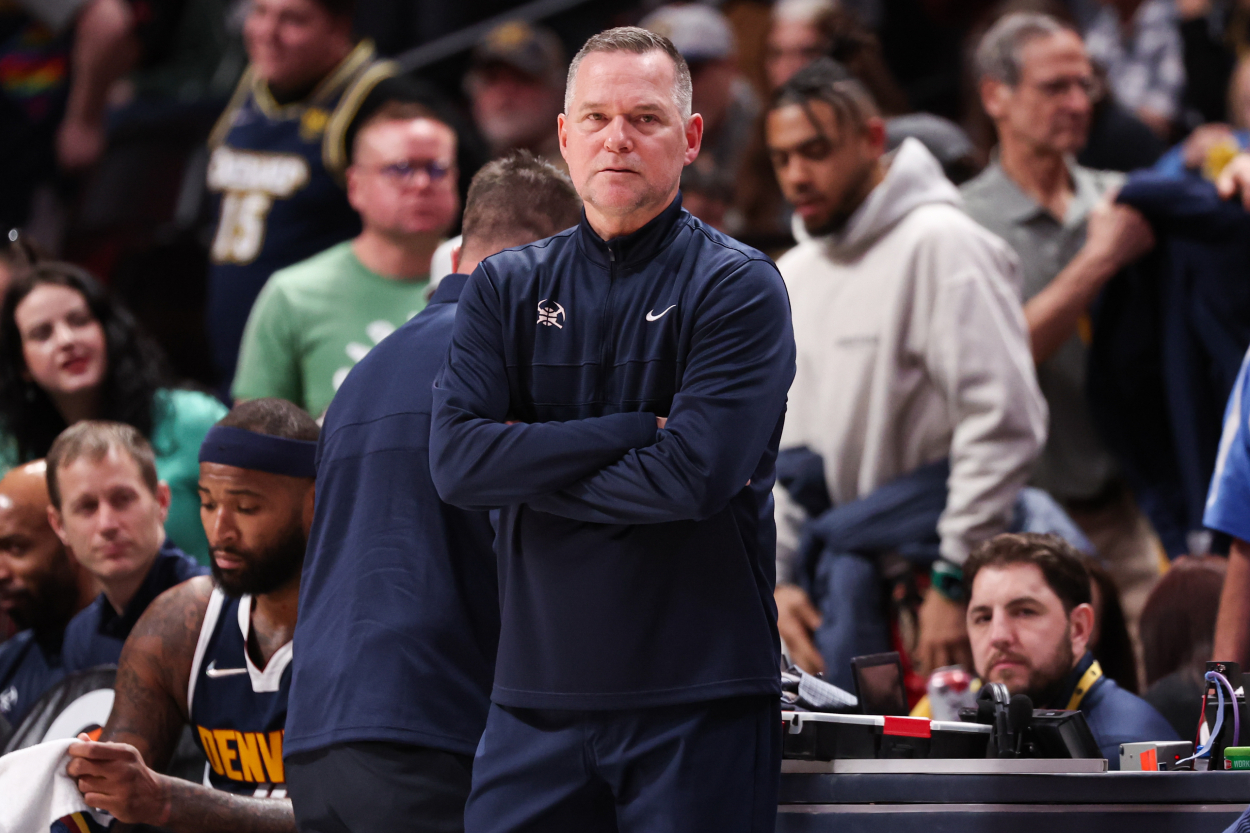 It's been tough to figure out just who the Celtics are. After finishing last season with a 36-36 mark in the regular season, they continued their run through mediocrity for the first 50 games of the season, going 25-25.
Despite having two young stars in Jayson Tatum and Jaylen Brown, the Celtics couldn't break free from the label of underachievers. Under first-year coach Ime Udoka, Boston struggled with an identity. Players were frustrated, Udoka questioned the team's effort. It was an ugly beginning to a new era in Boston.
Things reached a boiling point when Marcus Smart publicly called out Tatum and Brown for being selfish with the ball.
"Every team knows we're trying to go to Jayson and Jaylen," he said postgame, per CLNS Media. "Every team is programmed and studied to stop Jayson and Jaylen. I think everybody's scouting report is to make those guys pass the ball. They don't want to pass the ball.
"That's something that they're going to learn. They're still learning."
Winning seems to cure everything. The Celtics have won 19 of their last 22 games, brushing aside all that early-season negativity in the process.
The Boston Celtics forced Michael Malone to make a drastic change
The Nuggets are no joke. Heading into Sunday's game, they were 42-29 and boast MVP candidate Nikola Jokic.
The Celtics showed just how hot they've been by embarrassing the Nuggets on their home court. It didn't take long for them to get rolling, either.
The Celtics outscored the Nuggets 35-16 in the second quarter and took a 68-43 lead into the locker room. It was in the Nuggets' locker room where Malone showed his frustration. He decided to sit his entire starting five to start the third quarter.
"To me, it appeared we just kind of gave in and quit. And I didn't want to reward that behavior," Malone said, per ESPN. "I thought the bench unit was at least going out there and competing and fighting.
"Tonight, I can't point to one thing we did well."
The Celtics have Malone and the Nuggets questioning themselves
As if Boston's 20-point win wasn't bad enough for the Nuggets, those inside the Denver locker room questioned themselves after the loss.
Malone didn't seem to have many answers.
"What are we doing?" he said aloud, according to The Denver Post. "What are we trying to do?"
He didn't think his starters showed any fight when the Celtics controlled that entire second quarter.
"If somebody's kicking our (butt), and we're fighting and competing, and they're just better than us, so be it," Malone said. "But, if we're getting our butts kicked, and we're just taking it, possession after possession, heads are dropped, body language, giving in, I'm not going to reward that behavior.
"There's principles in life, and that goes against every principle inside my body."
Jokic, who finished with 23 points on 8-for-23 shooting from the floor, took the blame for Denver's fourth loss in its last six games.
"We lost because of me," he said.
The Celtics have been so hot lately, they're even messing with the minds of their opponents.