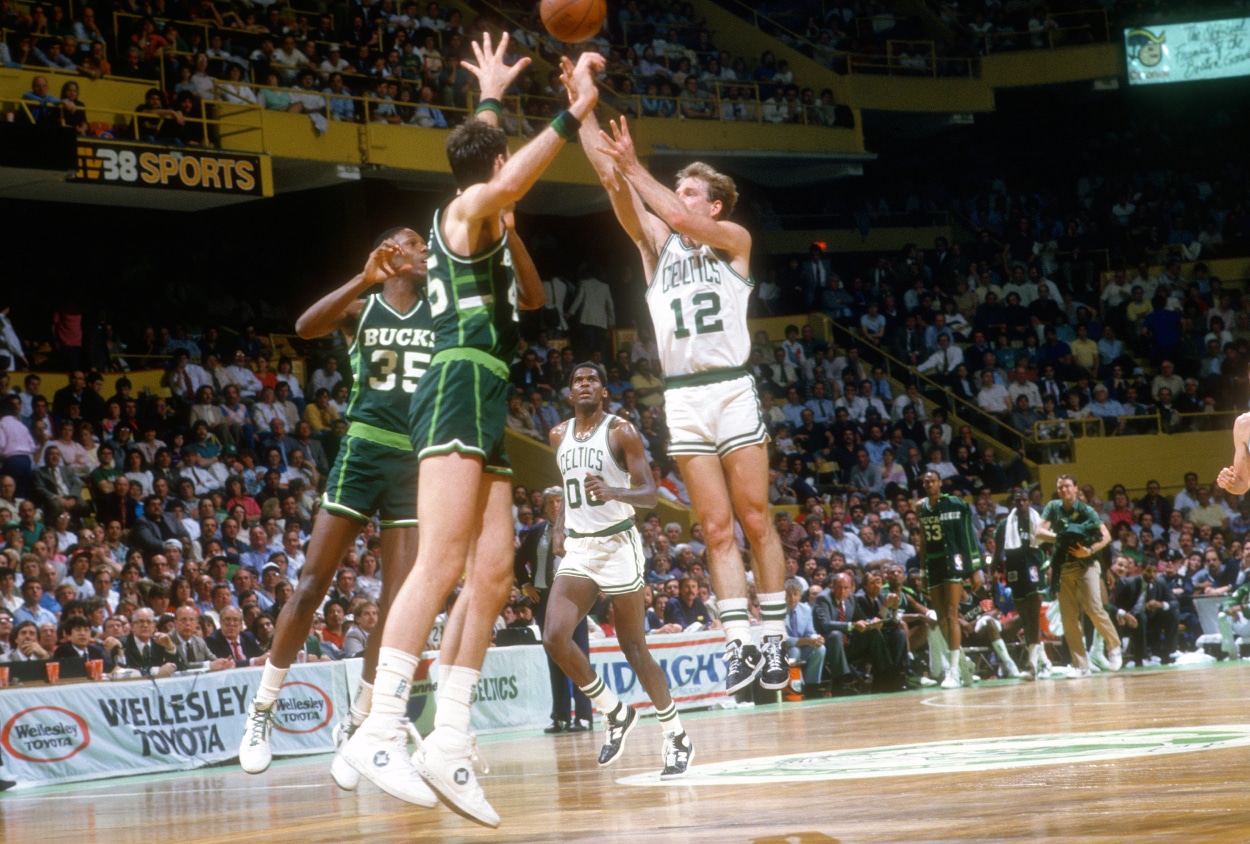 Boston Celtics: Jerry Sichting, Sam Vincent Talk Bucks vs. Celtics Playoff Series Then and Now
Former Boston Celtics reserves Sam Vincent and Jerry Sichting talked with Sportscasting about their classic playoff series against the Milwaukee Bucks in 1987.
If there is a current NBA playoff matchup that brings back memories of 1980s basketball, it's the Boston Celtics vs. Milwaukee Bucks series. Although there's still the heavy launching of three-pointers, these teams have brought physicality back in this series. We even had a superstar in Milwaukee's Giannis Antetokounmpo playing with blood dripping from above his eye.
This Bucks/Celtics series triggers flashbacks of their epic, seven-game playoff series in 1987, also in the Eastern Conference Semifinals. Sportscasting caught up with Jerry Sichting and Sam Vincent, two reserves with the '87 Celtics, to talk about their involvement in the playoffs 35 years ago.
The Boston Celtics and Milwaukee Bucks had a grueling playoff series in 1987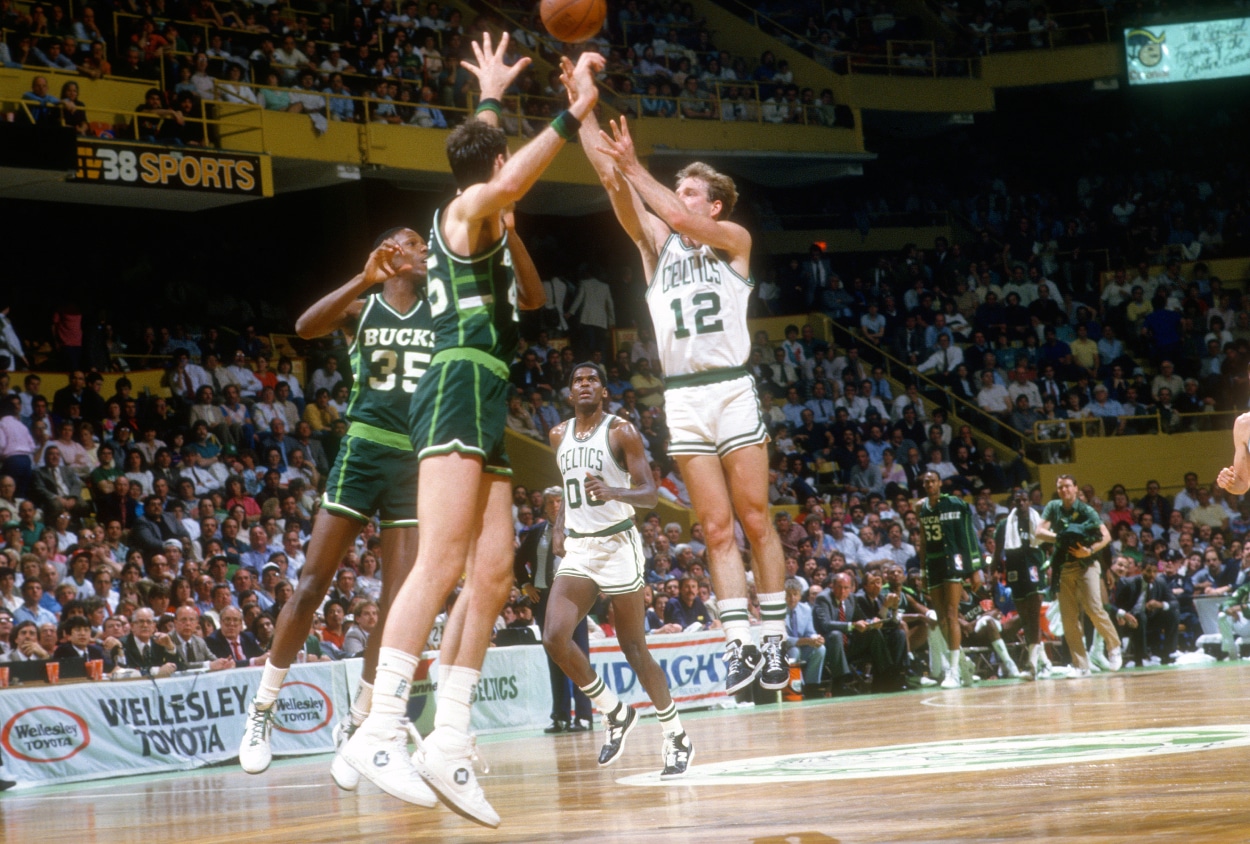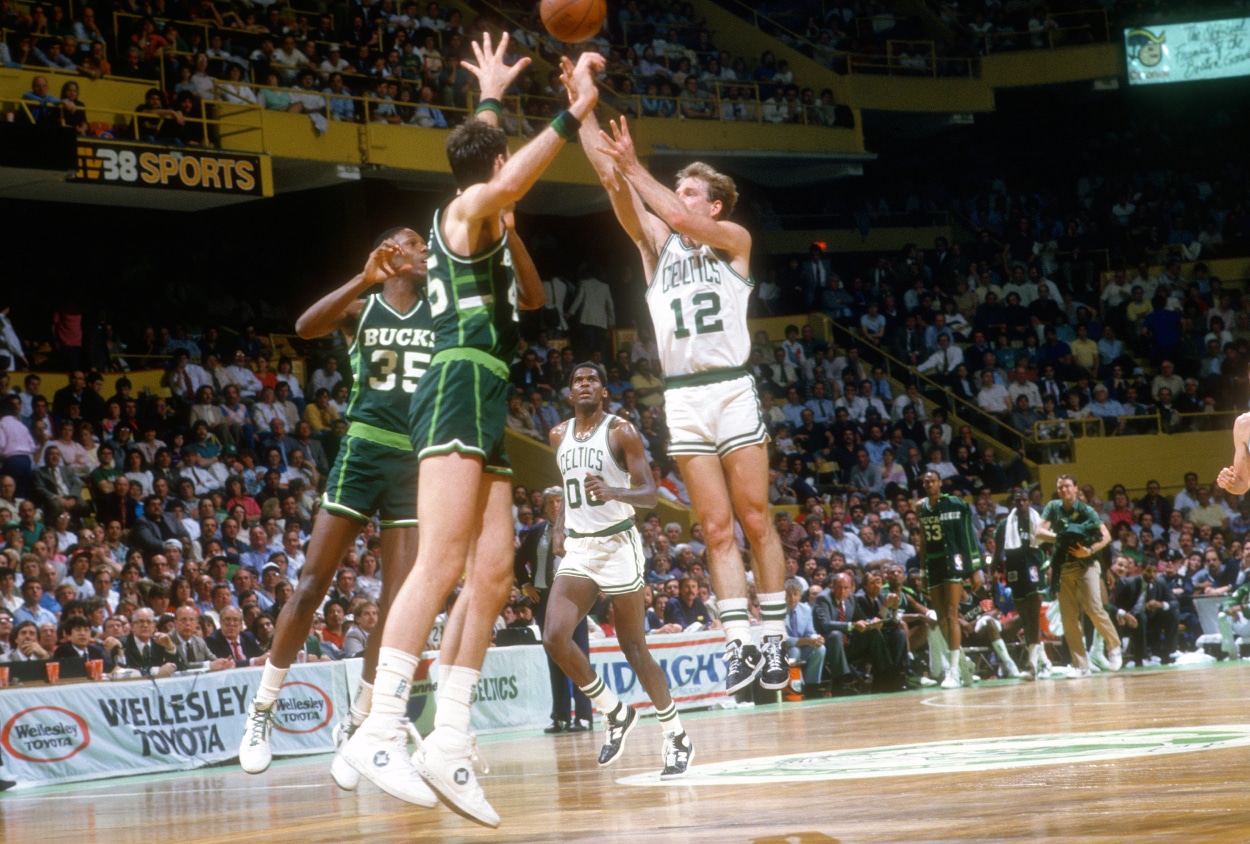 In the 1986-87 season, the Celtics were coming off their third NBA title of the decade and had visions of a repeat. Sichting and Vincent were part of the championship team in '86 and were back in '87. After the Celtics swept the Chicago Bulls in three games in the opening round of the playoffs, the Bucks were next. Despite Kevin McHale sitting out Game 1 and not starting in Games 2 and 3 with a foot injury, the Celtics seemed to be in control.
The Celtics blew out the Bucks in the opener and then pulled out a 126-124 win at home in Game 2. After the Bucks posted a 126-121 win at home in Game 3, the teams played a thrilling, double-overtime game that the Celtics pulled out. After the 138-137 victory, Boston headed home up 3-1. The Boston Garden was a place Milwaukee struggled to win.
"We were confident we were going to win Game 5," Sichting told Sportscasting. "We were very good at home, but they were a very good team. They were deeper than us. They got more from their bench than we did. Still, when you have Bird, McHale, (Robert) Parish, that's tough to beat at home."
Vincent felt the same way.
"I don't think we were looking past Milwaukee," Vincent said. "We were coming off a championship season and the team was playing well. I think we took the foot off the pedal a little. We realized that maybe we gave them a little more of an opportunity than we should have."
The Milwaukee Bucks shocked the Boston Celtics in Game 5, but Boston closed out the series in seven
The Bucks did what many thought might be impossible. They went into the Garden and pulled out a 129-124 victory behind 33 points from All-Star guard Sidney Moncrief. In that game, Celtics center Robert Parish injured his ankle and missed Game 6. The Bucks took full advantage and sent it to a seventh game with a 121-111 win at home.
Game 7 was another thriller. Parish returned and had 23 points and 19 rebounds in a 119-113 victory.
"That game was a lot closer than six points," Sichting recalled. "I think we hit some free throws down the stretch to make it six.
"I remember being on the floor and guarding John Lucas. Then they put Moncrief back in the game and he posted me up. They called me for a ticky-tack foul — especially for the playoffs — and then K.C. (Jones) took me out, knowing they were going to post me up."
"That was an epic series," Vincent said. "Incredible basketball on the court and how aggressive and tough it was is what stands out to me."
Sichting, Vincent talk Celtics vs. Bucks today
The Celtics find themselves down 3-2 after blowing a 14-point lead in the fourth quarter against the Bucks. Vincent, who said he still follows the Celtics faithfully, said not to worry if you're a Celtics fan.
"They have to get in and watch the video, which I'm sure they've already done," Vincent said. "They have to see where the mistakes were, and they have to recommit to the 40 or 44 minutes of great basketball they played. I still think they come back and win the series. They are going to win this series."
Although Jayson Tatum hasn't had a great series so far, Sichting is impressed with the improvement of Boston's star. He thinks that might be the key that helped the Celtics go from a .500 team through the first 50 games to closing out the regular season with a 26-6 mark.
"I think (Ime) Udoka has done a great job," Sichting said. "I'm impressed with Tatum's improvement. I always knew he had the talent, but he's made everybody better.
"Once he starting passing and playing defense like he does, things started to click."
Like Sportscasting on Facebook. Follow us on Twitter @sportscasting19 and subscribe to our YouTube channel.