The Boston Red Sox's 15 Top Prospects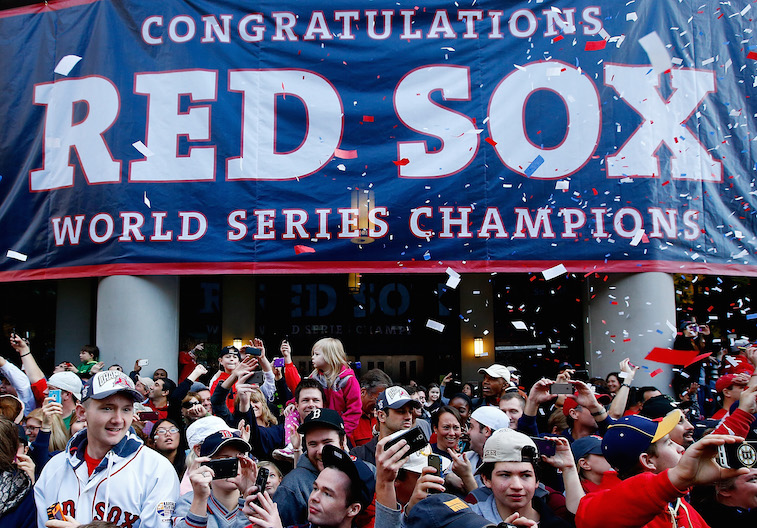 The Boston Red Sox have had one of the best farm systems in baseball over the last 15 years. A lot of that was built by Theo Epstein, who left Boston five years ago to take on a new challenge in Chicago with the Cubs. But his young players stayed behind, developing into studs and helping lead Boston into a new era. Xander Bogaerts, Mookie Betts, Jackie Bradley Jr., and many others have already made it to the big leagues and are transforming into stars. But who are the next Red Sox stars? The farm system has been thinned out thanks to a gigantic deal for starting pitcher Chris Sale, but there are still a few top prospects in there putting up big numbers. We have Boston's top 15 prospects going into 2017.
15. Luis Ysla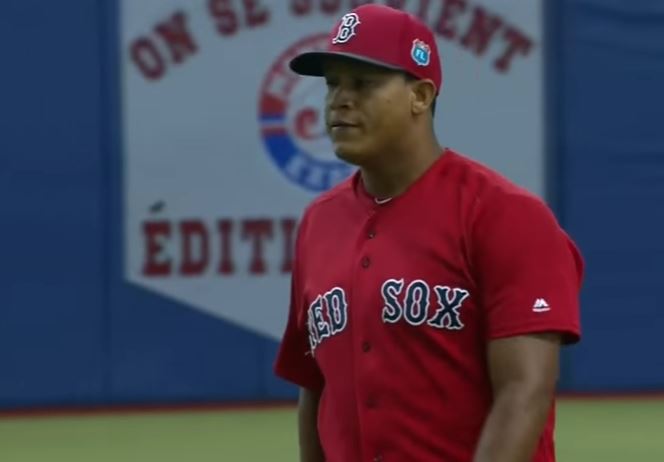 MLB ETA: 2017
Left-handed pitcher Luis Ysla has a real chance at a big league career in the bullpen. He throws a fastball, slider, and a changeup, but he'll probably be known for featuring the first two pitches in his career. The fastball hits in the mid-90s and as high as 97 while the slider has the potential to be an above-average pitch as he develops it. He's pretty good at striking batters out as evidenced by his 9.9 K/9 in 2016, but the soon-to-be 25-year-old needs to get his command under control. He'll probably head to Triple-A to start the season.
14. Chandler Shepherd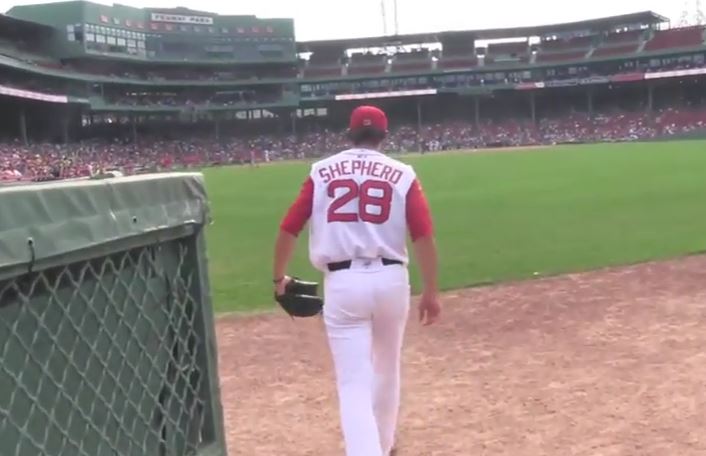 MLB ETA: 2017
Speaking of quality relief prospects, right-hander Chandler Shepherd has a chance to make it in the Red Sox bullpen relatively soon. He has a low-to-mid 90s fastball which he controls expertly to go along with an above average slider and a changeup that has some potential. Without any major velocity, he's probably not going to regularly appear in the late innings in his career. Teams have to find their middle relievers somewhere, right? That's likely the future for Chandler Shepherd.
13. Nick Longhi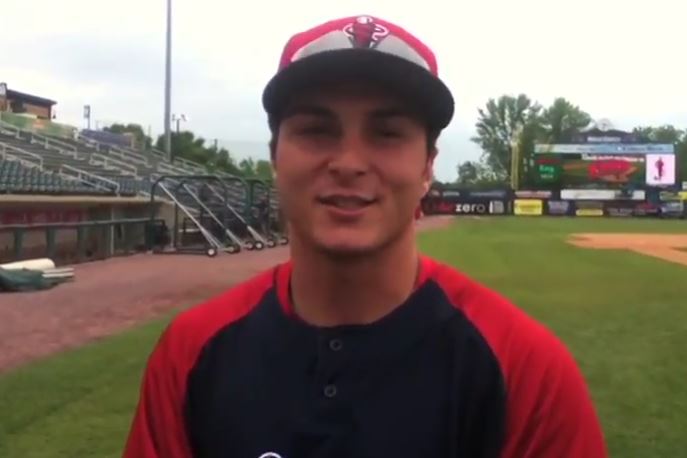 MLB ETA: 2019
First baseman Nick Longhi grew up a Boston Red Sox fan, which played a big role in why he signed with the team when they took him in the 30th round of the draft in 2013. He's only 21 years old, but has already played four years in professional baseball, doing his damage at High-A last season. He doesn't strike out too much and doesn't walk a ton, and he also hasn't shown much game power beyond hitting 40 doubles in 2016. But he has some power ready to develop in his bat, so there's still a chance this prospect might end up being a solid player.
12. C.J. Chatham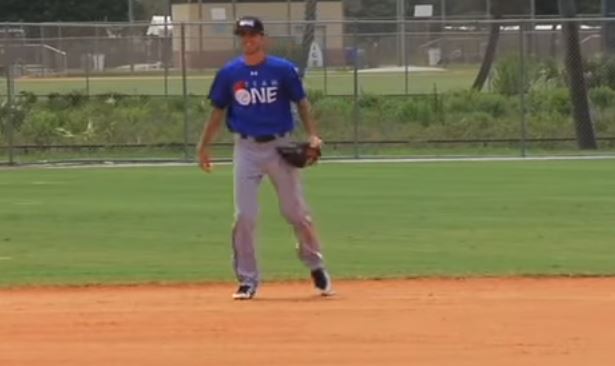 MLB ETA: 2019
A shortstop who was drafted in the second round last season, C.J. Chatham hasn't exactly put up amazing numbers in his short time in professional baseball. His ranking on this list is more about his projection than his stats. He's an excellent athlete, which may help him stick at shortstop despite his 6-foot-4, 185 pound frame. Chatham is also a good contact hitter, but offers little in the way of patience or power right now. He's 22 years old and was in Low-A last year, so he's going to need to show what he can do in 2017 or risk falling in the prospect rankings.
11. Mike Shawaryn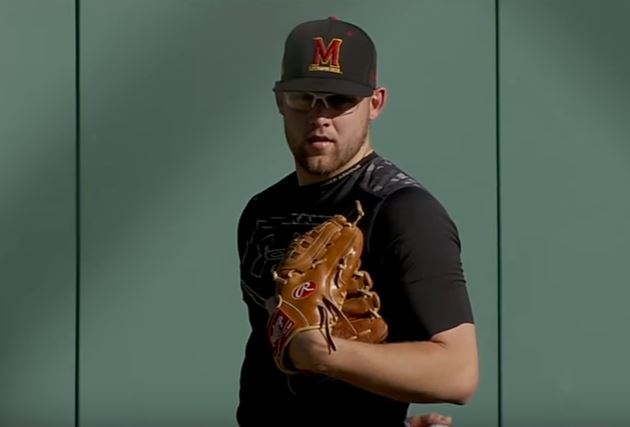 MLB ETA: 2020
Having just been drafted last season, we haven't yet seen much of 22-year-old starting pitcher Mike Shawaryn. In going straight to Low-A, Shawaryn started six games with 15 2/3 innings, 22 strikeouts, and a 2.87 ERA in his first season as a pro. According to Baseball Draft Report, "Breaking down his individual pitches is obviously important, but the main selling point with Shawaryn was always going to be his above-average to plus command, standout control, and deceptive motion." He's not a top 100 type of prospect, but he's the type of pitcher that flies under the radar and develops into a back-of-the-rotation type of guy.
10. Roniel Raudes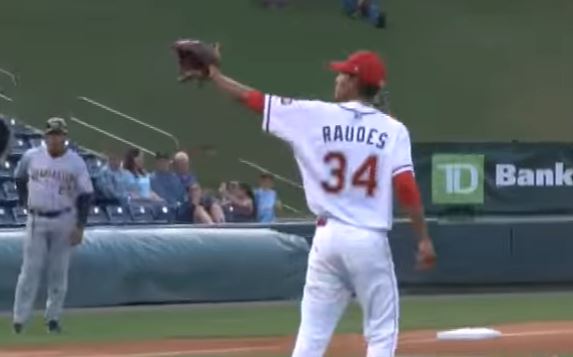 MLB ETA: late 2020/2021
In a year or two, this same list might have right-handed starting pitcher Roniel Raudes at or near the top. Or he could be nowhere to be found. That's how it goes with guys that are just 18 years old. But in his first full season as a professional last year, Raudes pitched 113 1/3 innings with 8.3 K/9, 1.3 BB/9, and a 3.65 ERA. He's incredibly advanced for his age (he pitched in A-ball the whole season) and in command of his pitches. His fastball only hits the upper 80s, but there's room for development in the young man's frame that could add a few tics to his heater.
9. Bobby Dalbec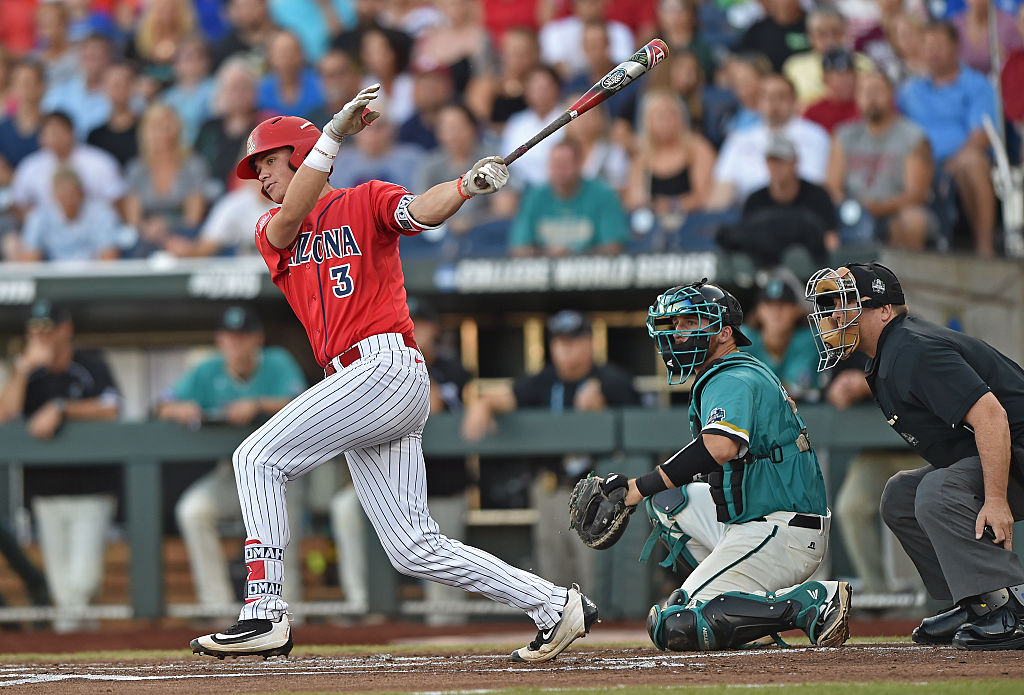 MLB ETA: 2020
Bobby Dalbec is an intriguing Red Sox prospect, and for more than just his bat. He was both a pitcher and a hitter in college at Arizona, and he was nearly drafted as a pitcher. Instead, the Red Sox took the 21-year-old and put him at first base in Low-A. There, Dalbec hit .386/.427/.674 with seven home runs in 143 plate appearances. He strikes out a lot and can sometimes be frustrating as his major tool is his raw power. But there's good news: If Dalbec can't make it as a hitter, he does have a mid-90s fastball to fall back on.
8. Michael Chavis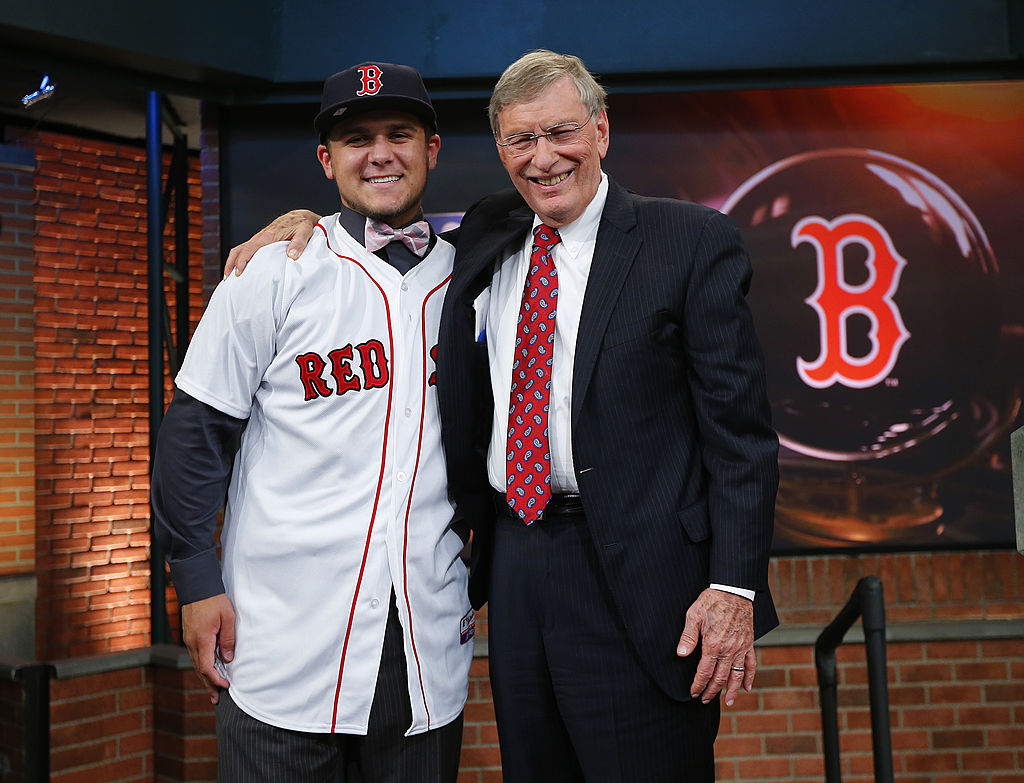 MLB ETA: 2020
Michael Chavis was the Red Sox's first round pick in 2014. That same year St. Louis Cardinals pitcher Luke Weaver and New York Yankees prospect Justus Sheffield were drafted just a few picks after Chavis. It would appear that time is beginning to run out on Chavis, who is now 21 years old and has yet to have any success above A-ball. In his professional career, Chavis has a slash line of .235/.301/.396, showing very little propensity to hit for power or draw a walk while striking out 27.3% of the time. If he doesn't begin to turn it around, there won't be much hope for him to have a career in the major leagues.
7. Brian Johnson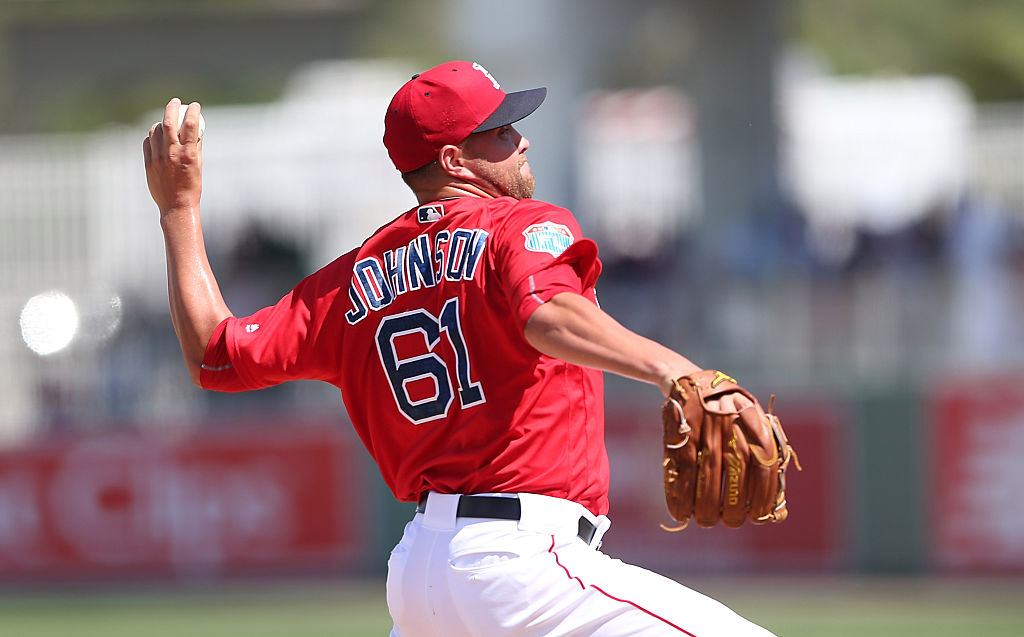 MLB ETA: 2017
Left-handed starting pitcher Brian Johnson went into 2015 as the No. 82 ranked prospect, according to Baseball America. He had a great year, with a 2.53 ERA in 18 starts at Triple-A. He was even good enough to get called up and make one start with the big league team that year. But his 2016 was a bit disappointing, causing him to drop on this list. His ERA and walks went up while his strikeouts went down, and in turn his place on the prospect list became less favorable. Johnson has an upper-80s, low-90s type of fastball and has been compared to Mark Buehrle.
6. Josh Ockimey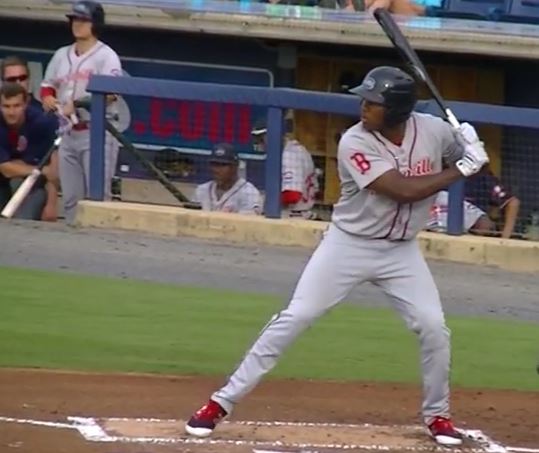 MLB ETA: 2020
Drafted in 2014 out of high school, first baseman Josh Ockimey is yet another slugger in the Red Sox farm system. He played his first full season of professional baseball in 2016, getting into 117 games in A-ball. That was enough time for him to club 25 doubles and 18 home runs, while getting on base at a .367 rate. He's no stranger to the walk, having done it 88 times in 499 plate appearances, but the big issue with Ockimey is the strikeouts. In his professional career, he's struck out 244 times in 858 plate appearances. His power is real, so if he can ever figure out the strikeout problem you can expect him to climb the prospect lists.
5. Mauricio Dubon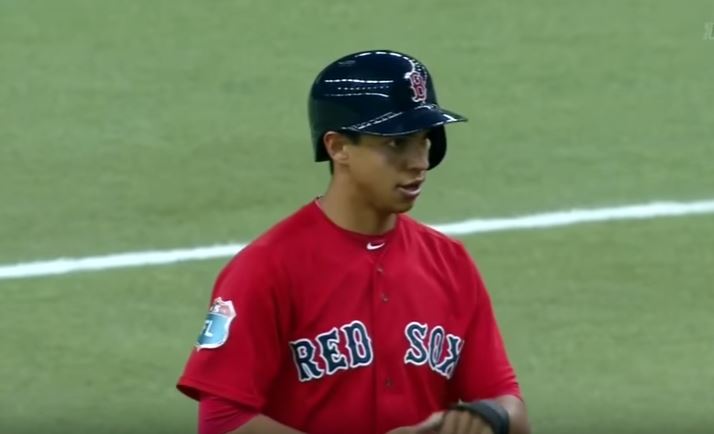 MLB ETA: 2018
Shortstop Mauricio Dubon had a breakout season in 2016, splitting time between High-A and Double-A at the age of 21. Overall, he hit .323/.379/.461 with six home runs and 30 stolen bases. His baserunning and speed are his best tools, which means he should be able to have a career in the major leagues no matter how he develops with the bat. The fact that he could probably play anywhere on the infield will also help Dubon — not necessarily in his development, but in finding a role during his career.
4. Sam Travis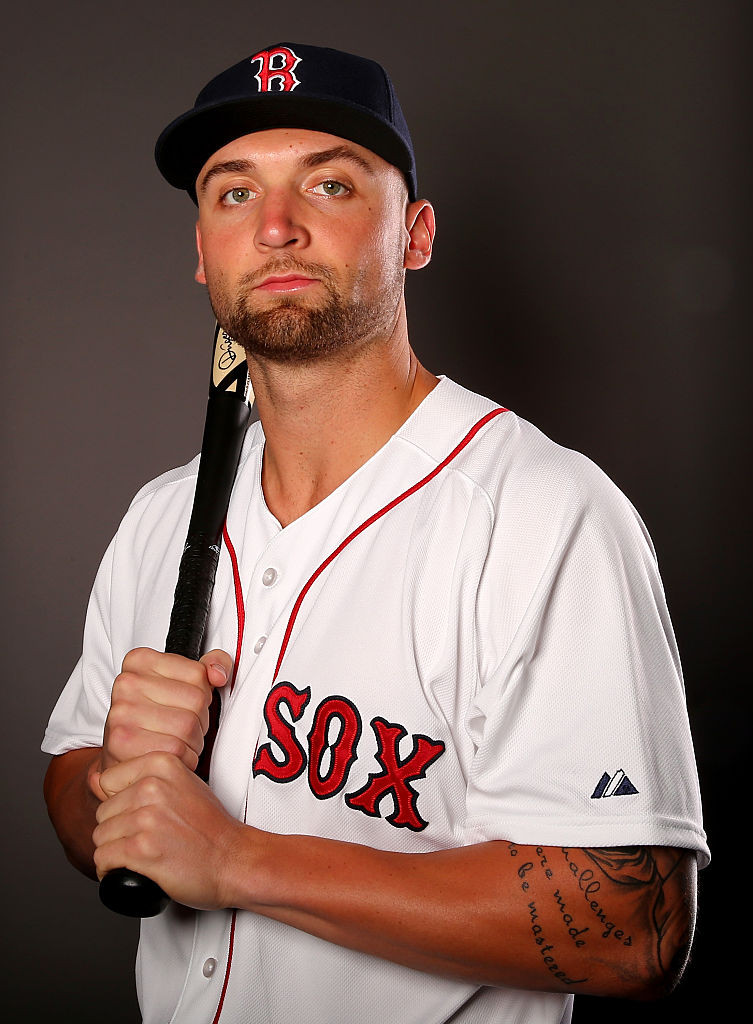 MLB ETA: late 2017
The interesting thing about first base prospect Sam Travis is that he has decent power in his body, but not yet in his swing. The most home runs he's hit in a season so far are the nine he hit in 2015 to go along with 32 doubles. In just 47 games played in 2016 at Triple-A, Travis hit six homers with a slash line of .272/.332/.434. His pull power from the right side could make him a serious doubles hitter at Fenway Park, where there may be an opening at first base eventually — with the assumption that Hanley Ramirez becomes a DH at some point. Either way, Travis is a good hitter that doesn't strike out too much and the Red Sox will make room for him.
3. Jason Groome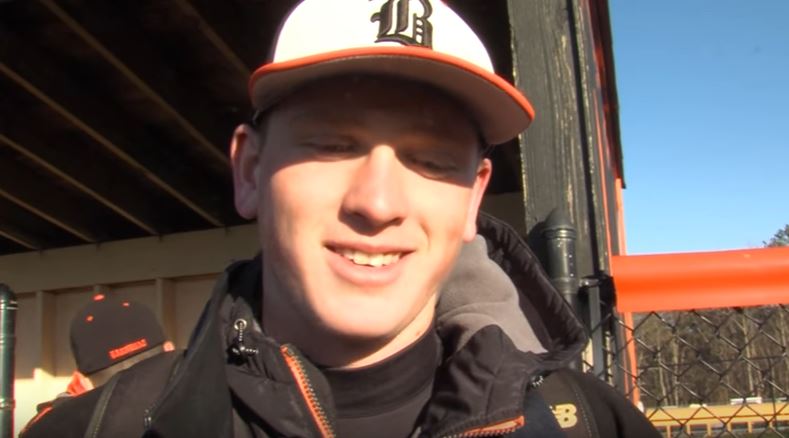 MLB ETA: late 2020/early 2021
The No. 12 overall pick in the 2016 draft, left-handed starter Jason Groome has thrown just 6 2/3 innings so far in his career with the Red Sox organization. According to FanRag Sports' Jon Heyman, one general manager had said Groome "might be the best high school pitching prospect since Clayton Kershaw." That's about as high praise as a pitcher can get. There are other issues with Groome, whether they're fair to him or not, that give some pause. But that's all off-the-field type of stuff. As far as talent goes, this 18-year-old is the real deal.
2. Rafael Devers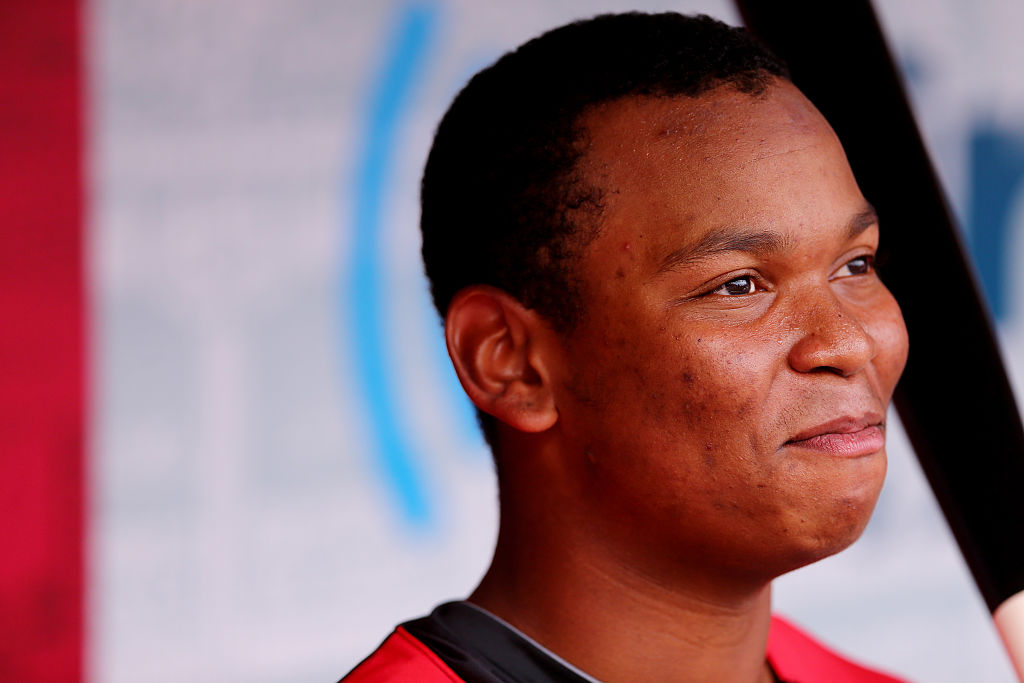 MLB ETA: late 2018
The first of the true high-potential star hitters on the Red Sox's prospect list is Rafael Devers. He was rated No. 35 by Baseball Prospectus prior to the 2016 season, and a strong year helped him climb to No. 15 on our top 20 list heading into 2017. The 20-year-old prospect out of the Dominican Republic had a solid 2016 at High-A that saw him hitting .282/.335/.443 with 11 home runs and 18 stolen bases. It's questionable if he'll be be able to stick at third base defensively long term so he might profile more like a first baseman or a designated hitter, there's no question about his talent at bat.
1. Andrew Benintendi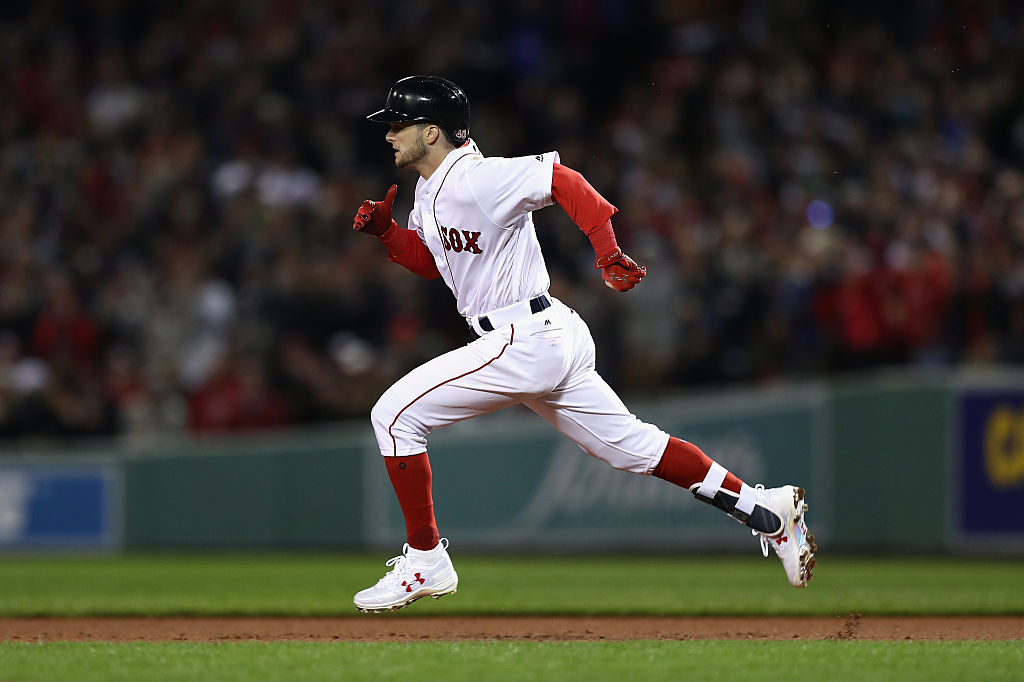 MLB ETA: 2017
The Red Sox's top prospect is an exciting one in 22-year-old outfielder Andrew Benintendi. He was rated No. 46 overall heading into 2016 by Baseball Prospectus, and he made it to No. 3 on our top 20 list heading into 2017. The Red Sox called him up late in the season after he hit .312/.378/.532 with nine homers and 12 triples in 418 plate appearances in the minors and he did not disappoint. Benintendi posted a .835 OPS in 118 plate appearances. Expect the highly-talented prospect to be given a regular role in the lineup in 2017. Not only is he a potential star, but keep an eye on him for the 2017 AL Rookie of the Year race.
All stats and information via baseball-reference.com and baseballprospectus.com.